What I'm Into: February 2014
General Highlights:
In February, I visited my brother in Indiana; attended a fabulous Galentine party at a friend's downtown loft; celebrated a few friend and family birthdays (February is awfully birthday-heavy for such a short month!); witnessed a fantastic Tiger win; filed my taxes and already received my refund (woo!); watched a lot of Olympics; took my flute for a sorely needed tune-up; and bought a bluebird house for my yard. We also had a tiny snow that melted within hours.
Read and Reading:
I tore through the entire
Divergent
trilogy (plus supplemental materials) in under a week. I had decided to wait until the final book came out to start reading, and I'm so glad I did. The story and Tris's distinctive voice sucked me right in. I understand all the fan objections to
Allegiant
and have a few of my own, but I don't regret emotionally investing in these books. They raise a lot of worthwhile questions and food for thought. Actually, I could probably write a compare-and-contrast paper just on Tris and other YA heroines of the last ten years.
TV/Movies:
I'm working my way through a curated list of the most important Buffy The Vampire Slayer episodes in preparation for an upcoming blog series, Lessons From Buffy. Get excited! I kind of forgot how good the show was, and it's getting tough to accomplish much at home. Especially since my cat Peach likes to watch it with (and on) me. I think she's appreciating the positive female role model.
Rented and liked: The Spectacular Now (pretty depressing, though). Went to and liked: The Monuments Men, though the bad reviews I've seen had valid points. I think there was just too much story there to make a super-tight movie.
Music: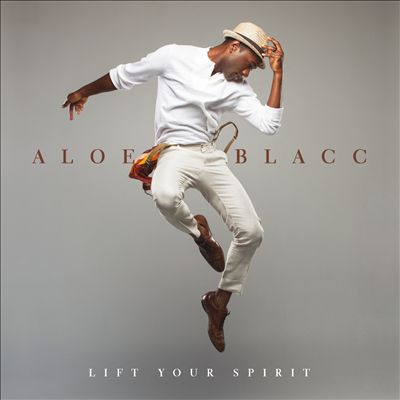 The hip but classically soulful Aloe Blacc is really growing on me. This month I learned that he also sang "
I Need A Dollar
," which is (inexplicably) my family's unofficial party song with some longtime family friends. So yeah, I'm a fan.
Beauty:
♥ In February I took a few steps toward a more organic beauty routine. After seeing a good review on a curly-hair website, I ordered Giovanni Tea Tree Treat shampoo and conditioner from
Vitacost
. My scalp is loving it! This was my first Vitacost order and I'm already a convert. I loaded up an online cart, then printed it out and took it to Whole Foods for comparison. Everything cost twice as much at Whole Foods. No contest.
♥ One unexpected side effect of wearing an eye mask at night is that my eyelashes are breaking and falling off. I'm a little freaked out about it, so I ordered supplies for this natural lash serum. Hopefully I'll be ready for a mascara commercial by this time next month.
♥ Instead of buying more Biore Ice Cleanser for my face, I'm trying Yes to Tomatoes. Very few cleansers are a match for my super-oily skin, but I've been pleasantly surprised by this one!
Celebrating:
As you already know if you follow me on any other social media, I'm going to be an aunt again in October! :) I'm so excited to have a second niece or nephew to love.
Travel:
As I mentioned, my parents and I visited my brother in Indiana over President's Day weekend. It was my first experience of a place in
deep
winter. I kept wanting to pull over and take pictures! We went to Owensboro, Kentucky on Saturday and had lunch at the famous
Moonlite Bar-B-Q
. It was a meal I'll remember for a long time!
On The Blog:
This month I talked about being, not doing; why my Phoebe Buffay-level guitar skills make me feel more alive; and my struggle to convince myself that I don't have to be pretty all the time.
Posts I Loved:
♥ LOL of the month: Lindsay Ferrier, When Pinterest Attacks.
♥ Donald Miller: Why I Don't Go To Church Very Often. Whether you agree with him or not, he makes several excellent points here.
♥ My hero, Kelle Hampton: The Can't Also Crisis and Sorting Out Identity Issues At 35 Years Old
♥ Paul Heggie: Come On Over Anyway
♥ Abby Norman: Put Down Your Sword, Sister, Your Seat Is Right Here
♥ Debby Hudson: When We Don't Want Real
♥ Jimmy Cornfoot: Lessons From The Bike
♥ Proud of this post from one of my best friends: Faculty Devotion: Hope
About Brenda W.
Christian. Memphian. Reader. Writer. True blue Tiger fan. Lover of shoes, the ocean, adventure, and McAlister's iced tea.
View all posts by Brenda W. →
February 28, 2014
Posted in
what i'm into