Book Review: City of God: Faith in the Streets by Sara Miles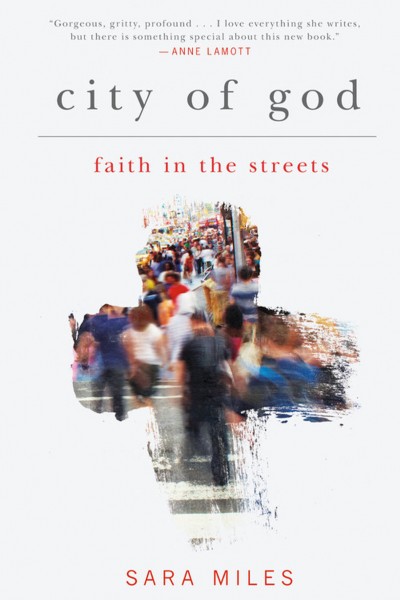 I loved Sara Miles' memoir of unexpected conversion, Take This Bread, so I was excited to get her latest, City of God: Faith in the Streets from Netgalley. The central narrative of City of God is set on Ash Wednesday 2012, when Miles and other local Episcopal ministers take to the streets of their neighborhood – the Mission area of San Francisco – to impart ashes to anyone who wants them. Along the way, she tells backstories of her relationships with the other residents of the Mission and people participating in the service. But most of the book is an exposition on the beauty of diversity, and how God is everywhere, not confined by the locations and rites where we expect to find Him.
City of God isn't as tightly written as Take This Bread. Miles hits the same points again and again, which might work better if this had been a series of articles instead of a unified piece. Eventually I started thinking, Okay, I get it. But she's clearly passionate about her subject, and it's a testament to her quality prose that I wasn't bored by a hundred mentions of unexpected people saying "Hey, can I have ashes too?" I also appreciate how different her history and viewpoints are from anything I'm used to… reading her work is a refreshing shot of perspective for me, even if I don't agree with her on everything. I highlighted many insightful passages. Overall, City of God is a beautiful picture of grace and humanity's hunger for God.

Recommended for: fans of Anne Lamott
I received this book from Netgalley in exchange for an honest review.
About Brenda W.
Christian. Memphian. Reader. Writer. True blue Tiger fan. Lover of shoes, the ocean, adventure, and McAlister's iced tea.
View all posts by Brenda W. →
March 20, 2014
Posted in
book reviews