The Realness Revelation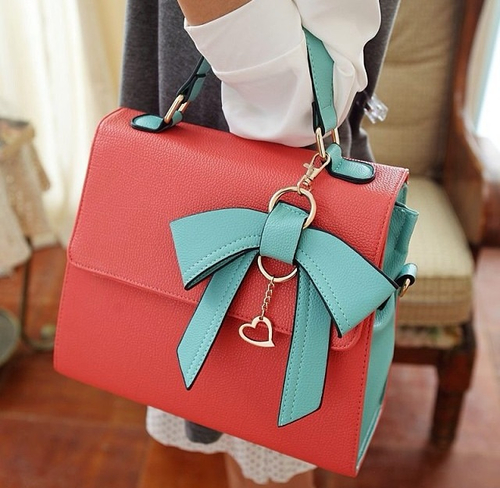 I've been looking for a new spring and summer purse. Although most of the bags I own are well worn, they're still functional, so I haven't wanted to spend a lot. Yesterday evening I stopped by TJ Maxx and browsed through the purse section. Finding nothing good under triple digits (!), I was on my way out when I spotted a pretty coral bag of just the right size and structure. The tag said $16.99! Done. Just to cover all my bases, I quickly looked through the rest of the rack. Another purse that caught my eye turned out to be a duplicate of the one I was holding. That's it, I thought, I need to buy this purse.
But something made me pause. I examined the bag a little more closely and noticed how flimsy it was. The material was very lightweight, some threads were poking out, and I could tell the lining would rip at its first contact with a key. The bag would fall apart in no time, and then I'd be back here, on another search for a replacement for something I liked that hadn't lasted. Suddenly I felt tired. I'm always compromising in the name of sensibility and a good bargain, but in the long run, it usually means more work and trouble. Sure, I could buy this purse and have a bright new accessory for Easter. I could be satisfied right now. But I knew it would be a temporary satisfaction. I put the purse back on its hook, and left.
I didn't realize until that moment how weary I am of disposable things. I'd rather not invest myself in them anymore, even if they truly make me happy in the short term. I'd rather hold out for what lasts, even if it requires more of me and the wait is long. I'm tired of disposable clothing, disposable conversations, disposable relationships. It's time to make peace with preferring quality in a quantity world. There's a place for fun and frivolity, but I don't want to make my home there. I want to be able to rely on things that are enduring and real.
About Brenda W.
Christian. Memphian. Reader. Writer. True blue Tiger fan. Lover of shoes, the ocean, adventure, and McAlister's iced tea.
View all posts by Brenda W. →
April 12, 2014
Posted in
reflections