High Tea at the Peabody Hotel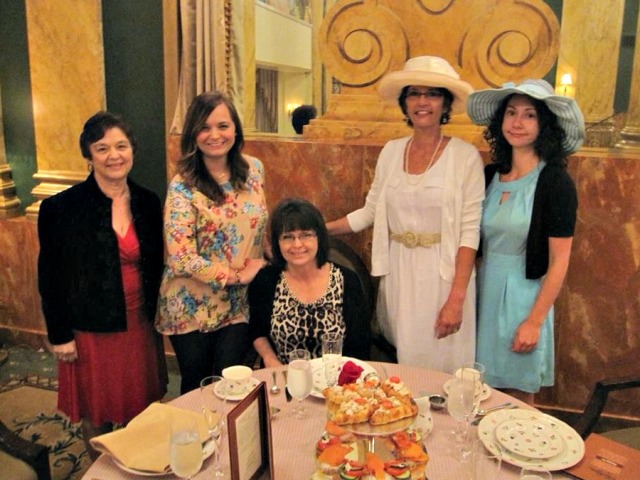 Last Saturday, I went to High Tea at Chez Philippe in the famous Peabody Hotel. My mom planned the tea for her friend Becky's milestone birthday, and since Becky's daughter Sarah was invited, she asked me to come too. Then she decided she wanted this to be her Mother's Day activity, so I treated both of us. Win-win!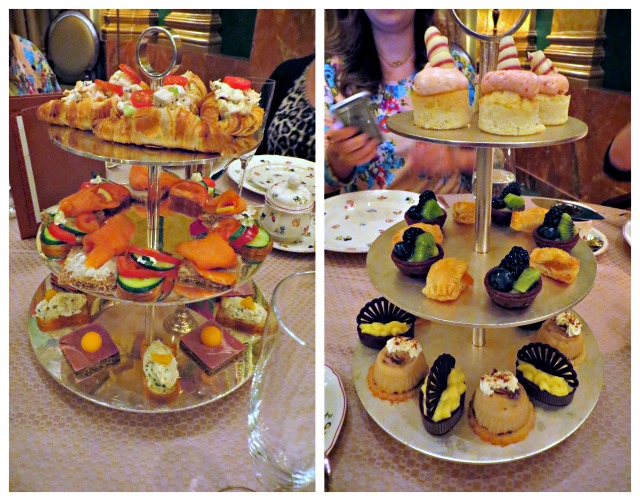 Afternoon tea at The Peabody includes a course of savory tea sandwiches and a course of tiny desserts. Everything was delicious! My favorites were the smoked salmon sandwich and the strawberry shortcake. I've heard raves about the lavender cheesecake, but it wasn't one of the selections that day, so there's my excuse to go back sometime.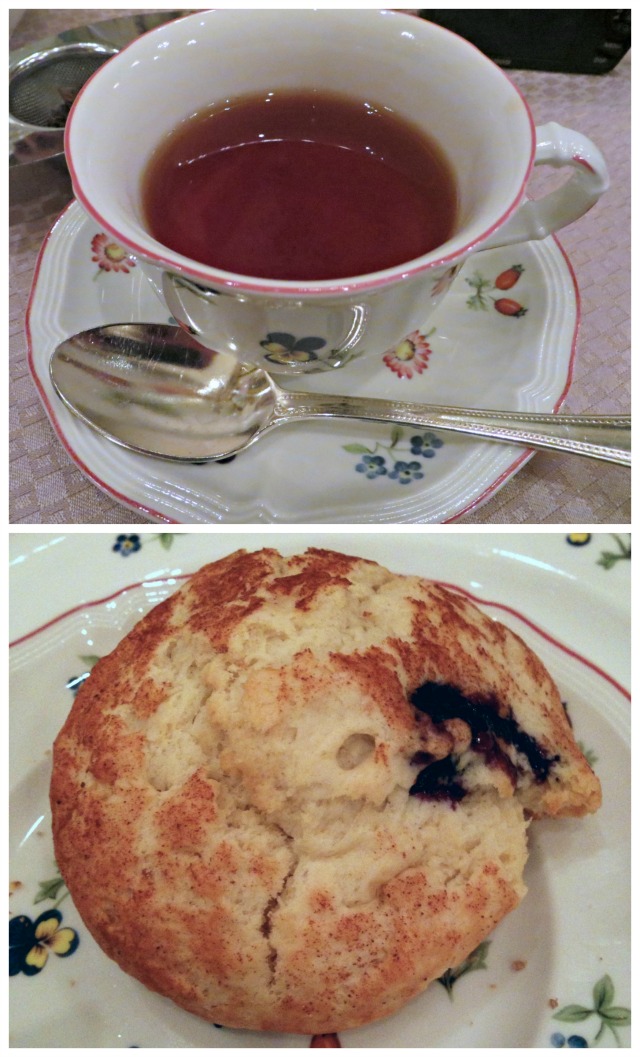 Between courses, we were served blueberry scones with heavy butter and jam (I got pretty excited about this). Naturally, the tea service was continuous. You choose a tea at the beginning of the meal – I got the blackberry sage and it was great, but they had several other promising options, like raspberry and ginger peach.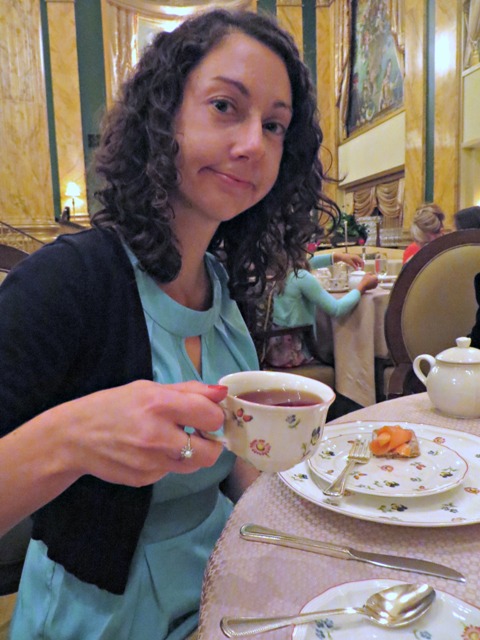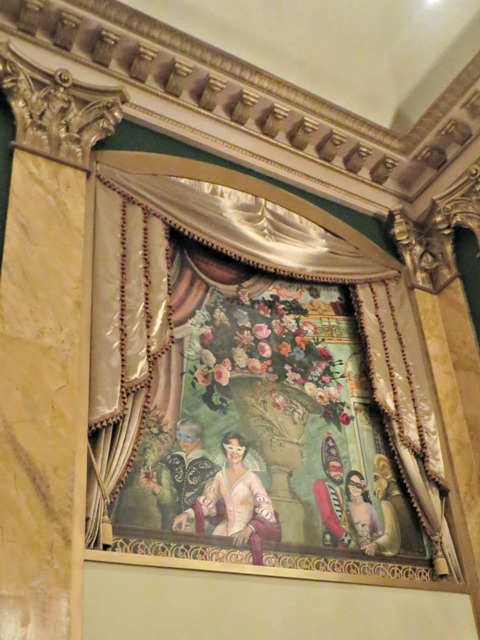 Chez Philippe is a classically ornate restaurant with plenty to look at. However, the lighting isn't the best for photos (as you can tell).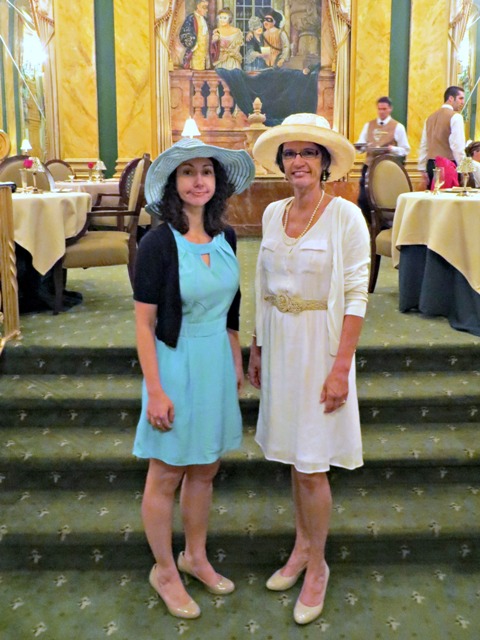 My mom was over the moon about the hat she purchased for this occasion. Meanwhile, I chose my outfit to complement a beach hat I already had. It worked!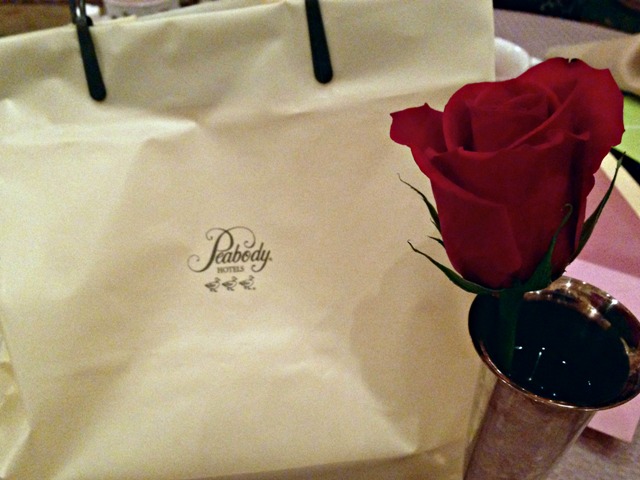 Amazingly, there were a few leftovers, which I got to take home for some reason (I wasn't going to argue). Even the take-home bag was fancy! Overall, the tea was a great special occasion activity. I'd go again.
About Brenda W.
Christian. Memphian. Reader. Writer. True blue Tiger fan. Lover of shoes, the ocean, adventure, and McAlister's iced tea.
View all posts by Brenda W. →
May 19, 2014
Posted in
celebrate
,
dining
,
memphis