What I'm Into: May 2014
General Highlights:
Memphis is the place to be in May! I went to the Peabody Hotel for a high tea and a rooftop party. After missing it for the last few years, I went to the Sunset Symphony with a huge group of friends, and we barely made it back to our cars before a huge storm hit. Good times! My community concert band had lots of shows on the books, and I played two, one a Memorial Day show at the National Cemetery.
My sister found out this month that she's having another girl! I really thought I felt neutral about the gender, but when Debra called me at work to tell me the news, I was blindsided by a huge wave of joy and almost started crying at my desk. A nephew would have been wonderful too, but I'm so happy that Niecy will have a sister. A new generation of hermanas. Niece #2 already has a name, but I have to figure out what I'm going to call her here!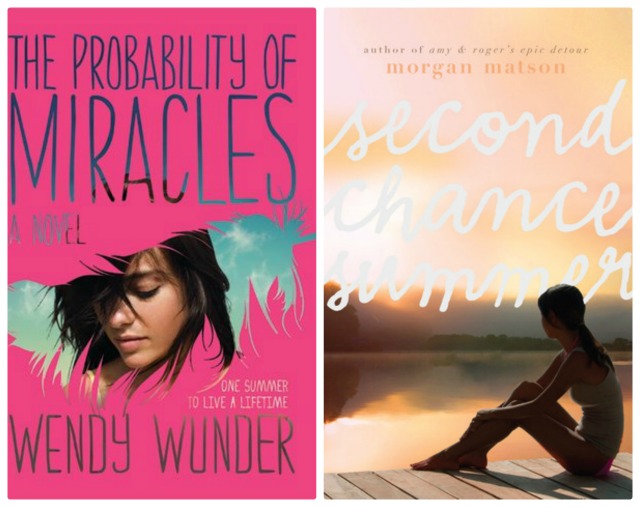 Read and Reading:
Book list will post tomorrow, but I unintentionally read TWO YA novels about the last summer of someone's life, back-to-back. If I'm not careful, I'll be reading Lurlene McDaniel soon.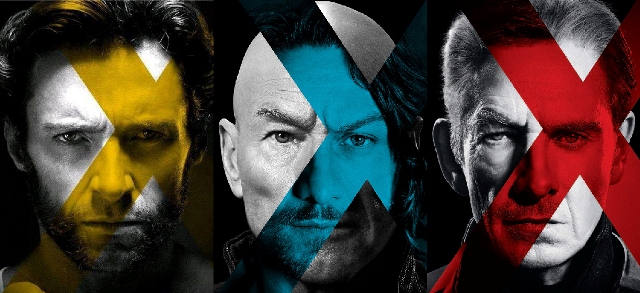 TV/Movies:
X-Men: Days of Future Past was crazy awesome. Also, I finally saw the Veronica Mars movie last weekend – Myla and I vowed to wait until we had time to watch it together. (I'm so impressed neither of us caved.) The movie was everything I hoped it would be. THANK YOU to Rob Thomas, the cast, and Marshmallows everywhere. And may I say, Jason Dohring looks better now than he did ten years ago, if that's even possible.
I just discovered Tornado Alley: Real Time Tornado on the Weather Channel. It's on-the-scene footage of major tornadoes cobbled together in a chronological format, with present-day narration from the witnesses. So basically, Brenda Crack.
Oh, and the finale of The Mindy Project was PERFECTION. Best show on TV.

Music:
I've hit it off with a lot of music this month. My top spins were Nico and Vinz' empowering summer jam "Am I Wrong," the new NEEDTOBREATHE album Rivers In The Wasteland, and Johnnyswim's "Diamonds," which randomly came up on iTunes Radio and which I immediately purchased and listened to 50 more times. I definitely want to check out their other stuff.
Video:
My cousin showed me this cool video of Tesla coils playing "Sail" by AWOLNation.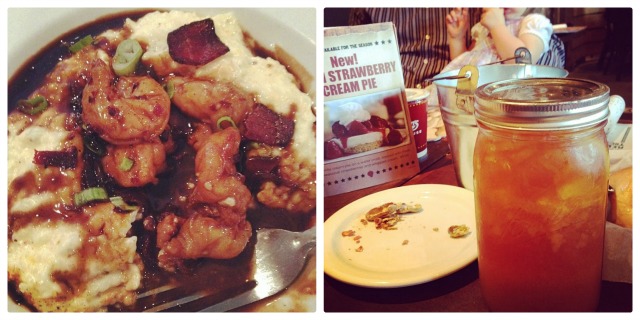 Cooking/Eating:
My "team" at work had a very belated Admin Professionals' Day lunch at Hog & Hominy. It was my first meal there and it definitely lived up to the hype! The BBQ shrimp and grits were good enough to make me consider slapping my mama. In non-hipster food news, Logan's Roadhouse has a new mango tea in a mason jar that's out of this world. It cost $6 and probably had like a thousand calories, but I didn't even care. I need another one soon.
Wearing:
I hosted another clothing swap at my house last weekend. Despite inviting about 40 people, I had the same group of five as last time, but we had fun and most of us left with something new. Between the swap and the stack of $4 Loft tees I found at Half of Half, I'm set for basic tops for the summer!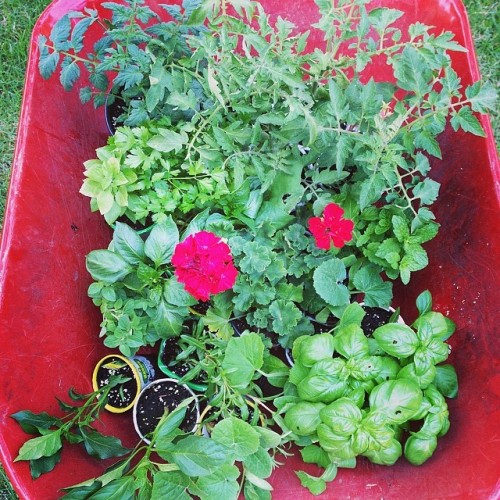 Home:
My garden still isn't in the ground (this will be my latest planting ever), but I bought my herbs and veggies last week! They're happily mingling in a wheelbarrow until I can settle them in, hopefully this weekend.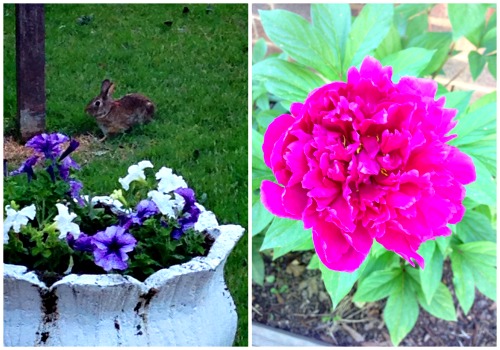 Random Happiness:
• One of my best friends, Caroline, found out this week that she's having a boy! So I get a "nephew" after all. Also, my college roommate Kathy gave birth to her fourth child and first girl – actually she was born at the end of April, but I met her in May and I hadn't acknowledged her here yet!
• Three years ago, I planted a Karl Rosenfield (I always want to call it Karl Lagerfeld) peony. It bloomed for the first time on Cinco de Mayo. I need these visible reminders that hope and patience eventually pay off.
• My cottontailed friend continues to visit my yard!
• In a flash of inspiration, I volunteered to do some social media and PR for the community band (follow us on Twitter!). It's a win-win. I get to help the band and gain social media management experience, and hopefully more people will start coming out for our concerts.
• I've felt especially loved and cared for by my friends this month. There have been healing and bonding moments in friendships that have drifted for a while. I've been working through some stuff – nothing major has happened, it's mostly been in my head as usual – and my friends have been so supportive, encouraging, and hopeful with me. God knew I needed a reminder that I can lean on people. I might write more about this soon.
Travel:
I went to north Alabama for Niecy's birthday party, but have otherwise stayed local. I was starting to think about planning a fun trip, but this week I had to pay for a new car windshield (thanks so much, ubiquitous road construction).
On The Blog:
I wrote a two-part series about online dating: my experience and my objections. After reading the millionth Christian-singles blog post about how we have to keep trying it even though it's awful, I could no longer contain the "BULL CRAP" that had been rising up in me for years.
I also did my monthly OneWord 365 update and talked about how all women are cultivators of life.
Posts I Loved:
• Abernathy Bland paints a three-story mural: I don't know when I stood up. But I finally did.
• Shauna Niequist: LESS. (Aside: can I please spend my summers at a lake house too?)
• Sarah Siders: God Is Where You Left Him
• Claire deBoer guesting at Little Did She Know: Bridge
• Amber Wackford: Unlearning
• Amy at The Messy Middle: The Warning Light on the Dashboard of Your Heart
• Maybe I'm Amazed: Life as a Not-Yet-Mommy
About Brenda W.
Christian. Memphian. Reader. Writer. True blue Tiger fan. Lover of shoes, the ocean, adventure, and McAlister's iced tea.
View all posts by Brenda W. →
May 30, 2014
Posted in
what i'm into