Birthday Week of Awesome
I have been away from this blog, kicking off 35 with a BANG.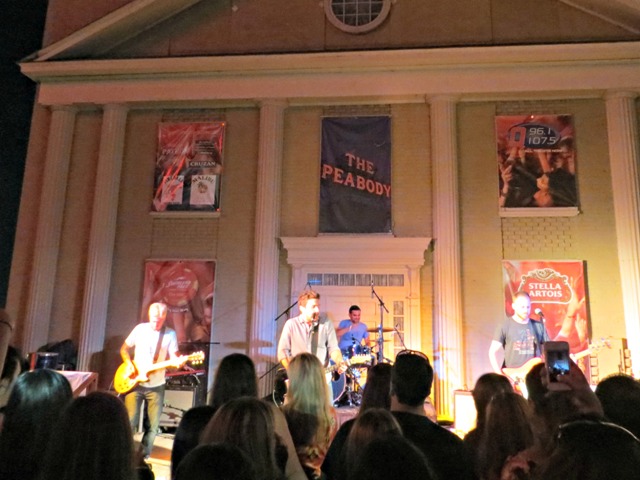 Last Thursday, Hillary and I went to the Peabody rooftop to see Ingram Hill, a local band that's had some national success. I've been a fan since the early aughts and love their recent stuff too, so I'd been looking forward to this show all summer. The rooftop was packed with Memphians of a Certain Age who knew all the words. While I really wanted to hear "The Day Your Luck Runs Out" and "Finish What We Started," they played so many other great songs that I can't complain. After the show, we got a picture with Justin, since we're practically the only locals who didn't already know him. (I was briefly in marching band with the original drummer, but he'd never remember me.)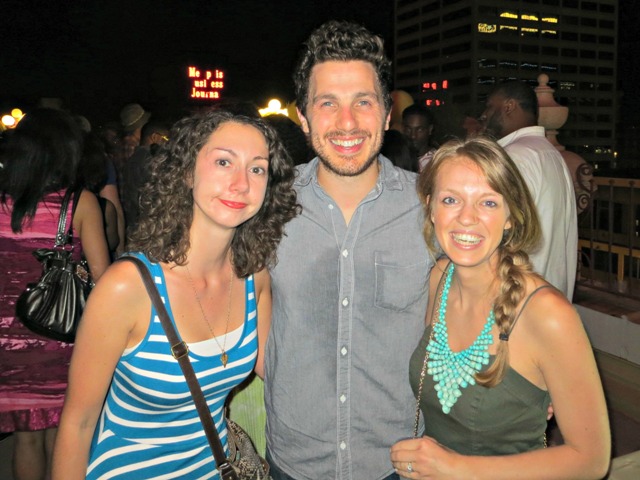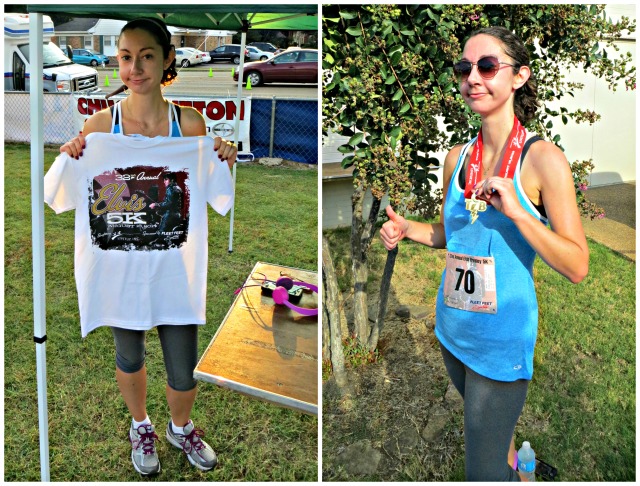 On Saturday morning, I ran the Elvis Presley 5K at Graceland! Until a few years ago, I couldn't run at all. I slowly increased my intervals of running and have done many 5Ks running and walking. But it remained a struggle until last fall, when, miraculously, my shin splints disappeared and I no longer felt like I was suffocating when I ran. I started "training" for this race in May, determined to run the whole thing without stopping. Well, I DID IT, and couldn't believe how easy it was and how great I felt afterward! My time took a big hit – 39:35 – but my goal this time was endurance, not speed. I could have gone faster but wanted to make sure I wouldn't melt down at the end. Now I know I can push harder! Memphis is a city of highly competitive runners, so I often feel apologetic for being excited about something like a 5K. But it was a big accomplishment TO ME.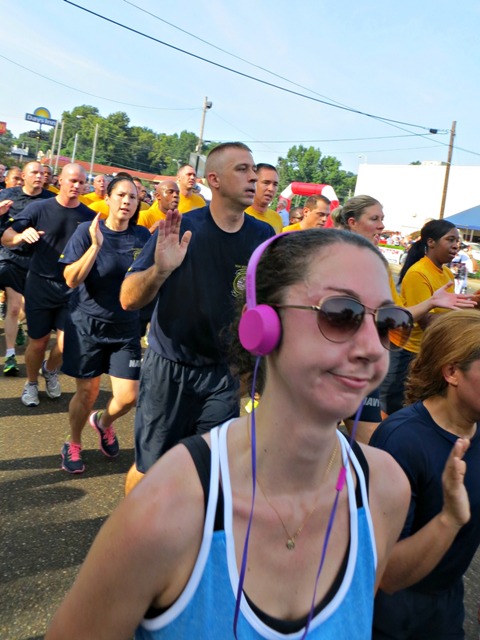 Early on in the race, I caught up with a block of sailors from the Millington Navy base who were running in formation. Thinking these people know about endurance, I decided to hang with them and had a great time! Plus, if I'm running with the Navy, I must be doing okay!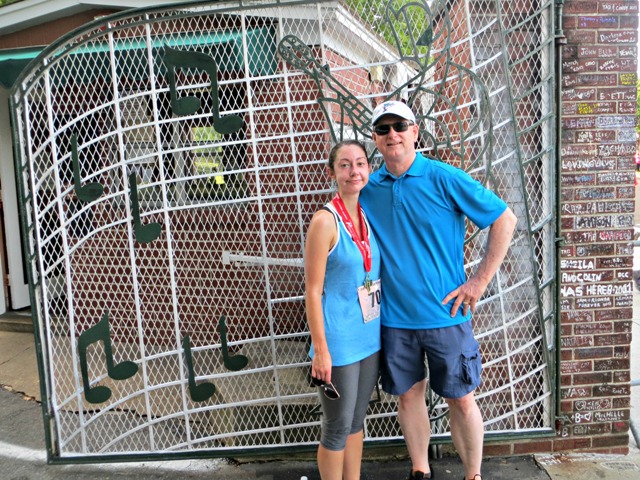 My dad came out to support me, which was really nice of him (as usual). Then he took me to Pancake Shop for a birthday breakfast.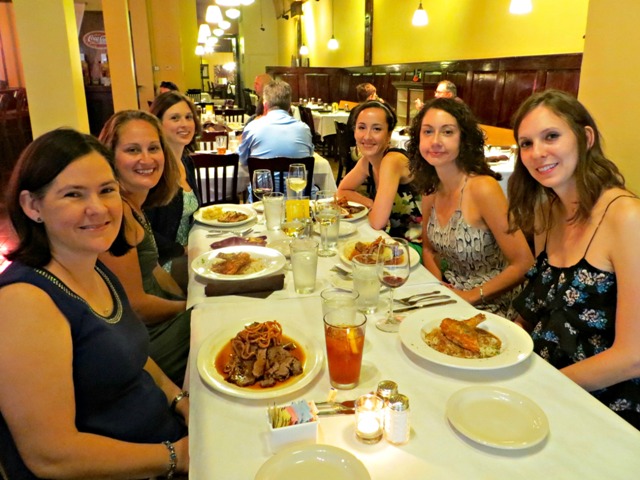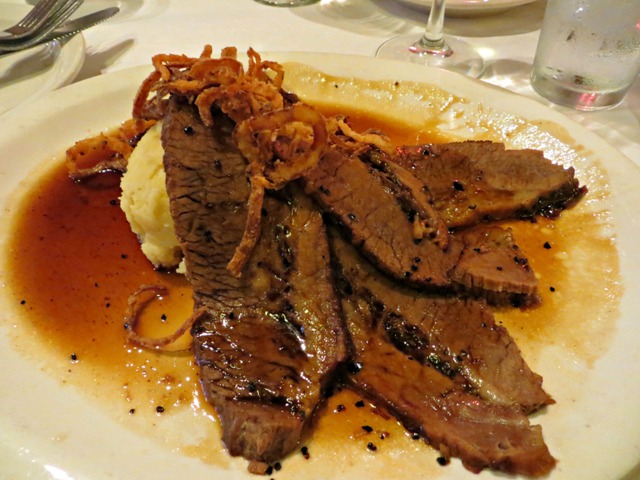 That night, I went downtown with some friends. We had an amazing dinner at Belle Bistro on Union near Main, then drinks at one of my favorite places in Memphis, the Madison Hotel rooftop. Unlike the Peabody rooftop, it has an outdoor bar/lounge area and an unobstructed view of the river and bridge. We missed the sunset, but the night view is beautiful too. Looking out over the dark river slightly placates my longing for the ocean.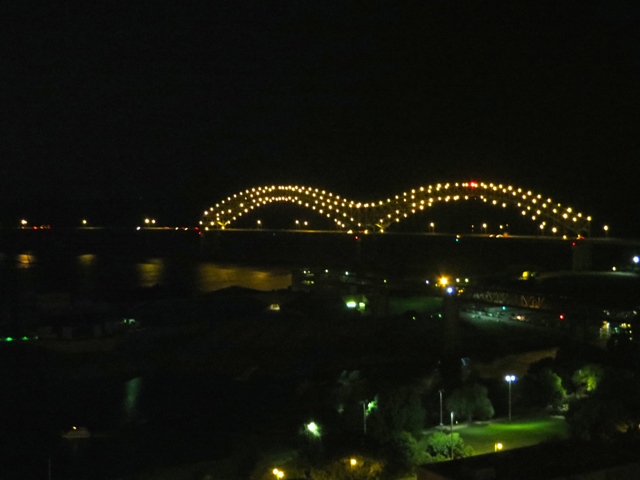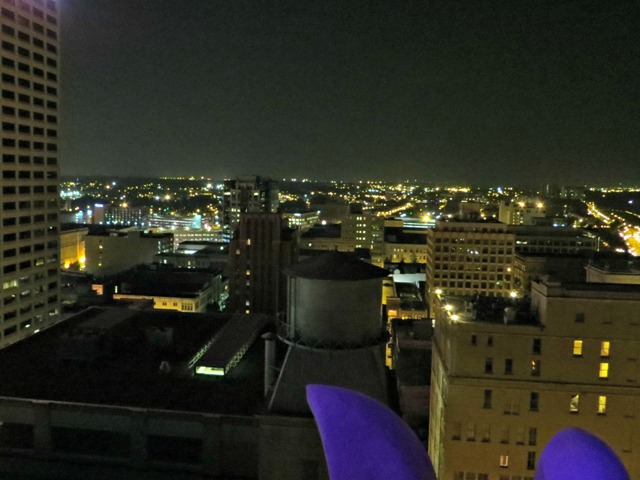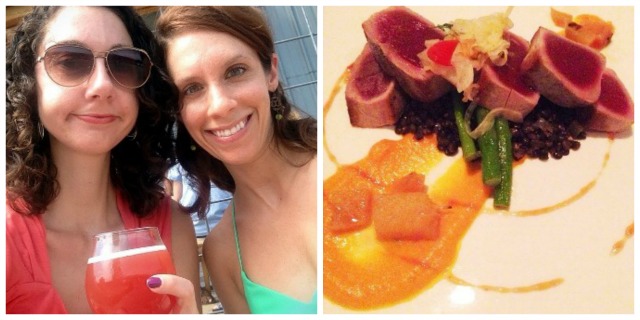 On Sunday afternoon, I Love Memphis was having their own birthday party at the Wiseacre brewery, so my friend Ashley and I hung out there for a couple of hours. Later, my parents took me out for my birthday dinner with them. I chose Interim this year and was NOT disappointed! The seared yellowfin tuna was to die for.
This isn't even the end of my birthday celebrations – I also have a joint party with two of my best friends tomorrow night! If all this is any indication, 35 could be a pretty great year. May it be so.
About Brenda W.
Christian. Memphian. Reader. Writer. True blue Tiger fan. Lover of shoes, the ocean, adventure, and McAlister's iced tea.
View all posts by Brenda W. →
August 19, 2014
Posted in
birthday
,
fitness
,
food
,
friends
,
memphis
,
music