Elvis and Me: A Birthday/Death Week Retrospective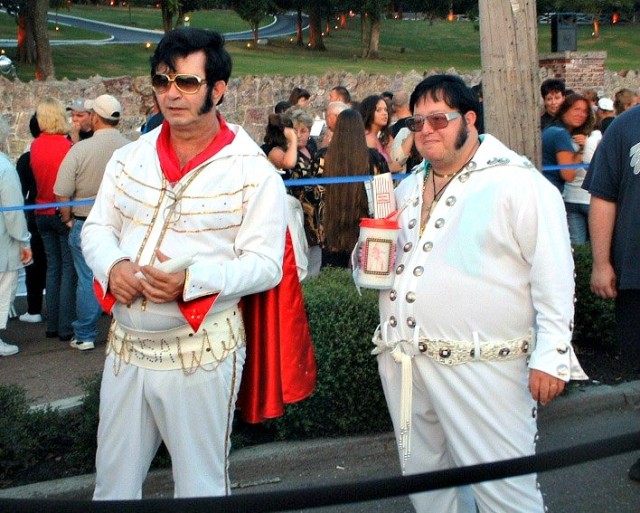 I was born on the second anniversary of Elvis Presley's death. This fact wouldn't be super notable if I didn't live in Memphis, the Elvis Capital of the Universe. Every year, during my birthday week, thousands flock to Memphis from all over the world to pay their respects at Graceland. The city is overrun with Elvis impersonators and foreigners in fanny packs. It's impossible to ignore the occasion.
For my sixteenth birthday, my dad embraced the situation and hired an Elvis impersonator to crash my marching band practice. He even invited my, like, three friends who weren't in band to make sure my humiliation was complete. Elvis pulled me off the field, piccolo and all, to sing "That's All Right" to me on the sideline in front of 100 bandmates, my director, and her entire staff. They, of course, loved it and were still talking about it when I graduated. If that happened now I'd take it (mostly) in stride, but I was sixteen, so I basically wanted to die. This only increased my dad's glee. I think it's still one of his proudest accomplishments.
Despite an extensive search, I can't find any pictures of Elvis singing to me. But here's one from my (low-key) Sweet Sixteen party after!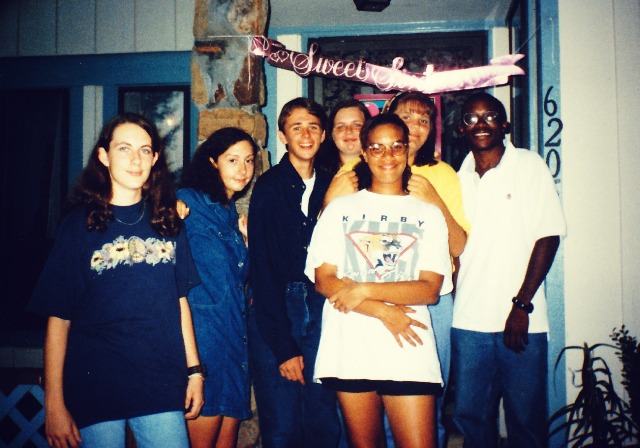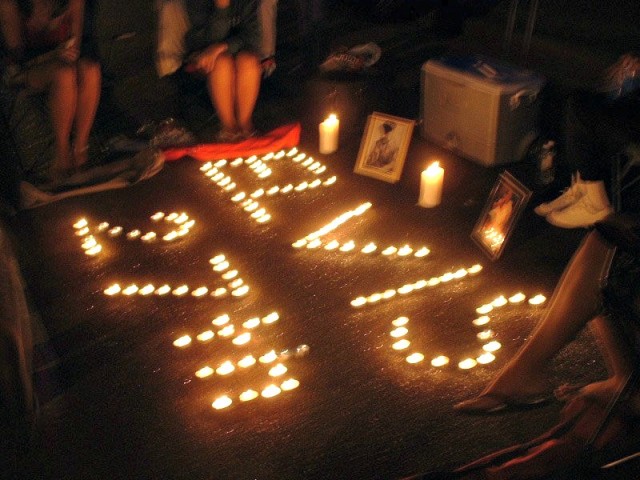 On the eve of my 25th birthday (i.e. the 27th Elvis death-iversary), my mom insisted we go down to Graceland to check out the vigil. None of us had ever been. As you might expect, the people-watching at the vigil is unbelievable. Total strangers will catch your arm to tell you about the time Elvis came to their son's karate practice in 1968 – while wearing a custom screened T-shirt with a photo of that event. It's a fascinating experience.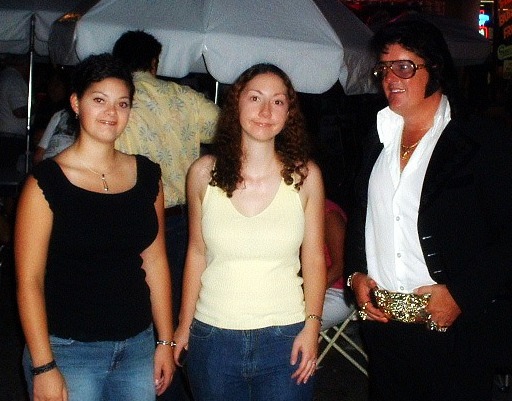 I even got a temporary Lil' Elvis tattoo.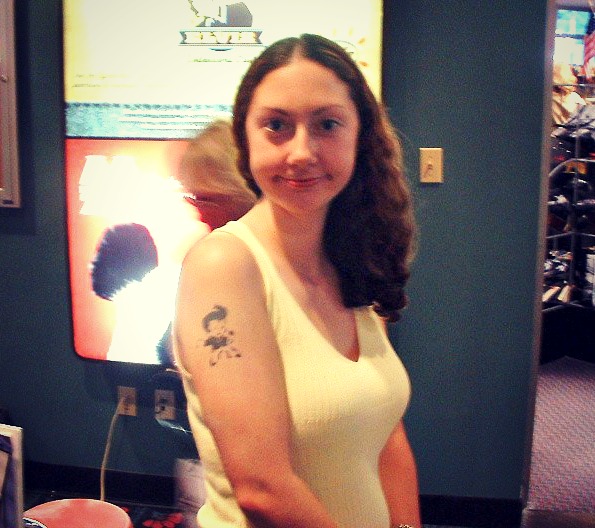 My bonding with Elvis will continue this Saturday morning when I run his commemorative 5K at Graceland. I decided it was an excellent way to kick off 35. I may eventually live in a city not haunted by his ghost, so I might as well make the most of our attachment now!
About Brenda W.
Christian. Memphian. Reader. Writer. True blue Tiger fan. Lover of shoes, the ocean, adventure, and McAlister's iced tea.
View all posts by Brenda W. →
August 11, 2014
Posted in
birthday
,
memory lane
,
memphis