What I'm Into: August 2014
General Highlights:
August 2014 was my most eventful month in a LONG time. I turned 35 and milked it for all it was worth, including an Ingram Hill show and a triple birthday party at Mollie Fontaine's. I successfully ran a full 5K for the first time. I co-hosted a baby shower for one of my best friends, who's expecting her first baby. I partied on the Orpheum stage and the Peabody and Madison rooftops. I spent almost all of my waking non-work hours out with friends old and new. I met wonderful new people at dinner clubs and neighborhood block parties and church events until I reached complete introvert burnout. Then I went to Miami with my family for a week!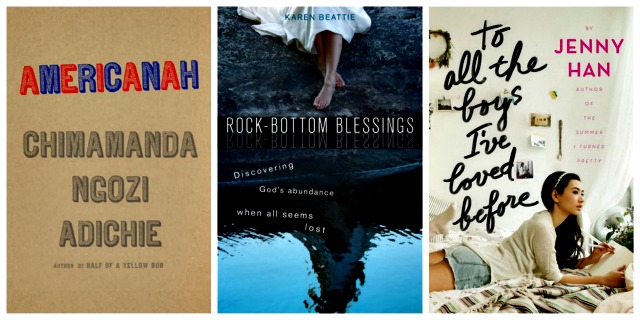 Read and Reading:
I spent most of August with Chimamanda Ngozi Adichie's Americanah, an autobiographical novel about the Nigerian experience in America and beyond. (I intended to read it with the Red Couch Book Club in July, but the book wasn't available at my library until later.) It was excellent, but took me forrreeeeverrrr for some reason. The rest of my book list, which will post tomorrow, was read on a plane. My two favorites were Karen Beattie's Rock-Bottom Blessings – an honest reflection on life seemingly passing you by – and Jenny Han's latest novel, To All The Boys I've Loved Before. (Lara Jean's private, cathartically written letters to her past loves are discovered and mailed. Chaos ensues.)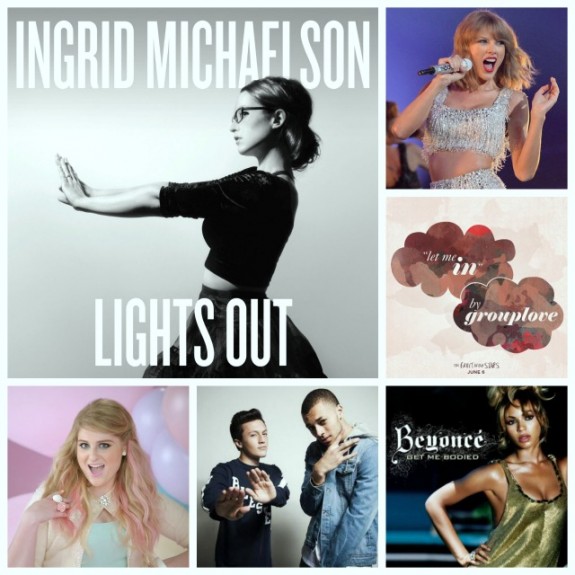 Music:
I finally downloaded Ingrid Michaelson's Lights Out album, and it's great, especially the fearless "Time Machine." I also discovered Grouplove via their The Fault In Our Stars soundtrack contribution, "Let Me In" (which I listened to about ten times one day). Other tracks I spun obsessively: Meghan Trainor's confidence booster "All About That Bass"; "Love Robbery" by Kalin & Myles (I offer no excuse); T. Swift's latest, "Shake It Off" (the video is exactly the kind of video I would make); and Beyonce's "Get Me Bodied," which blasted from the past to become my unexpected birthday-month anthem.
Ang – A Human Trafficking Film from Uncharted International on Vimeo.
Video:
In June, my brother Kevin went to Myanmar with Uncharted International to film a documentary about human trafficking. He posted the trailer this month, and it's very powerful. They're having a red-carpet premiere in Evansville on October 2. The documentary is NOT just a commercial for their ministry – some stuff went down while they were filming. I am continually in awe of my brother's talent and so proud that he's using it for good.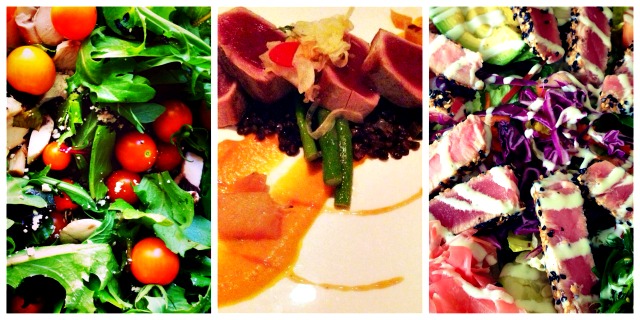 Cooking/Eating:
Once again, I mainly ate salads when I was at home this month (like this one, with homegrown cherry tomatoes!). But I painted the town restaurant-wise. I hit up Interim and Belle Bistro for my birthday, and was in Overton Square constantly. Then I enjoyed pounds of fresh fish and key lime pie in Florida. September might be a good time to rein it in a little.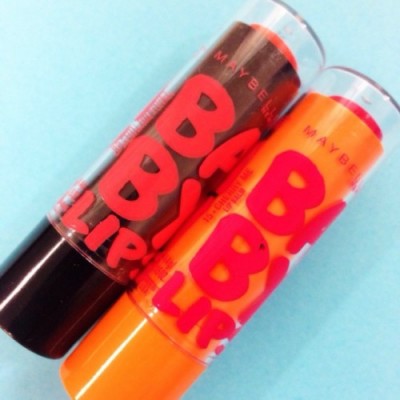 Beauty:
I finally tried Maybelline's Baby Lips lip balms, and they live up to the hype! They're SPF 20 (good for the beach/pool/boat) and have the perfect amount of color. Cherry Me and Oh Orange make my Fall complexion happy.
Random Happiness:
In August my insurance company agreed to cover a new roof for my house! I've been worried about this situation for many months, and the lifting of the potential financial burden is HUGE. Now I can travel and live more adventurously again. Thanks be to God, and to my BFF Alanna's fiance, who helped me with the claim.
I got a new boss at work this month! This, too, was an answer to prayer. We haven't worked together too much yet, but I have a good feeling about her.
Pinterest Quote of the Month:
Travel:
As aforementioned, I just got back from my annual family trip to Miami and the Keys. (I visit Miami at other times too, but this one is set in stone.) I'll post a recap (including what a day of lobstering is like) later this week!
On The Blog:
In connection with my birthday, I shared 35 quotes that shape my life, listed my role models, and talked about my birthday bond with Elvis.
I had some empowering epiphanies in August, and finally realized that I can trust and depend on my friends. I felt a major shift in my life and heart this month. I hope it sticks.
Posts I Loved:
♥ Cara at Little Did She Know: The Beautiful Already. Cara is killing it these days, so just go read all her posts!
♥ Allison Vesterfelt at Storyline: The Easiest Way to Get Exactly What You Want (a lesson I have learned powerfully this month)
♥ Amy at The Messy Middle, reflecting on family tradition: When The Baton Is Passed to You
♥ On Pop Theology: Harry, Severus, and David: The Danger of a Single Narrative
♥ Myla Smith: The To Don't List
♥ Kate Conner: Look Up (Why I Hated Women's Ministry)
♥ Amber at Tabula Rasa: Less Than
♥ LOL of the Month: Glennon Melton: See No Jesse, Hear No Jesse, Speak No Jesse
About Brenda W.
Christian. Memphian. Reader. Writer. True blue Tiger fan. Lover of shoes, the ocean, adventure, and McAlister's iced tea.
View all posts by Brenda W. →
September 1, 2014
Posted in
what i'm into