Miami Beach Bowl
I went to the inaugural Miami Beach Bowl on Monday to watch my Tigers play BYU!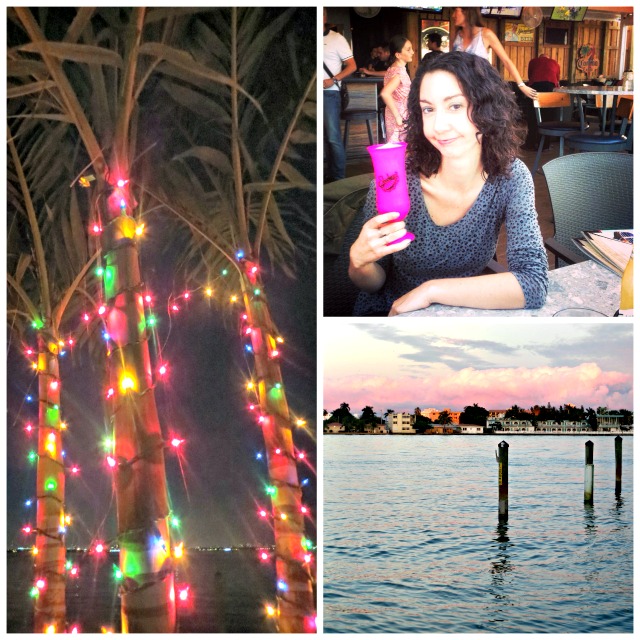 First I spent some time with family, which of course included a trip to Shuckers, our family's Cheers for the past 20 years.
My grandfather and I went to the beach, where I introduced the nautilus to the other coast.
My friend Wes (whom I met in Memphis and now lives in Miami) kindly took me to the pre-game party on the rooftop of The Clevelander on South Beach. IT WAS AWESOME. My tiger ears got a surprisingly intense reaction from other fans. One older man who waited for the elevator with us said I was "cute as a speckled bug." Hey, if Ariana Grande can wear cat ears recreationally, I can do it for my team!
Throughout our 9-3 regular season, the football team's motto was "1-0." Don't worry about the whole season, just focus on going 1-0 each game. So I felt like this banner over the DJ booth was the main thing that made it a Tiger party! (Especially since Pouncer wasn't there. I guess he partied somewhere else.)
On game day the weather was perfect! I arrived at Marlins Park early for alumni events and everyone was so pumped. During the pep rally, I suddenly felt So Memphis and So Miami simultaneously that I think the two parts of myself have finally merged.
BYU had some interesting, Memory-like sideline flashcards, including these dinosaurs and a photo of the Seattle skyline.
Memphis vs. Errbody
Four quarters and two overtimes later, VICTORY WAS OURS!!! A word about the post-game brawl: I didn't see it happen. In the stands, we were all too busy celebrating and generally freaking out. I didn't know anything about a fight until people started texting me. But from the footage I've seen, it seems pretty clear that BYU started it. I hate that this bowl will be remembered for the fight instead of the great game, but at least the national media seems to be on our side instead of jumping to the default "Memphis is a bunch of thugs" narrative.
Paxton Lynch was MVP. So happy for him! (Though I'm more of a Sam Craft fan.)
Trophy presentation to Coach Fuente and Paxton by the mayor of Miami Beach.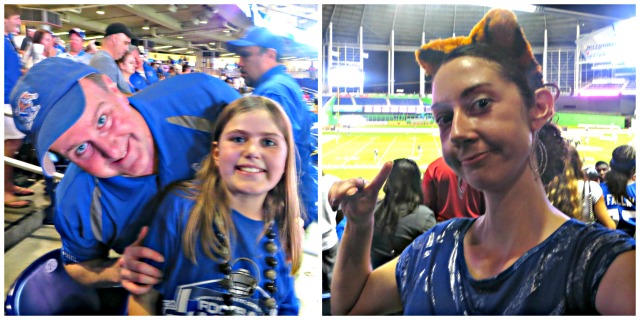 Very happy Tiger fans!
I'm eternally grateful to my college BFF and her husband, who donated frequent flyer miles so I could be our "representative" at the bowl. It was an amazing experience, my second-best trip of the year (behind Hawaii), and one last great crazy thing to cap off my Year of Alive. ♥
About Brenda W.
Christian. Memphian. Reader. Writer. True blue Tiger fan. Lover of shoes, the ocean, adventure, and McAlister's iced tea.
View all posts by Brenda W. →
December 24, 2014
Posted in
florida
,
tigers
,
travel