November Book List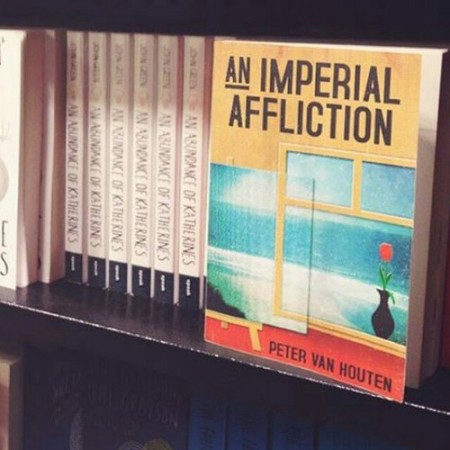 The Gifts of Imperfection: Let Go of Who You Think You're Supposed to Be and Embrace Who You Are by Brene Brown (5 stars)
More solid advice from my life guru. In fact, I already need to read this again.
Love Does: Discover a Secretly Incredible Life in an Ordinary World by Bob Goff (3.5 stars)
A series of essays about love and faith, most involving a story from Bob Goff's life or one of his friends'. Bob encourages others to see life as he does: totally without limits. While he has a lot of wisdom and inspiration to share, his pride in ignoring social and practical boundaries rubbed me the wrong way at times. In fact, some of his "capers" bordered on rude. I also wondered how his advice might sound to someone trapped in a difficult situation without the resources he has. Still, I enjoyed it, and the good parts are really good.
Isla and the Happily Ever After by Stephanie Perkins (4 stars)
The final installment of the trilogy that began with Anna and the French Kiss. Isla has been secretly in love with Josh, St. Clair's best friend, since their freshman year at the School of America in Paris. After a chance meeting in NYC while they're both home for the summer, they finally connect for real as their senior year begins. Their relationship is everything Isla dreamed of, but she can't seem to shake her insecurity – about Josh, her inability to form real friendships, and her uncertain future after graduation. Although the title pretty much gives the ending away, this story takes plenty of turns. Nothing compares to the original Anna, but I related to Isla the most of Perkins' heroines (and definitely liked her more than Lola).
Yes Please by Amy Poehler (5 stars)
If you're wondering, Yes Please is as good as Tina Fey's Bossypants and maybe even better. This half of the best comedy duo of our time also has plenty of insights and hilarious stories to share. You'll get lots of info about Amy's childhood and amazing family, the start of the Upright Citizens Brigade, and Parks & Rec; inspiring words about womanhood and living authentically; and funny, relatable essays (I especially loved the one about things people ask you after your divorce). Fantastic.
Landline by Rainbow Rowell (5 stars)
Georgie, a TV comedy writer, has finally gotten her big break. She and Seth, her best friend/writing partner, only have a few days to write the show they've been dreaming up since college. Unfortunately, it's Christmas. After Georgie sends her husband Neal and their two daughters off to Omaha without her, she realizes how disconnected she and Neal have become – and that he might not have left her just for the holidays. When she calls him from an old phone at her mom's house, she reaches Neal fifteen years in the past… during the weekend between their breakup and his proposal. Unsure if she's supposed to change the past or make it happen, all she knows is that she loves Neal then and now, and is ready to do whatever it takes to get him back. I didn't love Landline quite as much as Fangirl or Attachments, but it's classic Rainbow Rowell – funny, hopeful, and REAL. I read it in one night!
24/6: A Prescription for a Happier, Healthier Life by Matthew Sleeth (4 stars)
An engaging examination of the importance of the Sabbath, and how ignoring it is affecting us individually and as a society. It wasn't a coincidence that I read this at the start of a month that ended with me realizing I'm burned out. I've failed at intentional Sabbath-keeping for years. Anyway, Sleeth is an experienced ER doctor who applies lots of his war stories to the subject of rest. Good stuff.
Books for November: 6
2014 year to date: 69
About Brenda W.
Christian. Memphian. Reader. Writer. True blue Tiger fan. Lover of shoes, the ocean, adventure, and McAlister's iced tea.
View all posts by Brenda W. →
December 1, 2014
Posted in
book reviews