One Word 2015: Enough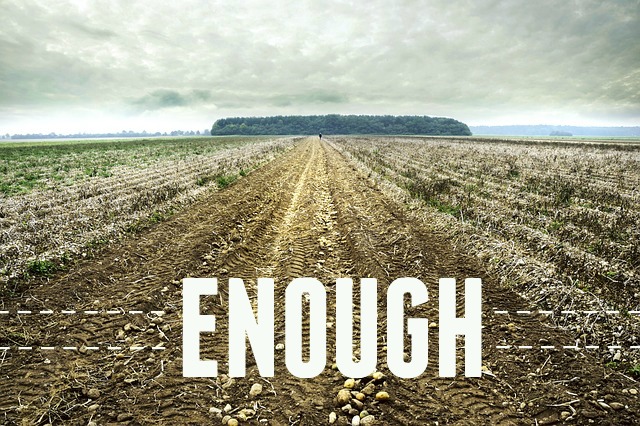 Two years ago, I stopped attempting to do New Year's resolutions and hopped on the One Word 365 train. The idea is that you choose one word to guide you throughout the year, and however that plays out in your life is up to you. For me, it starts with paying attention. I keep my eyes open for the concept in conversations, books, music, movies, the Bible, things that happen to me or my friends. I pin stuff and write myself notes. I look for whatever the word is trying to teach me.
My 2013 word was Focus. It was a concept I needed at the time, but I never got very enthusiastic about it. Last year was a totally different story. I felt strongly about my 2014 word, Alive, and there's no doubt that applying and exploring it changed my life. It was a rich, exciting, mostly fun word. I was sorry to see it go. Even so, I already knew my 2015 word. It started jumping out at me as far back as last summer, and it feels as right and timely as Alive did.
Enough:
– As much as is necessary or wanted; in the amount or to the degree needed; sufficient; satisfying.
I am convinced that believing I am enough is crucial for a healthy, peaceful, and impactful life. I'm unhappiest and most self-centered when I feel hopelessly not enough, and sometimes those thoughts beat down on me like a hailstorm. I want to get back to a place of solid, consistent assurance that I am enough, in Christ and in who I was made to be, even when people who matter to me don't agree and it hurts.
I also want to feel more assured that I have enough for each day. Living from a perspective of scarcity will make you crazy (even though in some cases scarcity is a fact – I still don't know what to do with this). Big-picture thinking will make you crazy. No, I am not okay with lacking certain things for the rest of my life, but I'm not responsible for the rest of my life right now. It's time to renew my contentment with the right now. The daily bread. The abundance that's right in front of me.
(This section brought to you by my guru, Dr. Brene Brown.)
– Something you say when you want something to stop, or to indicate that you understand and there is no need to say any more.
It has come to my attention that I am seriously burned out. I've been going nonstop and not building any whitespace into my life for, well, ever, and my entire being is letting me know it has had enough. The insanity has to stop. The holiday break from everything has helped, but it's going to take more than two or three weeks to get me to 100%. In fact, I'm not sure I've ever seen 100%. I have to learn how to live fully while also giving myself room to breathe, and how to say no more often. And if I really believe I am enough (definition 1), I'll feel less pressure to perform, work at being exciting and sparkly, or be The Dependable One in every one of my many involvements. Different strategies won't fix it – I've tried that a million times. I have to be different. I've actually made progress with this over the years, and realize it's a lifelong battle, but a significant shift needs to take place this year.
I've also had enough of being stuck in important areas of my life. My patience as I know it has run out. Once I'm revived enough to act instead of react, maybe I'll know how to get unstuck.

All this might appear selfish and self-centered, but it's not. I want to help people, love well, and be a positive influence, and I can't do it if I'm feeling insecure and running myself into the ground. Put on your own oxygen mask before assisting others, etc.
This won't be an easy word, but I feel excited and hopeful about it. I also chose a verse for the year, or I should say it chose me (I wasn't looking for it):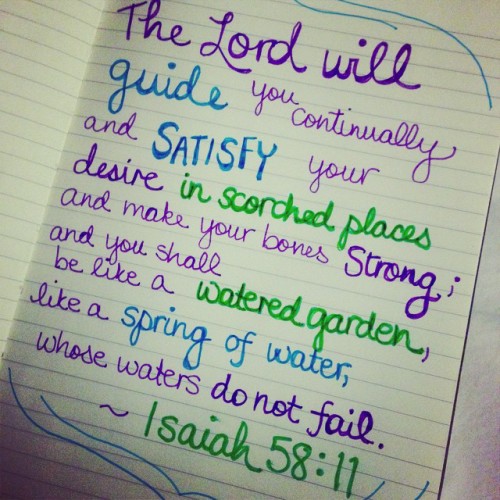 I'll be writing about my Enough journey throughout the year, and I already have some thoughts. Get ready! And if you've chosen a word too, tell me about it.
About Brenda W.
Christian. Memphian. Reader. Writer. True blue Tiger fan. Lover of shoes, the ocean, adventure, and McAlister's iced tea.
View all posts by Brenda W. →
January 6, 2015
Posted in
one word: enough