What I'm Into: January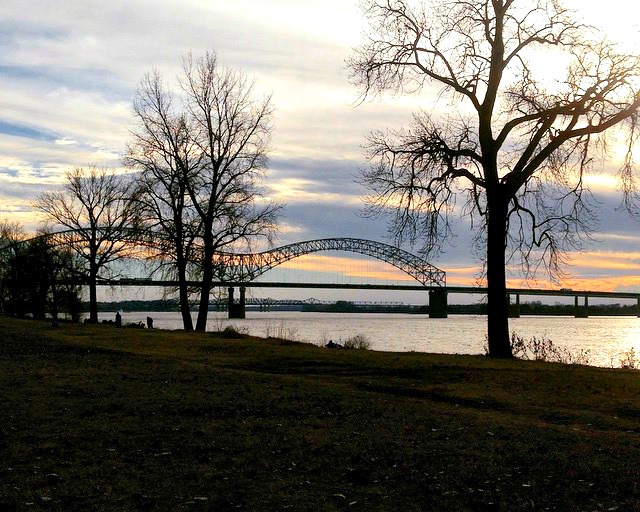 General Highlights:
January was eventful in some ways and uneventful in others. On a few days, the weather was decent enough to be outside and blow off a little cabin fever. I attended some Tigers games and the inaugural meeting of a new single women's group. Some friends and I had an Italian wine-tasting night and decided to dress as Mob Wives, complete with furs. By the end of the night we were having a Beyoncé dance party in the dining room. It was awesome.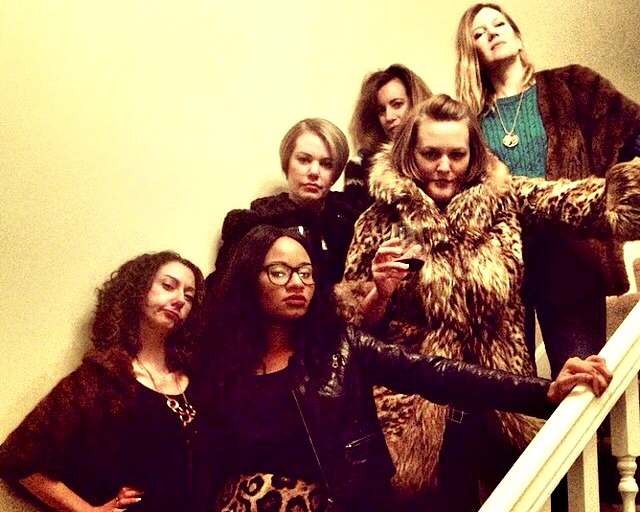 My biggest January news is that I'm going to be a contributing writer to the new Memphis Type History blog! To start, I'll mostly be focusing on personal stories of historic Memphis places and events. If you're an older Memphian with a story to share, please contact me! I think the ladies of MTH have hit on a great idea that people will be interested in. I've been waiting for an opportunity like this for a long time and am very excited.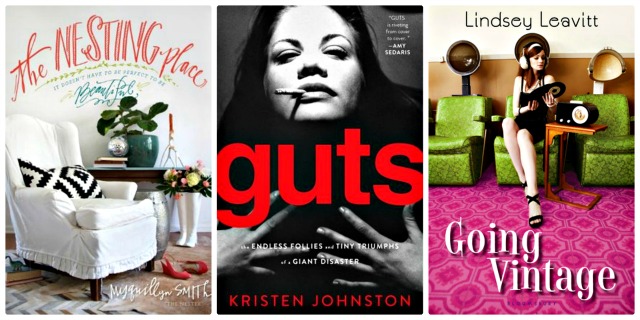 Reading:
My three favorite books in January were very, uh, diverse. Nesting Place was a great choice for my first read of 2015 – I haven't read her blog in a while, but I feel re-inspired to try new things in my new home once I move. (I already painted some candlesticks and might even stain my coffee table!) Going Vintage is an enjoyable YA novel about a girl who ditches technology after her boyfriend turns out to have a cyber-wife. And Guts, actress Kristen Johnston's memoir of addiction and near-death, grabbed me from start to finish.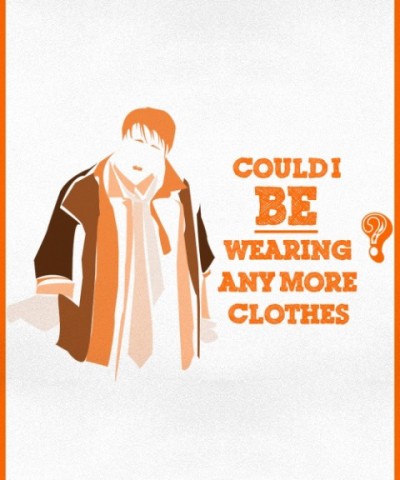 (Joey graphic by Irdion)
Watching:
I'm elated that people are talking about Friends again now that it's on Netflix! I have Amazon Prime, but I own all the DVDs and have been rewatching Season 3 this month – one of my lesser-watched seasons, mainly because the Ross/Rachel breakup is so painfully real. (I got through the episode this time by watching the version with commentary.) On this go-round I'm kind of relating to Season 3 Monica. Minus dating a millionaire, obvs.
I made it to TWO movies this month: Selma (amazing) and Night at the Museum 3 (just okay, but the ending with Robin Williams was moving). At home, I finally rented Gone Girl and also watched the documentary Girl Rising with some friends.

Music:
When I heard Sia's "Elastic Heart" for the first time this month, I was instantly obsessed. I'm also really digging Alt-J lately – and The Decemberists, to my chagrin, because I'm apparently transforming into a hipster against my will. At least it's balanced by my love of Fall Out Boy's new American Beauty/American Psycho. I wasn't even sick of their last album yet, and now I spend all my running sessions chanting "I CAN MOVE MOUNTAINS I CAN WORK A MIRACLE WORK A MIRACLE OH OH."
PS: I think Maddie Ziegler is one of the greatest dancers alive right now. She's 12 years old.
Video:
Serial: The Rom-Com.
Around Town: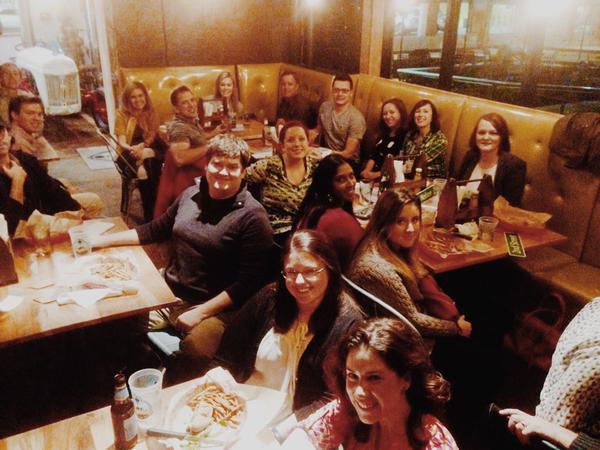 My dad and I are VERY into the newest restaurant on Overton Square, Belly Acres. He took the whole family there shortly after it opened, and we've both been talking it up ever since. I've already been back several times and even chose it for a monthly supper club I'm part of – it was my turn to "host." I think it was a hit!
Alanna, Allie, and I tried the new Maui Brick Oven in Germantown. The only other location of this gluten-free pizza place is actually in Hawaii, so I'm very curious what the story is there.
At Home:
I'm getting ready to list my house for sale (!!!) and will most likely be downsizing, so home life lately has been ALL about cleaning, purging, and reorganization. It feels great, and since I'm already pretty organized, it's not too daunting a task. My only frustration is getting no takers for things I'm trying to sell. I never seem to be able to make money from things I own – I end up taking it all to Goodwill.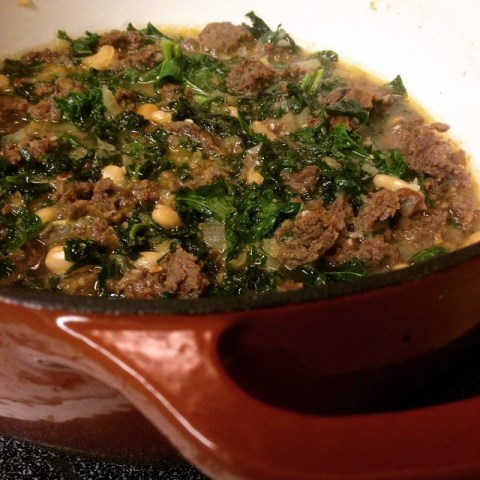 Cooking:
My brother shot an elk on Thanksgiving Day, in addition to a few deer, so my family has more meat in our freezers than we know what to do with. One night I made a stew of ground Italian-style venison sausage, kale, and cannelini beans, and it was so delicious I happily ate the leftovers for the rest of the week. Normally, I don't even like beans.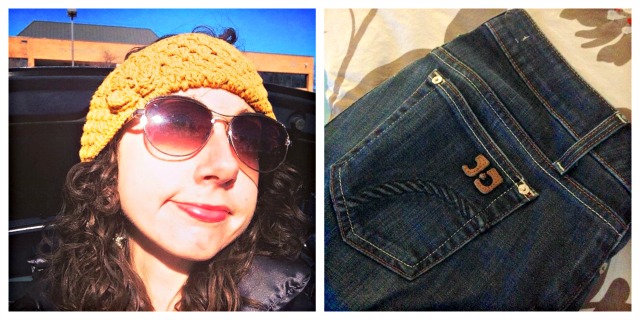 Wearing:
On the whole, it hasn't been the coldest January ever, but warmth is still the name of my game. I've been living in my fleece-lined leggings and my hand-crocheted headband from the Uncharted International Loom Shop. On another note, I scored a pair of Joe's Jeans in Honey fit at Plato's Closet, and apparently they're my Holy Grail of jeans. I'll start looking for more secondhand, since they cost around $100 off the rack.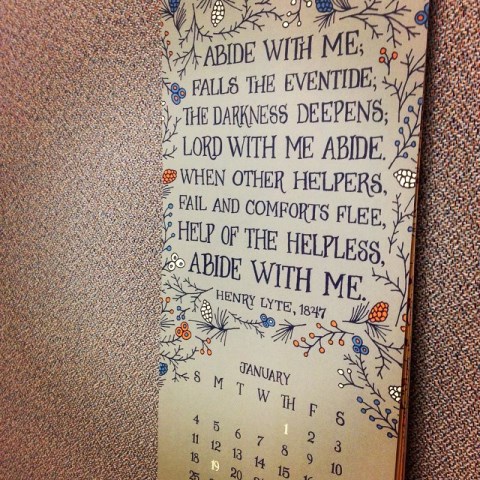 Products:
Little Things Studio's typography prints are fantastic. I bought several prints and a hymns calendar before cutting myself off.
Beauty:
The dry air is killing me this winter – I had to get a humidifier and go hardcore with some Shea Moisture raw shea butter lotion. After searching Pinterest for winter hair help, I also did a honey and olive oil mask on my hair, with great results. It's probably time for another one.
Random Happiness:
Older but still relevant news: a while back, my vet suggested switching my cat Peach from a liquid prednisone to a gel. (She needs daily prednisone to keep her IBS under control.) Instead of trying to force medicine into her mouth and getting it all over myself and my home, I now rub this gel onto the inside of her ear. It takes seconds, she doesn't fight it, and she's getting her full daily dose consistently for the first time ever. Result: a much happier, healthier cat and no more lashing-out accidents for me to clean up. The gel is more expensive and I have to go to a special pharmacy to get it, but I don't even care. Our mutual quality of life has improved a hundredfold. God bless modern medicine.
I'm still loving my new church and feel so thankful to be there. This month I started helping with coffee hour before the Sunday service. My guard is still up about taking on more commitments or even continuing the ones I have, but I do want to pitch in as a new member, and this is something tangible I can do that doesn't require much extra effort. It's also a great way to meet people. Plus, coffee.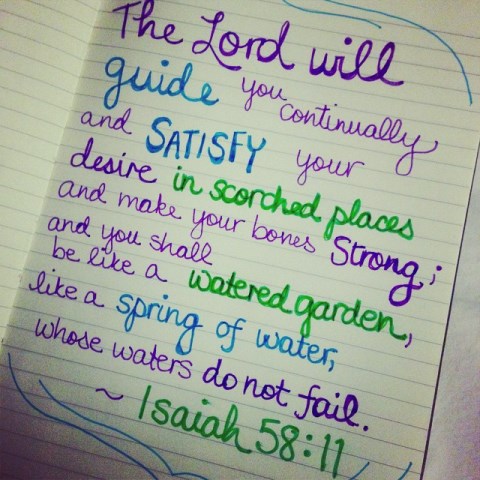 Scripture:
Isaiah 58:11 is my verse for 2015. I'd been keeping an eye out for Enough-themed verses, but I wasn't looking for this one. It chose me.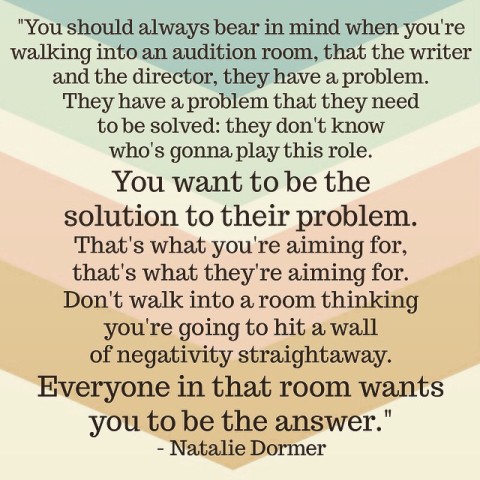 Quote of the Month:
My SIPster Esther shared this with me, and Be The Answer instantly became one of my new mantras. Life-changing.
On The Blog:
It was a quality-over-quantity blogging month. I talked about my One Word choice for 2015, burnout, and friendship, and announced my decision to sell my house in the burbs and move into the city! I also shared about the holidays with my family.
Posts I Loved:
♥ My friend Lindsey is killing it with her What's In A Woman series, which starts here.
♥ My parish leader Tyler has good insights on New Year's Resolutions and Why The Old Ones Won't Work.
♥ Abby at Accidental Devotional: Feelings Need Felt and Not Fixed
♥ Kate Conner: The Things We Take Off at the Front Door
♥ Common themes: Elizabeth Klein on Post-Traumatic Relationship Disorder; Kim Shipley on Relationship Struggles; Paul Heggie on Overcorrecting the Heart. I can relate to all.
♥ Mortal Instruments author Cassandra Clare weighs in on different types of love in response to a reader question.
♥ Amy at The Messy Middle reflects beautifully on her last week with her dad a year ago: This Is Our Passion Week.
About Brenda W.
Christian. Memphian. Reader. Writer. True blue Tiger fan. Lover of shoes, the ocean, adventure, and McAlister's iced tea.
View all posts by Brenda W. →
January 30, 2015
Posted in
what i'm into