Ash Wednesday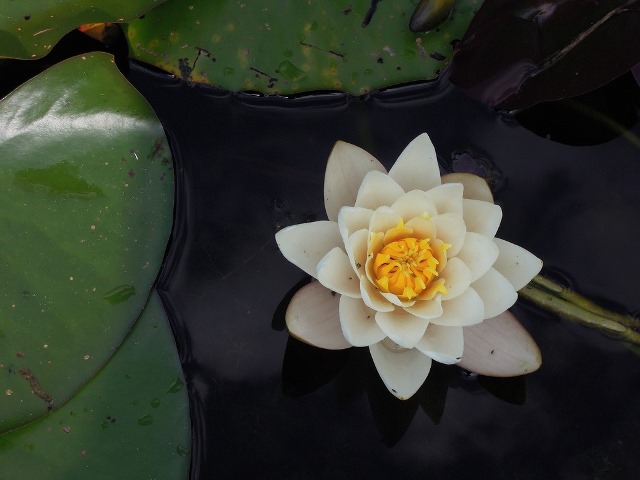 [image by Schicka via Unsplash]
When I participate in Lent, I try to choose an activity or sacrifice that will help with a specific spiritual problem I'm having. In Lents past, I've given up shopping and chocolate. For the last couple of years, I banned myself from internetting or social media after 8 pm (which was very refreshing). These were all good things for me at the time.
This Lent, I am tired. Physically and emotionally, I feel better than I did a couple of months ago. I no longer feel defeated before I even get out of bed. I'm happier and more energetic. I don't cry on my evening commute. But now that I'm above the baseline, my spiritual weariness is more obvious. I'm suddenly aware that even though I'm spiritually thriving in some ways, in a deeper sense my faith has been on autopilot for a while. I've been too exhausted and discouraged to challenge or examine myself much or even practice private confession on a regular basis. At some point I forgot how to do that in a productive way that doesn't heap more boulders onto my load, so I put it all in the empty spare room of my heart and shut the door on it. But closing that door has contributed to lingering feelings of disconnectedness from God and an extremely subpar prayer life. Actually, even these are only symptoms of my overall problem, which is I flat-out don't trust God that much, which is too big and recent a revelation to get into right now.
Anyway, until yesterday I thought I was just going to skip out on Lent this year. I didn't feel a particular pull to give anything up. I didn't want to take on anything. Then I read a post by Ed Cyzewski at Cara Meredith's blog, about how the daily practice of Examen has changed his life. I've never participated in Examen before, but apparently it involves reflecting on what encouraged and upset you that day, and when and how you experienced God. It requires a few minutes of stillness and quiet, which I definitely need.
Most importantly, as Ed said, it "isn't necessarily prayer. It's that essential first step before prayer." Until my late 20s, I sat down with an itemized prayer list almost every morning of my life and Took Care of Business like the good girl I was. But I don't think those days are ever coming back. I've tried more prayer cards and prayer systems and journals than I'm willing to admit, but in the end, I can only pray in the moment and from my heart. Sometimes I can't even pray words – I sort of feel things at God and trust the Holy Spirit to translate it. (Yay for that.) I don't believe this is necessarily bad or wrong, but it sometimes means I don't pray very often, or feel so lost I can't even remember how to start. It means I actually need a first step before prayer to help me find the path again.
So I downloaded the Examine app he recommended, and I'm starting tonight. Here's hoping I'll see a difference in six weeks.
Are you starting any new spiritual practices this season? Share your Lenten thoughts!
About Brenda W.
Christian. Memphian. Reader. Writer. True blue Tiger fan. Lover of shoes, the ocean, adventure, and McAlister's iced tea.
View all posts by Brenda W. →
February 18, 2015
Posted in
faith