What I'm Into: March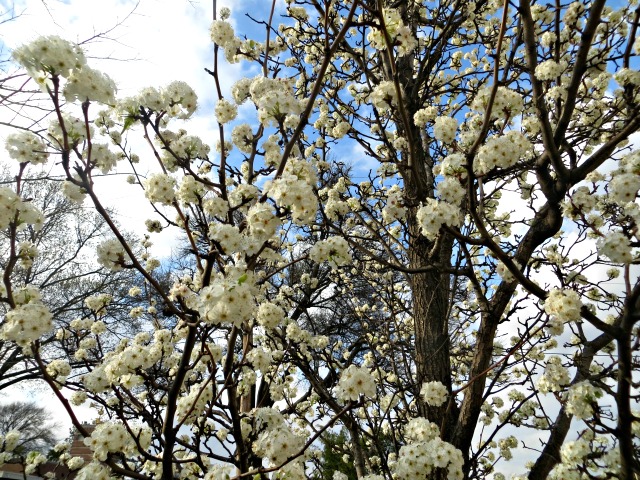 General Highlights:
This March, like many others before it, began in Snowmageddon and ended in daffodils and blue skies. My Tigers didn't go to any tournaments on account of the worst season in a decade, but I enjoyed March Madness anyway – and am still in the top ten in my department's bracket pool even though I picked Arizona. I attended the baptism of two good friends' son, and helped another close friend through the sudden loss of her cat. I went to Dan McGuinness for St. Patrick's Day. I played a fun Night at the Movies concert with the community band. I went out even more than usual (this will be covered below).
But these were sidebars to the central business of my March: real estate. I got two offers on my house. The first one resulted in the buyers walking away after a stressful week of negotiation. The second was a cash offer that arrived the morning I looked at the Midtown townhouse of my dreams. Everything was arranged within 48 hours and I'm moving in just over two weeks. It's been a whirlwind, and getting out of the burbs is costing me way more than I imagined, but I'm very lucky and VERY READY to be moving on with my life after only six weeks on the market.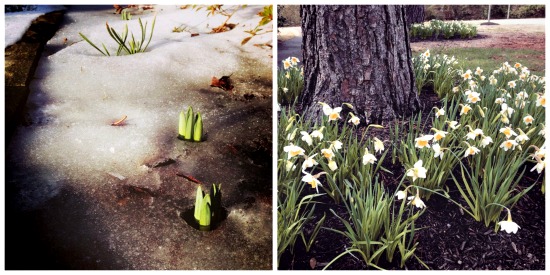 Reading:
I read a variety of memoirs, a novel, and two books so spiritually rich I had to take my time: Soul Keeping by John Ortberg, and Found by Micha Boyett. Highly recommended.
Music:
I'm inexplicably obsessed with "FourFive Seconds" by Rihanna, Kanye, and Paul McCartney (it's a messed-up world when Sir Paul gets third billing on that track). I'm also liking Aussie indie artist Courtney Barnett, who's raw yet somehow cheery. Put me on a pedestal and I'll only disappoint you.
As usual, you can listen to my 2015 playlist in process on Spotify.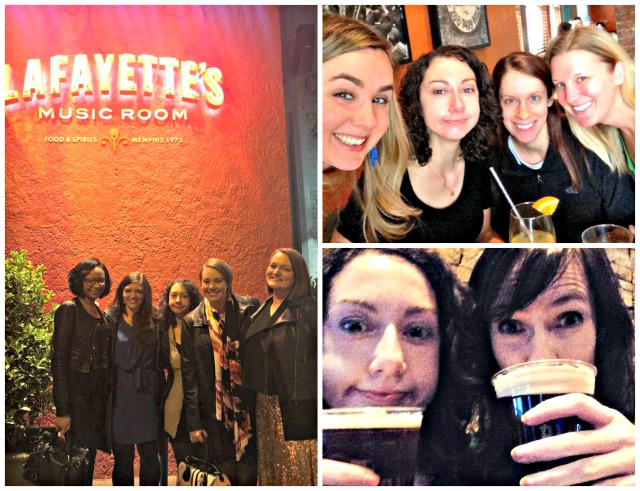 Around Town:
I crossed A LOT of Midtown restaurants off my list this month. I went to brunch at Second Line and 3 Angels Diner, and finally checked out LBOE and Lafayette's. I also continued to be a regular at Belly Acres. As in, it's becoming a joke…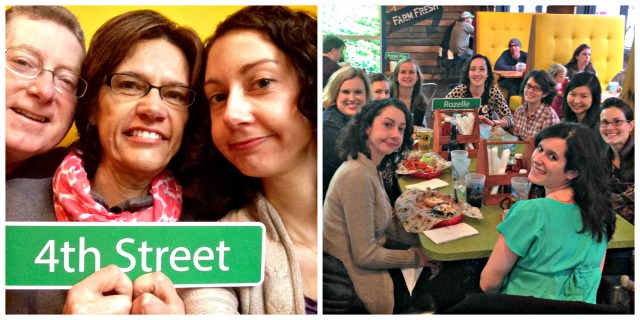 …and apparently I wear the same sweater every time I go there. What can I say, I've lost interest in my winter clothes.
My church parish attended a Grizzlies game, my first of the season (for shame). The Grizz beat the Lakers. I also went to a Third Day concert with a friend. I can't tolerate most CCM, but Third Day is one of the few Christian bands I've always liked. Mac is soooo soulful.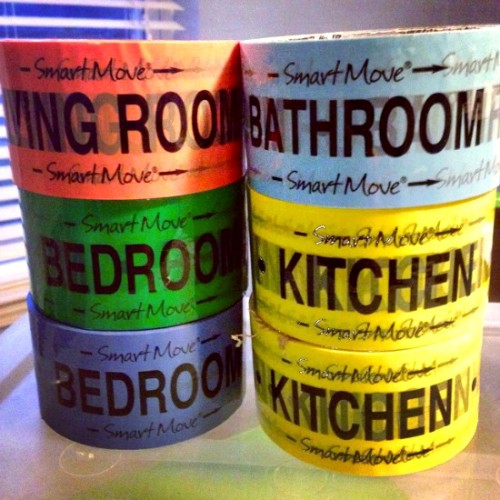 Products:
I can't remember where I heard about this packing tape for each room of your house, but it's awesome! I've been sealing boxes with regular tape and then slapping the appropriate room tape across it as a label. The movers will know exactly where to put everything. *explodes in nerdy organizational glitter*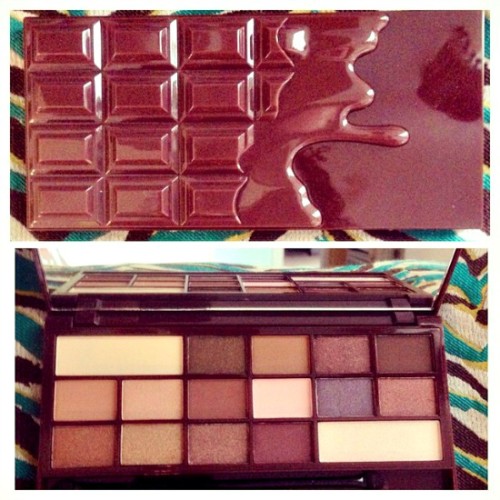 Beauty:
A few months ago, I ordered Makeup Revolution's Iconic 2 eyeshadow palette (a dupe for the Urban Decay Naked 2) after reading about it on a beauty blog. I've been pleased by the quality and versatility, but I'm a color-loving girl – I can't do neutrals exclusively. So I splurged on their I ♥ Makeup I Heart Chocolate palette, which is a dupe for the Too Faced Chocolate Bar. The colors are great, and the fun packaging has a nice weight to it and a good-sized mirror. I should never need anything else for traveling! Plus, ordering makeup from London is fun in itself.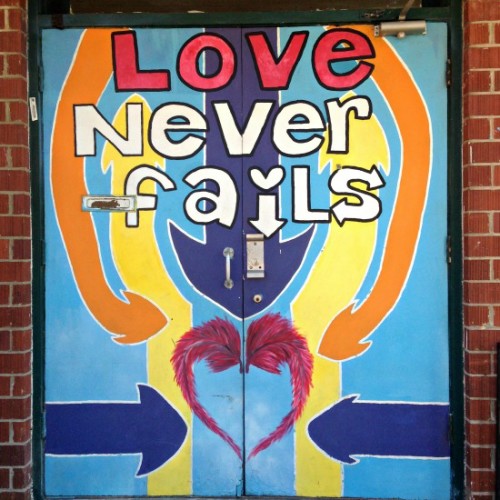 Random Happiness:
I continue to be so happy at my new church, thankful to be among these people and part of what they're trying to do together and in our city. In my heart, I'm still not in the greatest place spiritually, but church is my lifeline. When I feel discouraged and like God has forgotten me, I remind myself that He (promptly) answered my prayers and SHOWED UP in this very important area when I felt lost and frustrated. I point myself to church as The Thing That Worked Out.
I've also felt surrounded by love in the midst of my moving process. I'm overwhelmed by how many friends have offered to help with whatever I need, and actually mean it. Everyone has been so supportive and excited for me, and patient with my self-absorption while I sort out all these details. It's crazy.
Some friends and I spontaneously went to look at cats one afternoon, and it was fun. I'm still not in a hurry to get a new companion cat for Peach (or totally sure that it's the right move), but I like that since I'm buying again instead of renting, I have the option. Most of the rentals I saw, if they allowed pets at all, limited it to one. I didn't like the idea of officially dooming Peach to be alone the rest of her life.
Scripture: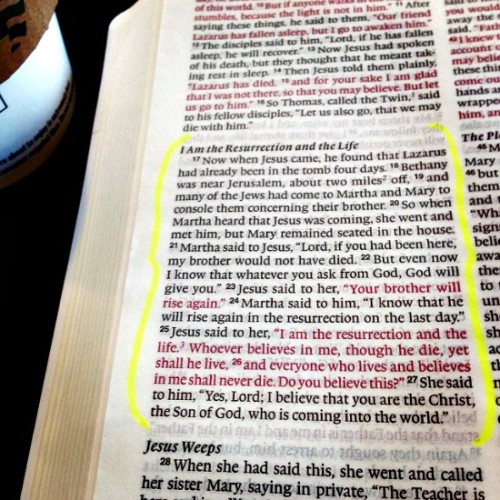 I've been thinking about this story a lot. There's so much to examine in it. I've been like Mary, too hurt by Jesus not showing up "in time" to come to Him right away. I've been like Martha, who still tried to give Jesus the Sunday-school answer in the midst of her blunt grief. But wherever I am, I need this Jesus, the one who didn't sweep Martha's loss and pain aside and expect her to be satisfied in the knowledge that all would be well someday at the end of time. The one who cried with her and told her, no, it's going to be well RIGHT NOW. Now stand back while I raise the dead. That is a Jesus who speaks to my soul.
Pinterest Quote of the Month: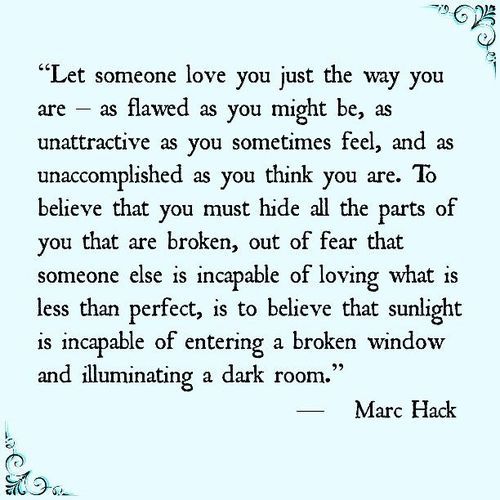 On The Blog:
For my sanity, I'm taking a little step back from the blog until the move is complete. However, I wrote at the beginning of the month about owning your calling and what you are. I also had two posts published at Memphis Type History: one about the Park Cosmorama sign, and one about the history of Normal Station.
Posts I Loved:
♥ Tara at No Need for Mirrors: I Will Never Be Skinny: My Complicated Relationship with Fitness
♥ Local blogger Alex at The Wise Guise: On Jake Gyllenhaal, Drake, and Inspiration
♥ My SIPster Esther on A Hater's Reasons for Running. (PS, she's up to over nine miles now, so she's kicking my butt.)
♥ YA author Jody Casella talks about sabotaging our own dreams in Panicking Over Poetry.
♥ Ruth Rutherford examines us single girls' Colbie Caillat-vs.-Pink dual philosophy in In a Slump.
♥ Abby at Accidental Devotional: Rilla at the Roller Derby: On Raising Dangerous Women
♥ The great Kate Schell: How to Be Okay When You Are Not Okay
♥ Jamie the Very Worst Missionary: Let Us Pray. (Excerpt: "If you believe in God's will, but you also believe in Shit Happens, how then should you pray? Or I guess maybe the real question is: Why should you pray?")
♥ Soulation has had a major positive impact on my life. Dale and Jonalyn Fincher are honest, sincere, and passionate, and they love spirited discussions about topics most mainstream Christians won't touch. I read all their books and articles and even went to a Gathering in 2013. Now Soulation may have to close down if they can't get more donors. Please check them out, and tell your friends about it if you like what you see!


About Brenda W.
Christian. Memphian. Reader. Writer. True blue Tiger fan. Lover of shoes, the ocean, adventure, and McAlister's iced tea.
View all posts by Brenda W. →
March 31, 2015
Posted in
what i'm into