Dothan Visit, Summer 2015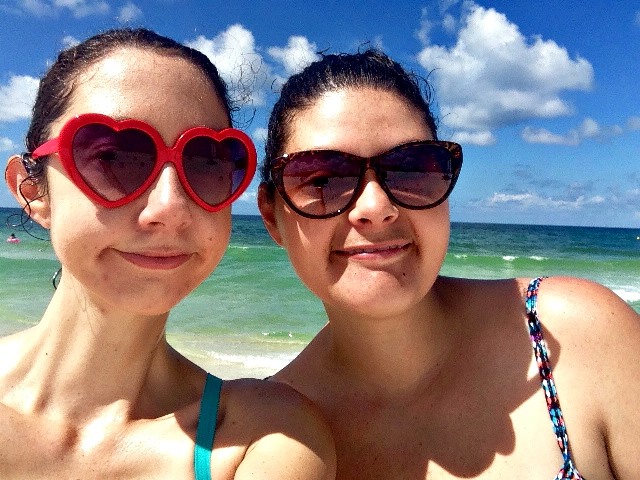 I hadn't visited my sister and her family since last fall, right after my baby niece was born. So last weekend, I flew back to the world's smallest airport in Dothan (seriously, I've seen Wal-Mart Neighborhood Markets bigger than this airport) to kick off a fun visit!
Before Debra was a wife and mom, we used to go on special Hermanas Only trips together. I think the last one was in 2008 or 2009. So I was very excited when we were able to get away to Panama City Beach by ourselves for a night and a day! Some generous friends of Debra and Lance let us stay at their condo a few blocks from the beach. We got to PCB around dinnertime and headed to Saltwater Grill, a local place I selected via Yelp. Debra didn't quite understand this, so after I mentioned a few times that I'd heard this or that thing on the menu was good, she exclaimed, "FROM WHO??"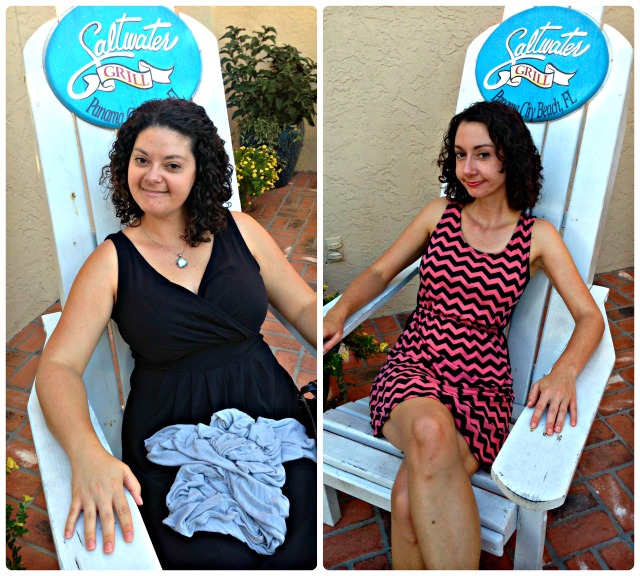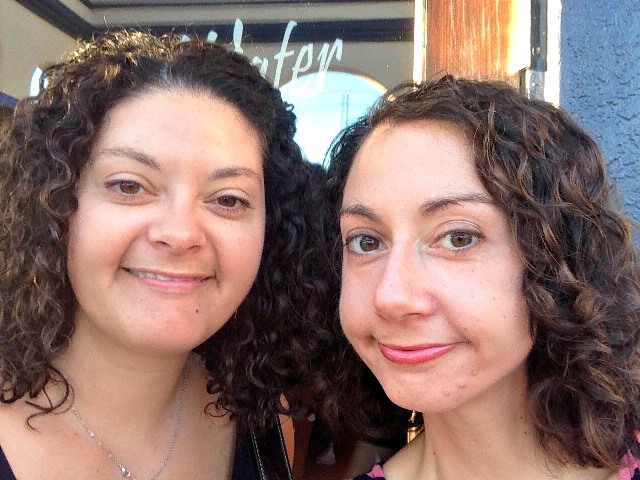 I was very happy with my macadamia-crusted grouper and the best twice-baked potato I've ever eaten. I don't even want to know what they added to it. Probably a pound of butter.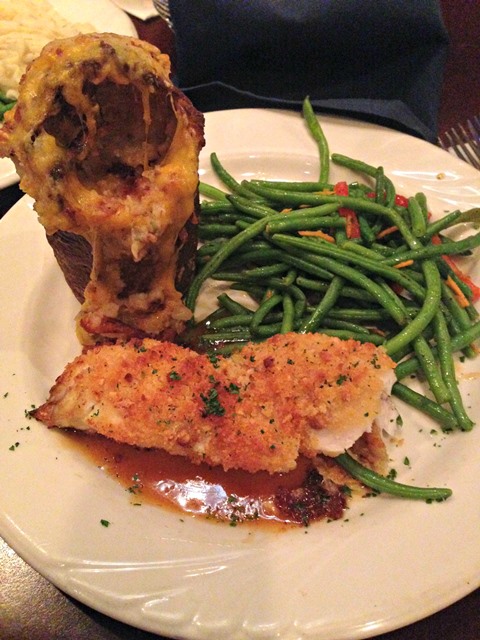 The next morning we spent several hours at the beach. I can't think of many occasions in my life when I've gotten to hit two different coasts within a few weeks! Of course, I stayed in the water until the last possible second despite the strong undertow and threat of sharks.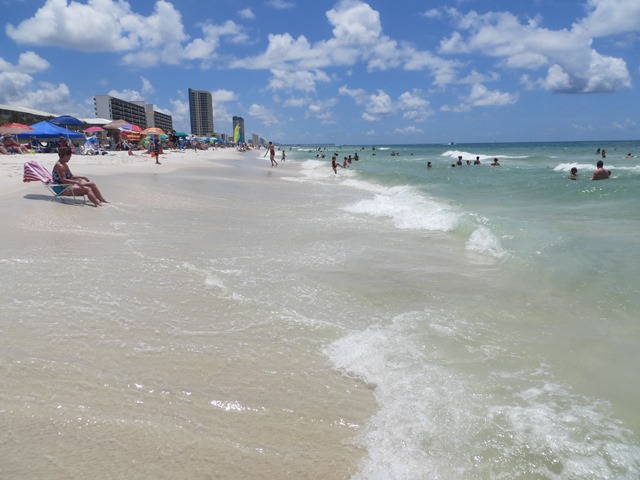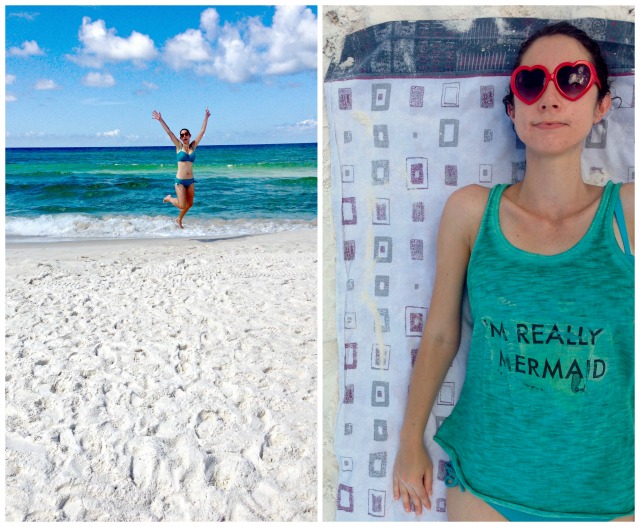 Before heading back to Dothan, we had to stop by my favorite ice cream place at Pier Park. They have key lime pie ice cream and make their own waffle bowls, and I'd been thinking about it since the last time I was there.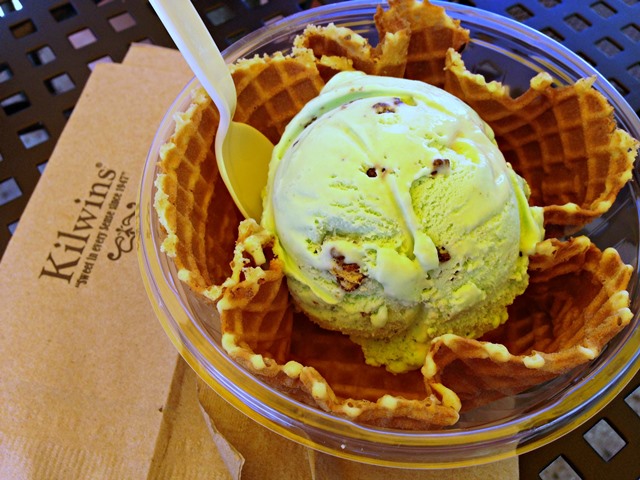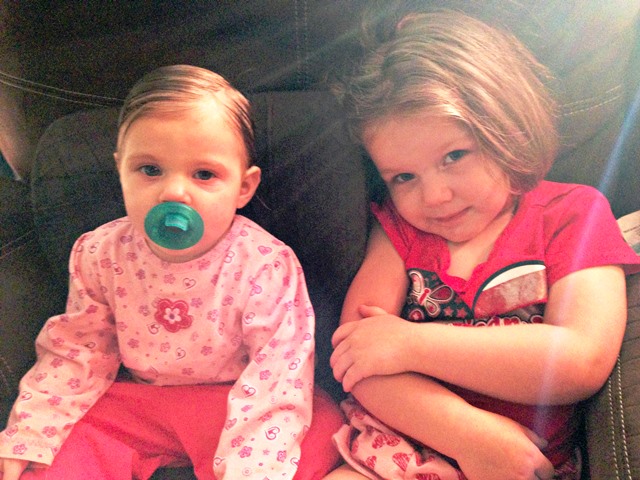 The rest of my visit was a relaxing blur of niece time and hanging around the house. Fifoo is now three going on thirteen. We took her shopping with us on Saturday, and she was a champ! Debra and I kept swinging her between us as we walked, and one time I didn't hold her hand tightly enough and she almost flew across the mall. Of course, she was fine and thought it was hilarious, as did a lady nearby who witnessed the whole thing. Debra and I laughed so hard we almost had to stop walking.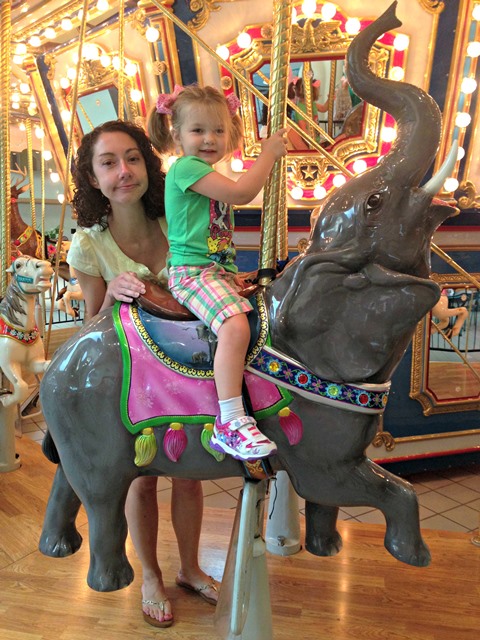 I accompanied Fifoo on the carousel and there were no unexpected events. *gold star*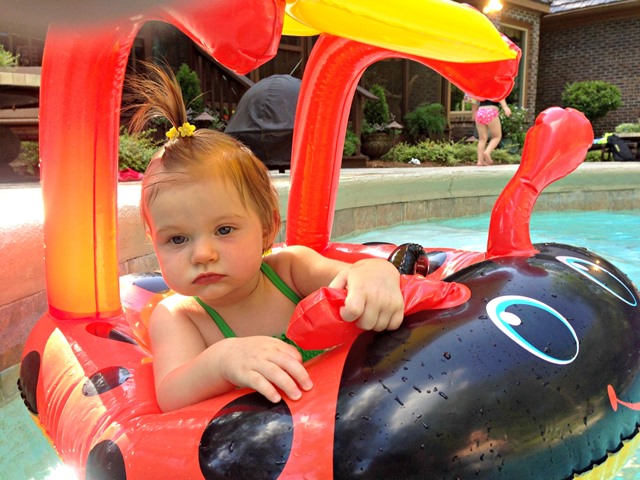 Baby E is almost nine months old. She's attuned to Fifoo like a plant to the sun and learning everything quickly as a result, which is pretty normal for a second child, but I think the bond is stronger because they're so close in age. I'll be shocked if E isn't walking before her first birthday. She's already in twelve-month clothes anyway and has extremely long legs. After Debra sent me the stats from one of E's recent checkups, I replied that I'm looking forward to watching her set a new vertical jump record in the 2033 WNBA Draft.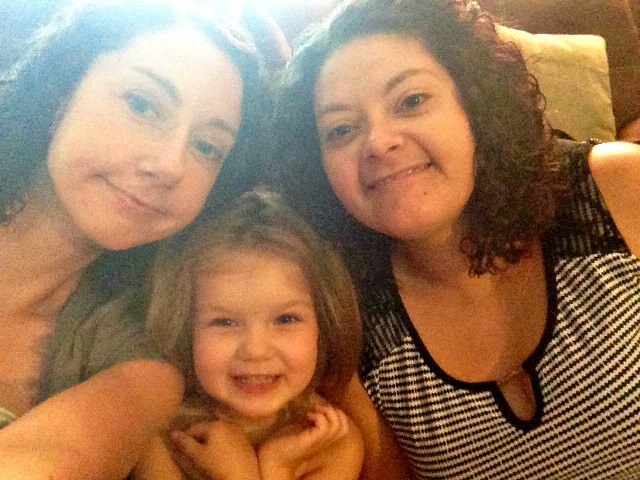 Visiting my sister always recharges me. No matter where she lives, no matter the circumstances, when I stay in her home, I feel relaxed and cared for. I know I'm accepted and loved just as I am. Everywhere else in my life, I have to-do lists and expectations. But if all we do for several days is watch favorite reruns and HGTV shows together, it'll be a good time, and I don't have to do anything. One of the few benefits of living far apart is this sense of escape and cocooning when we are together. It's a rare and necessary thing. I'm thankful Debra and the girls are coming to Memphis in just a few weeks, because otherwise it would have been really hard to leave.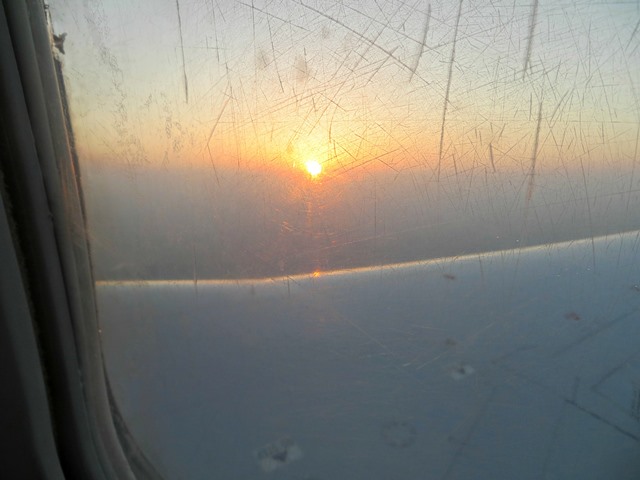 PS: Thanks for continuing to hang with me through this blogging semi-hiatus. I never, ever thought I'd stop writing things of substance for this long. I could offer a lot of excuses, but they all boil down to the fact that changing your life is very time-consuming, and so far this year (and longer) has been one change after another. I have so much to do and process that my brain just doesn't work the same way it used to. In general, I feel a little muddled and overwhelmed. I'm trying to look at it not as a permanent loss of focus, but a necessary transition period with different priorities that will eventually birth a more Wholehearted me. I'm just doing the best I can every day, whatever that looks like.
About Brenda W.
Christian. Memphian. Reader. Writer. True blue Tiger fan. Lover of shoes, the ocean, adventure, and McAlister's iced tea.
View all posts by Brenda W. →
June 24, 2015
Posted in
aunthood
,
family
,
travel