April-May-June Book List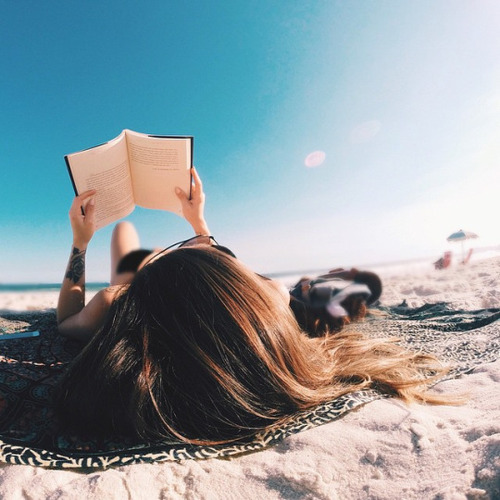 APRIL
Everything Leads to You by Nina LaCour (4.5 stars)
At the L.A. estate sale of a big-name actor, set designer Emi finds a letter to his estranged daughter, with instructions about her inheritance. The letter leads Emi and her best friend to his granddaughter, Ava. I'm having a hard time summing up the rest of the plot, but I will say there's something magical about it. It's about family and destiny and following your dreams, with equal shades of Cinderella and Kathleen Kelly, and characters you'll enjoy spending time with. FYI, the main romance in this story involves two girls, but the thoughtful observations about love are universal.
Station Eleven by Emily St. John Mandel (4 stars)
A unique novel that jumps around among perspectives and in time, before and after a pandemic that killed 99% of the population. Our protagonists are, in the words of the Goodreads review, "a Hollywood star, his would-be savior, and a nomadic group of actors," and their common thread is a rare comic book series called Station Eleven. The story is slow in parts, but the complex writing kept me hooked. Like one of my all-time faves, The Sparrow by Mary Doria Russell, this is sci-fi where the sci-fi is just a backdrop to the real story of the heart.
Mr. Kiss and Tell by Rob Thomas (4 stars)
In the second Veronica Mars novel, Veronica investigates an assault at the ritzy Neptune Grand (and teams up again with Leo), Keith and Cliff continue to fight Sheriff Lamb's corruption, and LOGAN IS LOGAN. Love (and LoVe)!!! I'll keep snapping these books up as long as they're cranking them out. (BTW, I haven't listened to it yet, but I've just been made aware of a new Veronica Mars re-watch podcast.)
Resurrection Year: Turning Broken Dreams Into New Beginnings by Sheridan Voysey (3 stars)
Voysey is apparently well-known in Australia as the host of a Christian radio talk show. After he and his wife struggled for ten years to have a child, they decided to leave everything behind and move to England for a new adventure. I empathized with their grief and frustration, and was encouraged by the hope they've found in the midst of disappointment.
MAY
Those Girls by Lauren Saft (2 stars)
I reviewed this here.
Divergent Thinking: YA Authors on Veronica Roth's Divergent Trilogy by Leah Wilson (3.5 stars)
For Netgalley; review pending.
JUNE
Spinster: Making a Life of One's Own by Kate Bolick (3 stars)
This is equal parts the memoir of a never-married 40something woman, and a reflection on/biography of the five historical "awakeners" she's adopted over the course of her life – Neith Boyce, Maeve Brennan, Charlotte Perkins Gilman, Edna St. Vincent Millay, and Edith Wharton. At times I was fascinated, and I highlighted a lot. There aren't enough books about singleness as a valid, empowered life choice. Her thoughts about singleness in the context of a creative temperament are also interesting. But at the same time, I got a little weary of the navel-gazing and "Woe is me, men love me and I just want to be aloooone."
Lessons in Belonging from a Church-Going Commitment Phobe by Erin S. Lane (4 stars)
I won a copy of this at Cara Meredith's blog! Erin Lane examines her own history with the Church and community, and how the true meaning of belonging is changing on a large scale (especially with millennials). Very insightful.
The Chapel Wars by Lindsey Leavitt (4 stars)
Holly is only 16, but her recently-late grandfather left her in charge of their family's legacy and livelihood, the Rose of Sharon wedding chapel in Vegas. He also left her a sealed letter to take to Dax, the grandson of his rival chapel owner next door. After discovering her chapel is in danger of foreclosure, Holly throws herself into saving it, and also finds herself falling in love with the enemy. It's a fun, warmhearted story that touches on some serious issues. However, I have to admit I didn't love Dax like I was clearly supposed to. Something about him just rubbed me the wrong way.
Open Road Summer by Emery Lord (4.5 stars)
Reagan is hitting the road on tour with her megastar best friend, Taylor Swift Lilah Montgomery, known to her as Dee. She and Dee are both excited to leave recent heartbreaks behind and embark together on a summer of fun and distraction. When a PR crisis results in clean-cut singer Matt Finch crashing their party, sparks fly between him and bad-girl Reagan, but she struggles to keep him at a distance. As the summer goes on, both girls learn to let love in again. Despite the celebrity setting of this book, it felt really authentic, and I loved that the girls' solid friendship is the real center of the story.
Carry On, Warrior: Thoughts on Life Unarmed by Glennon Doyle Melton (5 stars)
Glennon Melton is becoming one of my present-day heroes. She's funny, passionate, humble, grace-filled, and REAL. I shed many tears over this book.
We All Looked Up by Tommy Wallach (4.5 stars)
The lives of four disparate high-school seniors in Seattle are thrown into chaos as an asteroid approaches with a 66.6% chance of annihilating the Earth. It's The Breakfast Club meets Seeking a Friend for the End of the World. As you might expect, some bleak and rough stuff happens, but there's also humor and hope and great insights. So good. (Note: I have a serious thing for stories about people who only have a short time to live (or think they do), so they start doing everything they've always wanted to do, stop being polite, and start getting real. The psychological implications of this are not lost on me.)
Total for April, May, and June: 12
2015 year to date (halfway point!): 31
And now I'm almost up to date on posting book stuff! GOLD STAR FOR ME!!!
About Brenda W.
Christian. Memphian. Reader. Writer. True blue Tiger fan. Lover of shoes, the ocean, adventure, and McAlister's iced tea.
View all posts by Brenda W. →
July 2, 2015
Posted in
book reviews