What I'm Into: August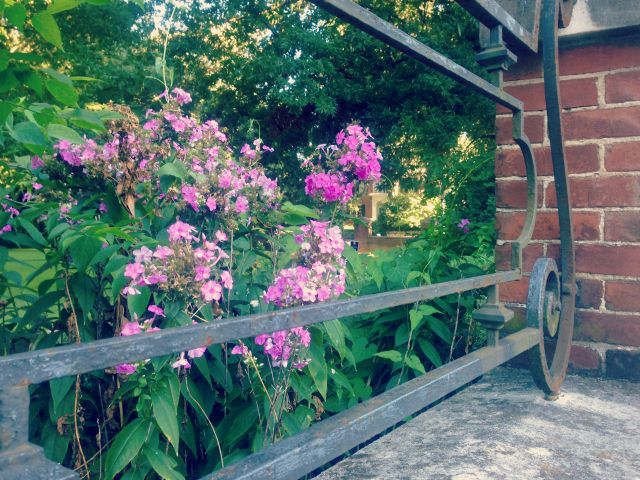 General Highlights:
August was eventful! I had a good birthday with lots of people I love. I played Harry Potter trivia at Tamp & Tap (we did not place). I got a new bike, named it Serenity, and rode it 17 miles in the Meritan Midnight Bike Classic last weekend:
I went to my first Choose 901 pop-up shop and scored two awesome Memphis pride shirts (and met Rockey the Redbird in line!).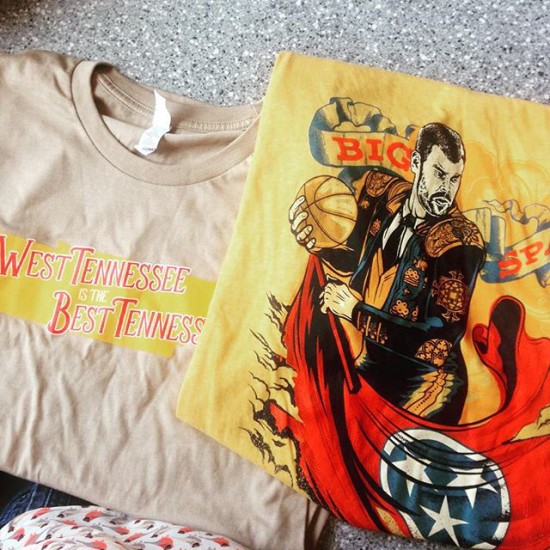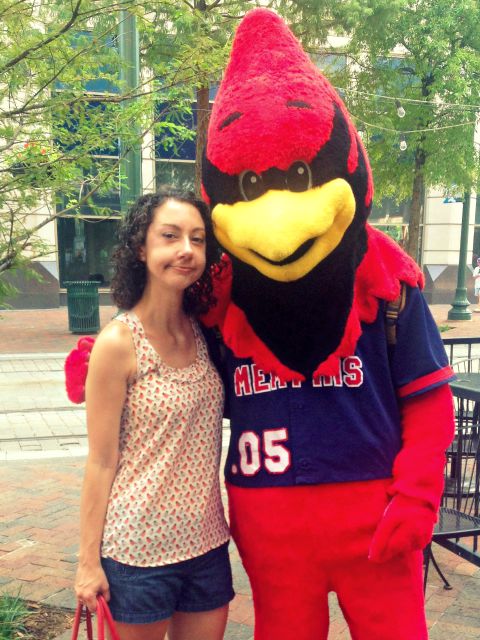 I had many summer adventures downtown, most notably running through/doing yoga in some fountains with my friend Kelsey. (Note: Wearing my Namaste All Day shirt was a total coincidence.)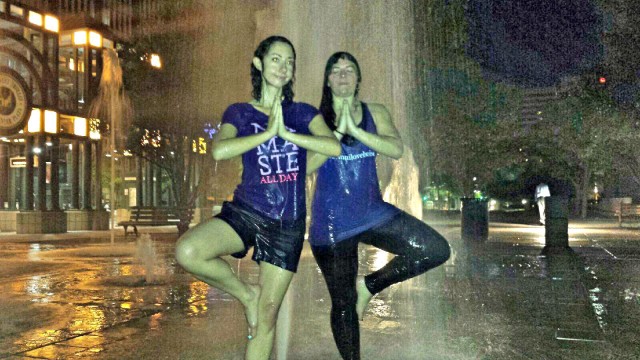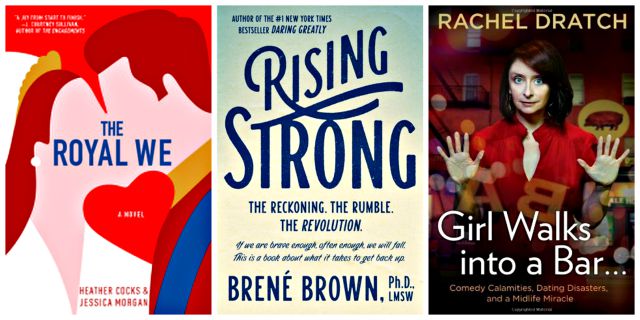 Reading:
August was a stellar reading month. My faves were Rising Strong (of course), highly enjoyable Duchess Kate fanfiction The Royal We, and SNL veteran Rachel Dratch's memoir, Girl Walks Into a Bar. I especially recommend the latter if you're also 35+, trying to date, and trying to laugh about it so you won't cry. I actually LOLed at several of her stories.
Music:
Mid-month, I saw Myla Smith (woo!!!), Switchfoot, and NEEDTOBREATHE at Moon River Fest at the Shell. I also caught the end of Judah and the Lion's set, when they covered R. Kelly's "Ignition," making me an instant and unconditional fan. Last weekend, I went to Live at the Garden to see Rob Thomas and Plain White T's! They gave repeated shoutouts to us people in the back, which I appreciated.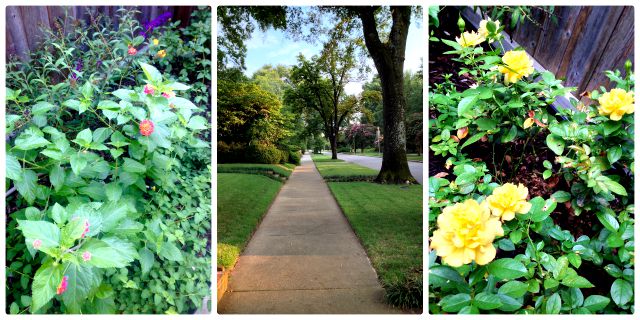 Around Town/At Home:
Sorry to be a broken record, but I still feel actively thankful every day to live where I live. I'm close to so many places I love and surrounded by natural beauty. My little garden is thriving and I enjoy looking at my flowers every day!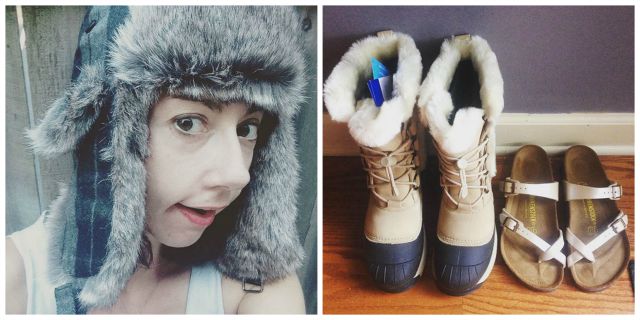 Wearing:
I've been indulging in some retail therapy – mostly items I need for my upcoming Iceland trip (serious waterproof boots, a lined wool/fur hat, wool gloves and socks). But I also bought the Mayari Birkenstocks I've wanted all summer. They're so comfortable, and much more stylish than my old classic Birks from high school and college.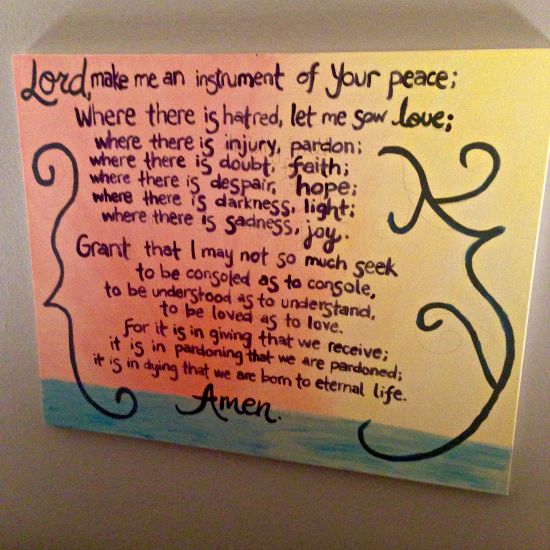 Making:
I needed some large art to go over my bed, so I painted the Prayer of St. Francis, one of my guideposts for life. It's not a Pinterest-perfect printout (lettering in paint is hard), but I like it, and it makes my room feel cozier. Maybe I'll redo it another time.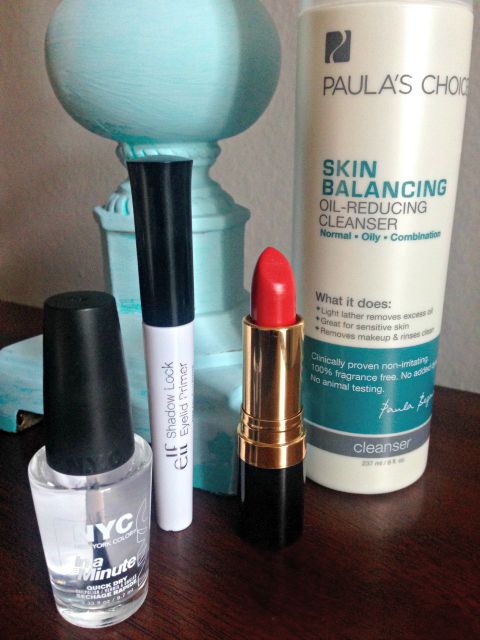 Beauty:
My topcoat allegiance has shifted from Seche Vite to NYC In a Minute. It's cheaper, easier to find, and has amazing staying power. This month I finished a manicure with the last of a semi-congealed bottle and figured I'd be removing it all in a few days. That manicure lasted almost two weeks!
Some new products I'm liking: ELF eyeshadow primer, Paula's Choice cleanser for oily skin, and Revlon Rich Girl Red. I'm lazy and picky about lip color – if I can't apply it carelessly and then forget about it, I won't get much use out of it. It's hard to find a lipstick (as opposed to a gloss or balm) that meets that standard, especially in red, but this red is sheer and perfect!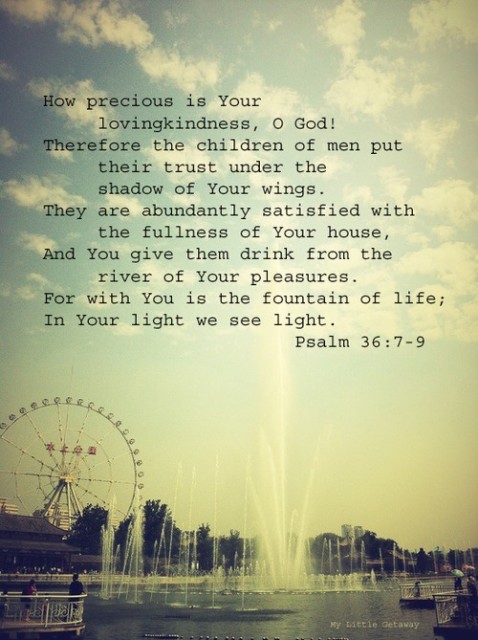 Scripture:
Every year around my birthday, I read and focus on the Psalm that's the same number as my age. Psalm 36 is kind of a dichotomy, and really on point for me this year. #YearOfEnough
Pinterest Quote of the Month: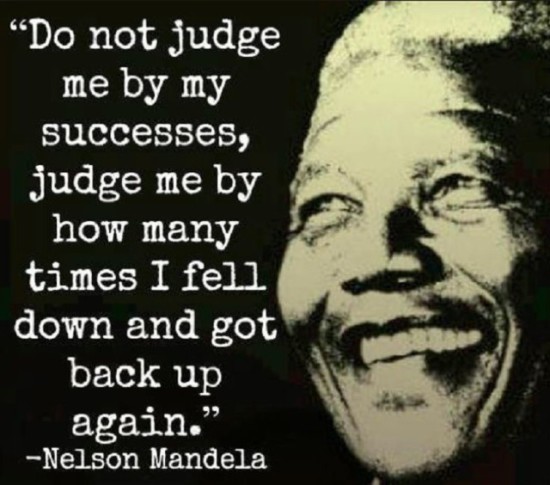 Writing:
I wrote a new piece for Memphis Type History about the origins of McLean Boulevard. I chose the street mainly because I cross it every day, but I was surprised by how much interesting info turned up! In related news, I really need an Ancestry account.
Posts I Loved:
♥ Kate Conner: To Remember When Life Is So Messy (this echoes some things I've been meaning to write about for a long time)
♥ My friend Becca O: The courage to have no plan. (Related, lately I often quote Phoebe to myself: "I don't even have a 'pla'.")
♥ Leanne Penny reflects on faith and Rich Mullins: The Heaven In His Eyes
♥ Abby Norman on meeting activist Bree Newsome: Grit Calls Out to Grit
♥ Emily Maynard On Being a Second Wife
♥ Tara at No Need for Mirrors: When You Can't Fall Out of Love
♥ Post of the month: Danielle Carey, The Opposite of Dying.
About Brenda W.
Christian. Memphian. Reader. Writer. True blue Tiger fan. Lover of shoes, the ocean, adventure, and McAlister's iced tea.
View all posts by Brenda W. →
August 31, 2015
Posted in
what i'm into