What I'm Into: July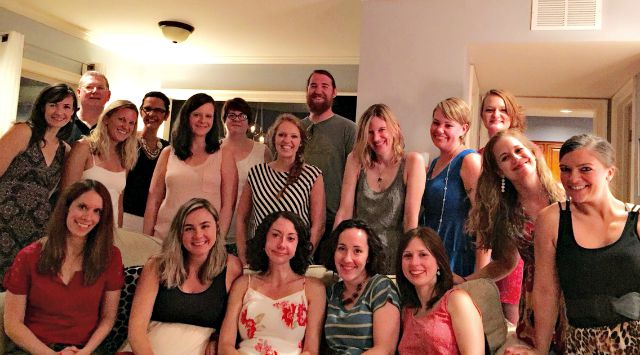 General Highlights:
In July, two of my best friends threw me a wonderful housewarming party. We had a great turnout, great food, and great sangria. I felt happy and loved!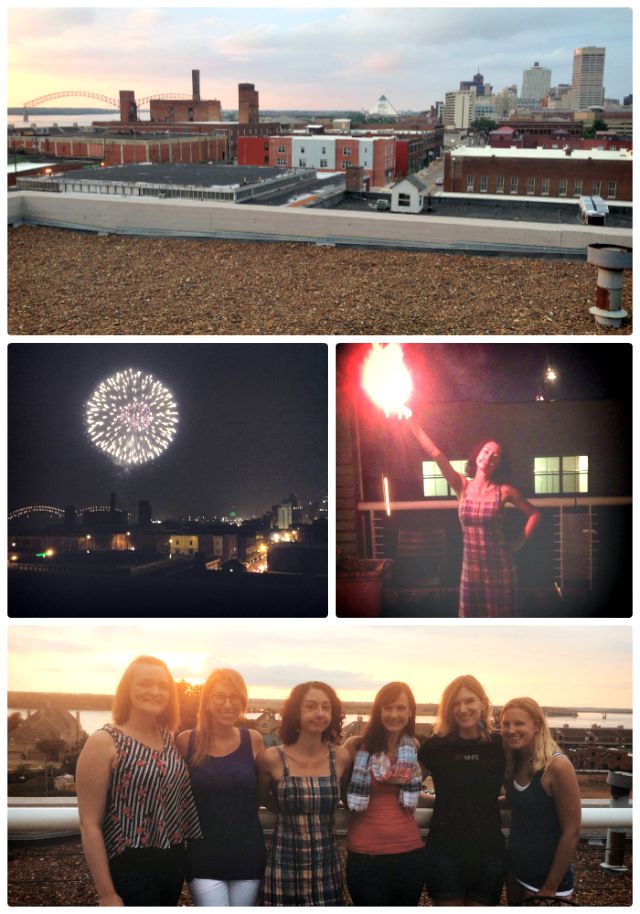 The Fourth is my favorite holiday. This year I was excited to go to the "parade" in my new neighborhood, since I've never lived in a neighborhood that had one. In the evening, I watched fireworks from a downtown rooftop with a great group of friends.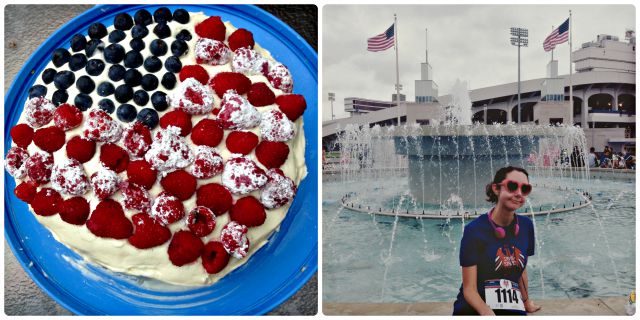 On the 3rd, I ran the Stars & Stripes 5K for the first time. It started and ended at Tiger Lane, so I couldn't say no. It's been almost a year now since I ran my first entire 5K, and although I still wish I was faster, I've shaved four minutes off my time without working very hard at it. Very encouraging!!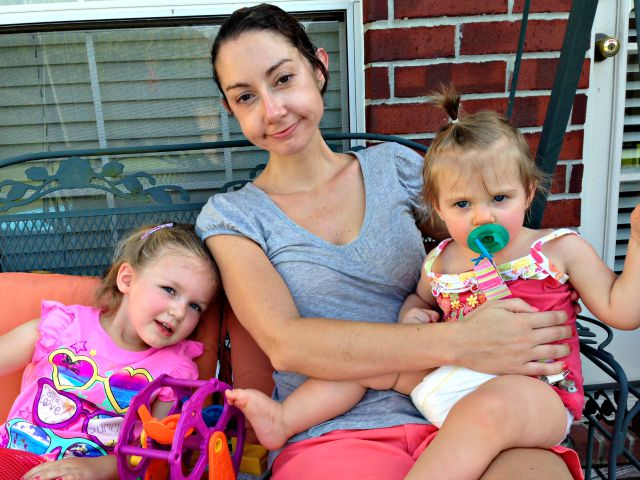 My sister and nieces visited for a week. Fifoo, Debra, and I had a sleepover at my place, and we and our mom took both girls to the Children's Museum and to a friend's pool. Baby E also met my friend Caroline's son, who was born in the same month. (We had previously introduced them over Skype.) Aunthood is the best.
Reading:
Unsurprisingly, my book count goes way up when I stick to fun fiction and memoirs instead of trying to enrich myself with heavy stuff. I figured summer is a good enough excuse to imbibe all the YA I want. My favorite book of July was Erin Bow's The Scorpion Rules.
Music:
From the first listen, I've been obsessed with San Fermin's "Jackrabbit":
Also, Paper Towns is the best soundtrack since Garden State. Yeah, that's a bold statement and I stand behind it.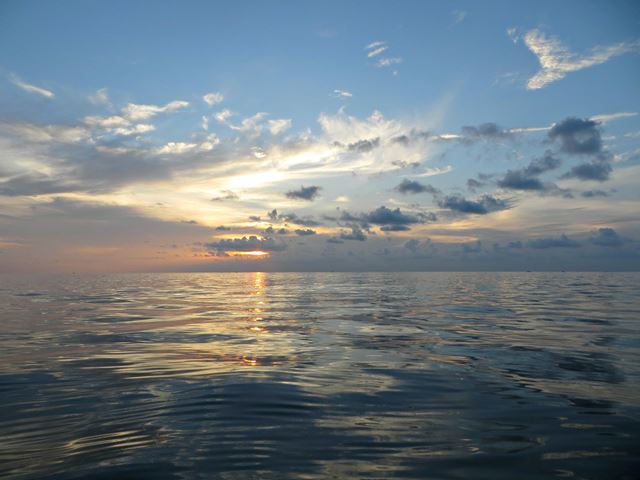 Travel:
I went to Miami and the Keys for my family's annual lobster pilgrimage. More on that later.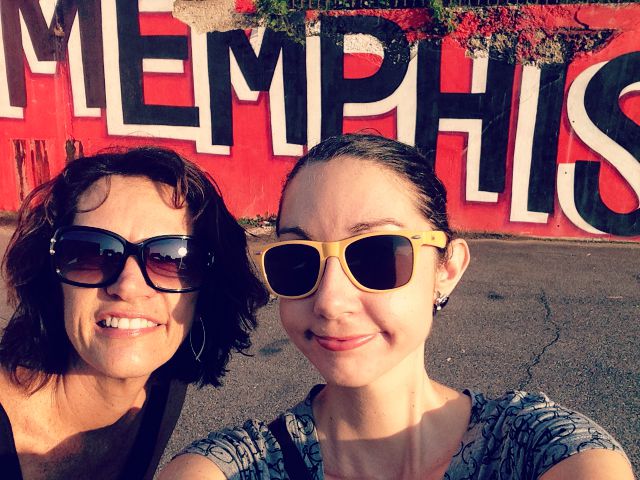 Around Town:
One Sunday afternoon, I locked myself out of my house while hanging up some outdoor lights. My mom came over with the spare key, and we ended up walking to Cooper-Young and watching the US women win the World Cup at Young Avenue Deli with a huge crowd of people. It was exactly the kind of evening I used to imagine when I thought about moving to Midtown. I still feel so lucky every day to live where I do.
Another Sunday, I biked all through and around Overton Park. Sadly, it was my last neighborhood ride for a while – as you know if you follow me on any social media, my bike was stolen off my patio last weekend while I was in Florida. I loved that bike, have made many happy memories with it over the last five years, and was looking forward to many more. Hopefully I'll be able to get a new one before the Midnight Bike Classic at the end of the month, but I'm still grieving my old bike.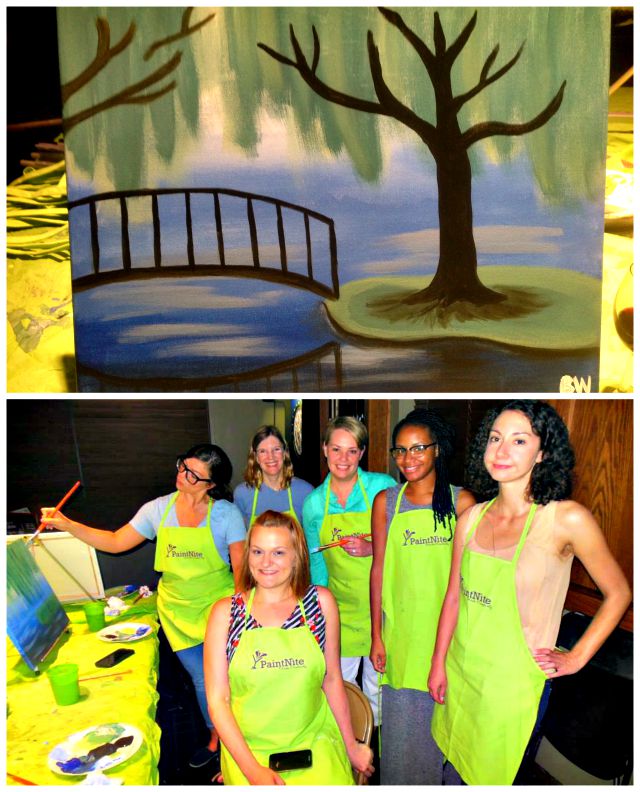 My partners in crime and I attended a Paint Nite at Fox & Hound. I've been to several painting places over the years, but I think this was more relaxing and fun than an actual painting studio!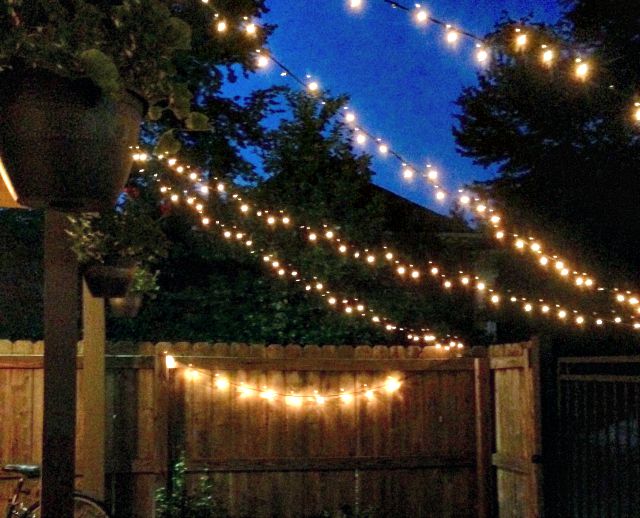 At Home:
On the rare evening the temperature's dipped below 90 degrees, I've enjoyed my new outdoor patio lights. Inside, I had an original print I bought in Wynwood in Miami custom framed at Art Center. It was worth the trouble and expense!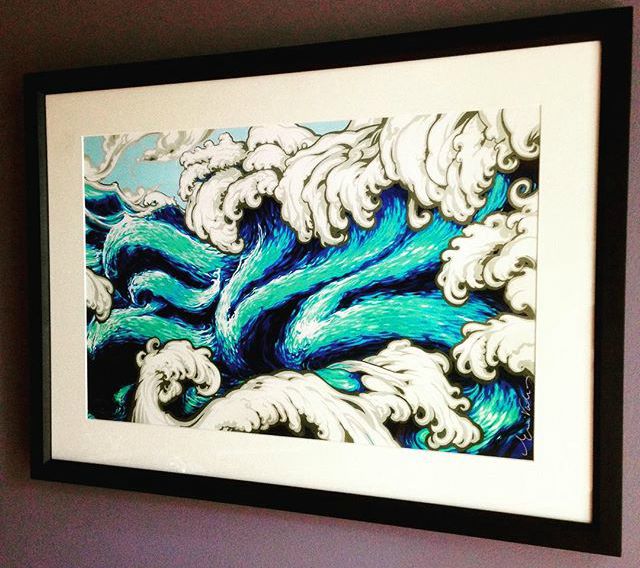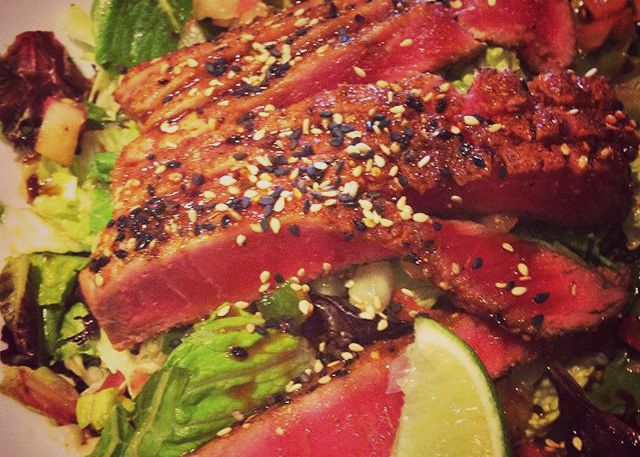 Cooking/Eating:
When it's this hot, the seared ahi tuna salad from Local rocks my world.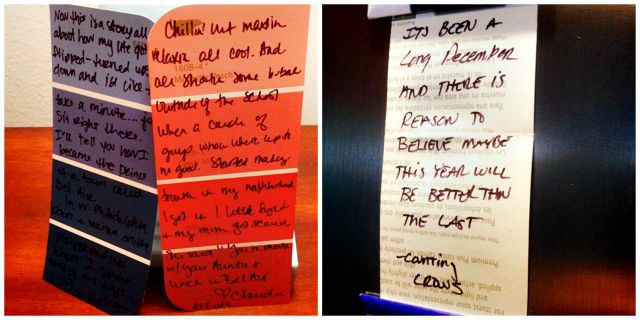 Random Happiness:
At my housewarming party, Alanna had everyone write notes for me on paint chips and hide them around the house. I think I've found most of them. My two favorite notes: meaningful Counting Crows lyrics, and Kelsey and Claudia's two-parter with the theme song to The Fresh Prince of Bel-Air. Because you never need a reason for Will Smith.
Oh and: I BOOKED A TRIP TO ICELAND!!!! Much more to come in time.
Pinterest Quote of the Month: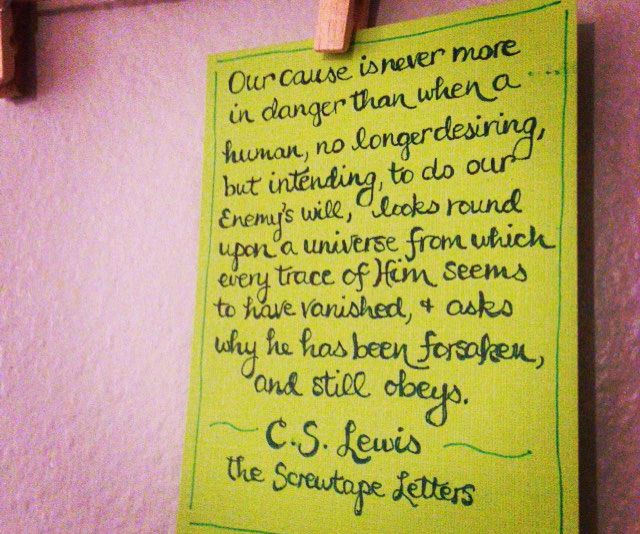 On The Blog:
I posted about my garden and my copycat recipe for Babalu's veggie tacos. Don't give up on me… someday I will write something of substance again. There are several posts bouncing around in my head, but I can never focus and quiet myself long enough to sit down and write them. Is it possible to develop ADD suddenly at almost-36?
Posts I Loved:
♥ Best post I read in July: Hannah Brencher (as usual), Drop The Mic and Go Find Sarah.
♥ The Washington Post launched Solo-ish about a month ago, and I'm loving it! It's a fresh take on all kinds of topics affecting singles.
♥ Ed Cyzewski: If There's a Slippery Slope, Jesus May Be Leading Us Down It
♥ Angie at My So-Called Chaos: My Heart's Too Big For My Own Body
♥ Loved this charming story from Amy Peterson: A Love Note From Juanita's
♥ Mandy Hale aka The Single Woman: Why I'm Still Single: The Ugly Truth. Preach.
♥ Added to my Year of Enough board: Oh Heck Yeah, You ARE Worth a Lot!!!! by Kerry Smith. (PS: Kerry was one of my campus ministers in college and is a wonderful person.)
About Brenda W.
Christian. Memphian. Reader. Writer. True blue Tiger fan. Lover of shoes, the ocean, adventure, and McAlister's iced tea.
View all posts by Brenda W. →
August 4, 2015
Posted in
what i'm into