What I'm Into: September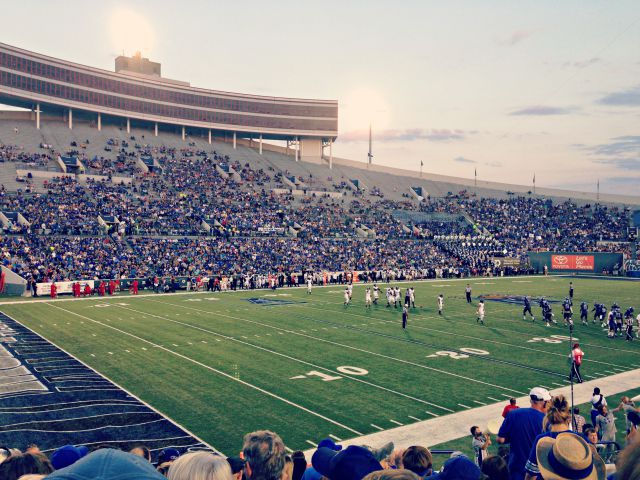 General Highlights:
The two best highlights of September: Tiger football went 4-0 for the first time since 1961, and I got a new cat!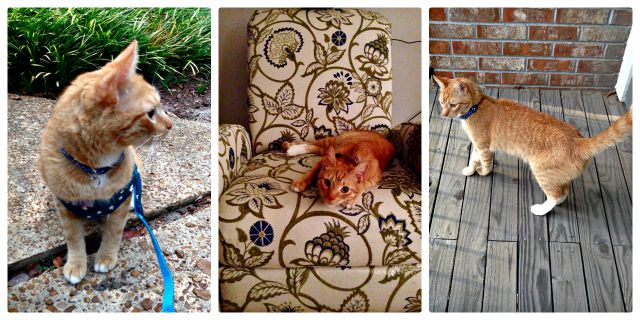 Two weeks in, Rufus is doing great. He's already putting on weight (other cats blocked him from the food in his last home) and seems happy! Since he has such a mellow and curious disposition, I ordered a harness and leash for him so I can take him on walks or to friends' houses. He's having fun exploring the neighborhood and my patio. I thought I was doing fine without a cat, but having Rufus around makes it clear to me that there was a hole in my life. I didn't know I felt wrong until things were right again.
Oh and: I ran five miles for the first time! It was a huge deal for me. I am now feeling good after running four-plus miles, which people tell me is a sign that I've broken through to the next level. I've even gotten endorphins a couple of times. I think I could do a 10K now!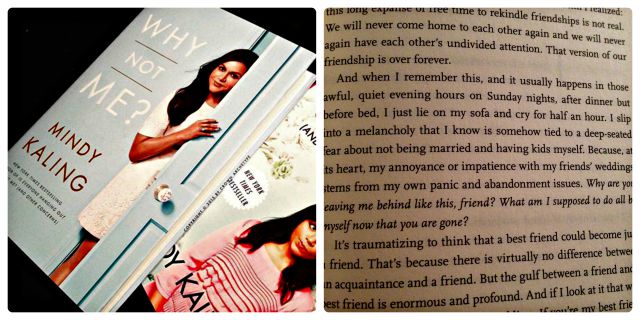 Reading:
I devoured Mindy Kaling's latest, Why Not Me?, over about two days. I think it might be better than her first book, though it's hard to say since I love them both! Mindy and I are the same age, and it comforts me to know she's going through some of the same struggles, even though she's successful and famous. I also scored Sara Bareilles' new memoir on Netgalley, but may not finish it by month end because I can only read it on my computer. Locked e-book formats are so much fun.


Music:
I was at Cooper-Young Fest for the live debut of "Give," my friend Myla Smith's new duet with fellow Memphian Alexis Grace. Check it out on October 9!
Sometimes bands sneak up on me – I'm meh about them at first, but over time I realize I like a lot of their songs. That happened this month with Tame Impala. I also liked the new Ben Folds album, which is a total love letter to band/orchestra nerds, and CHVRCHES' new stuff is my current running soundtrack. (I'm officially a fan, even though V-as-U remains a major pet peeve of mine. Looking at you, BVLGARI.)


Video:
My brother was in a commercial. (Ladies, he's single!)
And here's the Tigers reverse flea flicker heard 'round the world: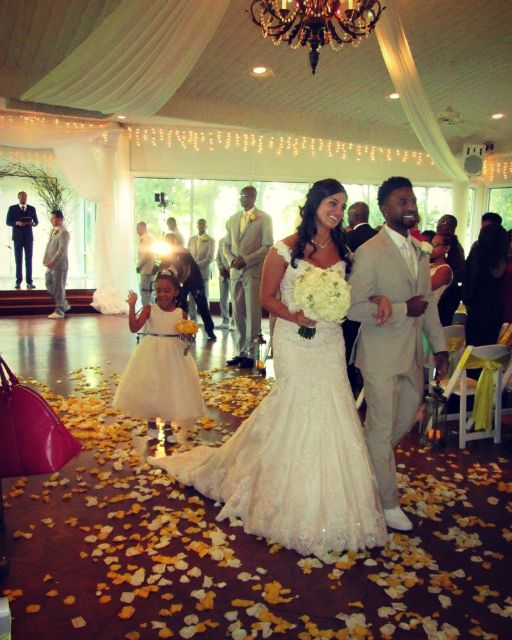 Travel:
My parents, sister, nieces, and I went to Houston for my cousin Shelby's wedding. She was a beautiful bride! We weren't able to do a ton in Houston, but we enjoyed the Downtown Aquarium, and my mom nicely took me to the Rothko Chapel. I've liked Rothko's work since college and had forgotten that his chapel was there. It was a cool experience. Other than that, it was niece time all the time!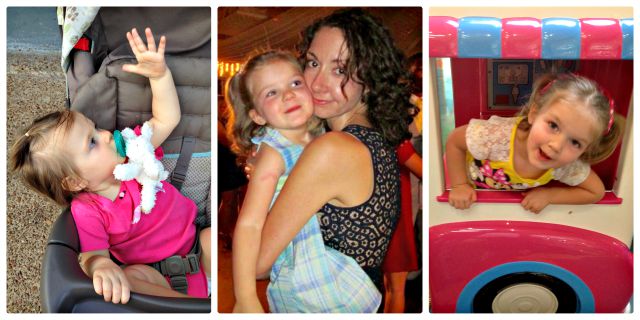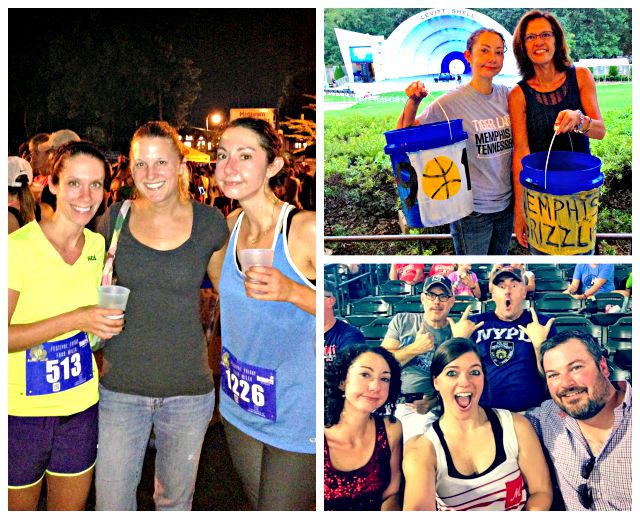 Around Town:
My mom and I celebrated 901 Day on September 1st by painting Grizzlies buckets at the Levitt Shell – they'll be used for charity donations outside the Forum. I went to the last Redbirds game of the season with friends. I thoroughly enjoyed my first Cooper-Young Fest as a near neighbor. Ashley and I ran the 4-Miler on Friday night (my furthest distance race so far!), and I spent all day that Saturday at the fest. I was able to walk over, which still makes me so happy.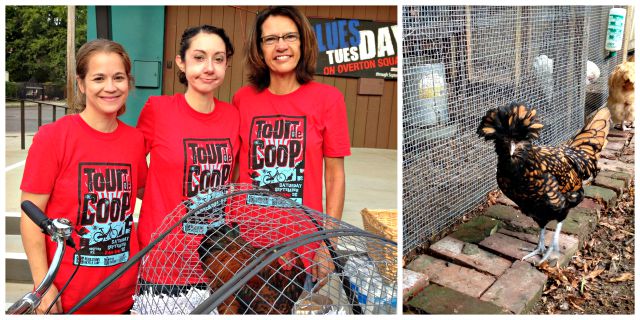 Last weekend, my mom and my friend Kathy and I did the Tour de Coop, a bike tour of Midtown chicken coops and gardens sponsored by Grow Memphis and Revolutions Bicycle Co-Op. It was really cool, and I got plenty of ideas to share with my sister and BIL, who have talked about getting chickens! Yes, urban agriculture is my jam. #WhyImStillSingle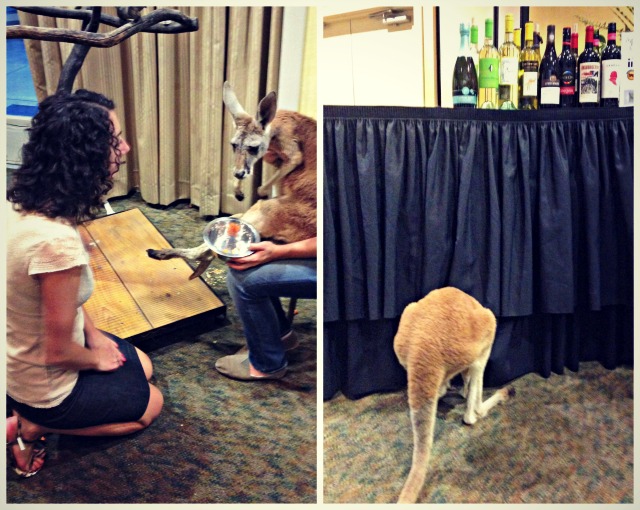 I went to a wine tasting at the Botanic Gardens featuring Australian wines… AND A KANGAROO WAS THERE. I got to pet him and everything. It was magical.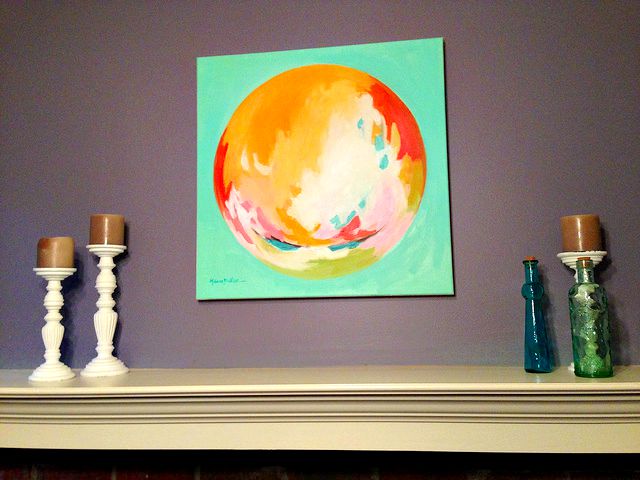 At Home:
When I decided to move to Midtown, I also decided I would have an original painting by my friend Hillary Butler above the mantel in my new home, wherever that turned out to be. Well, I finally brought one home last weekend! It's already a daily joy and reminder that some dreams do come true. ‪(For reference, this is "Yabbadabbadoo" as a circle.)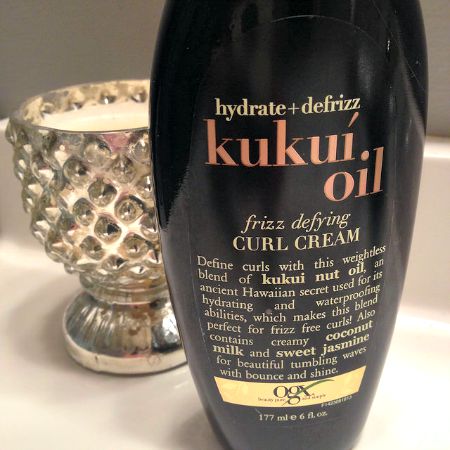 Beauty:
I grabbed this Kukui Oil Curl Cream at CVS, because I can't resist trying new OGX products OR anything with "frizz defying" in the name. I've only been using it for about a week, but I'm a fan! It might be more economical long-term than the shea butter cream I've been using… you don't need a lot.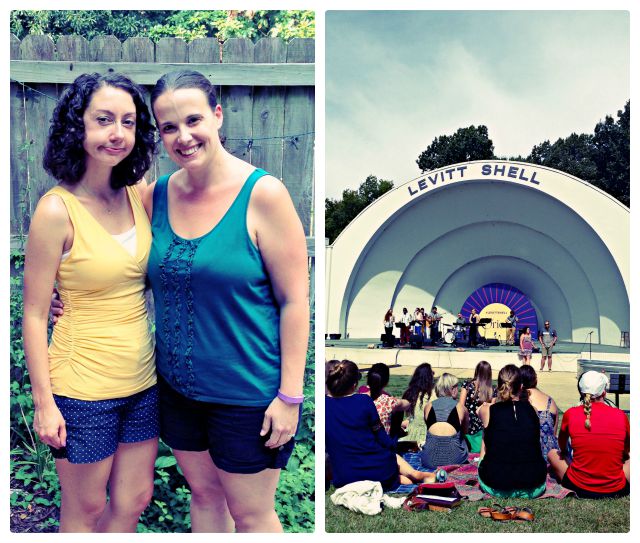 Random Happiness:
I got to see Emily (one of my BFFs from college) over Labor Day weekend! This fall, she and I and our former roommate Kathy have been friends for half our lives, so this was going to be a triple Half Our Lives Celebration, but some of Kathy's kids got sick that day and she couldn't be there. Still, I had fun with Em and Daniel and two of their kids.
Speaking of anniversaries, my church had its fifth-anniversary celebration service at the Shell. I couldn't attend last year because I was in Hawaii, so I was really excited to go. It was wonderful and inspiring. This church is one of the best things that's happened to me in a long time.


Pinterest Quote of the Month: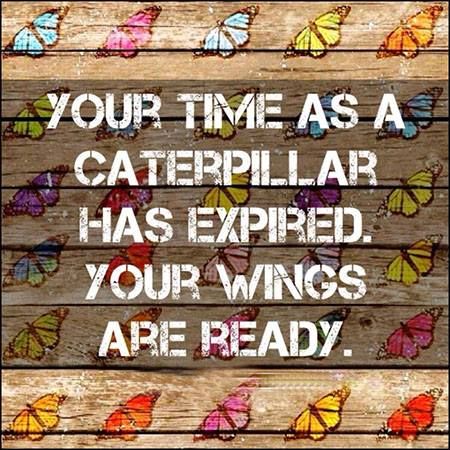 Posts I Loved:
♥ Everything at The Mudroom this month. Seriously, these writers are collectively killing it!
♥ Lisa Gungor at Storyline: Why Changing What You Believe Is Actually A Sign of Strength
♥ My supportive mom sent me this encouraging piece on aunthood and Kim Cattrall: "I am not a biological parent, but I am a parent."
♥ Jen Clarke in the Flyer: My Choice for Memphis Mayor
♥ Kelle Hampton: Fill the Bookends with Beauty and Carry a Big Sword
♥ Addie Zierman: When Your Faith Is Not a Christian Romance Novel


About Brenda W.
Christian. Memphian. Reader. Writer. True blue Tiger fan. Lover of shoes, the ocean, adventure, and McAlister's iced tea.
View all posts by Brenda W. →
September 30, 2015
Posted in
what i'm into