Star Wars First Birthday Party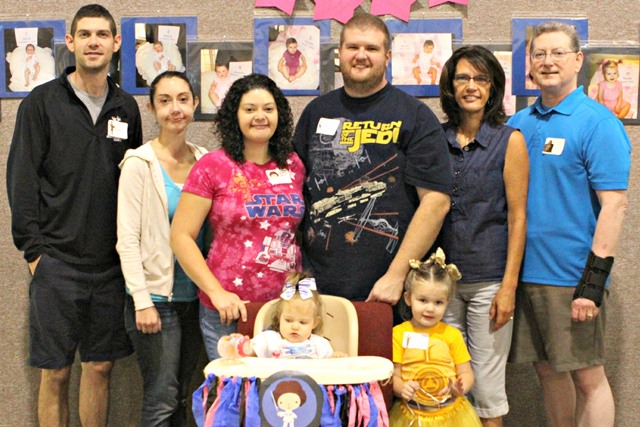 When my older niece turned one, my sister Debra threw her an adorable Little Miss Sunshine birthday party. She told me they probably wouldn't have another big-deal birthday until Fifoo turned five. Well, I'm glad that approach went out the window immediately, because it would have been a waste of Debra's party- and costume-planning talents. After Elmo and Minnie Mouse parties, family Care Bear Halloween costumes involving adult onesies, and a slew of other dress-up events, this month she outdid herself with a Star Wars first birthday party for my younger niece, E!
The Star Wars theme was my BIL Lance's idea. Debra was resistant at first, but then he suggested Lord of the Rings instead, and Star Wars looked much more reasonable. (Well played, Lance.) Personally, I think it was the coolest first birthday party ever.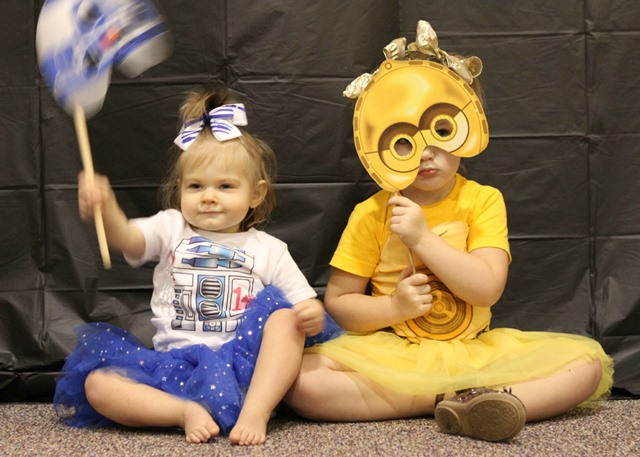 The girls were dressed as R2D2 and C3P0 (or, as she calls him, "Three-PEE-o"). E's shirt is from here, and Fifoo's was an iron-on to a gold tee. Tutus by Amazon. They'll repeat the costumes for Halloween, because why not when they're this cute?
Not pictured: everyone had a name tag with their Star Wars name according to this formula.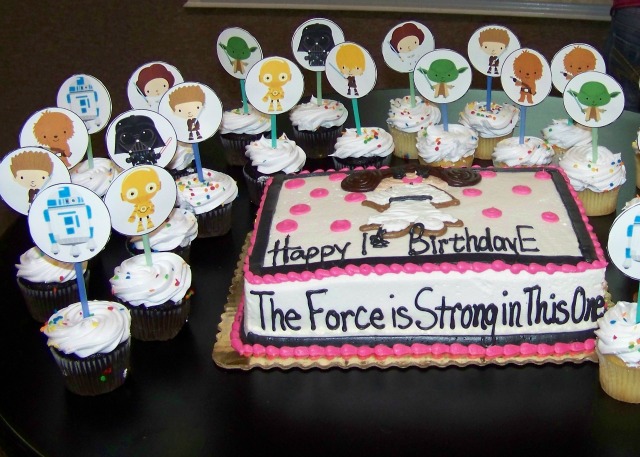 Debra saw this cake design on Pinterest and had it done by a friend who works in the Publix bakery. I LOVE IT. The cupcake toppers are Etsy printables.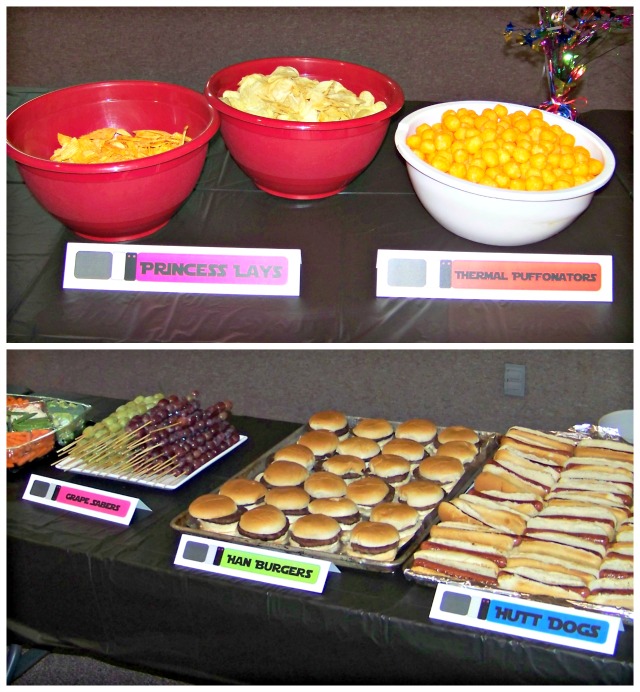 Simple food with creative labels!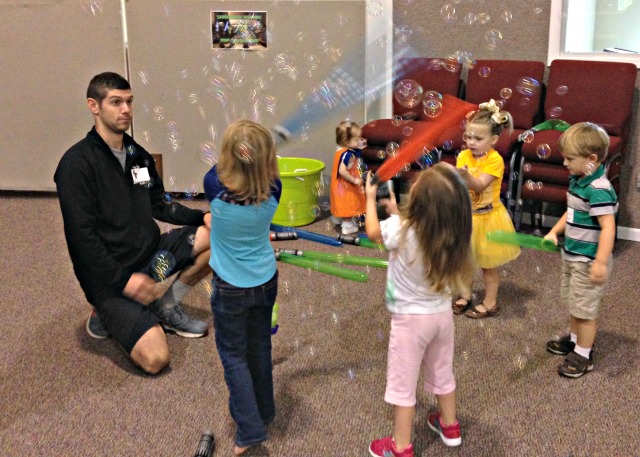 The kids loved popping bubbles with their light sabers. They also threw bean bags at the Death Star and dug Star Wars figurines out from buckets of (uncooked) beans and rice. Debra was planning to make the light sabers from pool noodles, but found these inflatable ones at the dollar store. (My brother's face here is priceless.)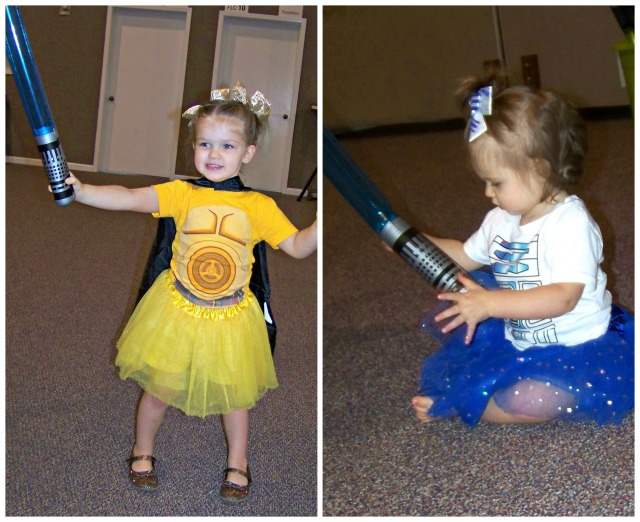 Like all good nerd children, Fifoo has a "real" light saber at home that lights up and makes noise. All weekend at their house, she took me on monster hunts with her real saber and my inflatable one from the party. I love that her instinct when pretending there's a monster is not to hide from it, but to go and fight it. PS: Shades of young Boba Fett on the right.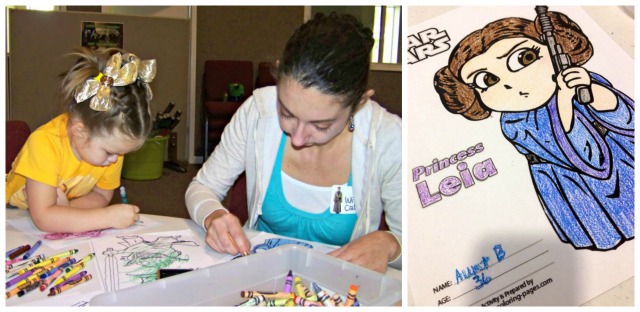 You're never too old for coloring. And Tiger Blue is totally the unofficial color of the Rebel Forces.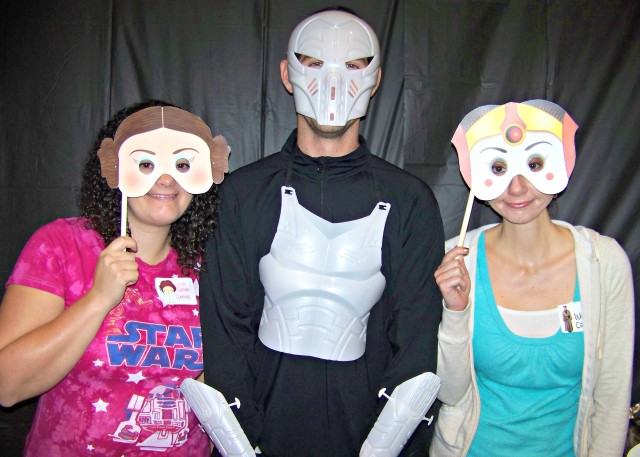 Everyone loved the photo booth with a huge selection of masks.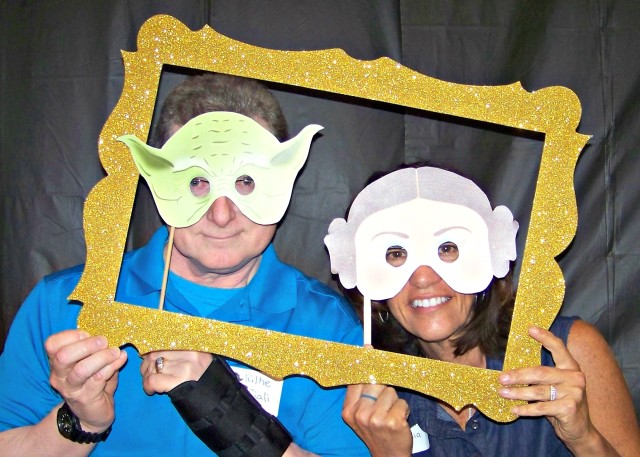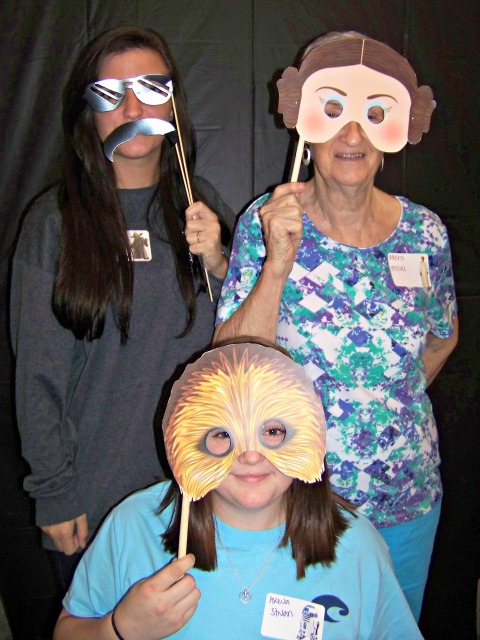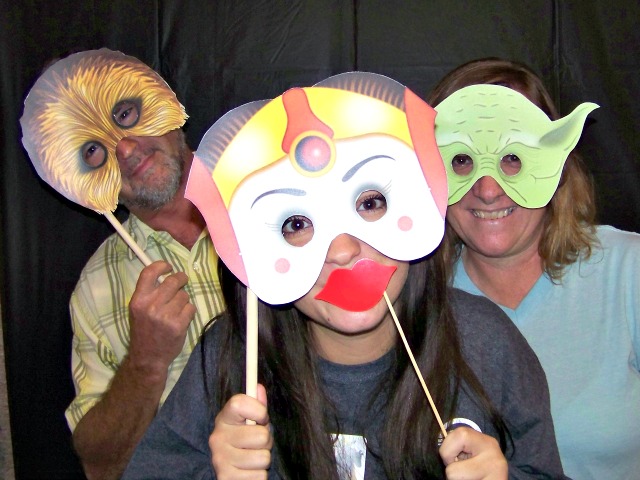 I think Debra ought to start a small party-planning business. The Force is clearly with her.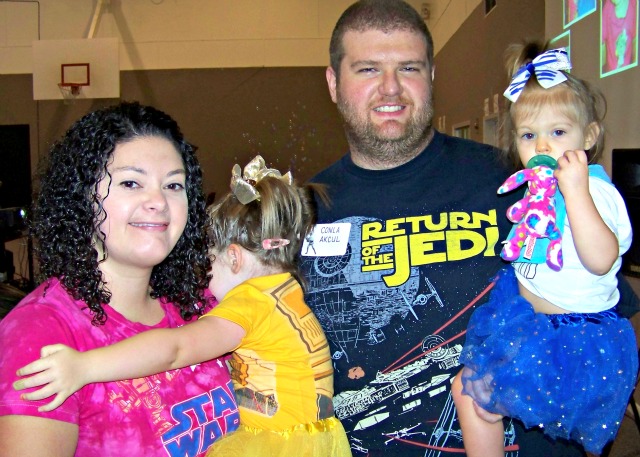 About Brenda W.
Christian. Memphian. Reader. Writer. True blue Tiger fan. Lover of shoes, the ocean, adventure, and McAlister's iced tea.
View all posts by Brenda W. →
October 14, 2015
Posted in
aunthood
,
celebrate
,
family