What I'm Into: February 2016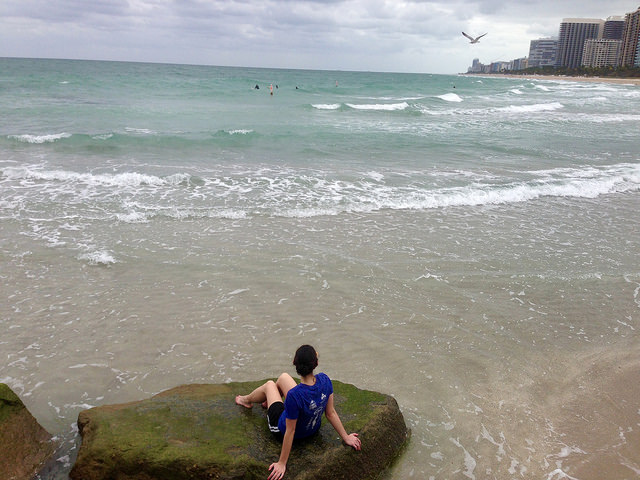 General Highlights:
I've suddenly realized it is now light before and after I go to work. The worst is over, guys. We made it! While I've had plenty of good times in February, I've been working extremely hard at work and am just trying to survive each day, and most of my nights and weekends are booked in advance. I've had very little time or energy for writing, reflecting, reading actual books somewhere other than an airplane, binge-watching Fuller House, or just sitting and being. I feel frayed. But here's a rundown of all those things I've been doing!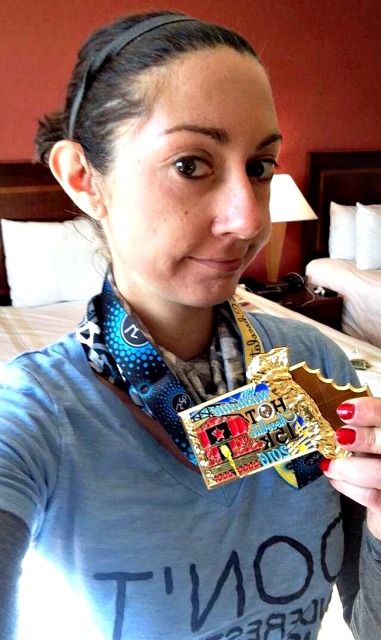 On February 13, I ran the Hot Chocolate 15K in Nashville!  It was 19 degrees at the starting line, and I was legitimately concerned about frostbite in my toes until well into mile 2. But aside from being so cold, I felt really good and strong, and at no time doubted that I could do it. My sister and brother were waiting at the finish line, along with Kelsey, who ran the 5K portion with me. I'm glad I did this race, but I don't think I'd do it again. It was just too cold. Since the run went well, I went ahead and registered for my first half-marathon in May! WHO EVEN AM I.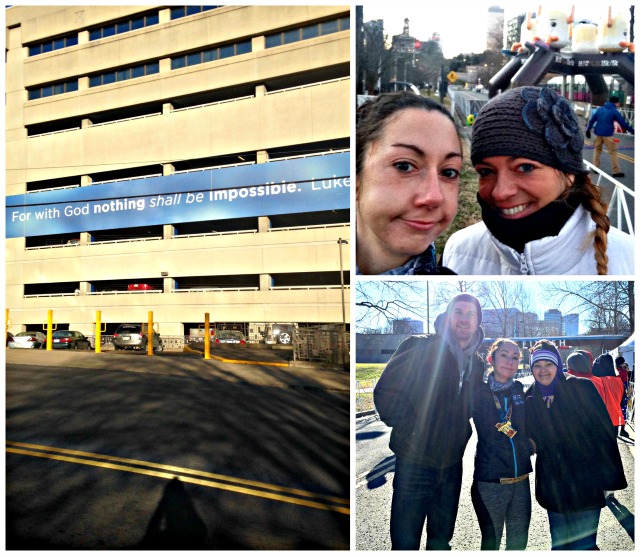 This month I committed to raise $500 for Operation Broken Silence toward their upcoming documentary about the crisis in Sudan. My friend Katie from church will be traveling to Sudan as part of the filmmaking team. To learn more about the project, and the situation in Sudan, and/or make a donation (every little bit helps!), you can visit my fundraising page.

Reading:
I'll eventually get around to real reviews, but here are the five books I read in February, most of them on a plane as aforementioned. They were all pretty great. (Luckiest Girl Alive was my least favorite, but also the one I'd most like to discuss with someone.)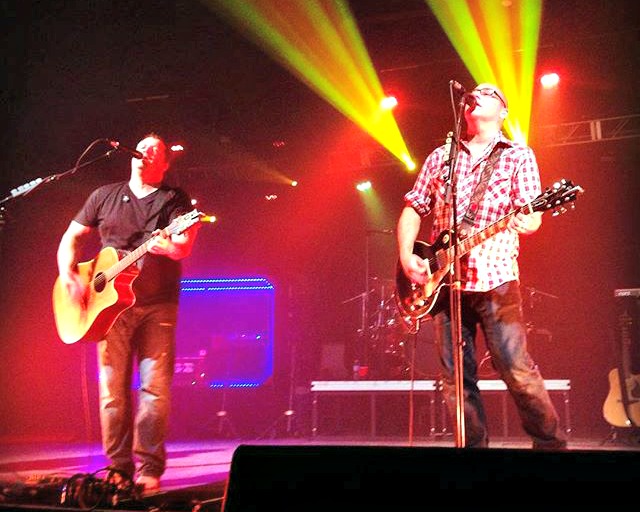 Music:
I was in the front row for Sister Hazel at Minglewood Hall on Friday! I'm not a superfan, but I enjoyed the show and was impressed with their new stuff. I also liked the opening act, the Christian Lopez Band.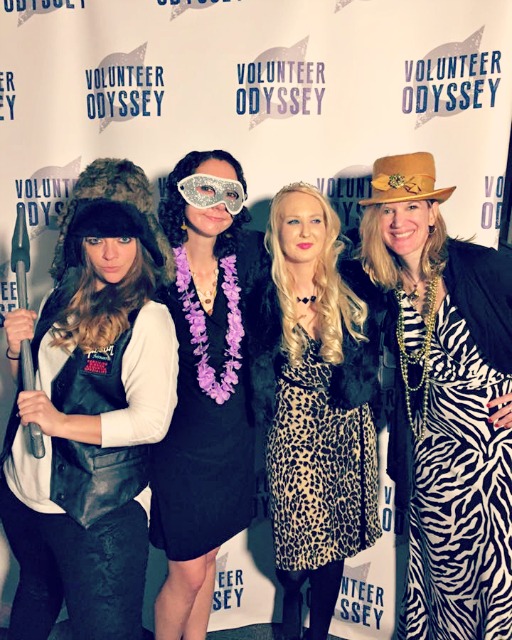 Around Town:
This weekend I attended Volunteer Odyssey, a fun charity event with lots of creative cocktails to try. I went with my usual group and then ran into half of Memphis Twitter and other local friends at the event. It was a great night (and also gave me a chance to pull my thrifted Norma Kamali dress out of the back of the closet)!
My friend Chasity and I went to Friends trivia (we'd both played before), where we tied for third place despite our collective encyclopedia-level Friends knowledge. Trivia is getting fierce around here.
My church held an Ash Wednesday service in partnership with a few other small churches. It was my second year to attend. I never received ashes growing up, and I find it really meaningful.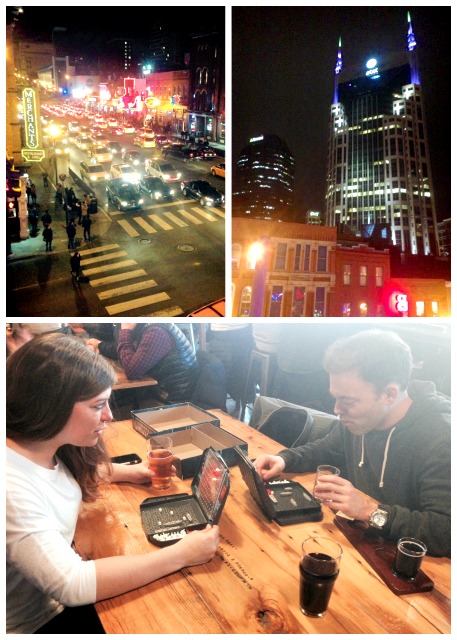 Travel:
When I decided to do the 15K in Nashville, it was largely because Kelsey and Wes and I already had plans to go there that weekend. We checked out some craft breweries, had lunch with my BFF from college and her husband, went to an Unknown Mortal Orchestra show, and hit up a couple of honky-tonks. It was a good time. On Sunday, I went to church and lunch with my family, all of whom were also in Nashville for the weekend (did I mention my sister and her family have moved back? :)). Fifoo was my Valentine.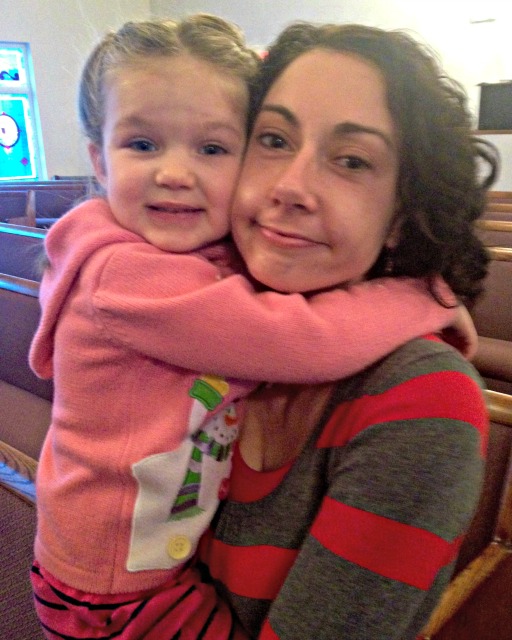 The following weekend, I went to Miami for my distant cousin Tim's wedding. He and Karey have been together for many years, and we were all happy to officially accept her into the family! It was the best wedding I've been to in a while. I also got to hang out with my mom, grandfather, and multiple cousins, and enjoy a good amount of beach time. I really needed it and was not ready to come home.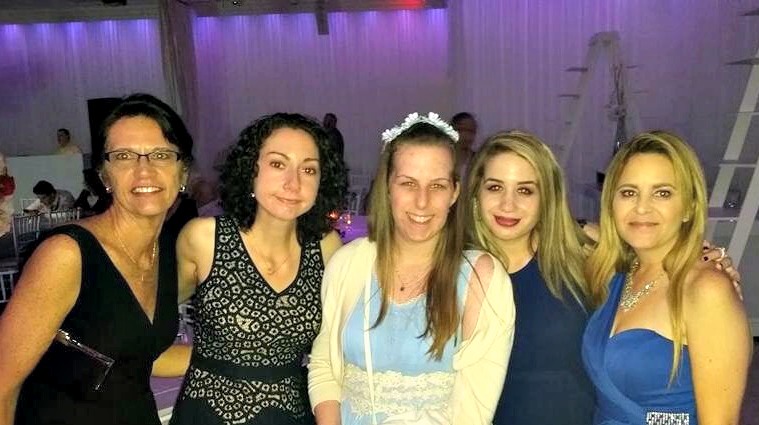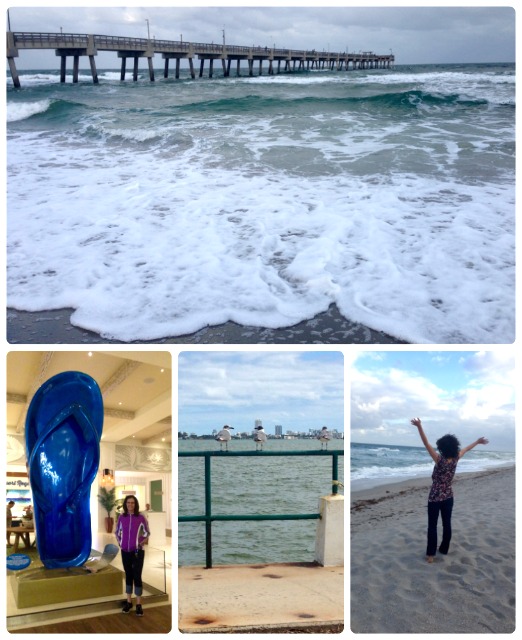 Also, I registered for TSA Precheck. Over five years, I think it'll be some of the best money I've ever spent!
Cooking/Eating:
I finally tried the beer sampler at Boscos on President's Day. It was not for the faint of heart, but now I know what I like there (plus, I had help). Also, one night at Bangkok Alley, I got my sushi tempura-fried at the bartender's suggestion. 5/5, would eat again.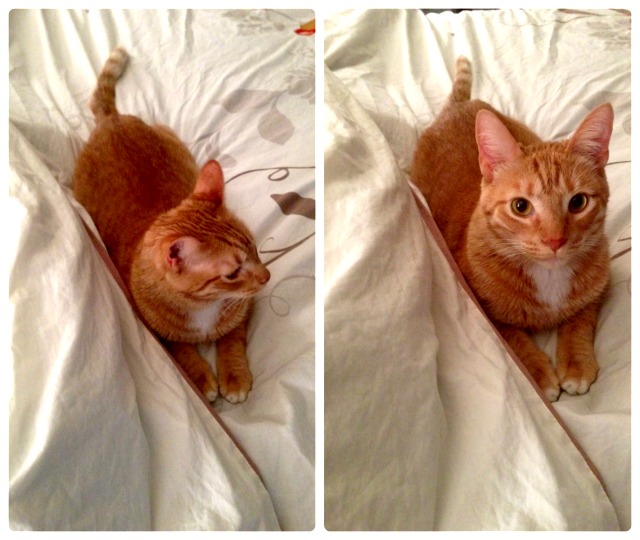 Random Happiness:
My cat is still the best.
My yoga class is becoming a group event. It's fun to bring friends to the class I've gone to for eight years.
Pinterest Quote of the Month: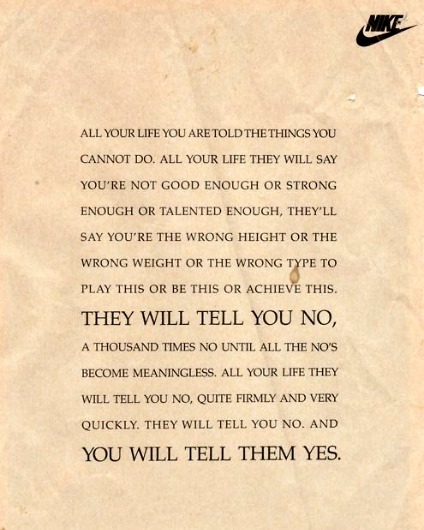 On The Blog:
I hit a new low and posted here zero times in February (see above re: stress and burnout), but I did write a guest post, Tickets to the Game, for Kelsey Munger's self-care series. Big thanks to Kelsey for inviting me to participate alongside heavy hitters like Abby Norman and Cara Strickland – insert Wayne & Garth "I'm not worthy" gif here.
Posts I Loved:
I put together this list last week and untagged the posts in Feedly, and unfortunately the list has mysteriously disappeared. So this section is taking a hiatus this month. Sorry!
About Brenda W.
Christian. Memphian. Reader. Writer. True blue Tiger fan. Lover of shoes, the ocean, adventure, and McAlister's iced tea.
View all posts by Brenda W. →
February 29, 2016
Posted in
what i'm into