What I'm Into: March 2016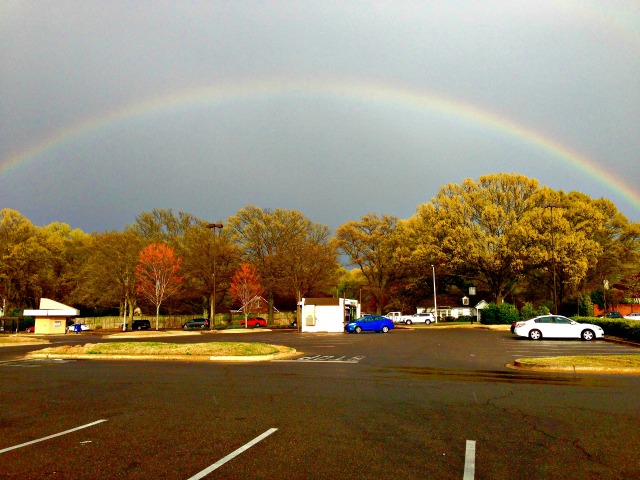 General Highlights:
Spring is here! The world is green again!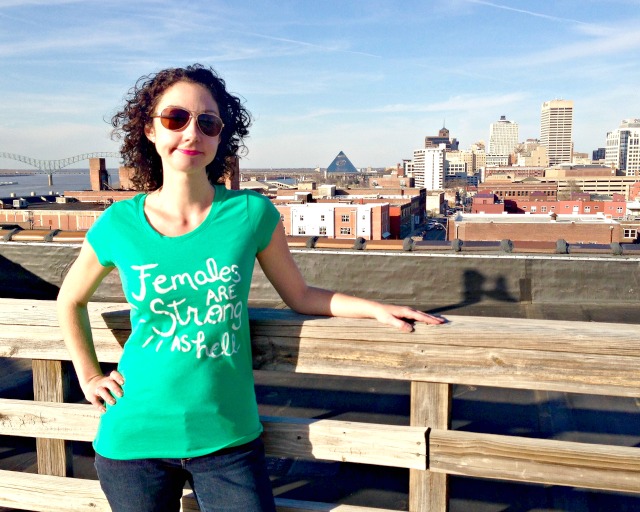 I painted a Kimmy Schmidt-inspired shirt for International Women's Day (March 8) and loved the result! Since it's green, I also wore it to a St. Patrick's Day pub run with Breakaway. (On a related note, I bought new shoes that will carry me through my half-marathon, so it's time to get serious about training.)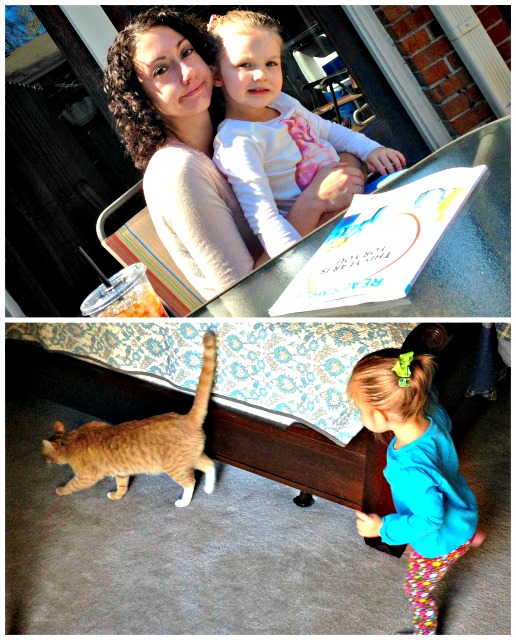 My sister and nieces came to town during their spring break! Debra and Baby E were only here for a couple of days, so I took a day off at the last minute. We went to the Children's Museum, had lunch, and hung out at my house (both girls love Rufus, or as Fifoo calls him, Fruit Salad). Aunthood is the best.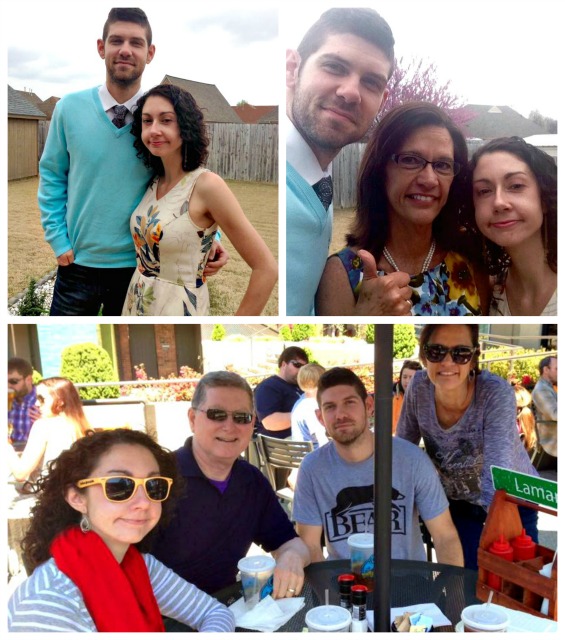 My brother visited for Easter weekend. We made our usual Belly Acres run as a family on Saturday. Easter dinner was elk and lobster courtesy of him and Pops. On Sunday, my mom and I went to see My Big Fat Greek Wedding 2, which I enjoyed way more than I expected. It's actually a great look at how real love – romantic and familial – changes throughout life.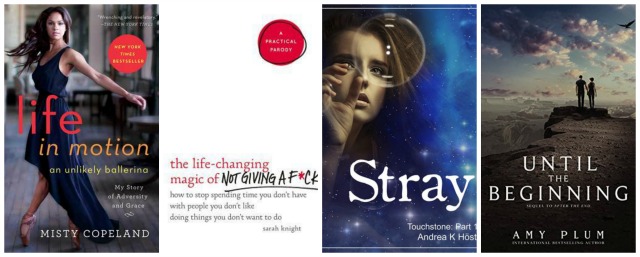 Reading:
I loved Andrea K. Host's indie novel And All the Stars a few years ago, so I finally picked up Stray, her first installment of a trilogy (also involving aliens). Stray has one of the slowest plot builds I have ever experienced, yet I couldn't put it down. I'm only holding off on book two because I can't spare that kind of time again so soon. I also finished Amy Plum's End/Beginning duology, which is a fresh, interesting application of a lot of the usual fantasyish YA tropes.
Invention of the Year: This month I discovered Library Extension, which instantly tells you whether your library has any book you're looking at on Amazon, Goodreads, etc. My system for marking to-reads is now obsolete and I couldn't be gladder about it.
Watching:
I'm about halfway through Fuller House and enjoying it for what it is! Having read UnSweetined (not ashamed), I like that they pulled some of Stephanie's evolution from Jodie Sweetin's own life. She's definitely my favorite character this go-round.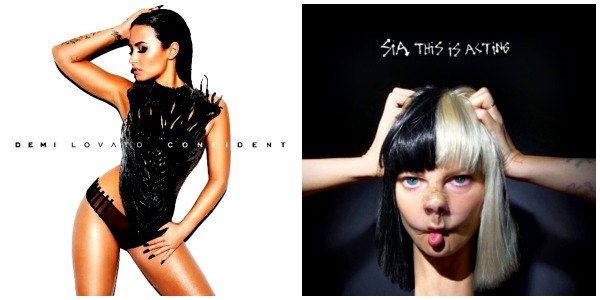 Music:
I'm surprised to be saying this, but Demi Lovato is killing it. I finally broke down and bought Confident this month, along with Sia's This Is Acting. "Cheap Thrills" is my jam (and Sia is my Lady Gaga). I'm also obsessed with the Acoustic Covers playlist on Spotify.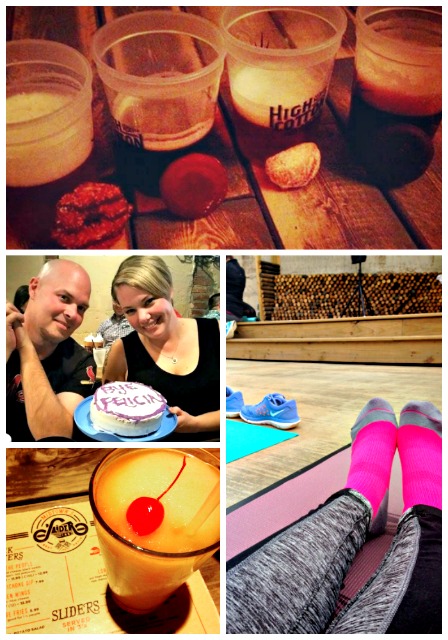 Around Town:
I went to Cookies on Tap, where Girl Scout cookies were expertly paired with High Cotton's in-house brews. Meanwhile, Wiseacre put on a running and yoga event named after my favorite beer, Gotta Get Up to Get Down. I'm glad I went, but would have enjoyed it more if the wind chill hadn't been in the 40s.
One weekend I went to Slider Inn twice in 24 hours. It really is one of my favorite places in Memphis – I was actually still excited to go the second time!
My friend Christina and her husband just moved to South Florida. We all went out on the town last weekend and surprised them with a Funfetti goodbye cake. I'm going to miss her a lot, but at least she moved to a place I already visit regularly!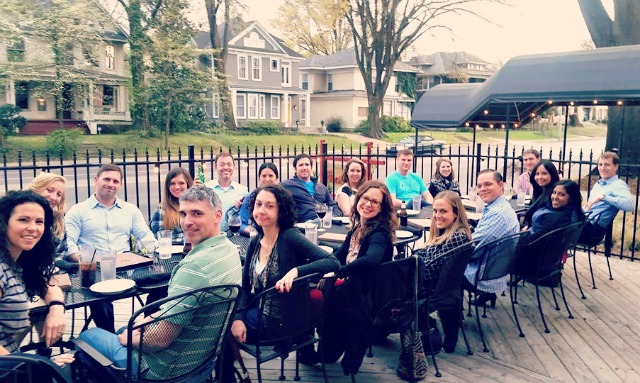 I organized Supper Club this month at Bhan Thai. It was a beautiful night to be on a Midtown patio, the food was delicious, and everyone had a great time. Yay!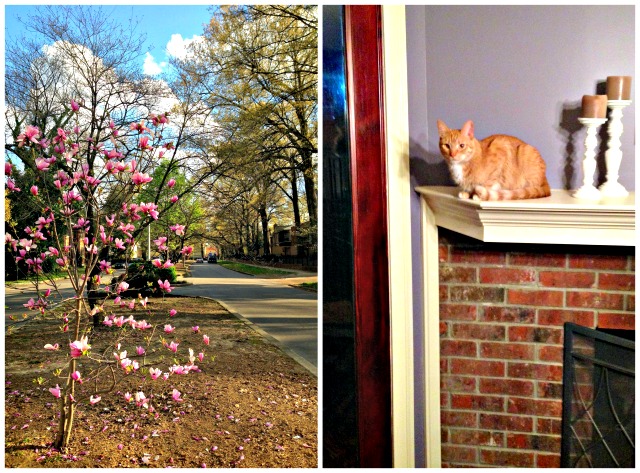 At Home:
Here's your glimpse of spring in Central Gardens and your monthly Rufus. This spot on the mantel is his new hangout. I guess he can see a lot of birds up there.
My Dyson Animal vacuum isn't doing the job on my hardwood floors, so I impulse-bought a Bissell Power Edge for a fraction of the Dyson's price, and so far I'm thrilled with it! For the first time, I can walk barefoot through the downstairs without stepping on any cat litter or tracked-in crud.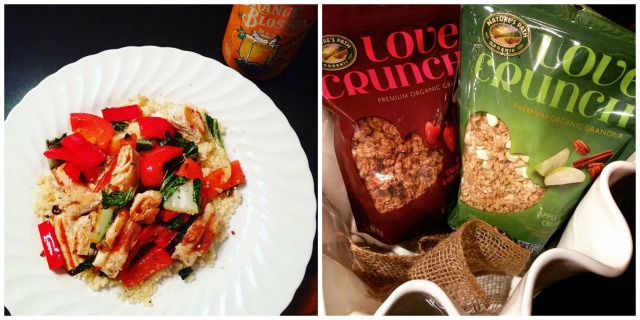 Cooking/Eating:
I've been craving red bell peppers constantly. ??? At least it's a craving that leads to a lot of healthy meals!
Kelsey told me about Love Crunch granola. I got addicted and can't go back to the cheaper stuff.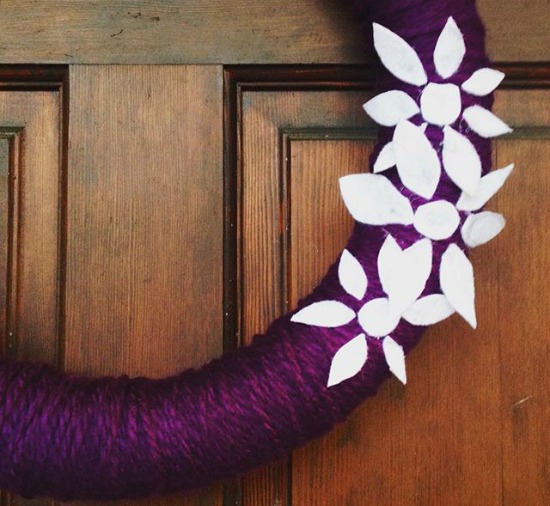 Making:
I wanted a spring wreath, but wasn't feeling pastels or fake foliage. This design (seen on Pinterest, of course) spoke to me and was also Lent-appropriate! It took less than half an hour to make.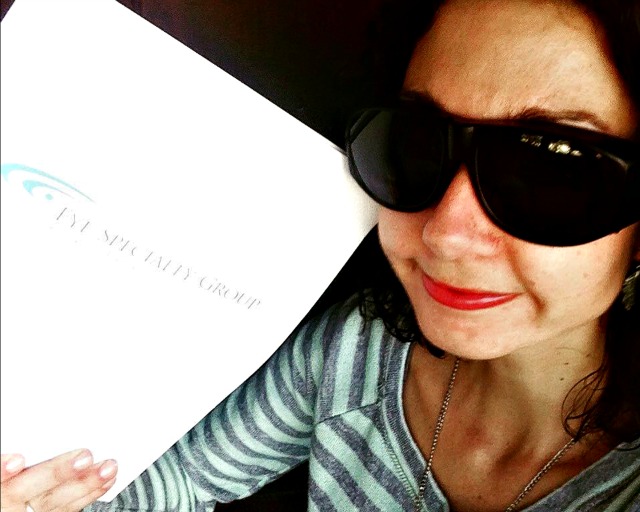 Random Happiness:
In March I made a decision I never thought I would make: I'm getting PRK! Due to a problem with my eye a few years ago, I am permanently banned from all-the-time contacts wear. This becomes problematic when you're thisclose to legally blind and have to remove your glasses to do your makeup, shower, etc. I decided I was finally willing to consider a scary but routine eye surgery rather than grope blindly for Q-tips for the rest of my life. After a lot of research and an intense four-hour consult last Friday, I am on the books to get new corneas in June. I'm sure I'll be blogging about my experience. Stay tuned!
My March Madness bracket is 3/4 busted, but I'm still in the top 10 of my work bracket pool and second place in my bracket pool with Emily. Not bad considering I hardly knew anything about any of the teams this year!
Pinterest Quote of the Month: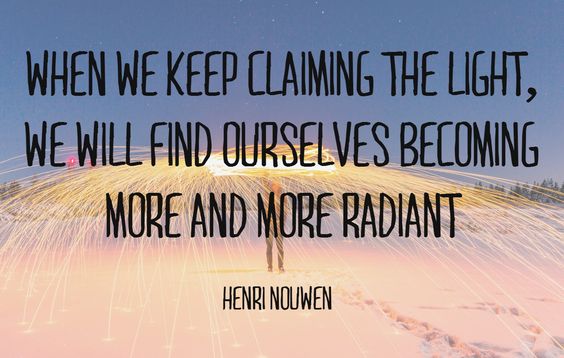 On The Blog:
I haven't written here (or anywhere) since February's What I'm Into. I know. It's not okay. However, I'll be at the Festival of Faith and Writing next month and would love to meet blogger friends. Hit me up if you're going!
Posts I Loved:
♥ Abby Norman at The Mudroom: God Isn't Asking You to Bleed Out
♥ Ruth Ogles Johnson in the Memphis Flyer: Just Say "No More" to the War on Drugs 
♥ Peggy Kelley: Peace Like a Metaphor
♥ "The roads of this world are paved with the broken hearts of triers everywhere." Ivan Strong Moore: Moses in Zootopia
♥ Coffee Snob: My Faith in the Dark 
♥ Angie at My So-Called Chaos: Making Your Own Closure When There Isn't Any to Be Found
♥ Unexpectedly encouraging: Life of Bon: 13 Things That May Not Be True About Having Children 
About Brenda W.
Christian. Memphian. Reader. Writer. True blue Tiger fan. Lover of shoes, the ocean, adventure, and McAlister's iced tea.
View all posts by Brenda W. →
March 31, 2016
Posted in
what i'm into