What I'm Into: July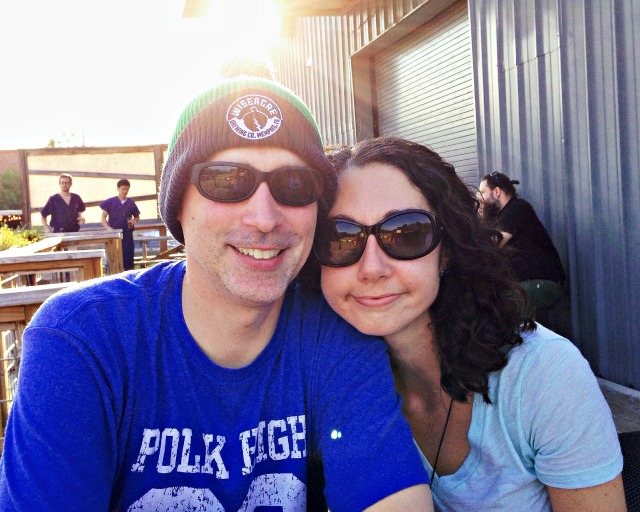 General Highlights:
July 2016: 95 degrees outside, 65 degrees inside. Daily thunderstorms, political conventions, unrest all over the world, and Pokemon everywhere you look.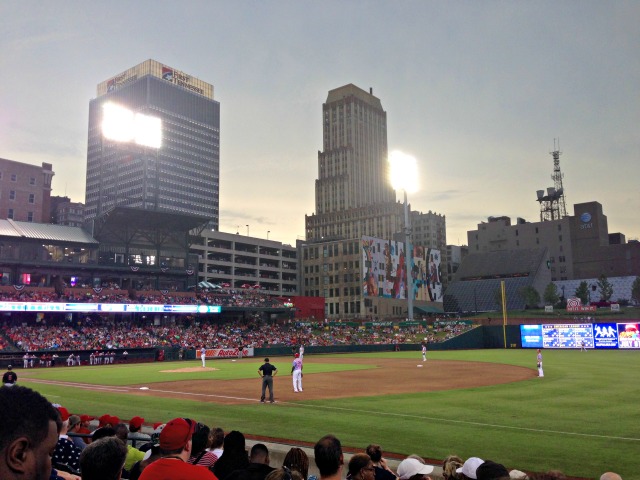 The Fourth of July is my favorite holiday. I used to throw a big party every year, but these days I'd rather just enjoy it without the work and stress. Matt and I went to a party at Wes's apartment and then a bunch of us went to the Redbirds game. Instead of my usual flag cake, I branched out into a no-bake cheesecake (I say it counts as flag-ish since it had artfully arranged berries on top).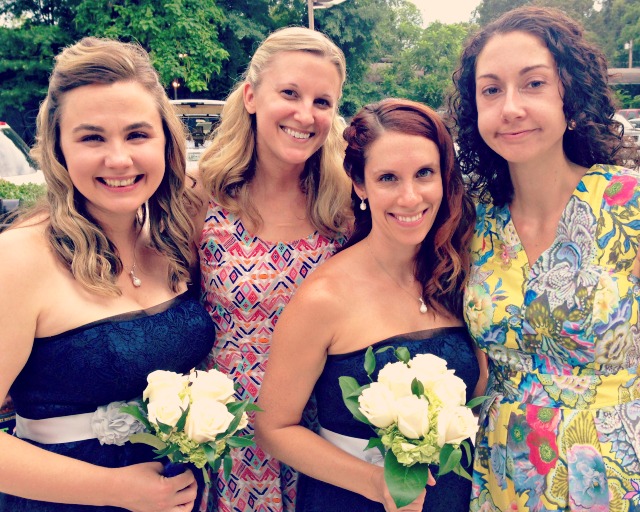 My friends Carol and Taylor got married. It was a good time with the whole friend group!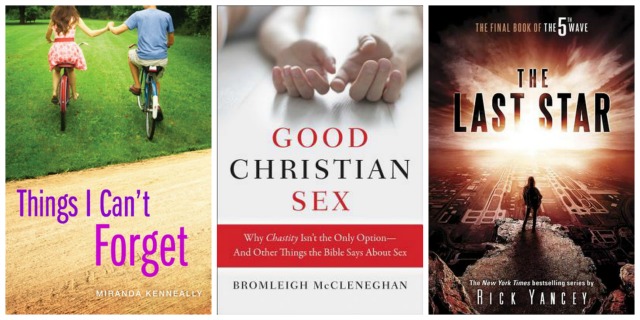 Reading:
After hearing lots of advance praise around the blogosphere, I pre-ordered Bromleigh McClenaghan's Good Christian Sex and found it encouraging and refreshing. Christian culture desperately needs a more nuanced, realistic discussion about this topic, and I'm thankful to Bromleigh for starting it.
I also read another installment of Miranda Kenneally's Hundred Oaks series, and made a special library run for the final 5th Wave book, The Last Star.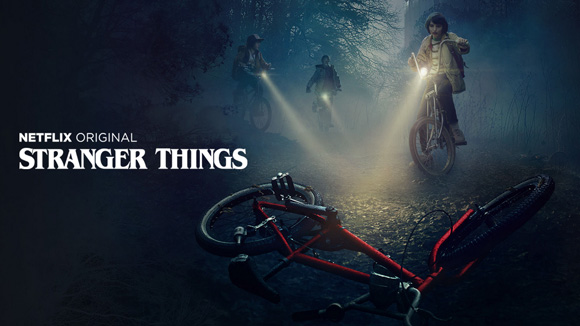 Watching:
Stranger Things on Netflix hooked me right from the trailer. I'm not much of a binge-watcher, but at only eight episodes, this show is a reasonable time commitment and very enjoyable. It's like if Stephen King wrote Super 8.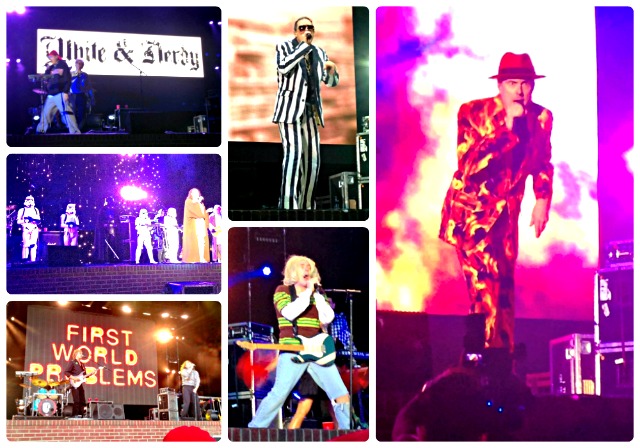 Music:
My mom and I spontaneously decided to see Weird Al Yankovic on his Mandatory Fun Tour! I've loved Weird Al since I was a kid, but had never been to one of his shows. He played for over two hours and changed costumes so many times I lost count. The expected Kurt Cobain impression and Star Wars finale were great, but my favorite part was during "Wanna B Ur Lovr" when he came out into the audience in a flame-printed suit and hit on a bunch of ladies. HILARIOUS.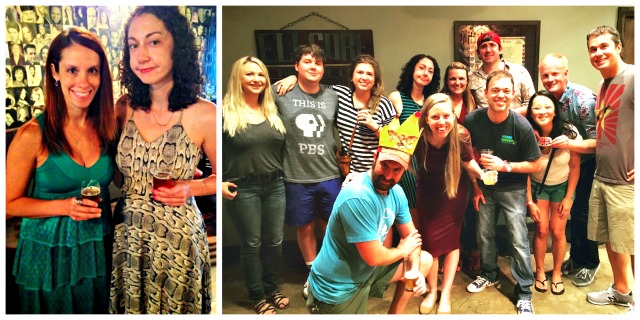 Around Town:
A few months ago I raised some money for Operation Broken Silence, a local organization of filmmakers raising awareness about the war in Sudan. Last weekend was their annual fundraiser, Good People Good Beer. Ashley went with me and we had a great time!
I also went to a beer class at Wiseacre, focusing on their newest beer, Lord Skylark. It's a pale ale with Earl Grey tea and I liked it a lot!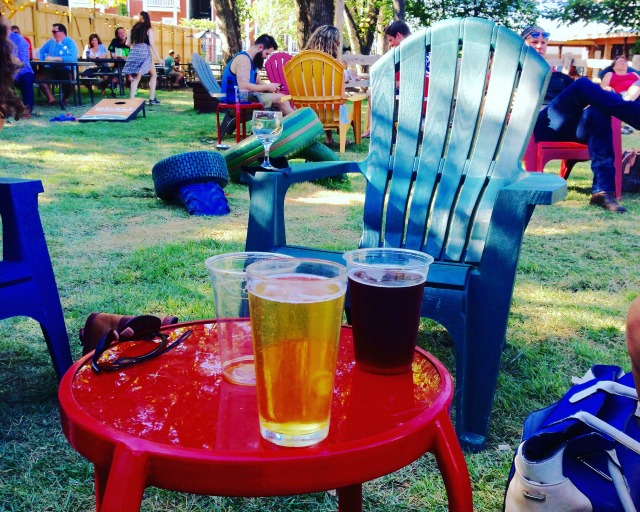 I've been spending a lot of time at Loflin Yard, which is basically a big backyard downtown with live music, hula hoops for anyone's use, and amazing food and drinks. It's especially great on a Sunday evening. Once I rode my bike there!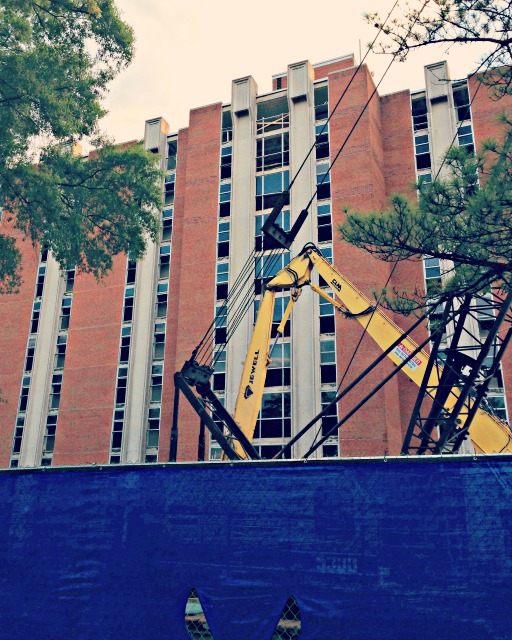 The college dorm I lived in for three happy years is being torn down. I went over to pay my last respects, assuming they were going to implode it. Apparently it's too close to other buildings for a safe implosion, so they're taking it down very slowly with one wrecking ball. It's a terrible slow death for my former home. I only hope they're saving some bricks for alumni!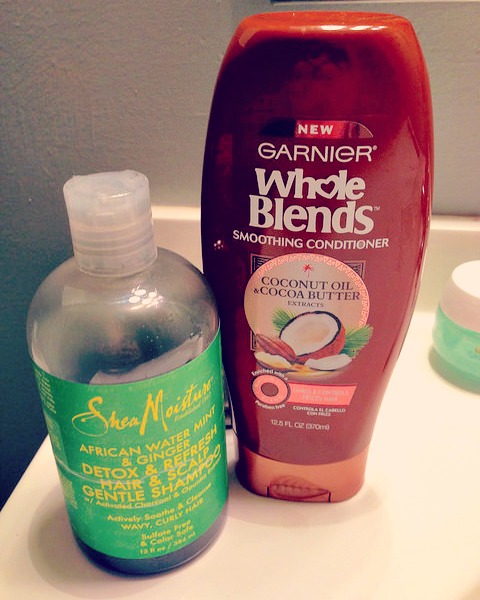 Beauty:
I've been loving this Shea Moisture water mint shampoo for a while now. It feels especially amazing after sweating in the heat. When I ran out of conditioner this month, I decided to try one of the new Garnier Whole Blends conditioners. This coconut oil kind has made my hair a lot sleeker without weighing it down, and it's cheaper than anything else I've used recently. Thumbs up!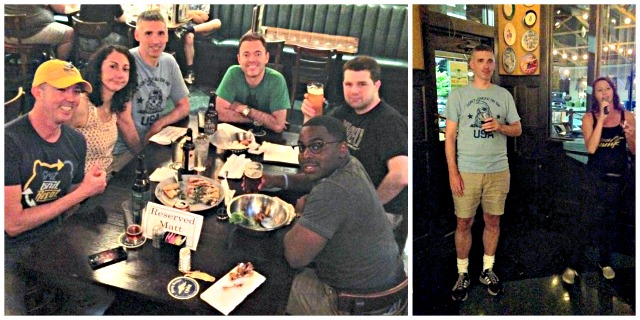 Random Happiness:
Matt recently earned a plate at Flying Saucer, which meant a party and dramatic unveiling of the plate! It was a fun night. You have to drink 200 different beers to get there, so we'll be having my plate party in about five years.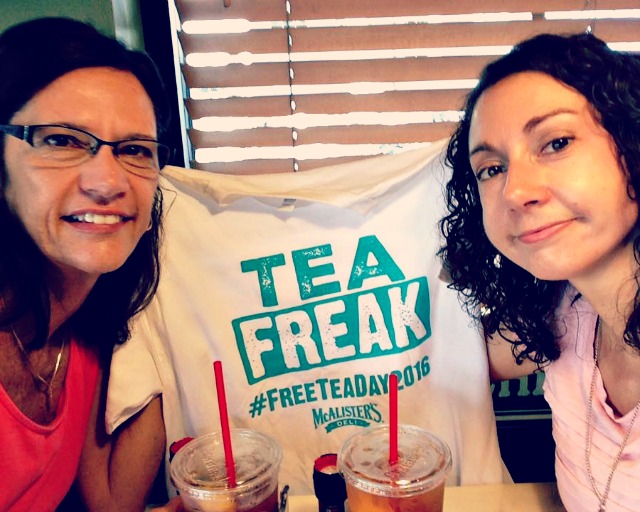 As a longtime ambassador of McAlister's tea, I couldn't miss Free Tea Day. My mom went to two different locations and snagged this shirt for me!
It's so hot, I can't run more than a mile outside anymore without feeling sick. It really started to mess with my head, which is NO GOOD in running. I decided trying to force it was doing more harm than good, and I should focus on something else for a while. A great yoga studio near my house ran a special over Fourth of July weekend, and I splurged on a three-month membership! I've been going to at least two classes a week and already feel stronger. Enhanced tone and flexibility will only help me when I start training again in the fall. I think it's helping my mental health too.
My all-time favorite former Tiger, D.J. Stephens, was signed to the Grizzlies last week after three years of busting it overseas and in D-leagues! I've been waiting for this since he graduated, and was so happy I started dancing (silently) in my cubicle and texting people in all caps. He's earned this and I really hope he gets a good shot.
Your Monthly Rufus:
Pinterest Quote of the Month:
On The Blog:
I wrote extensively about my PRK eye surgery – the prep and surgery, and the recovery. If anyone is considering PRK and has more questions, let me know! I read A LOT of personal accounts when preparing for the surgery and want to pass that on. I have officially measured 20/20 one month out, so I'm thrilled with my results.
Posts I Loved:
Some months I struggle to find enough posts for this category, but I deeply relate to and/or salute every one of these!
♥ Two of the best posts I read about current events in our country: Michelle Alexander at Medium: Something more is required of us now. What? and, from my friend Bethany, There Are No Words.
♥ Melanie Dale at The Mudroom: Your Marriage Doesn't Have to Look Like Anyone Else's.
♥ Ask Polly: Am I Too Needy to Love?
♥ Samantha Field: What Does It Take to Be a Christian?
♥ Tina Muir: Being an Athlete vs. Being a Skinny Girl Who Runs. I'm not sure how I came across Tina Muir, but I appreciate her so much!
♥ Katie Elizabeth Hawkes: You Don't Know Your Story Yet
♥ Suzanne Falter: 10 Sure Signs of Growth
♥ Allison Arnone: You've Changed
♥ And, not applicable to me in any way, but purely enjoyable: Design Mom: A Perfect Day in Paris with Kids
About Brenda W.
Christian. Memphian. Reader. Writer. True blue Tiger fan. Lover of shoes, the ocean, adventure, and McAlister's iced tea.
View all posts by Brenda W. →
July 29, 2016
Posted in
what i'm into