What I'm Into: June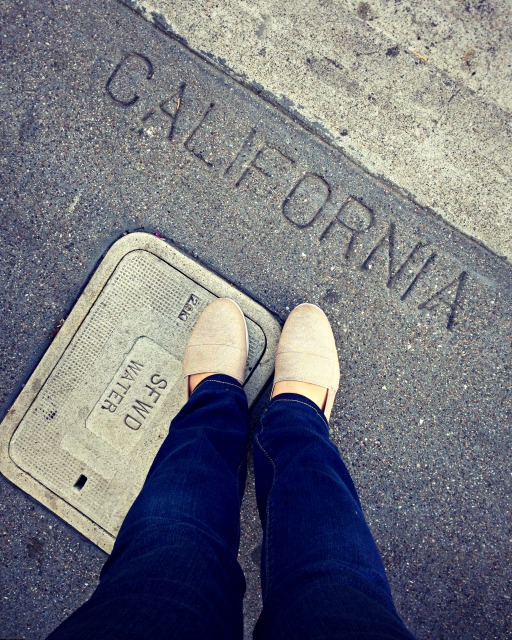 General Highlights:
My June revolved around two events: taking a long-planned trip to San Francisco with my dad and sister, and getting PRK on June 23. Everything else was secondary. I've been fortunate to have enough time off work for both of these things, and I WILL post soon and more in-depth about each. Short version, I'm having a good, steady recovery with decent vision (reading and screen time are still a strain), and the trip was great.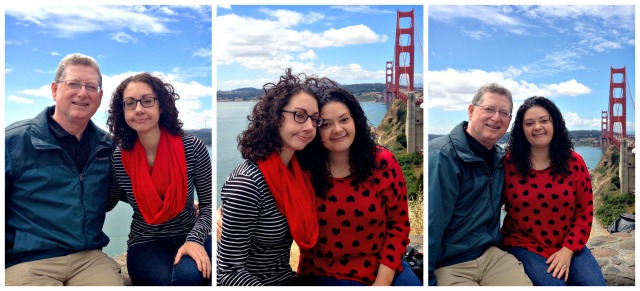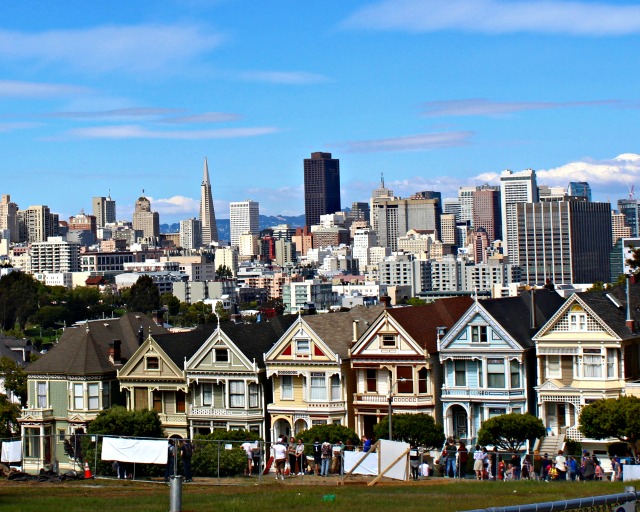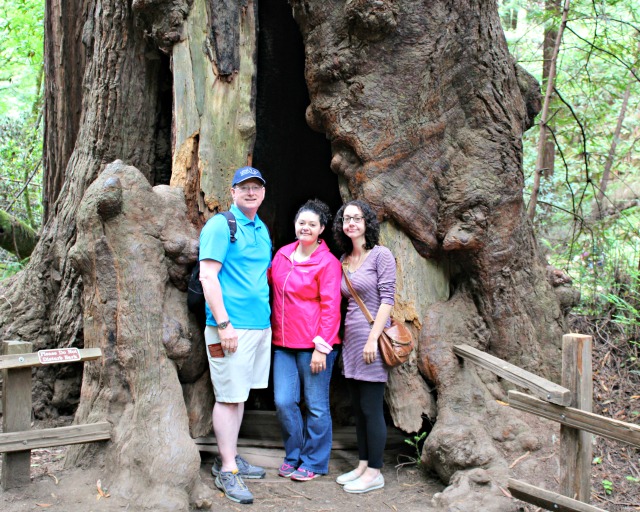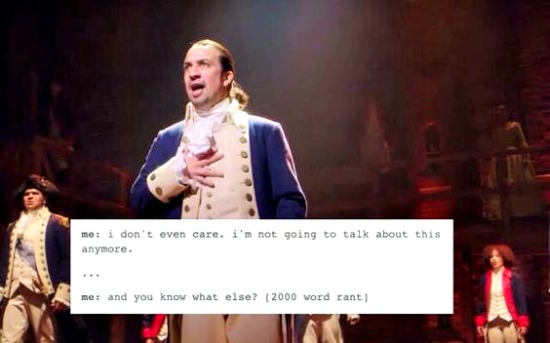 Reading:
The only book I completed in June was the Hamiltome, cover to cover on my flights to San Francisco. Pretty sure my last one-book month was in the early aughts, but in my defense, I was physically unable to read for a third of the month. Still, my book totals are very low this year and it's no good. For me, not reading enough is like not getting quite enough oxygen. I can function, but not at a normal level.
Watching:
I've been rewatching a lot of Friends during my surgery recovery (seasons 8 and 9), because I can still enjoy and follow it with my eyes closed. I'm also caught up on Mindy in time for the finale next week. I don't know how I feel about this whole Jody thing.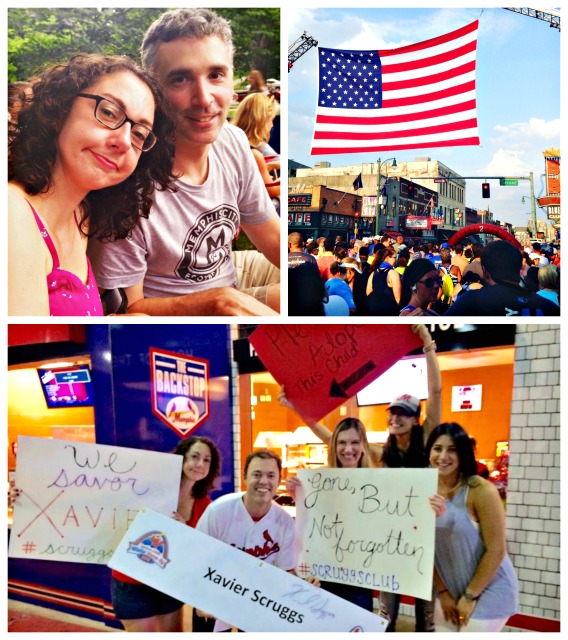 Around Town:
The remodeled Levitt Shell is in full swing! I went to my first show of the season with Matt and some of his friends, one of whom was one of my good friends when we were all in middle school together. Life is funny.
Two weeks after my half-marathon, I did the Gibson Guitar 5K downtown. It was 94 degrees and humid at race time. I was dizzy by mile 1, gave up, and walked at least half the course, resulting in the worst 5K performance of my running career. But I'm trying to strike it from my mental record. It happens.
The Scruggs Club reconvened at the Redbirds to cheer on Wes's favorite player, Xavier Scruggs, who now plays for a different minor league team. This time, our signs attracted the attention of his fiancee. Hilarious as usual.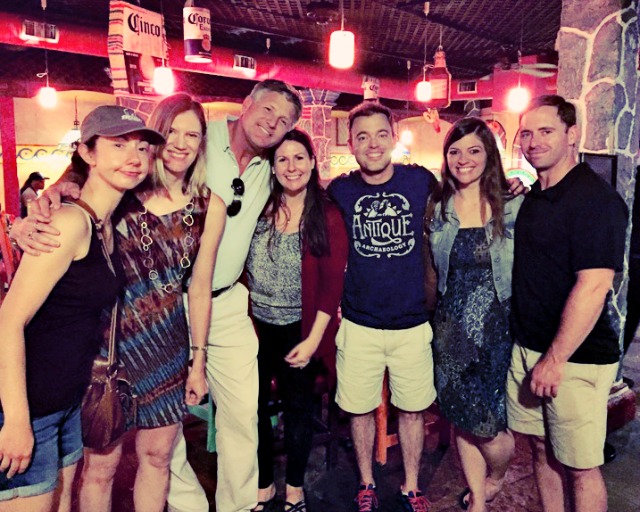 Our friend Kim and her husband were in town from Finland for one night, which happened to be the day after my surgery. I was feeling okay at the time, so my parents kindly drove me downtown to have dinner with the gang. Kim was excited at the prospect of being in What I'm Into, so ta-da!!!! (PS: She has a travel blog chronicling her amazing global adventures!)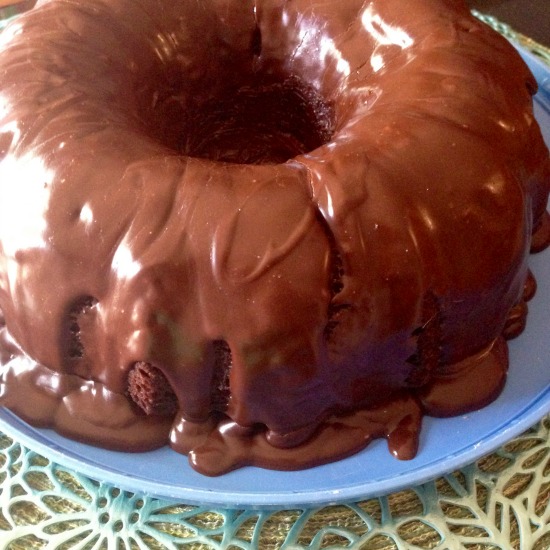 Cooking:
I was pleased with this root beer float cake that I made for a baby shower!
At Home:
I'm taking care of as many random home tasks as possible during my time off. My Comcast internet has been consistently terrible as long as I've lived here, but I thought my modem was bad or something. This month I saw a thread on Nextdoor to the effect that Comcast doesn't have sufficient bandwidth for our neighborhood. So I had U-Verse installed this week and am THRILLED with the speed and consistency so far. Moral of the story, location really matters with internet service, so ask your neighbors.
Oh and on that note, I got new next-door neighbors in June! I used to have a rotating cast of med-student renters next door, but now a couple around my age has bought the place. I'm excited about it.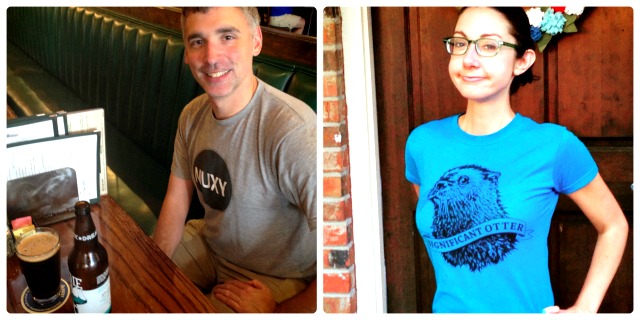 Random Happiness:
I was the honored witness to Matt's ceremonial 200th beer at the Flying Saucer. He has now earned his second plate. Plate party in July!! He also surprised me one day with this Significant Otter shirt. I knew he'd ordered a shirt for me, but assumed it was for one of his sports teams, so I was very surprised by this and laughed so hard I almost cried. I love it.
Pinterest Quote of the Month: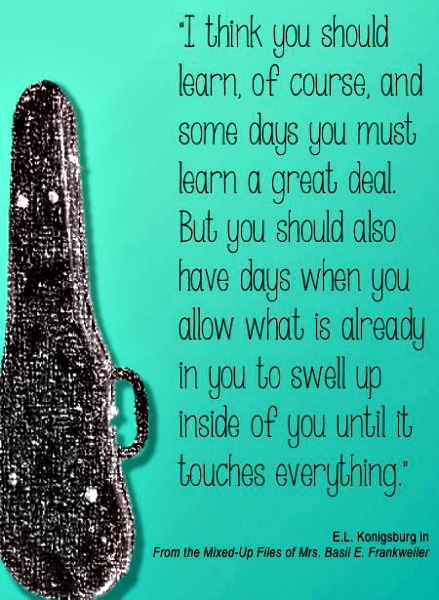 Your Monthly Rufus: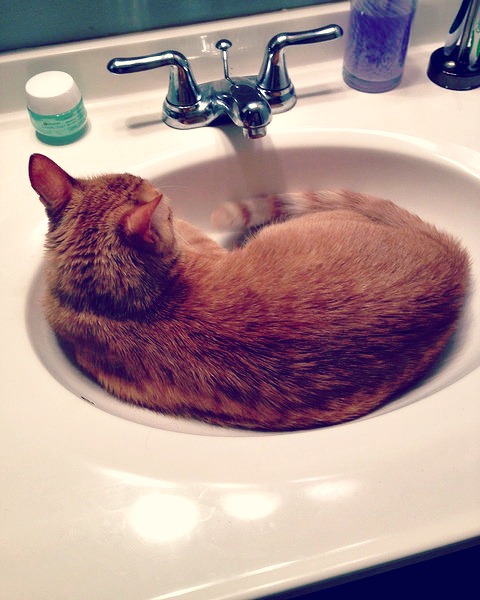 Posts I Loved:
♥ Abby Norman: On Finding Space for All of Me and We Are Hamiltons
♥ Cara Meredith addresses the inherent problems with the term "love on" (which has always made my skin crawl on a visceral level).
♥ Aziz Ansari in the New York Times: Why Trump Makes Me Scared for My Family
♥ Allison Fallon at Storyline: Doing the "Right Thing" May Be Keeping You Stuck
♥ Mandy Hale: Why We Cling to People Who Don't Love Us
♥ I discovered Ask the Pilot this month via the Freakonomics podcast, and enjoyed his take on the current TSA crisis.
About Brenda W.
Christian. Memphian. Reader. Writer. True blue Tiger fan. Lover of shoes, the ocean, adventure, and McAlister's iced tea.
View all posts by Brenda W. →
July 1, 2016
Posted in
what i'm into