What I'm Into: September 2016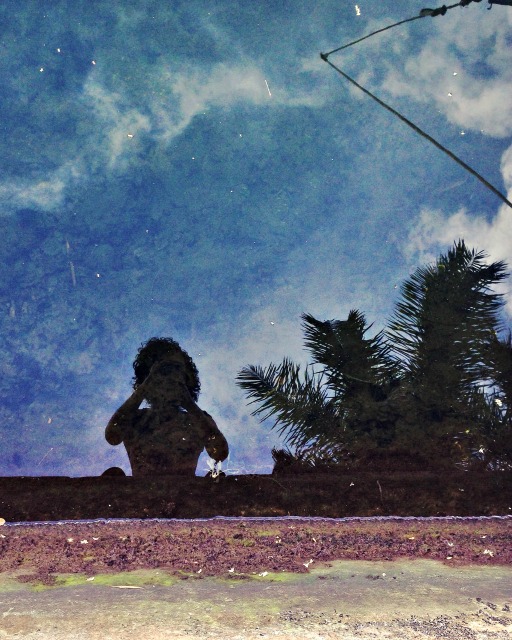 Main Events:
I just got home from a weeklong, multi-city trip, so this post is late, but I couldn't let last month go undocumented. As is the case with most Septembers of my life, A LOT happened.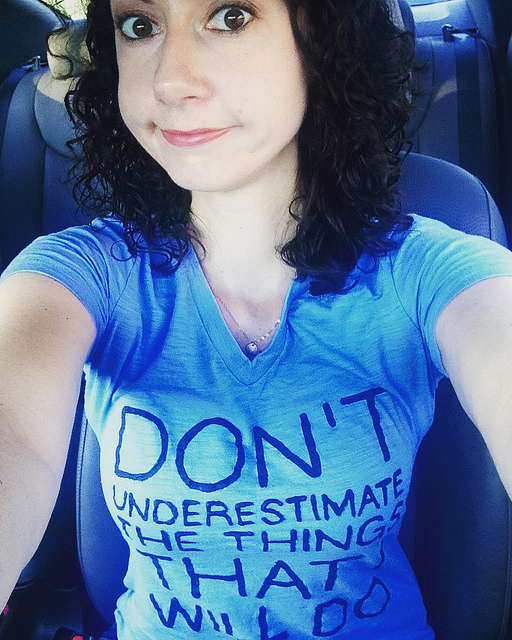 In mid-September, I took the CLA/CP exam to become a certified paralegal. After throwing paralegal law at myself for two months via any means I could find, I took all five sections of the test over the course of two days. Whatever sections I don't pass, I can re-take indefinitely, starting next January. The first-time pass rate is only 40%, but for various reasons, I felt very driven to hit a home run on the first try. I worked really hard, did the best I could, and am proud of myself for that. We'll find out in November if it was enough.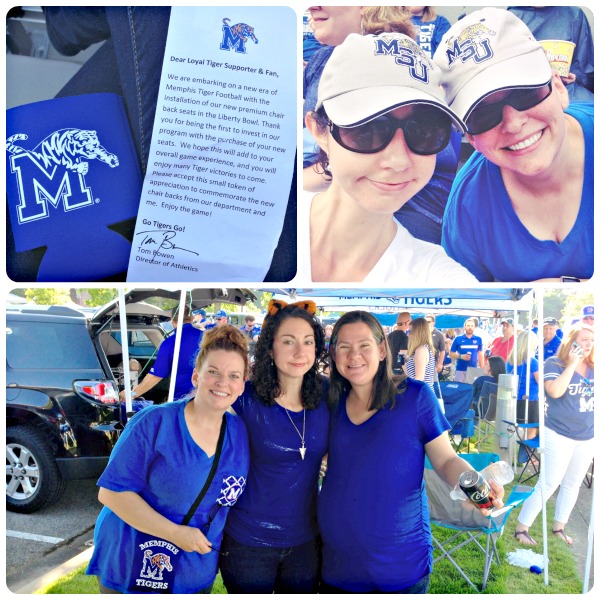 It's Tiger football season! Our group kept our existing season ticket seats, which have been upgraded to actual stadium seats instead of benches. Woo! We were 3-0 in September, making our new coach the first in Tiger history to hit that milestone in his debut season! But we lost to Ole Miss last weekend. I don't want to talk about it.
Serious/sad news: Matt and I broke up over Labor Day weekend. It was amicable and we're on good terms – I'm thankful for that. I'm doing okay, though I still have low moments.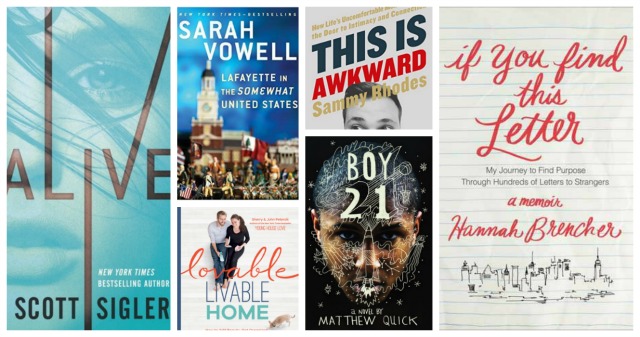 Reading:
My September book count was decent due to a minor binge at month end, but I felt meh about most of my choices. I really enjoyed Hannah Brencher's If You Find This Letter and the Young House Love book, Lovable Livable Home (I allowed myself a few pages of fun, soothing interiors in between study sessions). I'd heard a lot of hype about Boy21; it was a tough read in some ways, but I give it props for its uniqueness and rawness. I was excited to check out Sarah Vowell's biography of America's Favorite Fighting Frenchman, but struggled through it for some reason.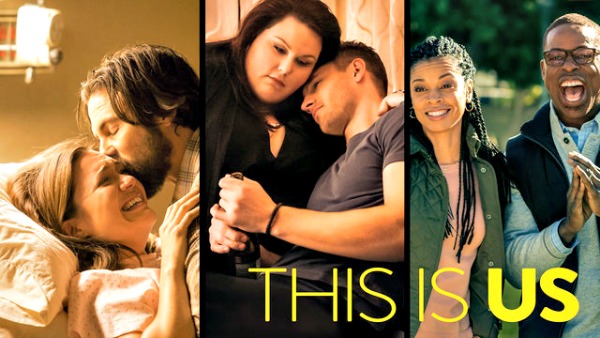 Watching:
Parenthood heir apparent This Is Us is the first show I've fallen in love with in a long time. I'm also excited about Designated Survivor and Pitch, though I haven't seen the latter yet. Well done, networks!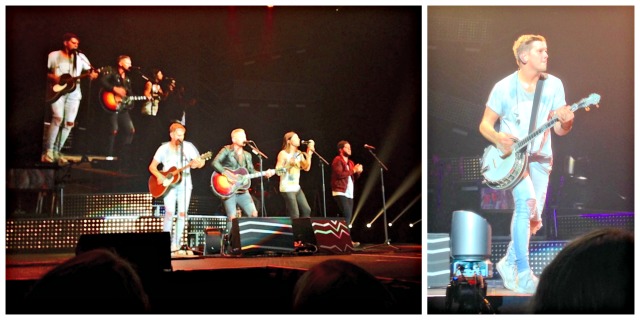 Listening:
Kelsey and I went to NEEDTOBREATHE's Tour de Compadres, with Mat Kearney. It was my fourth NTB show and the closest I'd ever been to the stage! In September I also saw Delta Rae at the Shell (they blew me away) and Sheryl Crow at Live at the Garden. We were way in the back, but she played all the hits and it was still great.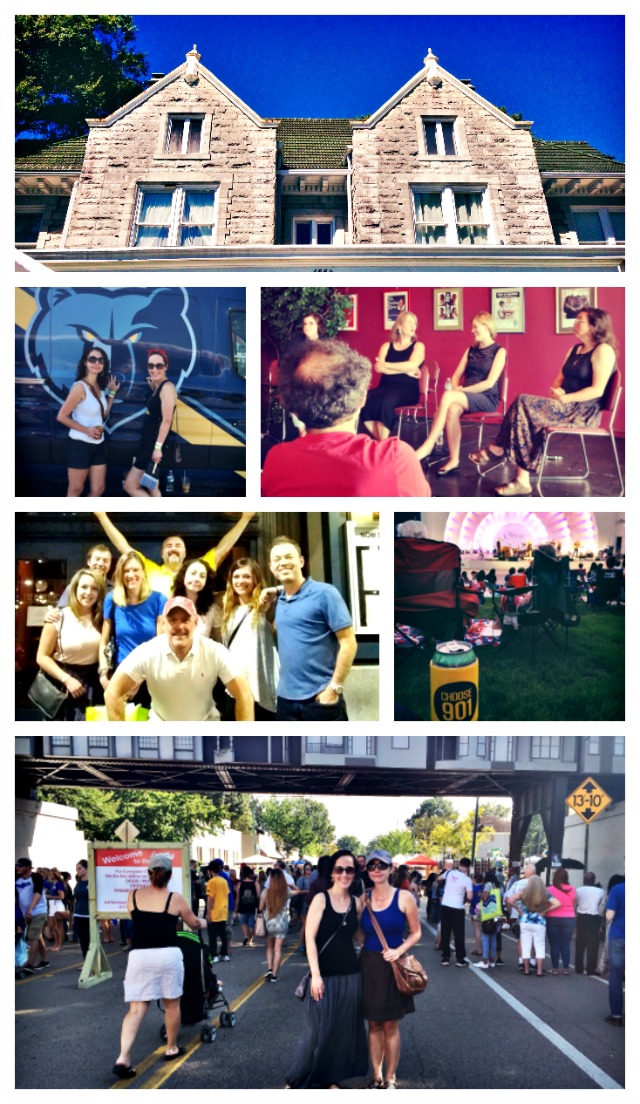 Around Town:
No one lacks for things to do in Memphis in the fall and spring! My favorite fall event is Cooper-Young Festival, or as local media calls it, Midtown Christmas. I ran the CY 4-Miler on the Friday night, despite 95-degree temperatures and taking four sections of an exam earlier the same day. (This gives me a little hope for my second half-marathon training, which I haven't started yet.) Saturday was the actual fest, and Alanna and I wandered around for several hours. We ran into friends, bought jewelry, discovered cool new makers (Crybaby Girl Gang!!), and basked in the Midtown-ness.
Alanna and I also went to BreakFest, a brunch festival that started (and sold out) last year. This year's event was smaller and HOT, but we won some Grizzlies tickets while eating delicious breakfast foods.
I attended a Mid-South Book Festival panel about blogging, moderated by my friend Emily of The Waiting, and featuring Mary Laura Philpott of Penguins with People Problems. It was fun!
My mom and I attended a Tour of Homes in my historic neighborhood – we wanted to go last year, but were out of town. One of the homes had original works by Chagall and Dali. I got heart palpitations just standing next to them.
My friend Gwen moved to Chicago for a new job. We had a goodbye dinner for her at the Majestic, which was the first place she ate when she moved to Memphis!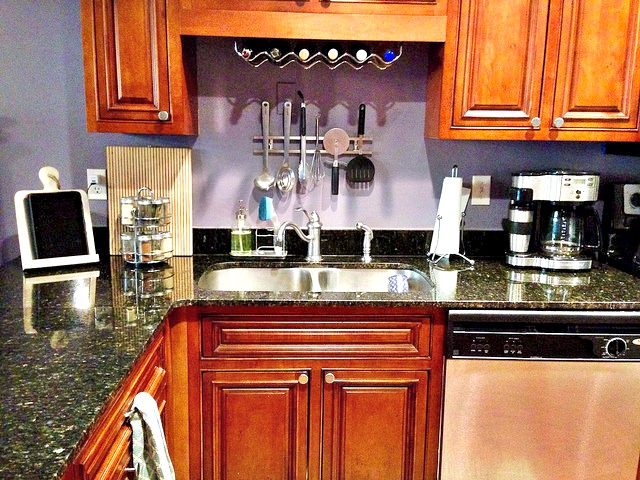 At Home:
This magnetic organizer is bringing me joy. I used to keep my often-used kitchen utensils in a vase, but having them over the sink keeps them in closer reach and makes the countertop less cluttery. I wish I'd gotten this a year ago.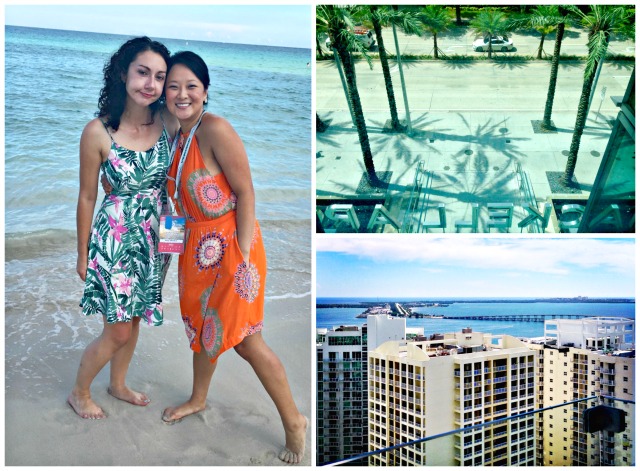 Travel:
Last week I went to Miami for the best work conference I've ever been to! I had fun with my co-workers and met other legal peeps from around the world. We had dinner and dancing at the beach and stayed at a fairly swanky hotel in Brickell. Our last night was a Miami Vice party, which ended up a full-blown 80s party. One team dressed up like a flock of Richard Simmonses, and, at one point in the evening, swept me off my feet. Expect to see this on the Christmas card.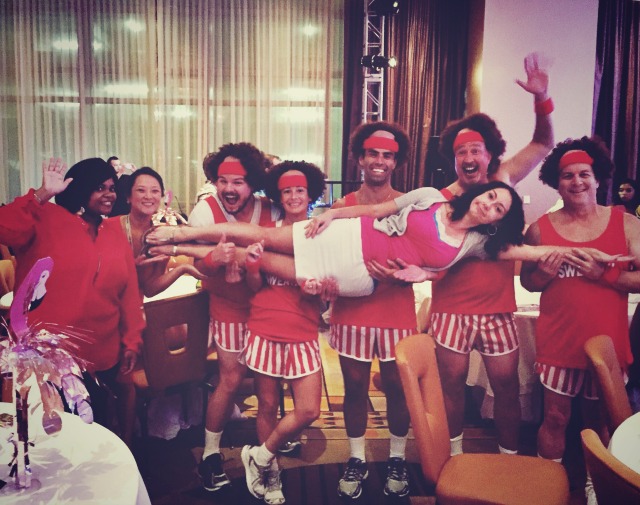 I flew in a little early to spend some time with my grandparents and nearby uncle and cousins. It was a good visit! On Monday night, my grandfather was keen to watch the presidential debate. I told him if he wanted me to get through that, I was going to need a drink. So he broke out the Chardonnay for me. Good times.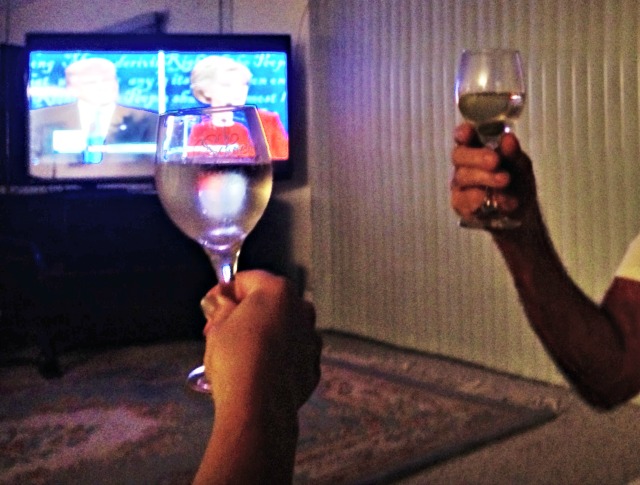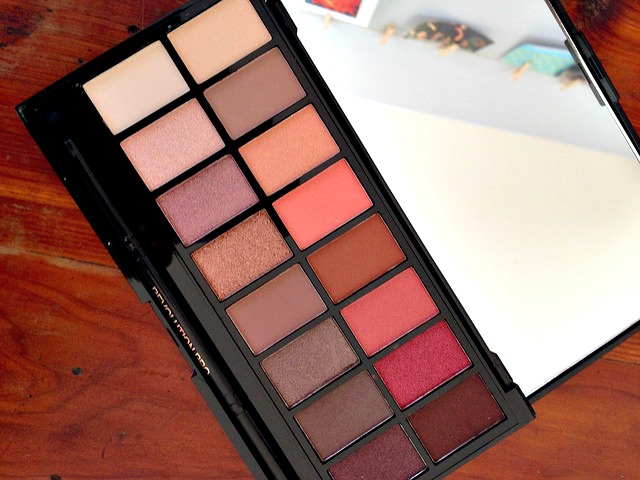 Beauty:
As a huge Makeup Revolution fan, I was intrigued by their New-trals vs. Neutrals palette at Ulta. It looked like a potential semi-dupe for the Too Faced Sweet Peach palette I'd been eyeing. Well, dupe or not, it's fantastic! I used it almost exclusively in September and am not bored with it yet.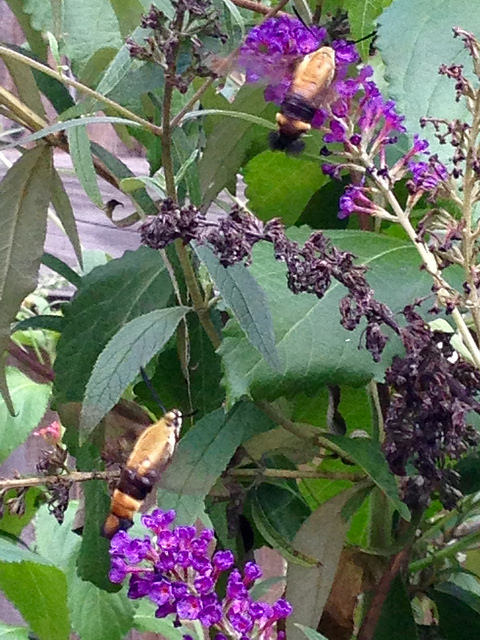 Random Happiness:
I chose my garden plants to attract bees and butterflies, so it's been exciting to see lots of both in August and September. One day I was eating lunch on my patio and noticed two unusual creatures in the plants. They looked like bees but flew like hummingbirds. This was the best picture I could get. After extensive Googling, I found out they're a type of hummingbird moth (a snowberry clearwing). SO COOL. The next week, I thought I saw them again, so I went outside and a pair of actual hummingbirds swooped down, flew right around my head for a few seconds, then flew away. It was amazing. My friend Sara and I are both currently into sensing God's presence in nature, so I told her about it right away and we were extra excited.
Your Monthly Rufus:
We celebrated his first Gotcha Day on September 16! I'm so glad I have him.
Pinterest Quote of the Month: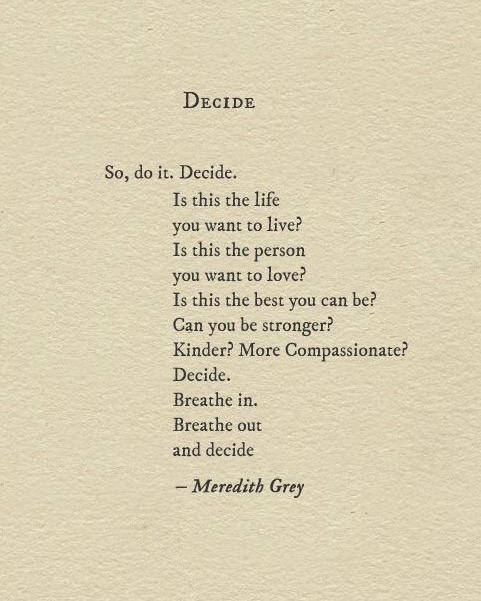 Posts I Loved:
Similar themes this month. Sorry-not-sorry?
♥ Stacy London at Refinery29: How I Moved On From My "What Not to Wear" Style
♥ Candice Benbow: What Shall We Say to These Things? The Implications of Black Women's Singleness
♥ Addie Zierman: Joshua Harris, Purity Culture, and the Danger of One, Defining Narrative
♥ Matt Fray: The Magic of Boundaries: Date Well, Marry the Right Person, and Love Hard Forever (I thought about this one for days.)
♥ My friend Becca: On Fear-Based Silence
♥ Mandy Stadt at The Cut: "I'm remarried, so why does my divorce still feel like a failure?"
About Brenda W.
Christian. Memphian. Reader. Writer. True blue Tiger fan. Lover of shoes, the ocean, adventure, and McAlister's iced tea.
View all posts by Brenda W. →
October 4, 2016
Posted in
what i'm into