What I'm Into: October 2016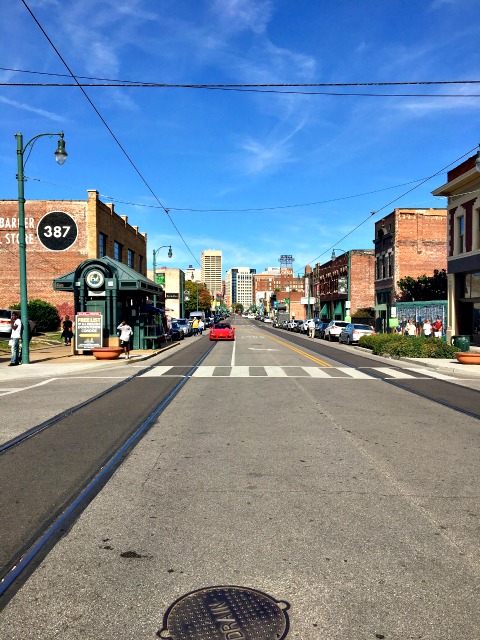 Main Events:
Hi. I really miss writing, but, you know. Life.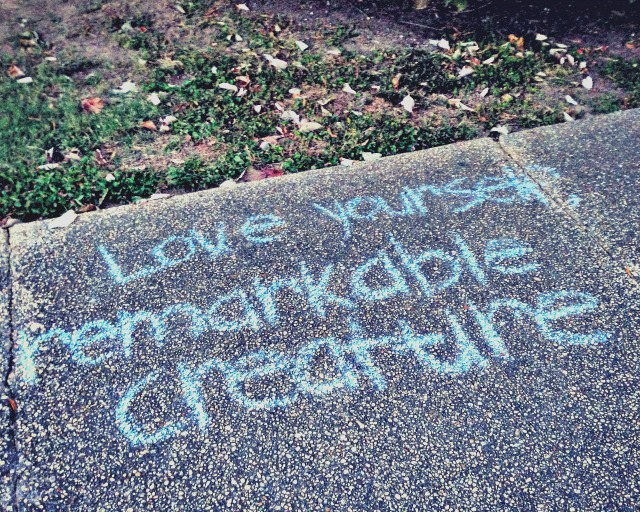 #seenonmyrun
So far, I'm struggling to get ready for my second half-marathon. I didn't run much over the summer because I couldn't handle the heat, and, well, the heat is still around. I never expected this to be a factor in training for St. Jude, which is December 3. I'm doing my best to power through and not beat myself up about how slow I am. Hopefully it'll cool off for the race and I'll feel like I can fly.

Reading:
So You've Been Publicly Shamed has been on my list for months, and it's more relevant than ever. This book examines the lives of people who have been destroyed by one mistake or stupid comment, and how our society arrived at its current merciless state. Very important read. I also finally read Sweetbitter, one of the current It Novels. While I felt removed from the characters, it's beautifully written and I wanted to discuss it with someone as soon as I finished it.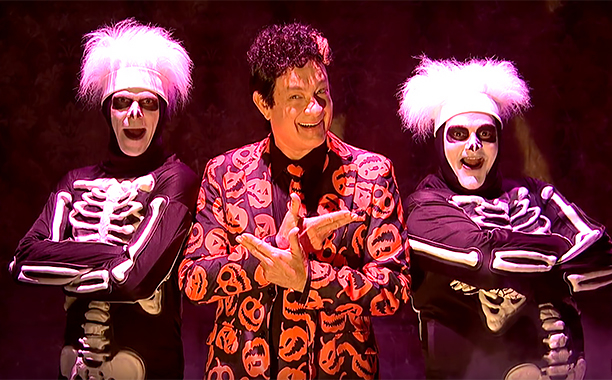 Watching:
I'm obsessed with David S. Pumpkins. ANY QUESTIONS?!?
Listening:
Banks finally released a new album!!! I've also been enjoying some Delta Rae after seeing them at the Shell last month. I have a lot of Daya songs on my running playlist, and "Don't Let Me Down" has become my unexpected pop prayer of 2016.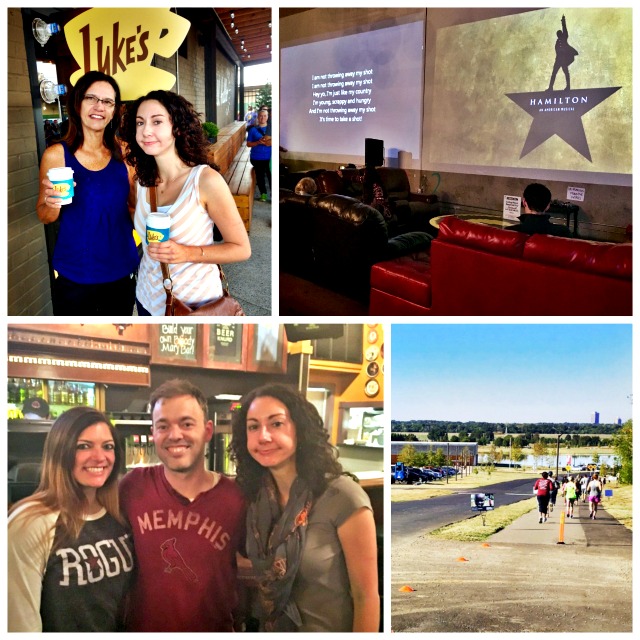 Around Town:
Luke's Diner came to City & State! While I'm not rabid about Gilmore Girls, I was still excited to go with my mom. I watched the PBS Hamilton documentary at Rec Room with other passionate Hamilfans. My friend Wes had his plate party at Flying Saucer (200 beers!). I ran a 5K at Shelby Farms for Operation Broken Silence, one of the charities I support. It was my first visit to Shelby Farms since its renovation, and the park looks amazing.
Other social events: I checked out River Arts Fest for the first time. I went to a mini-high school reunion and talked to some people I hadn't seen in forever. I'm suddenly reconnecting with a lot of people from high school this year!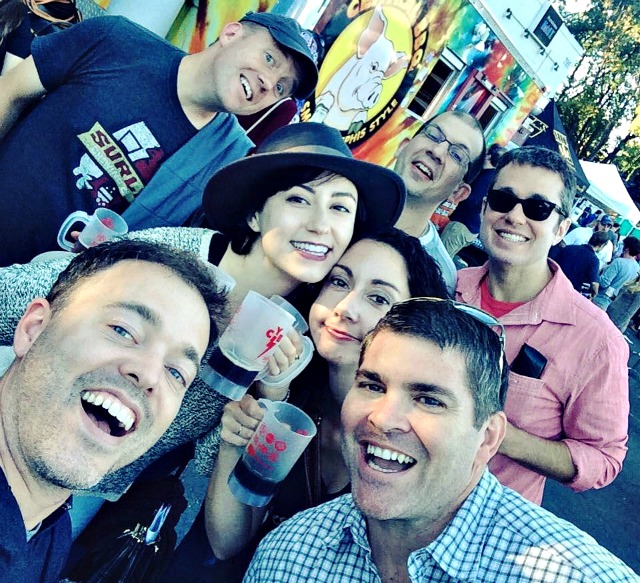 In Midtown, October means Cooper-Young Beerfest, and this was another great one! My favorite new source was Exit 6 Brewery out of St. Charles, Missouri.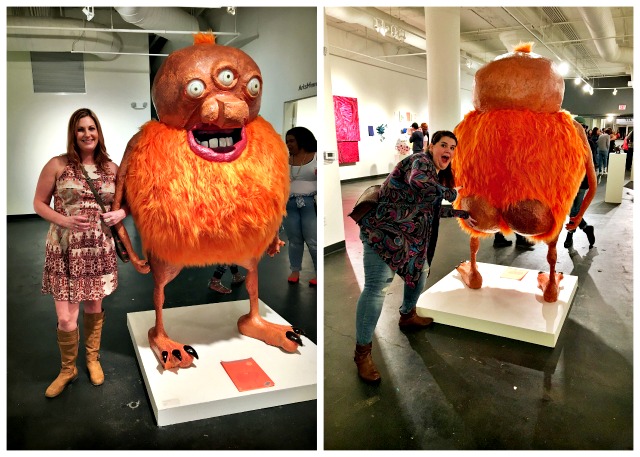 Two new friends I've been hanging out with in October: Vada, who's in my small group at church, and Brandi, who recently moved here from Montana. We went to South Main Trolley Night together last week and all loved the LeMonster exhibit at Memphis College of Art!
At Home:
When I moved a year and a half ago, I had to combine my previously separate guest room and office/craft room. There's no consistency to the space and I hardly spend any time in there. This month I suddenly remembered I can change things to make it a room I can actually use and enjoy. I really don't have guests often enough to justify keeping a queen bed that dominates the room, so I sold the bed and bought a nice sofa sleeper, which will be delivered this week. I'm still picking out a new desk, bookcases (IKEA is coming soon!), and a new paint color. Hashtag excitement!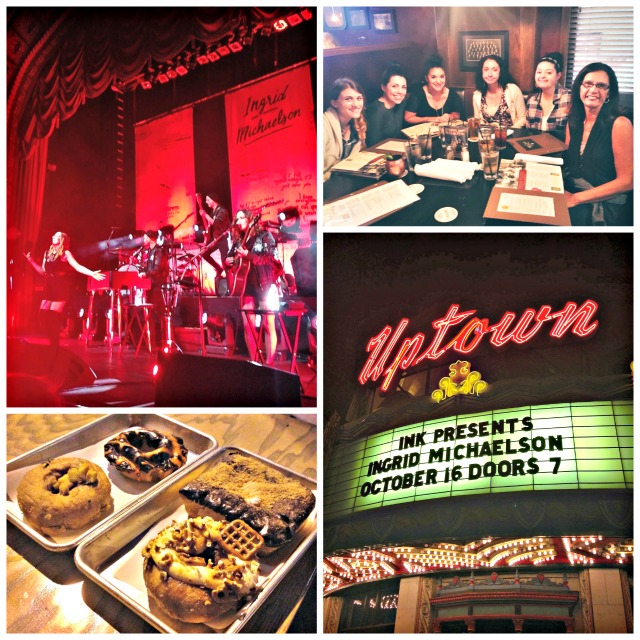 Travel:
I forgot to mention last month that my brother got engaged!! Kevin and Stefanie have been on and off for eight years, and I'm thrilled to have her in the family. I truly feel like I'm gaining a sister. They're getting married New Year's Day. My mom, Debra, and I went to Kansas City this month for Stefanie's bridal shower. We spent quality time with Stef's family and friends, hung out at her beautiful house, checked out some of the hot spots, AND saw Ingrid Michaelson, who has been on my concert bucket list for years! I knew it would be a great show, but it surpassed my high expectations. I'd never been to KC before, but I really like it and am looking forward to future trips back.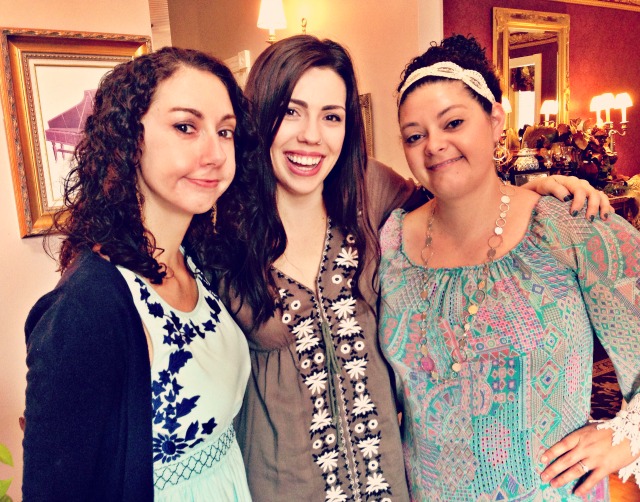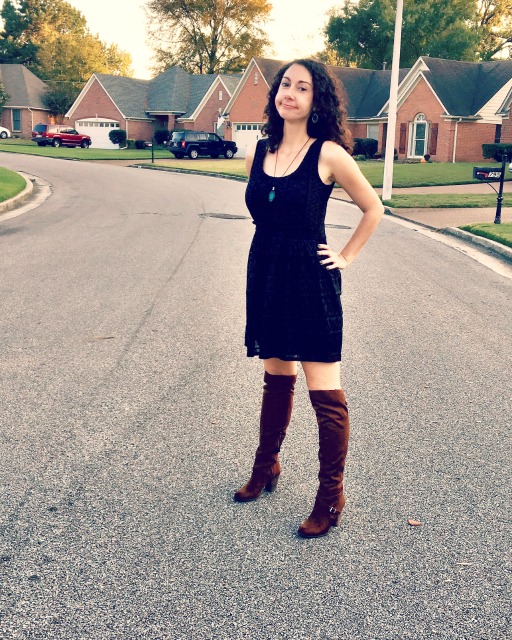 Wearing:
In a fit of retail therapy last weekend, I bought some Madden Girl over-the-knee boots. I've wanted over-the-knee boots for two years. If anything, I needed black tall boots, but I don't think I'll regret these!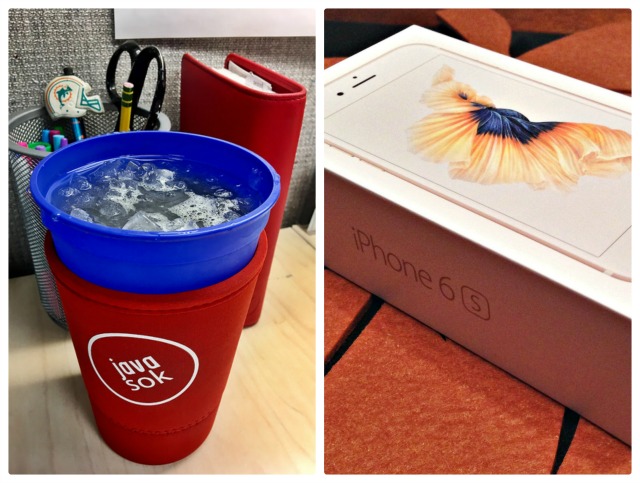 Random Happiness:
Since my old phone was needing to recharge three times a day, I finally upgraded to an iPhone 6s! (Headphones are important to me, so I'll avoid the no-jack phones as long as I can.) I'm pretty enamored with it. My only complaint was that it wasn't connecting to the Bluetooth in my car, but I found a fix after extensive Googling.
I've been meaning to share the Gospel of the JavaSok for a while. I got tired of my drinks condensing all over the place at work, and figured if there are koozies for coffee and beer, there must be one for your standard plastic cup. Eight bucks on Amazon. Game changer!
Non-materialistic happiness: in Tiger football news, the Tigers completed their first kickoff return for a touchdown since 1996, when we beat UT and Peyton Manning. I was there when the 20-year streak was broken. It was awesome, and I'm especially thankful for that moment since we're now on a three-game losing streak.
Your Monthly Rufus: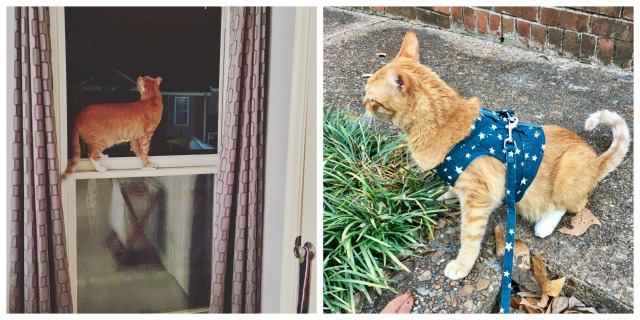 In a distressing/amusing development, Rufus learned how to jump the patio fence this month. He now has to be supervised very closely outside… but if he lets me put his harness and leash on him, I can take him for walks, and maybe eventually to the park or something! Now that he's conquered the fence, he's generally climbing higher than ever.
Pinterest Quote of the Month: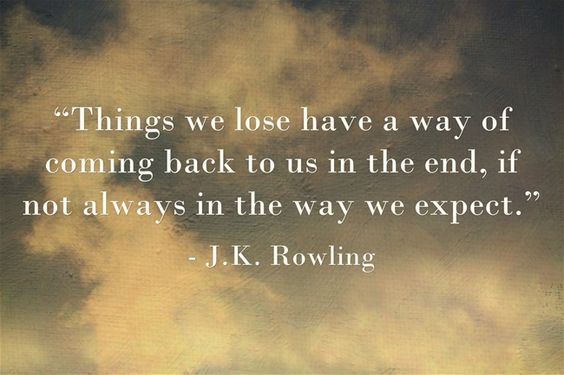 Good Reads:
♥ I loathed Kesha back in her early dollar-sign days, but this piece by Taffy Brodesser-Akner in the New York Times gave me new respect and sympathy for her. Kesha, Interrupted
♥ Alison Gary: '90s Fashion: The Great Equalizer
♥ Anna Smith: I'm Not Busy. Do I Still Exist?
♥ Jonalyn Fincher: New Smartphone Habits for Election Season
♥ This piece by Elana Rabinowitz at Solo-ish hit me in the gut: 'You're beautiful,' he said. I didn't believe him.
♥ Nelle Smith: A Blessing for Having Reached This Point
♥ "I've come a long, long way, and I'm only able to learn from the healthy advice in Boundaries in Dating because I now believe things that my old, evangelical, on-fire-for-God self would see as completely blasphemous." Perfect Number concludes her readalong of one of the Boundaries books, and as usual, there's a lot to chew on.
♥ Smile of the month: Lori Shandle-Fox at Grok Nation: Meeting My Straight Mr. Right at a Gay Soiree
About Brenda W.
Christian. Memphian. Reader. Writer. True blue Tiger fan. Lover of shoes, the ocean, adventure, and McAlister's iced tea.
View all posts by Brenda W. →
November 1, 2016
Posted in
what i'm into