What I'm Into: January 2017
As usual, I didn't have time for What I'm Into in December, so this'll be a slightly supersized post!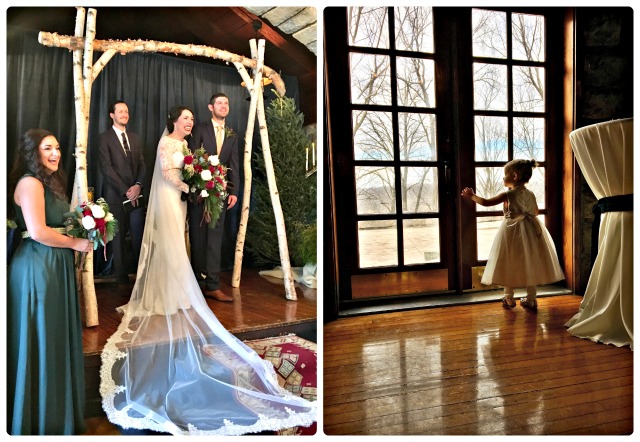 Main Events:
My brother got married on New Year's Day! He and his now-wife have been off and on since college, and I couldn't be happier to have her officially in the family and get to say "my sister-in-law." The whole event was at a rustic lodge in Kansas – a rehearsal dinner and New Year's Eve party, and the ceremony the next day. We celebrated New York midnight and everyone got good rest for the wedding. It was the best NYE I've had in years!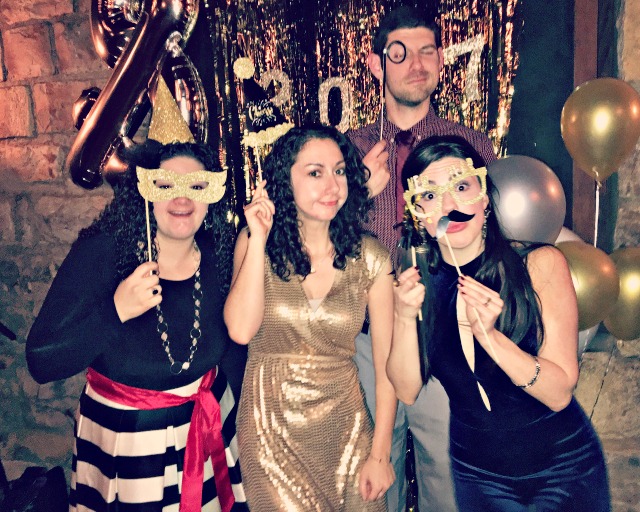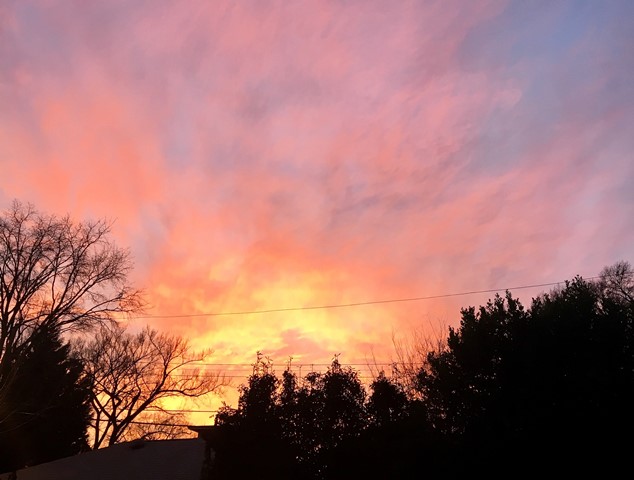 It snowed the first Friday of the month. That may be our only snow this season, but if so, it was still more than last year, when we barely got one dusting.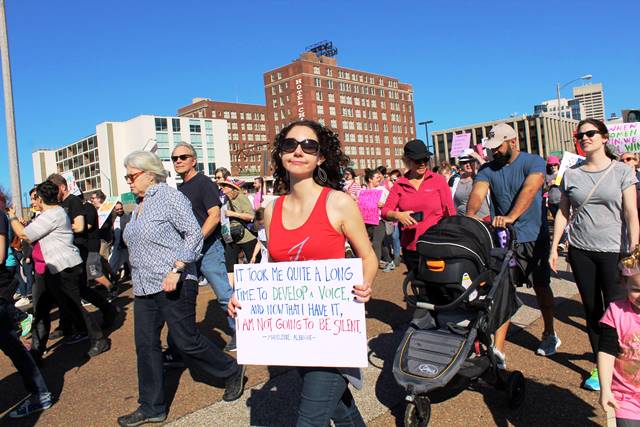 I marched in the Memphis Women's March on January 21 with several family members. It was a positive, empowering experience that I'll always remember, and I would absolutely do it again. It also resulted in more opportunities to overcome my people-pleasing nature, and not waste energy on the world's disapproval or wrong assumptions about me or my actions. Now more than ever, this is the hard internal work of my adult life.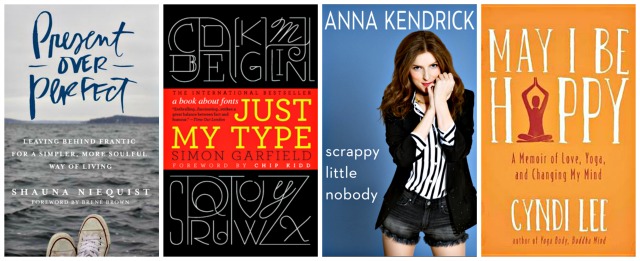 Reading:
Anna Kendrick's memoir is the best and funniest I've read since Mindy Kaling's. Just don't listen to the audiobook around your kids! I got Shauna Niequist's latest book for Christmas and read the whole thing on the plane to KC. One of her underlying points, which I've been thinking about a lot, was about finally becoming the adult her child-self thought she would be. I'm in a similar place. It's a good thing.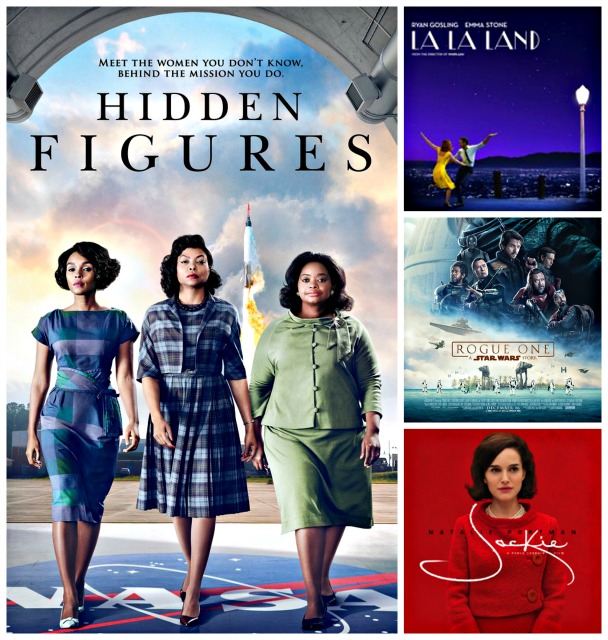 Watching:
After an all-time moviegoing low for most of 2016, I've been seeing and loving a lot of movies! Hidden Figures is so great I saw it twice.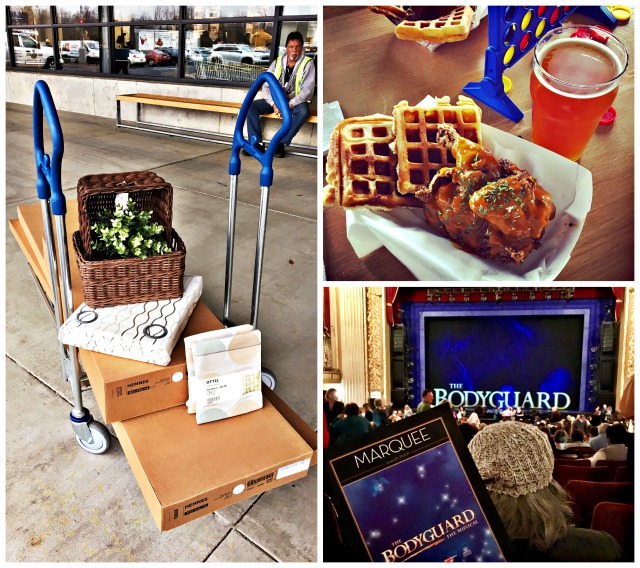 Around Town:
Memphis got an IKEA right after Thanksgiving! I'd never been to one before, and waited until after the holidays to make my first pilgrimage. An hour or so into our wandering, my dad declared it "a casino for furniture." Accurate. I left with new curtains, pillowcases, and bookcases for my guest room.
Ghost River has been advertising a food-truck brunch at their new taproom, so my friends and I checked it out after church one weekend. It lived up to the hype. We ate delicious chicken and waffles and got up to 32 levels of Jenga (at which point everyone in the room was watching).
I saw The Bodyguard at the Orpheum with my mom and Kelsey. They've changed the story to incorporate most of Whitney's catalog, and Deborah Cox killed it.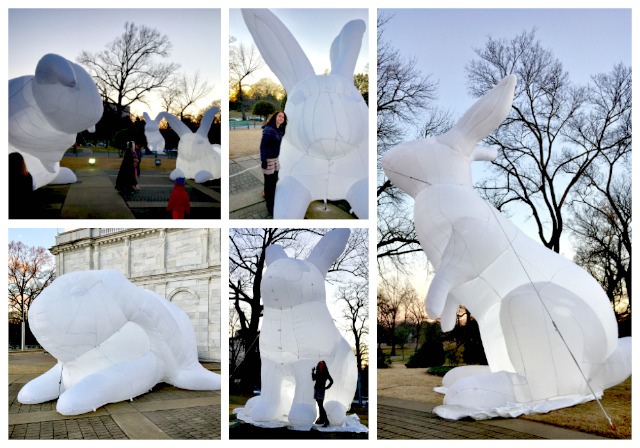 The Brooks Museum had another outdoor art installation, Intrude, consisting of giant illuminated rabbits. I was very excited about it and went twice! The people-watching there was also amazing.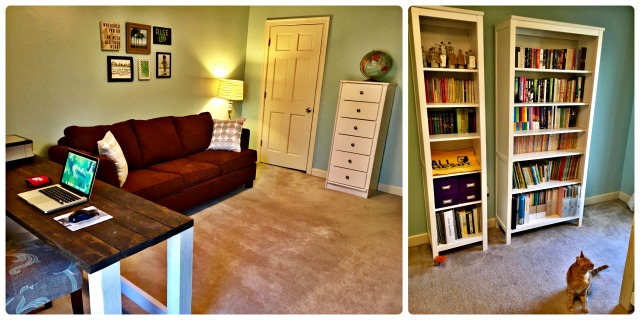 At Home:
With my parents' help, I finished my guest room remodel and will henceforth refer to it as "the study." I love it and am basically living in it full-time. Rufus is enjoying it too and seems to sense how well the decor complements his fur. My bedroom seems bland and boring now, so I'm going to do an accent wall in this color.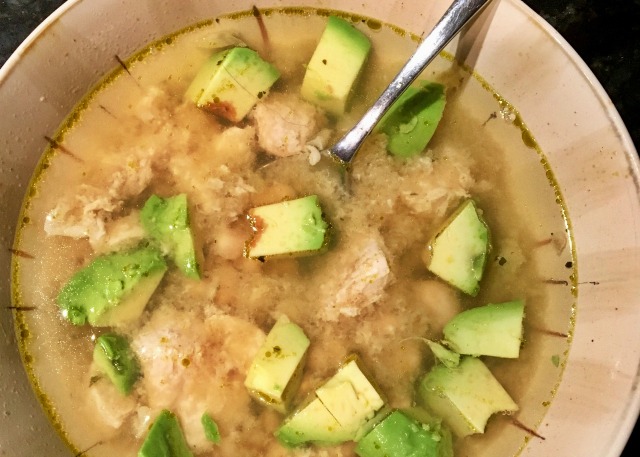 Cooking/Eating:
This 5-Ingredient White Chicken Chili is very adaptable to time constraints or even the five ingredients. I didn't have salsa verde, so I used green enchilada sauce instead and it was still good.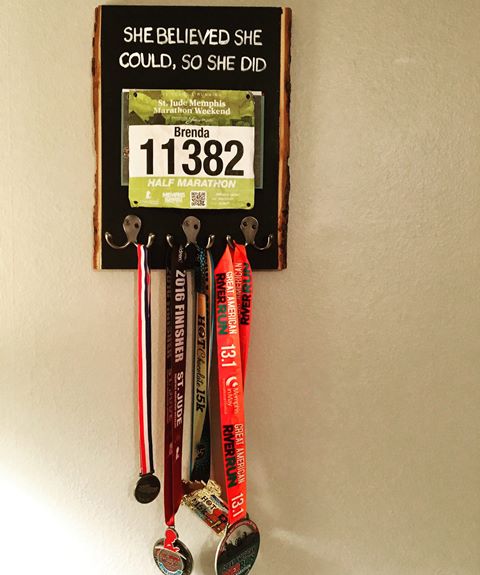 Making:
After wanting one for a long time, I made this race bib and medal holder. It's in the style of one I saw on Amazon but was half the cost to put together myself. It makes me happy to look at it!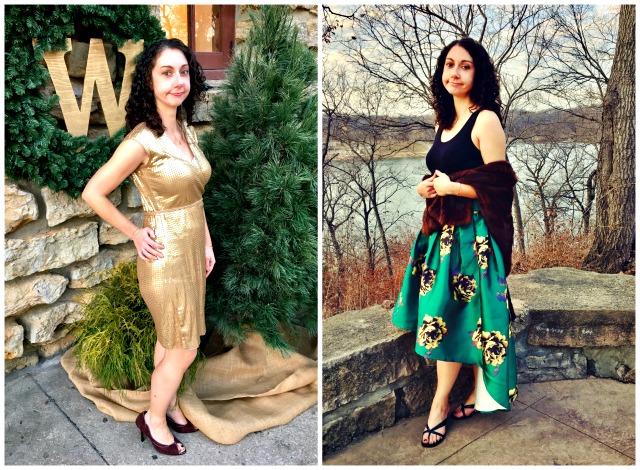 Wearing:
I wanted to feel beautiful at my brother's wedding, and succeeded! The New Year's Eve sequined dress is a Michael Kors I bought on Poshmark; my wedding outfit was a formal high-low skirt and fitted tank from a local boutique, The Attic. A friend who was moving to Florida gave me the mink stole about a year ago, and it was great for warmth as well as added fabulosity.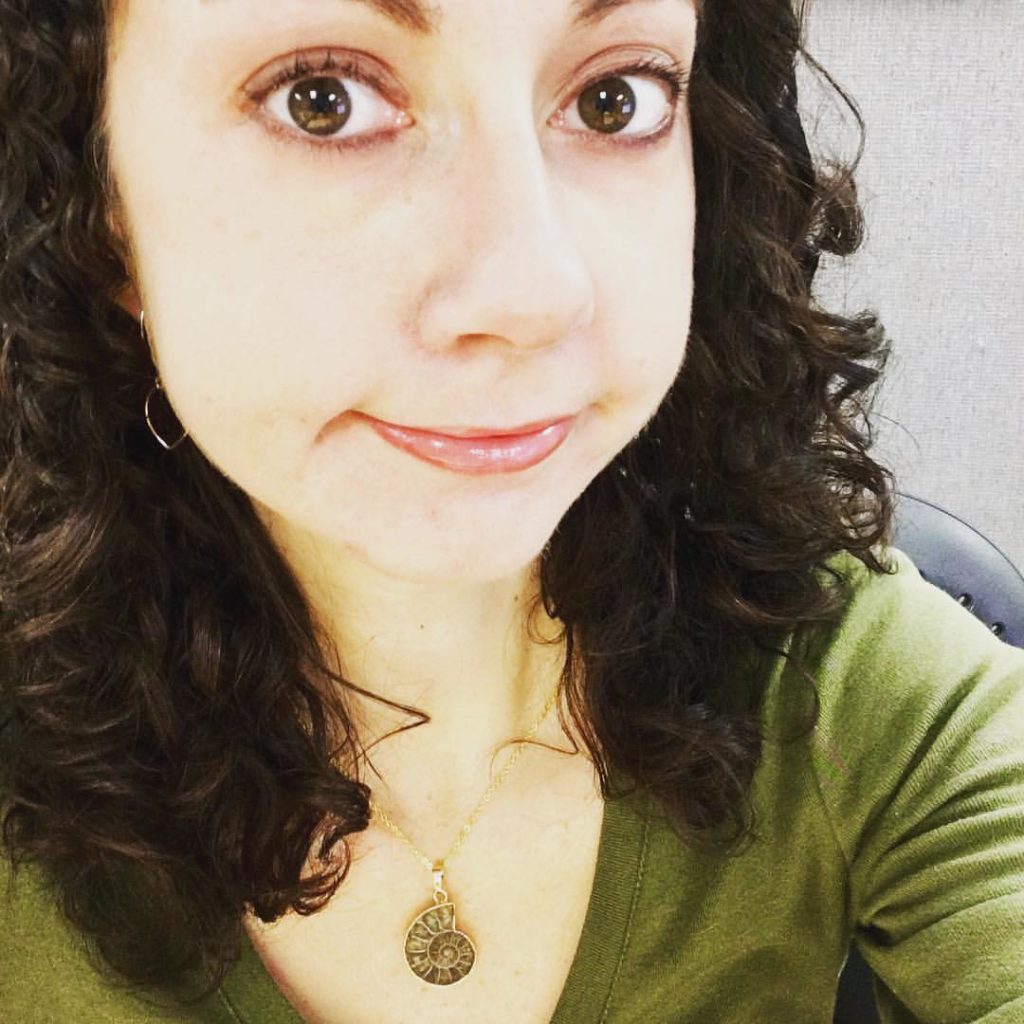 I like to get a piece of jewelry for my One Word. A few weeks ago I learned the ammonite (the fossil of the nautilus shell) is an ancient symbol of abundance, so I ordered an ammonite necklace! I've had a nautilus shell tattoo for several years, so this connection is a big deal to me.
Beauty:
I've talked about Garnier Naturals Coconut Cocoa Butter conditioner before, but the matching leave-in conditioner is also a win. I picked some up when I didn't have time to go to Sally for more of what I was using, and I think it'll be my go-to for the foreseeable future.
I have a lot of small scars – from acne, cuts and scrapes, having moles removed, and many years of cat ownership. I've been spot-treating with Mederma PM scar cream before bed for a couple of months, and it's helping, especially on my face. Hoping for a more even skin tone this summer!
Your Monthly Rufus: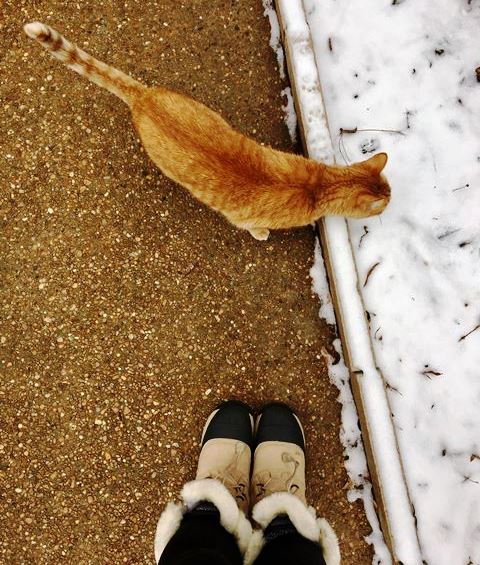 Pinterest Quote of the Month: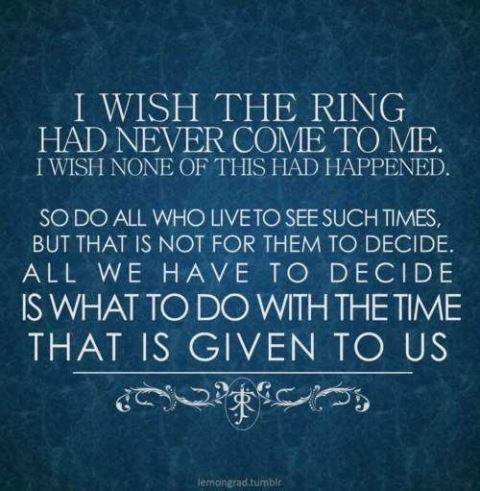 On The Blog:
I talked about my One Word for 2017, Abundance.
Good Reads:
♥ Kelle Hampton: Happy New Year: There Is More
♥ Tina Muir: Why It's Okay to Admit You Are Struggling. (I love her!)
♥ Bailey Steger: When Belief Becomes a Work
♥ Bradbury-esque flash fiction by Ruby Bastille that haunted me for DAYS: Half an Hour
♥ Jody Casella: Bonding in the Porta Potty Line: Dispatches from the Women's March in Washington D.C.
♥ Coffee Snob: March: Why I Did and My Response to Those Who Seem to Think I Should Not Have
♥ Michael Kramer at Grok Nation: Back to the Present: Trump, Nixon, and Taking Protest to the Streets. (I'm hanging on every word of our elders lately, and appreciated this perspective.)
About Brenda W.
Christian. Memphian. Reader. Writer. True blue Tiger fan. Lover of shoes, the ocean, adventure, and McAlister's iced tea.
View all posts by Brenda W. →
January 31, 2017
Posted in
what i'm into