What I'm Into: February 2017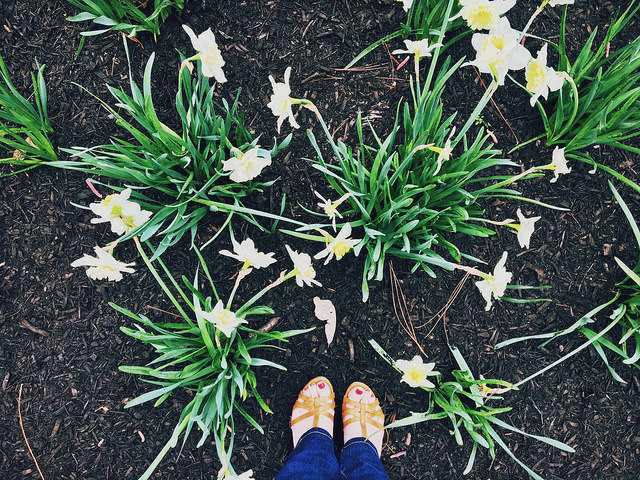 Main Events: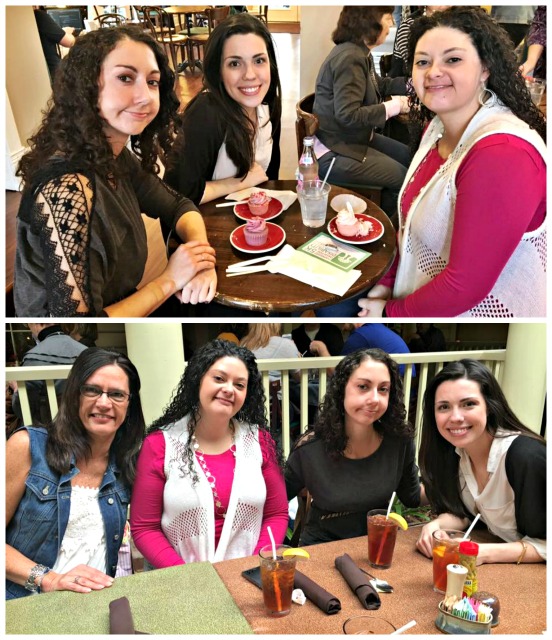 My mom and brother both have February birthdays, so we usually celebrate both as a family on President's Day weekend. This year was a milestone birthday for my mom! We had a birthday lunch for her at a farm-to-table restaurant followed by an IMAX and dessert at Muddy's. (It was great having my new SIL there for her first official family event. I still feel happy every time I say "my-sister-in-law.") We gave my mom a new record player and spent that whole evening having a dance party (nieces included) to her old records from the 70s. Great times.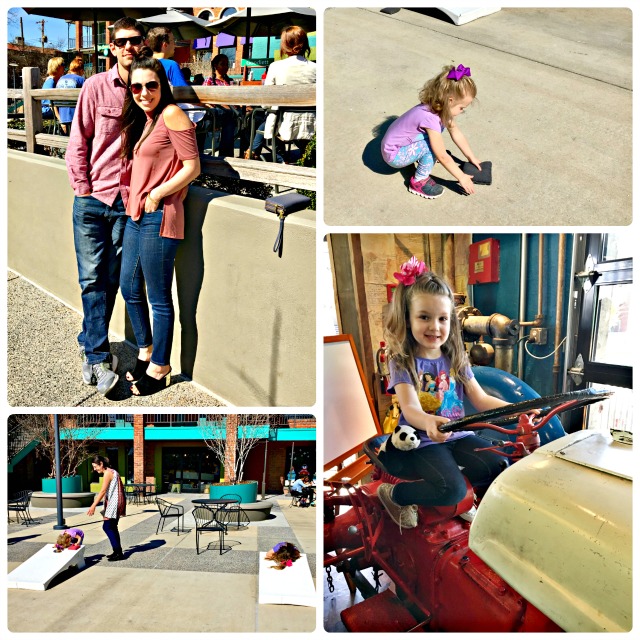 The weather was beautiful that Sunday and we all enjoyed Overton Square: Belly Acres, the candy store, and some cornhole!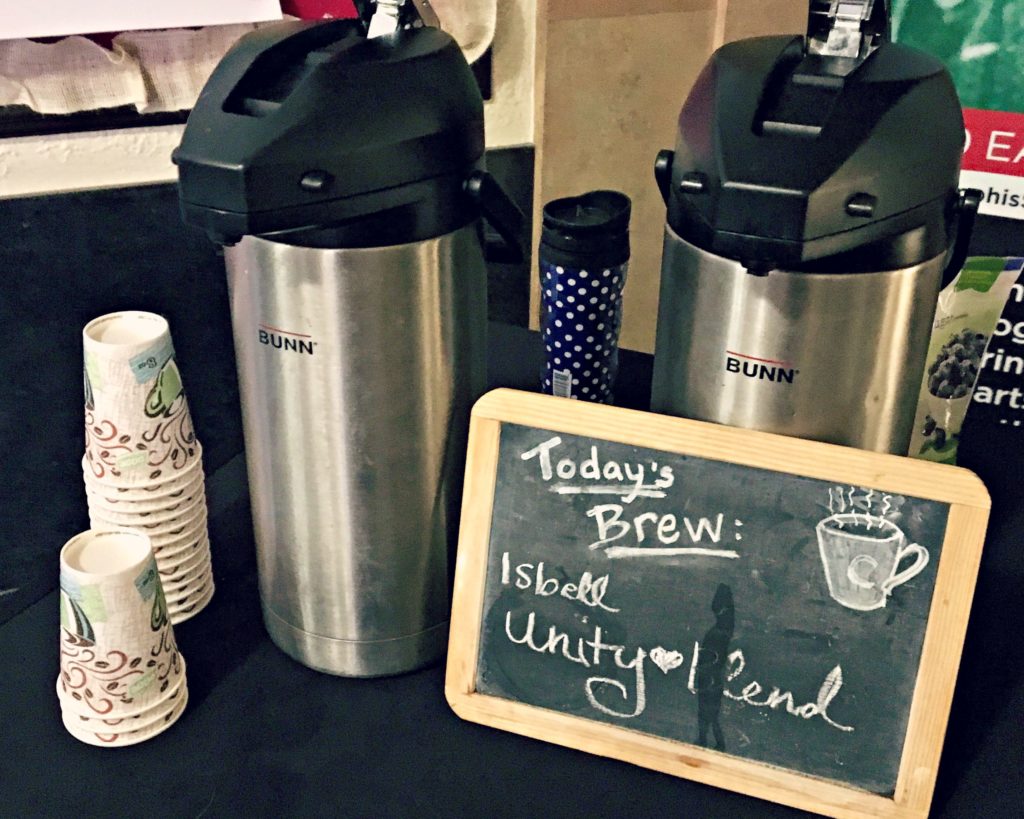 February was a difficult month for my church. Without getting into details, our founding pastor is no longer with us, and we'll be working through that individually and collectively for a while. But I'm extremely proud of how the leadership is handling it, and hopeful we'll come out of this stronger and more unified than before.
Real talk: this month wasn't the greatest for me personally either. I'm clearly going through another cycle of burnout. I keep thinking I've resolved it, but it keeps coming back. I feel overwhelmed, even smothered by my schedule and responsibilities (sometimes to the point of physical anxiety), and also at a loss to do anything about it. Life is just hard. Also, I haven't had a real vacation from work in about a year and a half.


Reading:
The Swan Riders is the sequel to my best book of 2015,The Scorpion Rules, and it surpassed my expectations. Anyone have an Erin Bow book club I can join for discussions? I also loved Shonda Rhimes' Year of Yes, which, among other things, reassured me I'm still a writer in my heart… all her thoughts about the creative process resonated deeply. Despite its great premise, Steelheart took me a while to get into, but I think I'm sufficiently hooked to read the rest of the series.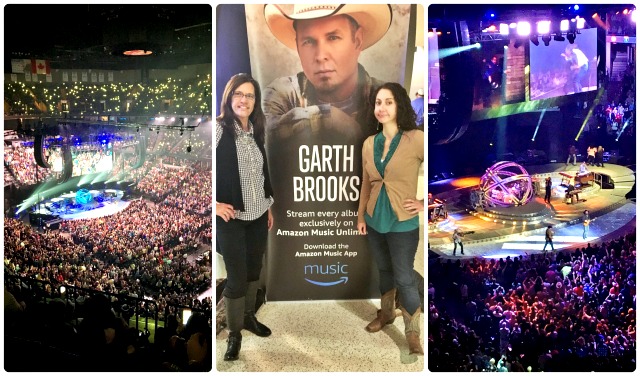 Listening:
My mom and I saw Garth Brooks during his four-concert stand here in Memphis. I might not have gone if she hadn't been so keen, but I have to say, it was a show for the record books. He played all the hits with boundless energy for over three hours. We were getting concerned for his health since he had another show right after ours!! Some of those songs are a lot more meaningful now that I'm older. It was surprisingly emotional.
On the podcast front, after following John and Sherry elsewhere for years, I'm loving the Young House Love podcast. Not only is the home content interesting, but you can also tell they really love each other and are true partners, and it does my heart good to be reminded that that exists. I've also gotten hooked on Missing Richard Simmons. Forget Season 2 of Serial and go straight to Richard!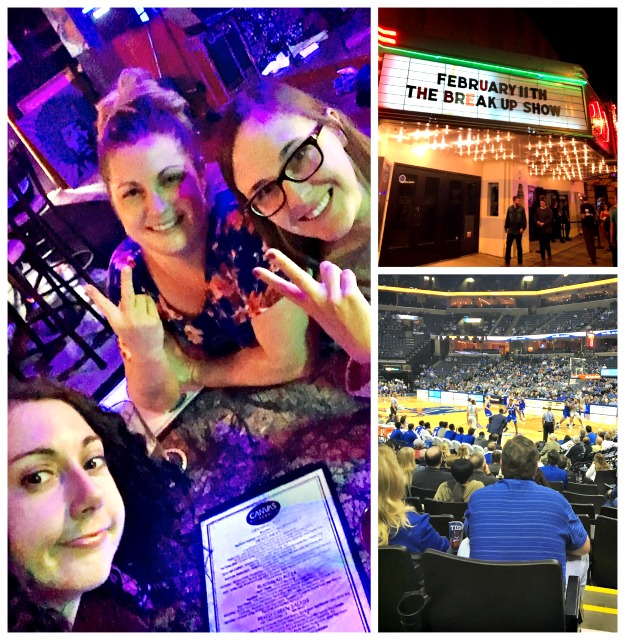 Around Town:
Brandi, Lexie, and I narrowly got second place at Clueless trivia (the tiebreaker question was the date of the depositions Cher had to highlight for her dad).
I went to The Break-Up Show at the New Daisy, which will be my Valentine's weekend tradition henceforth. It was an ensemble-cast dramatic reading of terrible dating app messages and breakup texts – I haven't laughed that hard in a long time. Whenever I get back on a dating app, I'll be saving the awful messages I get for submission to the show, instead of trying to forget they happened.
I got lower-level tickets to both a Tigers and a Grizz game, courtesy of a friend from trivia. Thanks Pete!!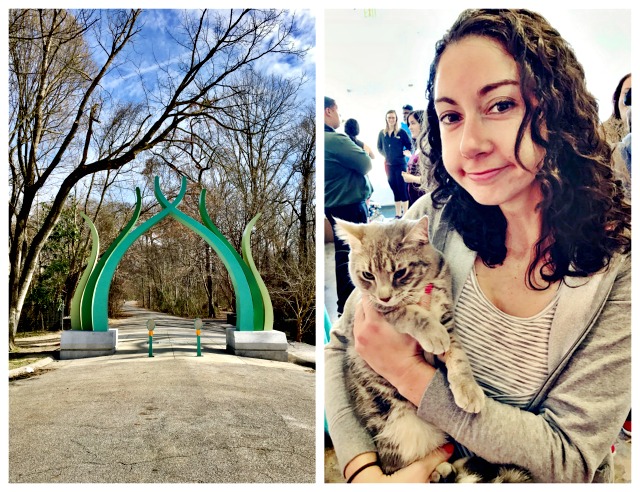 Kelsey and I excitedly attended cat yoga last weekend! It was designed as an adoption event, and was so successful on that front, there weren't many cats left to roam around during yoga. I think they're going to try kitten yoga next, at the shelter's facility, which should make the cats more comfortable to interact!
Overton Park has another new gate on the forest path. I was glad to see it on a run last week (one of few this month – my running mojo is currently very low).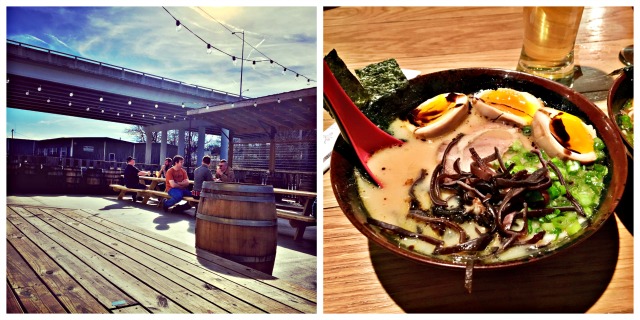 This Month at Wiseacre: I went to a beer-and-chocolate pairing (YUM), and made a special trip over on the night Lucky Cat Ramen was there (also yum).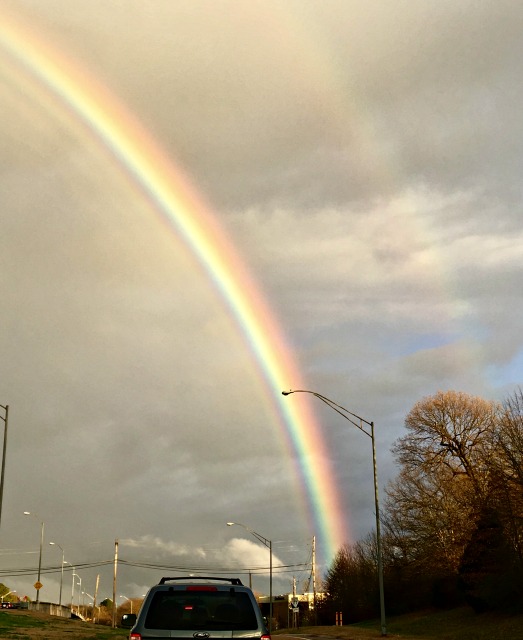 Random Happiness:
On my way to a hair appointment after work one day, I witnessed a VERY bright and impressive rainbow. It was a double rainbow and the stronger arc was almost doubled on itself. Normally I wouldn't have been in a place where I'd see it so clearly, so I felt extra thankful!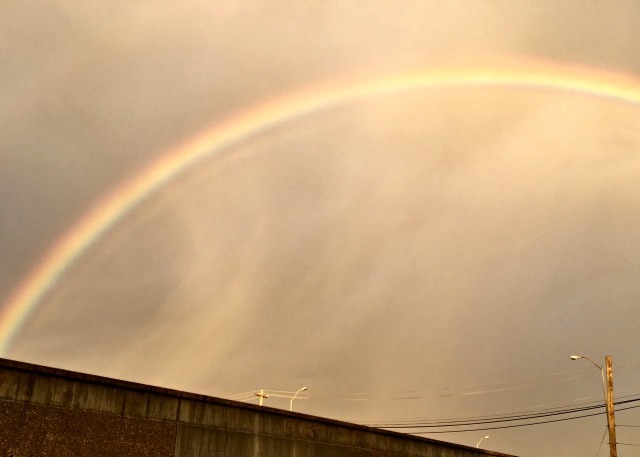 Your Monthly Rufus: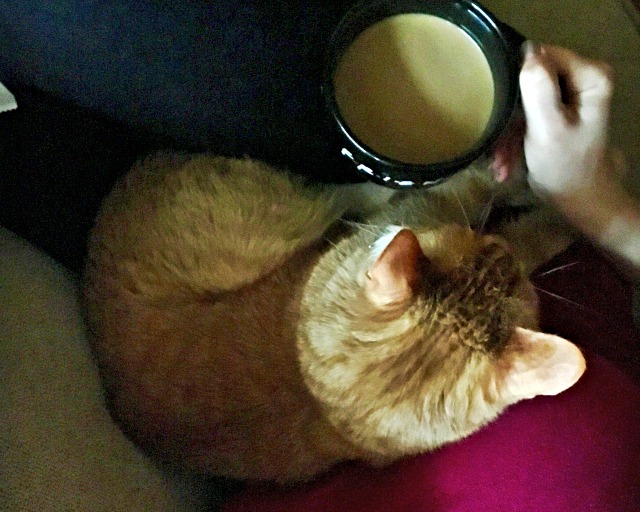 This one has a story: on weekend mornings, I actually have time to ease into the day, so Rufus and I curl up on the loveseat by the window while the coffee is brewing. He loves this ritual and starts meowing at me if I don't sit down at the expected time. :) I love his personality.
Quote/Meme of the Month: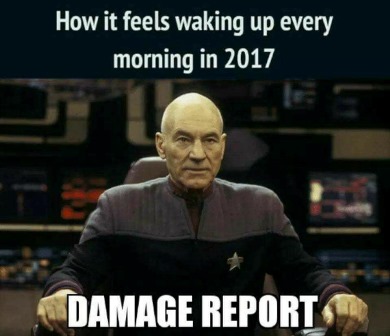 Good Reads:
♥ Candice Benbow: Notes from Esther on Valentine's Day 2017
♥ Mark Manson: The Disease of More
♥ Chump Lady (my blog discovery of the month): Nice vs. Kind
♥ Simon Worrall for National Geographic: We Are Wired To Be Outside
♥ I usually skim Design Mom's Living With Kids posts, but this one was worth a full read. Living With Kids: Paige Posladek
♥ Ijeoma Oluo: When A Woman Deletes a Man's Comment Online
♥ Ask Polly: I Got Sick, Dumped, and Fired. What Now?
About Brenda W.
Christian. Memphian. Reader. Writer. True blue Tiger fan. Lover of shoes, the ocean, adventure, and McAlister's iced tea.
View all posts by Brenda W. →
February 28, 2017
Posted in
what i'm into