What I'm Into: March 2017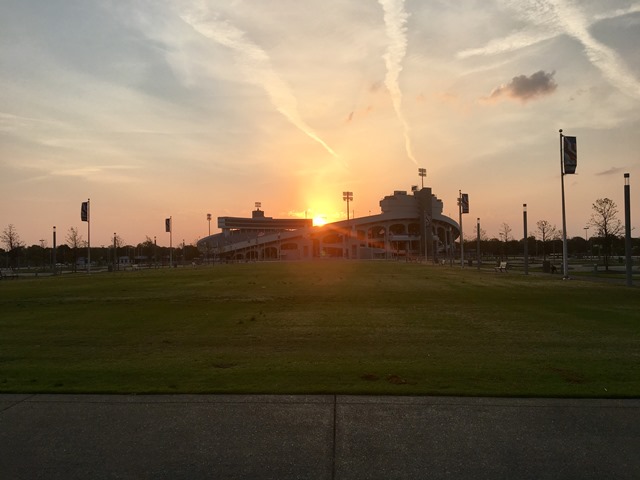 I caught a beautiful sunrise while leaving my morning yoga class the other day, and had to dash over to Tiger Lane to get a picture of it coming up over the Liberty Bowl. One of those happy Midtown moments!
Okay, let's dive in!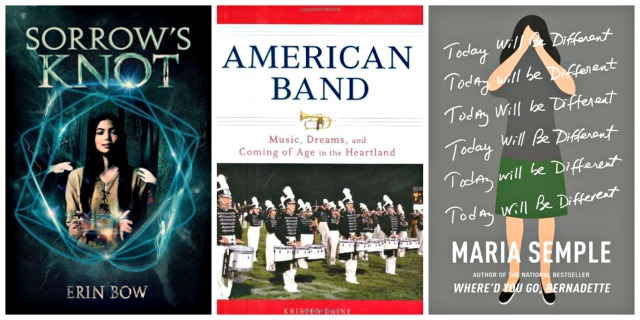 Reading:
Sorrow's Knot (my next stop in Erin Bow's bibliography) is YA fantasy about three friends in a mystical, matriarchal native society, and reminded me of Lois Lowry's Gathering Blue. For American Band, Kristen Laine embedded with a state-champion Indiana marching band for its longtime director's final season. If you, like me, have band in the fiber of your being, this will take you back. The book is about fifteen years old, and when I was done I wanted to look up all the key players and find out how they're doing – some of their stories are pretty incredible. Today Will Be Different is a quick, intriguing read. I haven't read Where'd You Go, Bernadette, but people who have say this one is similar.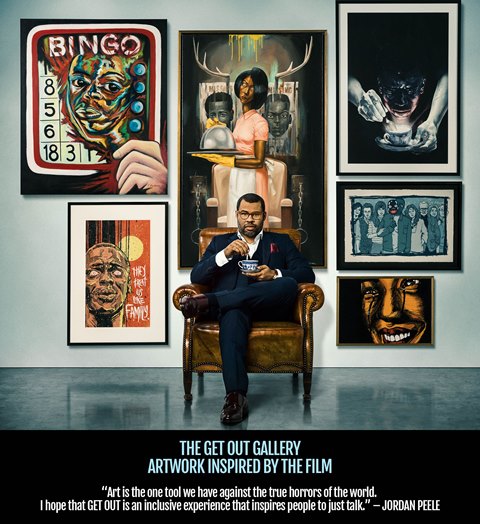 Watching:
Normally I don't do horror movies, but I made an exception for Get Out for its cultural significance. If you can tolerate suspense at all, you need to see it. I didn't fully appreciate its genius until a few hours later after I'd started to process all the layers.
Unsurprisingly, I loved the Beauty and the Beast remake. The movie is a visual feast, and the extra depth and backstory keeps it from being a frame-for-frame reboot. I especially enjoyed LeFou's character arc, or maybe I just love Josh Gad.
In March I watched all seven-plus hours of O.J.: Made In America. I was in high school when all that happened and had forgotten how truly insane it was. I mean, you can't make this stuff up. The documentary does a great job of establishing the setting and history that led to him being acquitted.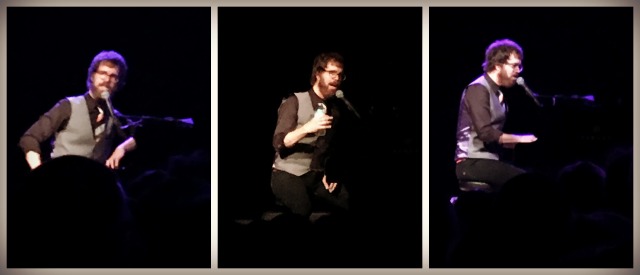 Listening:
I saw Ben Folds at Minglewood. He is a musician's musician and a nerd's nerd. I had heart-eyes the entire time. Tonight I'm going back to Minglewood to see Johnnyswim!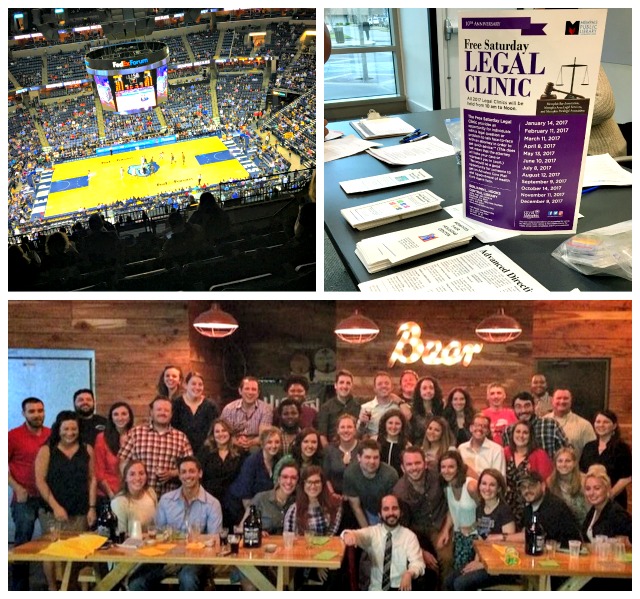 Around Town:
This month's Supper Club was a beer dinner at High Cotton catered by Stanley's Sweet Street Treats (which, despite its name, is not a dessert truck). Everything was delicious and it was one of the best-attended Supper Clubs yet. Two days later I was back at High Cotton for their annual Girl Scout cookie pairing, an event I LOVE. My favorite pairing was Baller Brown Ale with Samoas.
A few co-workers and I helped out at a free legal clinic. I need to start earning CLE hours, and this is a great way to do it. Wanting to help people is one of the reasons I got my paralegal certificate, so I was happy to put that to use, and plan to volunteer there again.
I made it to one Grizz game in March, in connection with a monthly networking event I go to sometimes. We're getting closer to the playoffs, and Tiger basketball is over (and how :(), so I'll be attending more games soon!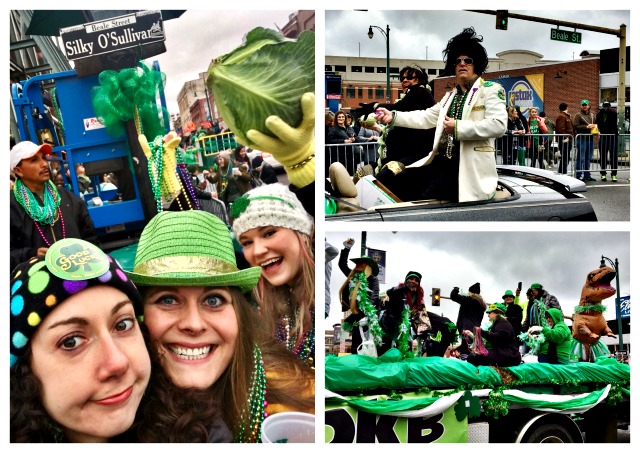 For the first time, I went to the Beale Street St. Patrick's Day parade. It was funny and extremely Memphis.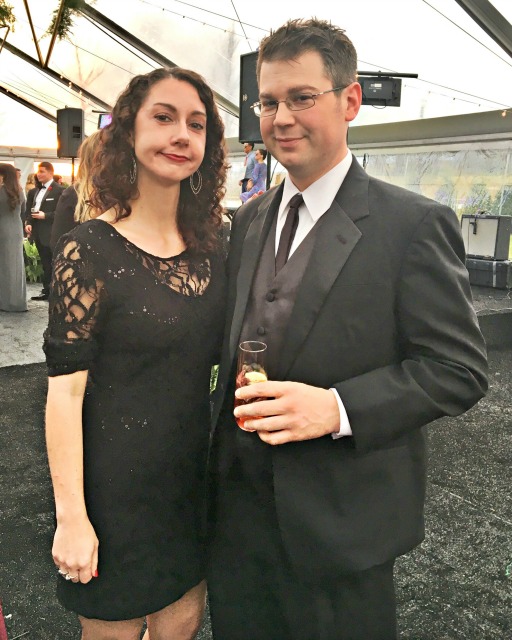 I'm a member of the Ronald McDonald House Red Shoe Society, and the Red Shoe Gala in March is our biggest fundraiser of the year. My friend Justin went with me and we had a great time (and yes, I wore red shoes).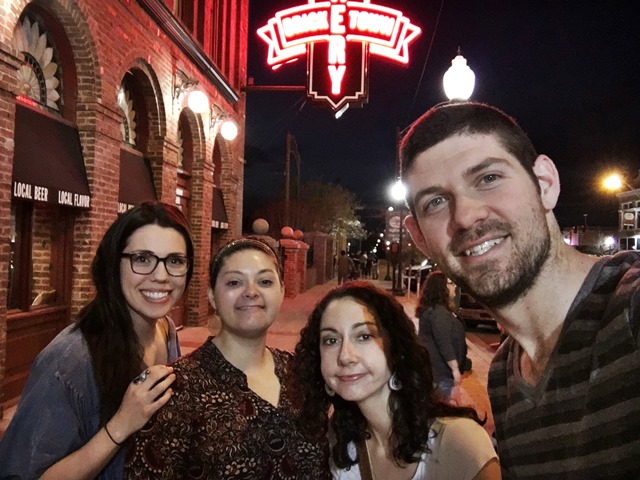 Travel:
All the sibs (minus my BIL) and nieces gathered at my brother and SIL's house in Fort Smith, Arkansas. Kevin moved there last summer and this was my first visit. It's a pretty nice place. We drove over the bridge so I could cross Oklahoma off my states-visited list, and my mom and I made a quick trip to the Fort Smith art museum to see a Peanuts exhibit. (Unable to resist the siren call of their children gathering, my parents came too and camped in their RV a few miles away. But they took my nieces for one night so we could have a sibs night on the town!)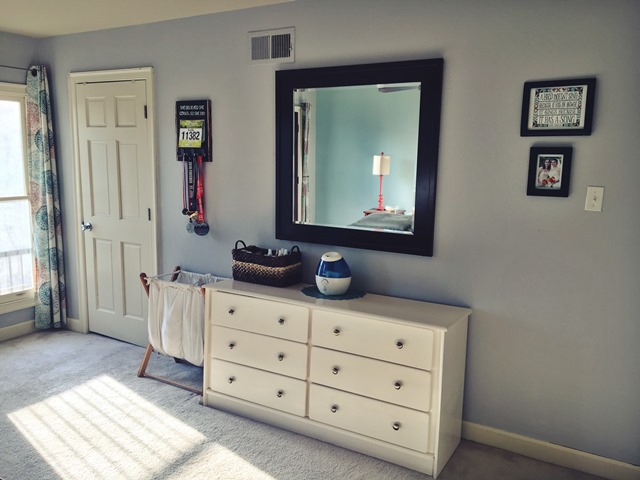 At Home:
With my parents' help, I completed a little bedroom redo this month! It started with a new accent wall the same color as my study. After that the room looked unbalanced, so I bought new curtains, repainted my bedside lamps, and hung new art that I painted myself. The next day, I remembered this large square mirror that was left in my attic by the previous owner. We detached the child-sized mirror from my dresser and hung up this one instead. It was exactly what that long wall needed, and I am THRILLED with the results!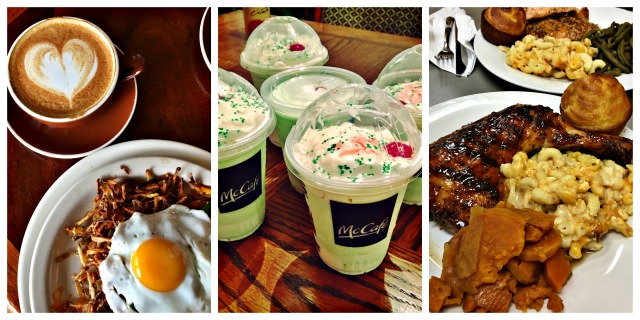 Eating:
My mom and I went to a soul food place, The Choo, for Memphis Black Restaurant Week. (I'll be back!) I was excited to find a McDonald's in Fort Smith with Shamrock Shakes (PS, proceeds go to the Ronald McDonald House!). I gave up bread for Lent, which has been more difficult in terms of convenience than anything else. But I'm doing okay… brunching on a lot of potato hash!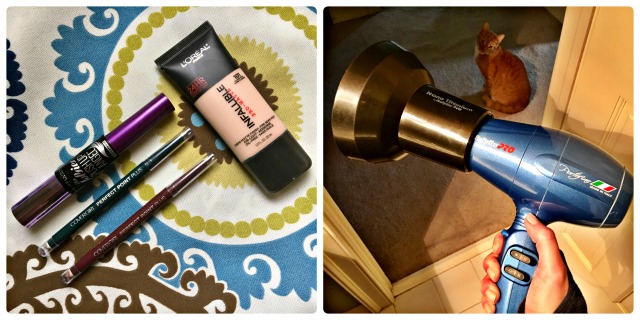 Beauty:
In my eternal quest for makeup for real oily skin, L'oreal Infallible Matte has been a solid discovery. Primer makes it even better. I'm also always looking for strongly pigmented eyeliners that don't clump, break off, or do anything weird, and I've been pleasantly surprised by these Cover Girl Perfect Point eyeliners. Finally, though I object to mascara named like a bra, I'm reluctantly impressed by Revlon The Falsies Push-Up Angel.
My hair dryer died at the beginning of March. It was my third or fourth Conair Infiniti, and while I still like that model, it seemed like a good opportunity to see what else is out there. I finally settled on the Babyliss Pro Nano Titanium Portofino. It was more than I've ever spent on a hair dryer, but it has a four-year warranty, and so far it's totally worth it!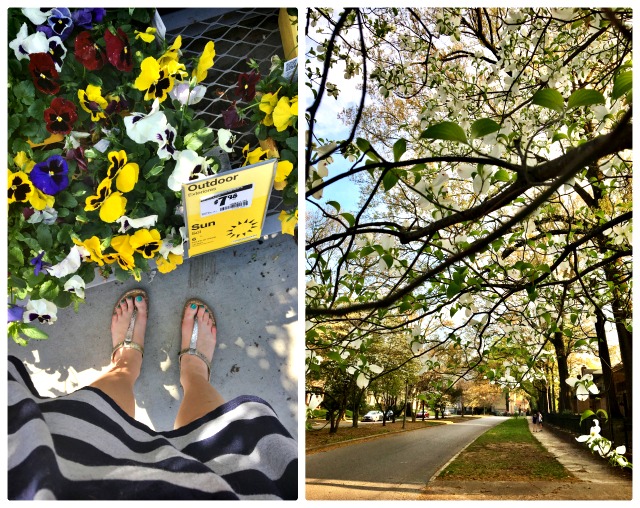 Random Happiness:
After a fun late snow on St. Patrick's Day night, spring arrived for keeps, and it's glorious! I cannot overstate how beautiful my neighborhood is in spring.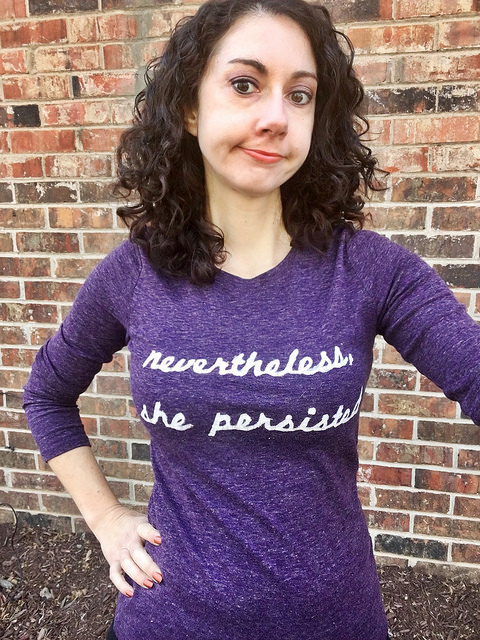 I painted another shirt for International Women's Day!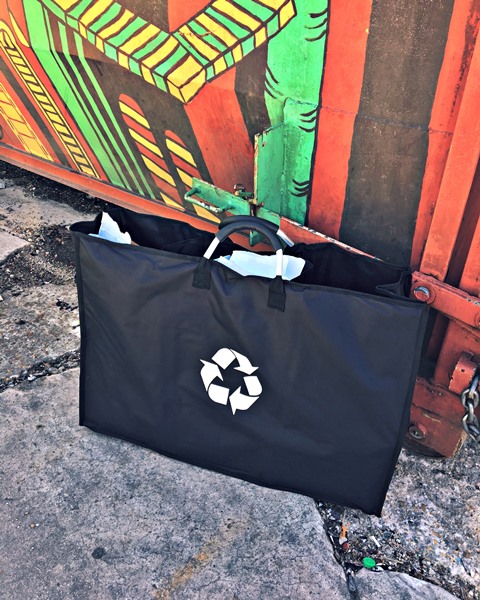 This recycling bag has changed my life. For two years, I've stacked a variety of makeshift bins on the back of my washer and dryer, and getting full ones to the car and then the recycling center has looked like the Before of an infomercial. Now I hang this huge, three-compartment bag on a wreath hook inside the laundry door, and when it's full, I just pick it up and go! SO much easier.
I had my first regular eye checkup, nine months out from PRK. I'm solid at 20/20 and still SO THANKFUL to be able to see with my own eyes.
Oh and: I BOUGHT A TICKET TO HAMILTON IN CHICAGO!!! :D I think I was in shock at first. I'm going this summer, so by the time it happens I'm going to be insanely psyched.
Your Monthly Rufus: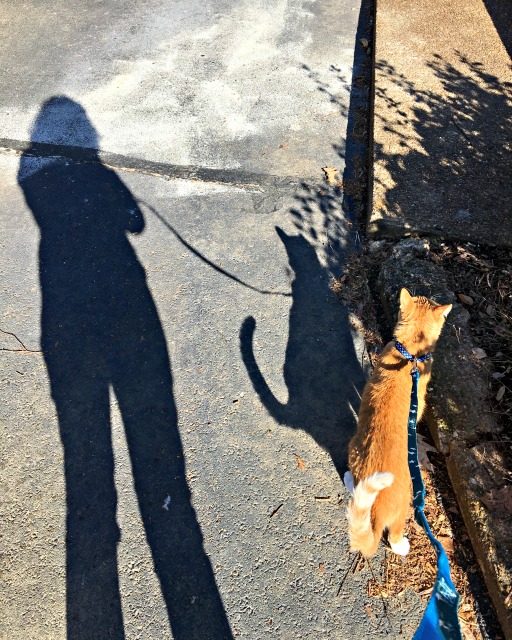 Pinterest Quote of the Month: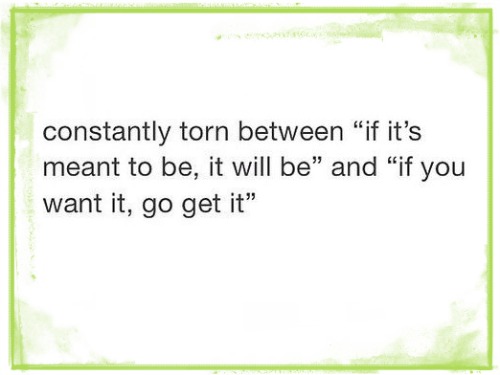 On The Blog:
I talked about my ongoing struggle with burnout.
Good Reads:
♥ Victor Lodato in the New York Times: When Your Greatest Romance Is a Friendship
♥ "There is a certain shame associated with leaning into skepticism that keeps people of faith from openly, earnestly seeking answers, and, to be honest, I'm over it. It's too uncomfortable to keep it all shoved inside, zipped up, on the verge of ripping at the seams. So, if you've ever sought permission to be like WTF, God? — with any authority I have as a person who loves Jesus, I'm here to grant it to you. Welcome to the club." Tara B: The Search: My Fledgling Quest for Answers about Faith, God, and Theology
♥ Lavanya Ramanathan in the WaPo: We thought Gen X was a bunch of slackers. Now they're the suits.
♥ This made me cry: Hannah Brencher: Things Fit, a note to those flying solo
♥ Addie Zierman: Yields vs. Abundance and the Slow Work of Cultivating Faith
♥ Bob Vulfov in the New Yorker: Kellyanne Conway Spins Great Works of Literature
About Brenda W.
Christian. Memphian. Reader. Writer. True blue Tiger fan. Lover of shoes, the ocean, adventure, and McAlister's iced tea.
View all posts by Brenda W. →
March 31, 2017
Posted in
what i'm into