What I'm Into: June 2017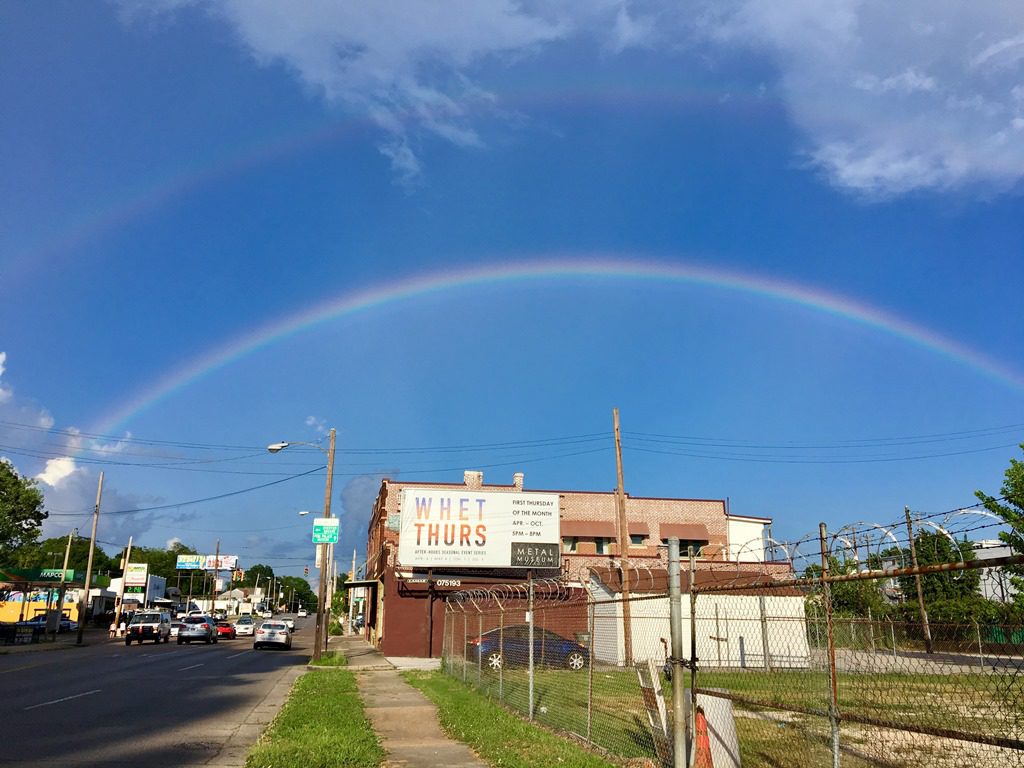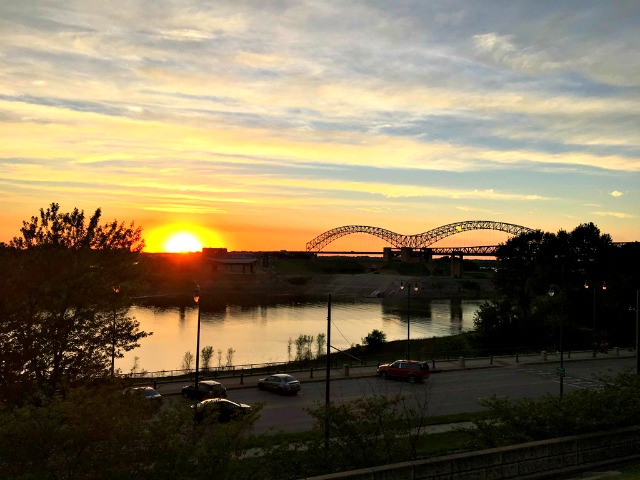 June: rainbows, sunrises, sunsets, and good times!

Reading:
I had some airport time in June, so it was a decent reading month. Everything was good; my two standouts were Girl at the End of the World, Elizabeth Esther's memoir about growing up in and leaving a fundamendalist cult, and existential time-travel AU novel All Our Wrong Todays, which seemed better and better as I reflected on it later. I went back and upgraded it to five stars!
Listening:
alt-J released Relaxer and I've been rocking out to In Cold Blood constantly (the video is classic trippy alt-J, "nature documentary meets Tarantino"). I haven't bought the new Lorde album yet, but love what I've heard so far. Meanwhile, Memphis Type History (the website I write for sometimes) just launched a podcast, and I've subscribed to a few other new ones. Fresh Air's interview with Roxane Gay was tough to listen to, but gave me a lot to think about.
I won free tickets to Norah Jones in a Downtown Memphis Commission raffle! My Norah-crazed SIL was unable to come to town for the show, so my boyfriend Taylor came with me, and we had a nice relaxing time. The next night we saw John Paul White at Levitt Shell, making for a very chill 24 hours.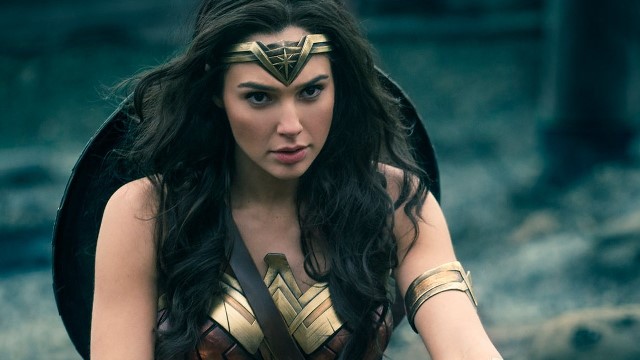 Watching:
For Father's Day I saw Wonder Woman with my dad :), and it lived up to all the hype. As expected, I was moved and inspired. Gal Gadot is luminous and totally worth the wait to bring WW to the big screen.
I'm still working on season 3 of Kimmy Schmidt. So far it's fallen a little flat for me, but a few plot points (like Gretchen trying to become the first female cult leader) are catching me with their brilliance on the flip side.
Taylor and I have been introducing each other to some of our favorite movies and shows. Most shows he follows are on HBO, and I haven't had cable since 2013, so it's more of a "here's one representative episode" kind of thing. We also watch a lot of random documentaries. If you haven't seen The Barkley Marathons, you should, and then I want to talk about it.
A few months ago, I attended a cat yoga class. Turns out a local filmmaker made a short film about it, and Kelsey and I are in it! I went to the screening this week – it played before Kedi, a documentary about street cats in Istanbul. (I now really want to visit Istanbul.)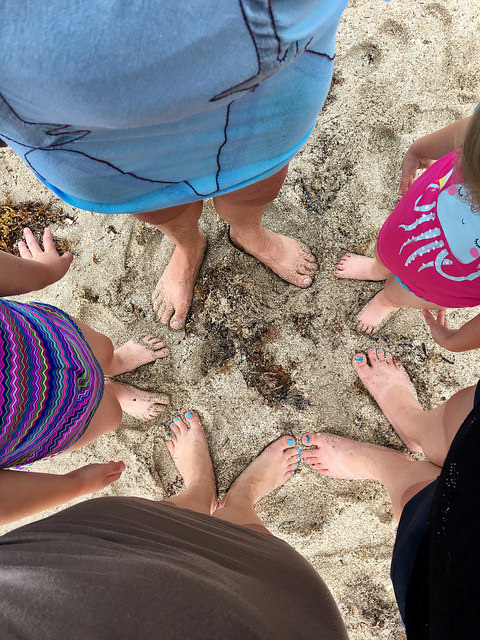 Travel:
My mom, sister, two nieces, and I took a girls' trip to Miami! The weather wasn't great (we only got one hour of beach time the whole trip), but we made the best of it. We stayed at a hotel in Brickell part of the time, enjoyed the pool and hot tub, took the girls to a new science museum, and attended my cousin's high school graduation.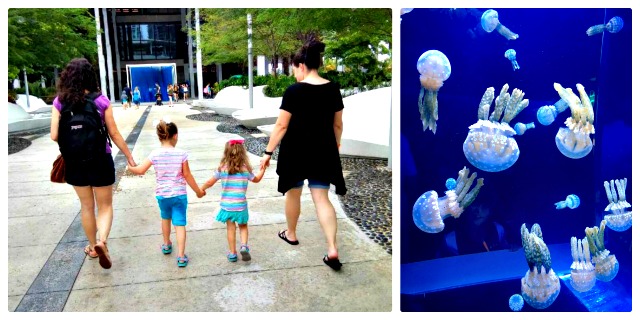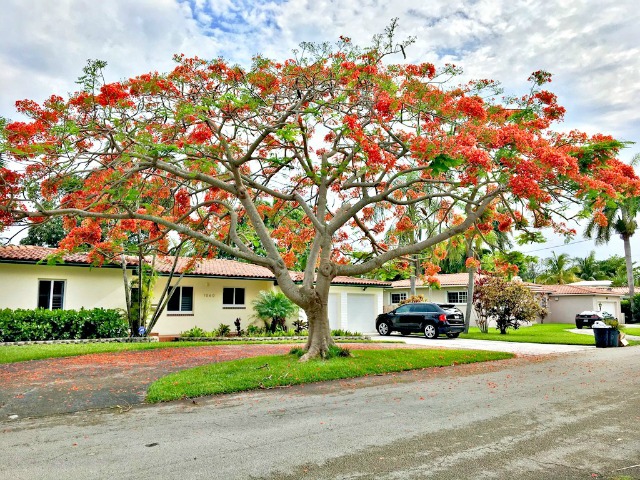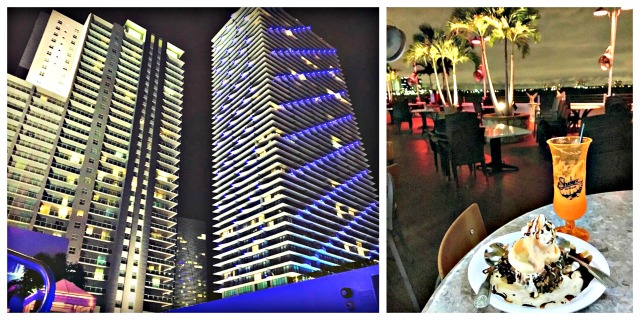 My mom and I went to our family's favorite restaurant, Shuckers, on my last night despite the bad weather. We also went to Wynwood (my new favorite Miami neighborhood) one night while Debra and the girls went to the pool!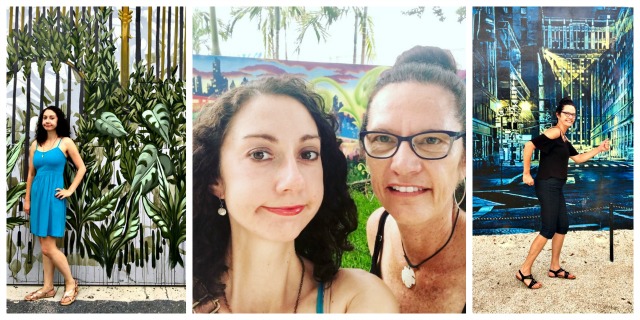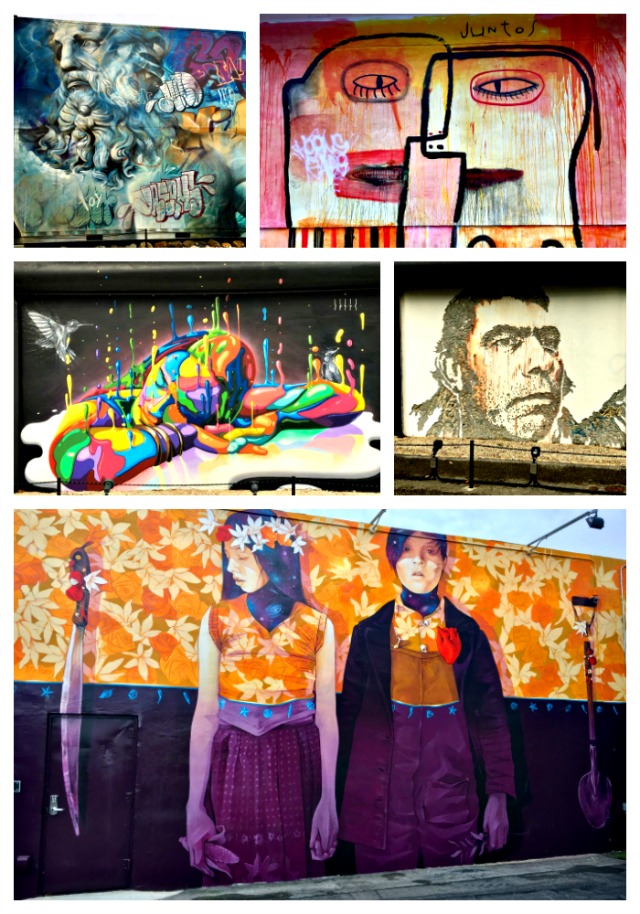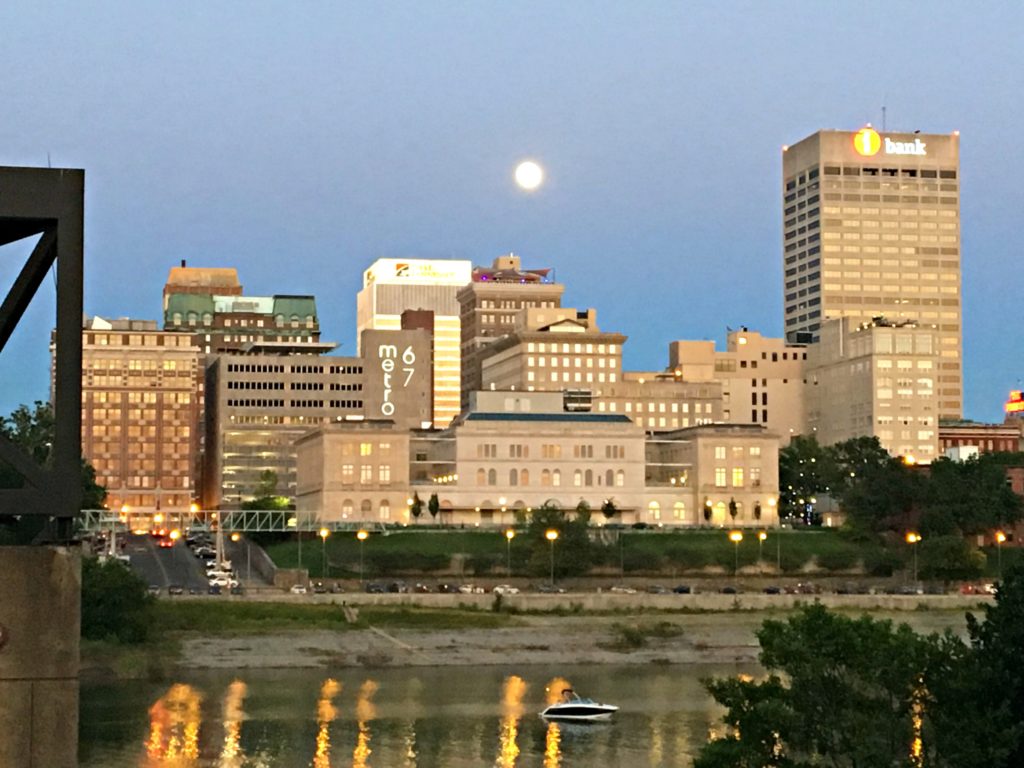 Around Town: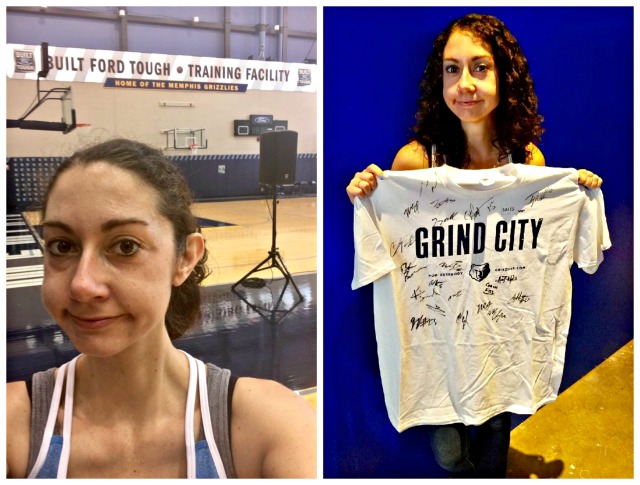 After repeatedly signing up only for the event to be cancelled, I finally attended a Grizzfit Yoga class on the Grizzlies' training court! It was followed by a "beach body" class that's taken me almost a week to recover from. I also got to go to a season ticket holders' NBA Draft watch party with Taylor, where I won a shirt signed by the entire team and Coach Fizz!! I'm going to frame it.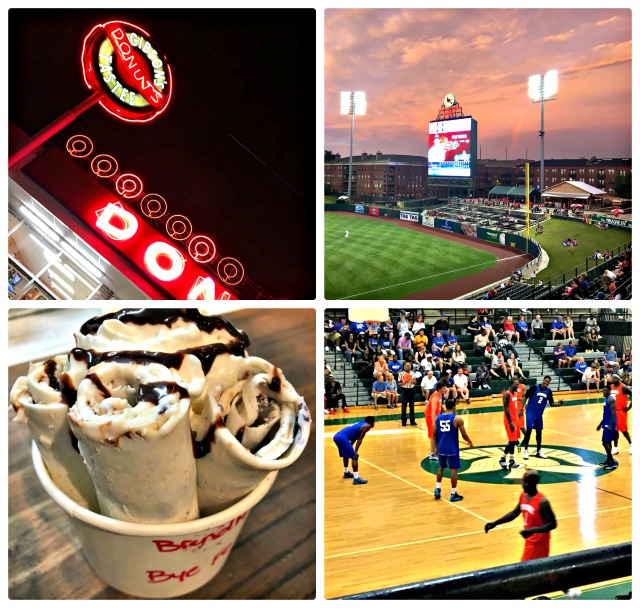 Supper Club was at the Redbirds game this month (complete with a rainbow!). The 2017 Tiger basketball alumni game was Memphis vs. UT, with plenty of favorite Tigers in attendance on and off the court for me to flail over. In food news, we have a new rolled ice cream place downtown (don't go if you're in a hurry). Taylor took me on a surprise late-night Gibson's run one night after I'd been craving a donut all day. He continues to know the way to a Memphis girl's heart.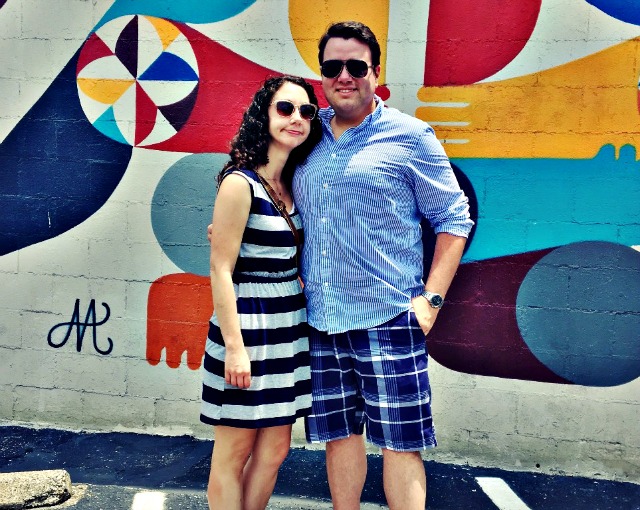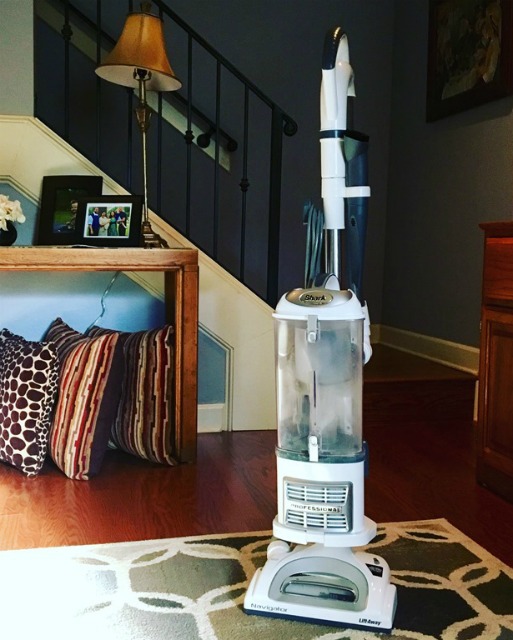 At Home:
I have notoriously bad luck with vacuum cleaners. Years ago I splurged on a cordless Dyson Animal thinking that would be the end of it, but it lost suction and started breaking down regularly. When it died again this month right on schedule, I decided I couldn't deal anymore and ordered a Shark Navigator Lift-Away. From the first use, my feet could feel the difference in floor cleanliness, and I don't have to vacuum the downstairs daily anymore. Handling a cord again is a little annoying, but I don't think any cordless can really hold up to my messy cat, so I'll gladly take the tradeoff!
Between leaves, pollens, and seeds from my bird feeder, I've struggled to keep my patio swept. I decided to look up small leaf blowers and found this electric one for $16!! It has more power than I need, and I can take the nozzle off and store it in my hall closet. Excitement!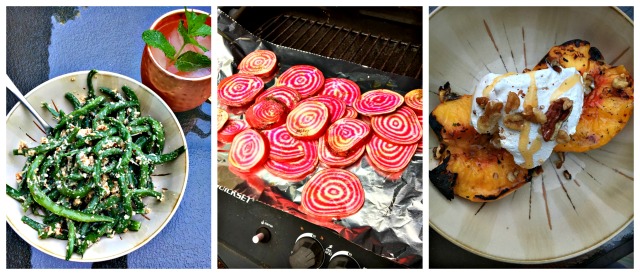 Cooking/Eating:
Attempting to keep up with my CSA has me cooking more, and grilling as much as possible. I've been sticking to the Smitten Kitchen newsletter almost exclusively (green beans with almond pesto, grilled peaches, etc). I'm also enjoying my Moscow mule mugs, and welcome your ginger beer recommendations!
Your Monthly Rufus:
After getting his claws clipped at the vet – I finally decided to stop trying to do it myself. Well worth the 15-minute trip!
Pin of the Month: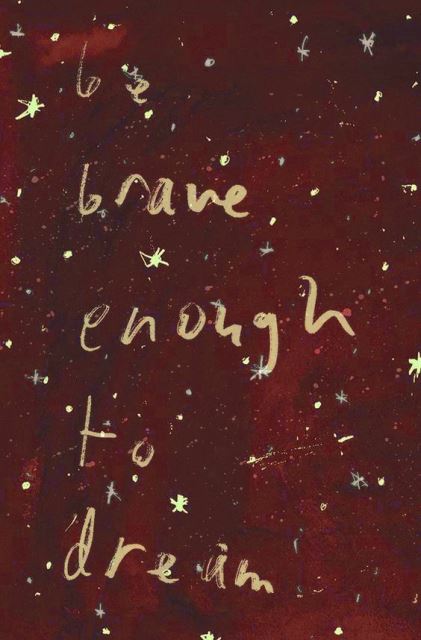 Good Reads:
♥ Julia Carpenter for the WaPo: Age 30 isn't a deadline, and other life advice from a former Seventeen editor
♥ Jason Brooks at Touchpoint: Sixteen Years After I Said, "I Do", Here's What I've Learned. And on the flip side, John Gorman at PS I Love You: I Was Young, Until I Wasn't.
♥ I enjoyed this story of a cross-country RV road trip with six kids! Living with Kids: Laura George, at Design Mom
♥ Kelle Hampton: An Interview with My Dad on Gay Pride
♥ Lindsay Ferrier: I Will Never Be a Sweet Friend
♥ John Pavlovitz: The Church That Is Making People Homeless
♥ Laura Jean: More Harry Potter, Less Apologetics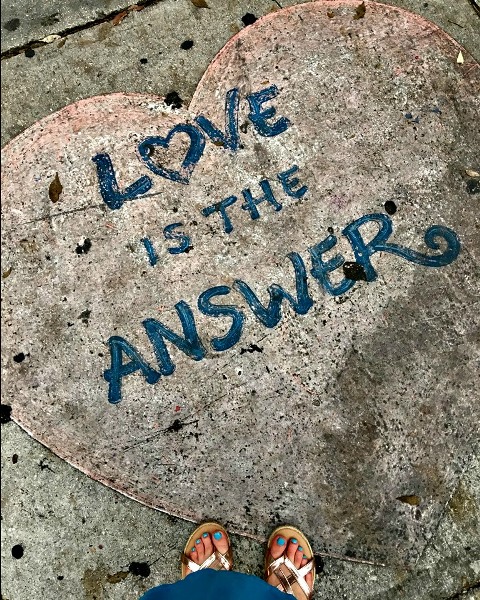 About Brenda W.
Christian. Memphian. Reader. Writer. True blue Tiger fan. Lover of shoes, the ocean, adventure, and McAlister's iced tea.
View all posts by Brenda W. →
June 30, 2017
Posted in
what i'm into