What I'm Into: August 2017
Main Events:
I officially entered my late 30s this month, but lots of fun and love distracted me from that alarming fact. My parents kicked it off early by taking me to the James Taylor and Bonnie Raitt concert. I'd seen both of them before, but their long history together made for a special experience! On my actual birthday, Taylor took me to dinner at the Majestic and to our usual Wednesday-night British Bingo (I didn't win, but we cleaned up the following week). Birthday week closed out with a party at Railgarten that included a lot of friends I hadn't seen in a long time!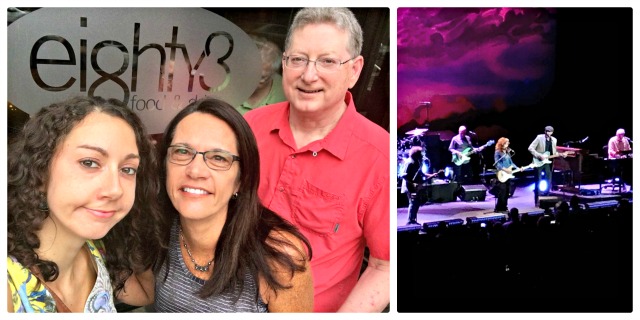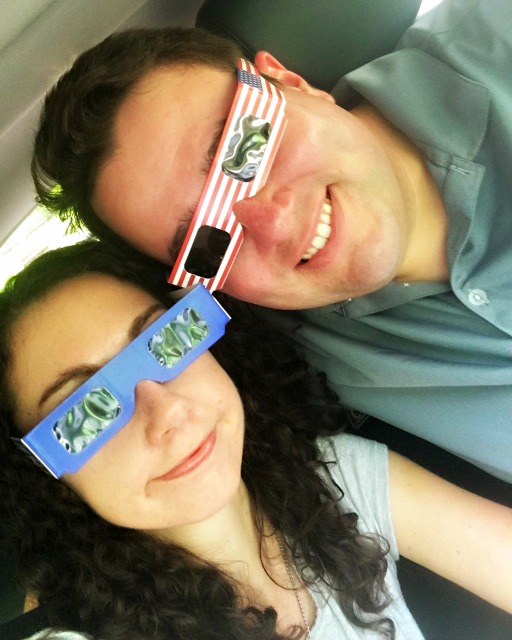 Taylor and I went to Nashville on August 21 to witness the eclipse with my sister and her family. It was my first total solar eclipse, and totally worth what we went through to be there (let's just say I'm never doing Airbnb again). The difference between a 99% and 100% eclipse is greater than I could have imagined – Lindsay Ferrier described the experience well. I didn't take any pictures during the eclipse because I wanted to be fully present, but we got lots of fun pics while we waited!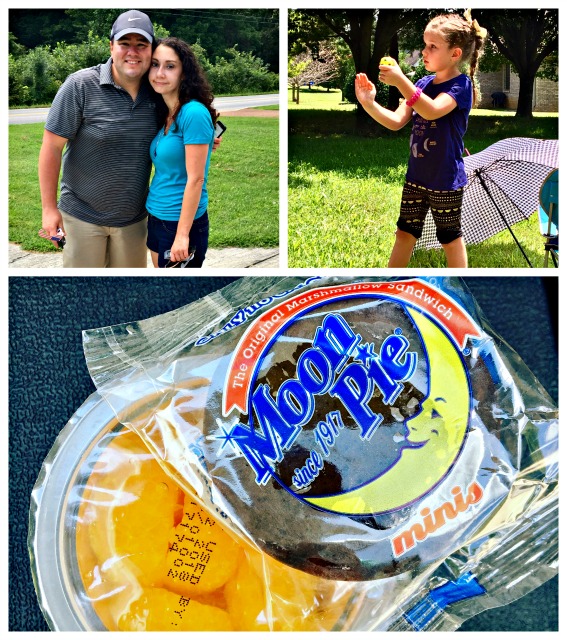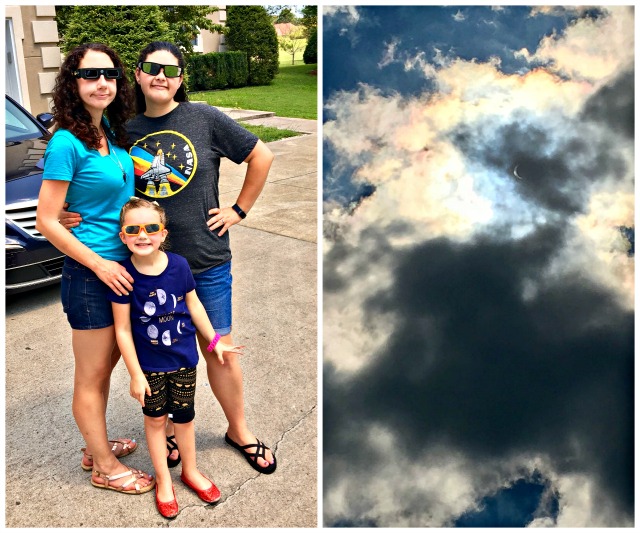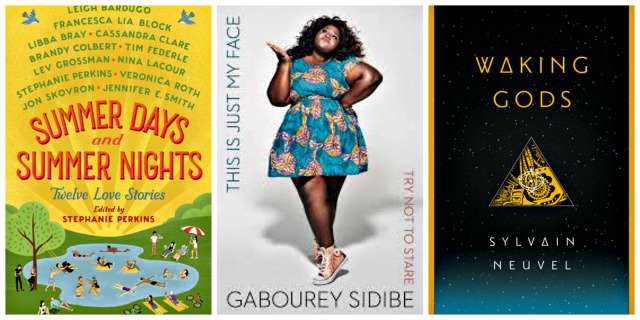 Reading:
I can't resist essay memoirs by witty actresses, and Gabourey Sidibe's is a great addition to the list. Her story is compelling, and now that she's helpfully pointed out her name rhymes with cabaret, I will never mess it up again.
The Themis Files series (Waking Gods is #2) is like The Sparrow's more lighthearted, scientific cousin – aliens, adventure, existential questions, exploring the concept of family. I love these books and can't wait for the third next year.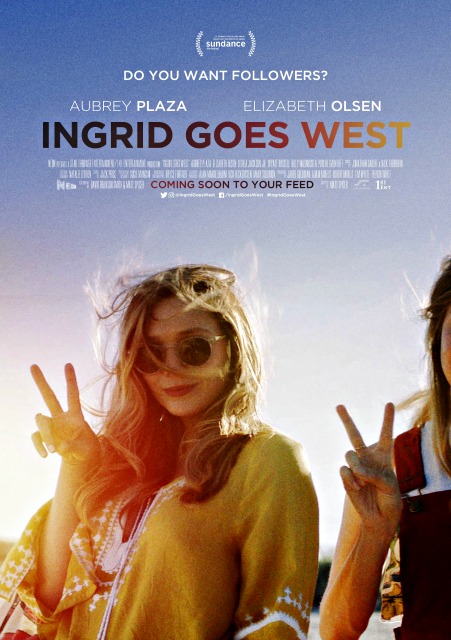 Watching:
On a whim I went to see Ingrid Goes West by myself this week. It was weird and often uncomfortable to watch, but that's only because the themes are so real. Also, O'Shea Jackson Jr. is adorable.
Celebrating:
My friend Stacey married her longtime love Ben at Lichterman Nature Center, with the best weather you could ask for in Memphis in August. I'm so happy for her and happy to be a witness to their story from the beginning to the new beginning!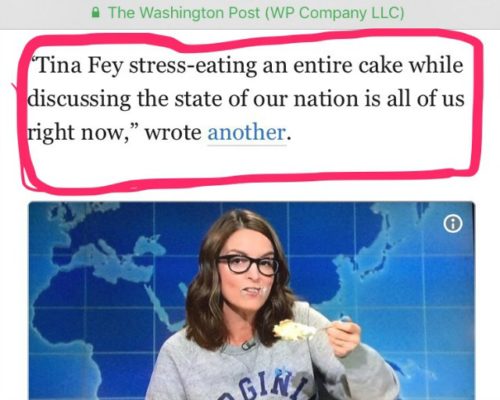 "Celebrating" isn't really the right word for this, but it was a thing: I had a fairly bland tweet go viral (by my standards – over 3000 likes) and get quoted in the Washington Post!! Within about a 48-hour period, I learned a lot about the randomness of "fame" (again, compared to my usual life) and got many opportunities to think and build resilience. :P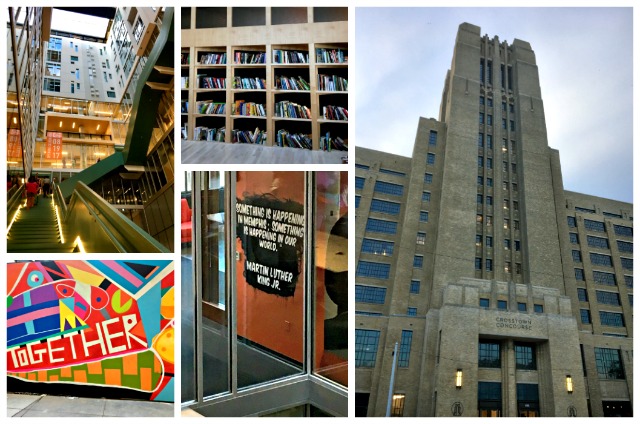 Around Town:
Crosstown Concourse started its new life after sitting vacant for 25 years. As I walked around the grand opening, I got unexpectedly emotional about the scope of what's been achieved because a few people believed it was possible. It did my heart good to see Memphians of all ages and races enjoying Crosstown together. For a minute I felt like if our city can bring this building back from the dead, together we can do anything. I've felt a pull toward this place since the revitalization was announced. My rare feelings of destiny are historically pretty accurate, so we'll see what role it ends up playing in my life. ♥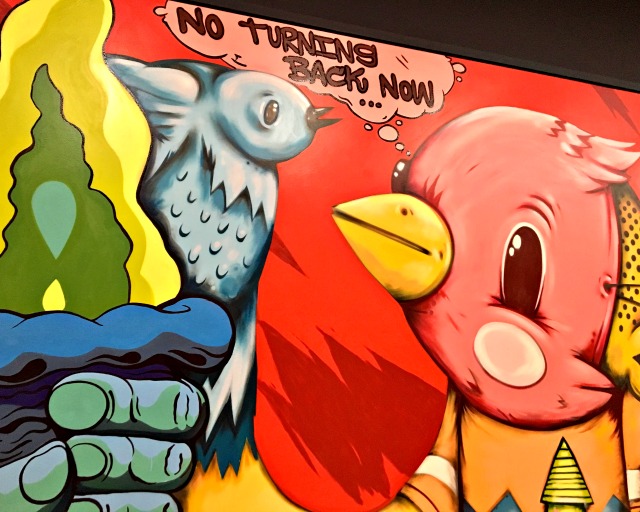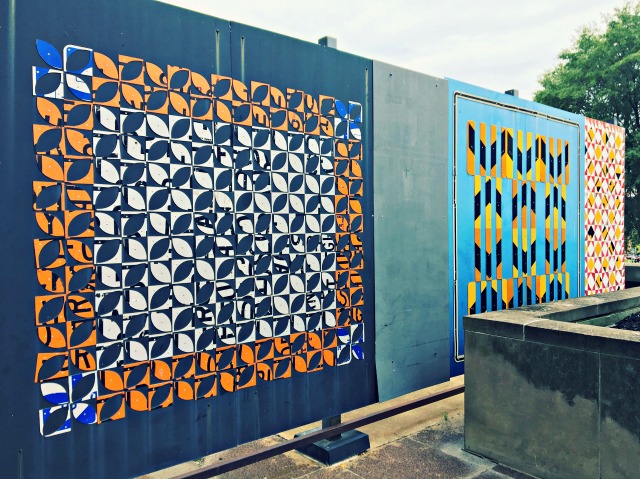 These murals downtown are made of cut-up street signs. Recycling win.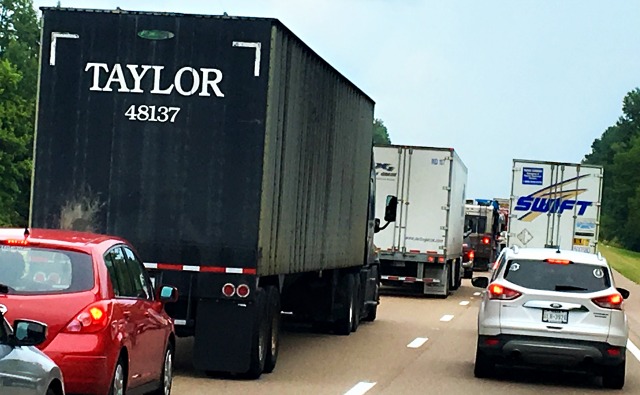 Seen on the way to Nashville – we should have known then there was a T-Swift disturbance in the force.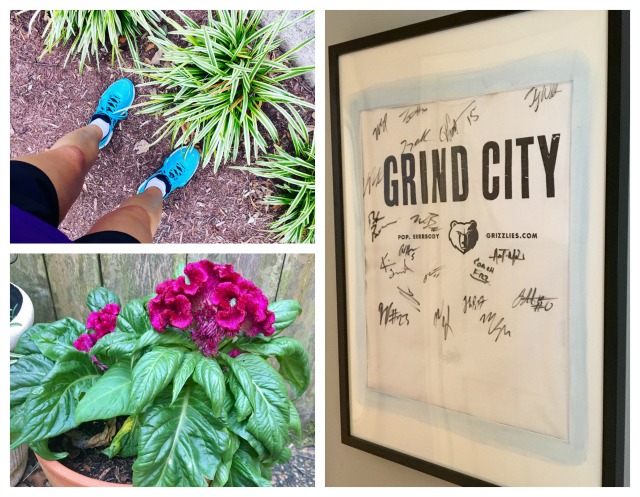 At Home:
I officially started training for my second St. Jude half-marathon on December 2. I stopped running seriously after the last St. Jude, so I'm basically starting over, but am feeling more encouraged by the day. I've never tried an interval or speed plan before, but am interested in something to help increase my overall pace. It's still early enough to make some progress. If you know of an easy-to-use app with good cueing, hit me up!
I got an IKEA frame for my signed Grizzlies shirt, jazzed up the mat with a little watercolor, and hung it in a place of honor. Still miss you, ZBo.
This $3 celosia makes me happy. It looks like fuzzy, fuschia coral.
I love the pattern of my bedroom curtains, but their flimsiness was disturbing my sleep. Taylor loaned me some blackout curtains he isn't using and hung them on a second rod for me. The difference is AMAZING.
For the first time in my life, I hired a cleaning service after a friend started working for them and showed me a list of services. I haven't had energy for deep detail cleaning in a LONG time, so occasional help with those things will be great. They came this week, and I'm enjoying my sparkly windows and non-icky microwave!
Your Monthly Rufus:
Helping me pin-hem curtains.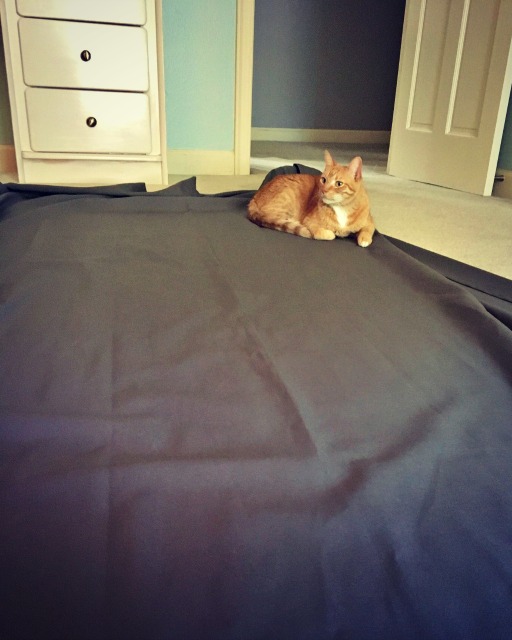 Bonus: In recent months Rufus has been exhibiting crazy behavior and developing a fairly serious biting problem (only with me – thankfully?). I'm not sure why and plan to bring it up at his checkup soon, but in the meantime, I had to do something. I picked up Feliway, the world's most expensive plug-in, and 24 hours later he was blissed out. Worth it.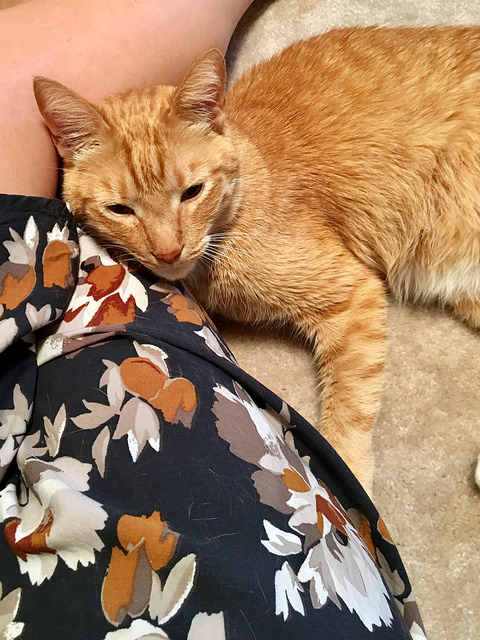 Pinterest LOL of the Month:
From this amazing Buzzfeed post.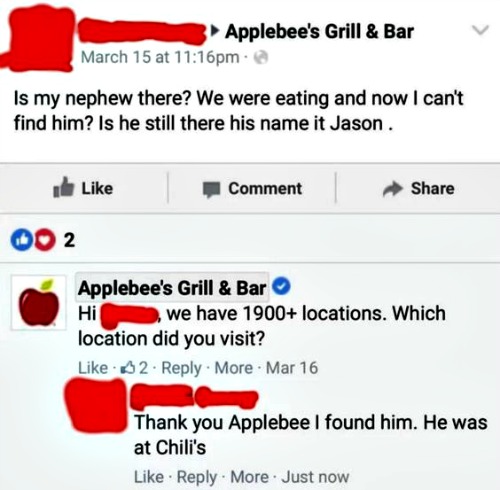 Good Reads:
♥ Heidi K. Isern: The Naked Truth of Getting Older
♥ Ijeoma Oluo at The Establishment: You Must Understand Why You Believe What You Believe — And How You Got There
♥ Ruby Bastille: Hours of Hell and Hope
♥ Chris McCoy's profile of a brave local woman and a tragic story: Alyssa Moore: Survivor
♥ Big Bang Theory actress Melissa Rauch reflects on pregnancy and miscarriage in Glamour.
♥ Heather Caliri at Relevant: What If Everything You've Been Taught About Being 'Successful' Is Wrong?
♥ John Gorman at P.S. I Love You: A Letter of Resignation
About Brenda W.
Christian. Memphian. Reader. Writer. True blue Tiger fan. Lover of shoes, the ocean, adventure, and McAlister's iced tea.
View all posts by Brenda W. →
August 31, 2017
Posted in
what i'm into