What I'm Into: July 2017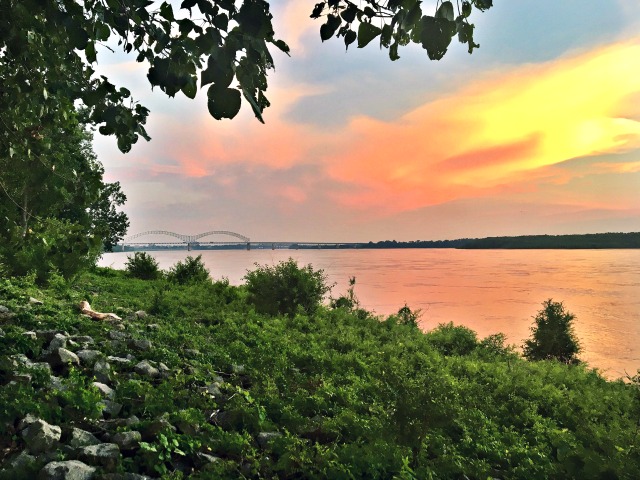 July was my busiest month in recent memory. If you follow my life at all, you know that's saying something. I had visitors or was out of town all but one weekend, and my work stress has been off the charts due to a week at an offsite conference, a suddenly extreme workload, and getting a new assistant. Lots of good times, but this introvert is currently feeling like a shadow of herself. Let's dive in.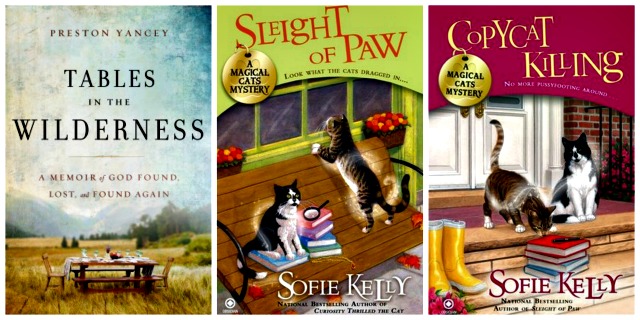 Reading:
Even airport time couldn't save my book total this month. I finished Tables in the Wilderness, Preston Yancey's memoir of his college faith crisis, then moved on to books two and three in the much fluffier Magical Cats mystery series. I enjoy these books, about a small-town librarian whose two cats help her solve crimes. Don't knock it till you try it. Though between the rising body count and secret-murderer count, I'm wondering how sustainable this plot is. It's not a big town. (My friend Katharine told me Agatha Christie ran into this problem and had to relocate her heroine entirely.)

Watching:
Taylor and I saw Dunkirk. I don't love war movies as a rule, but this one is tastefully and powerfully done, and beautiful to look at. I haven't been watching much else besides Fixer Upper – we get tired trying to decide what to watch and keep ending up back with Chip and Jo.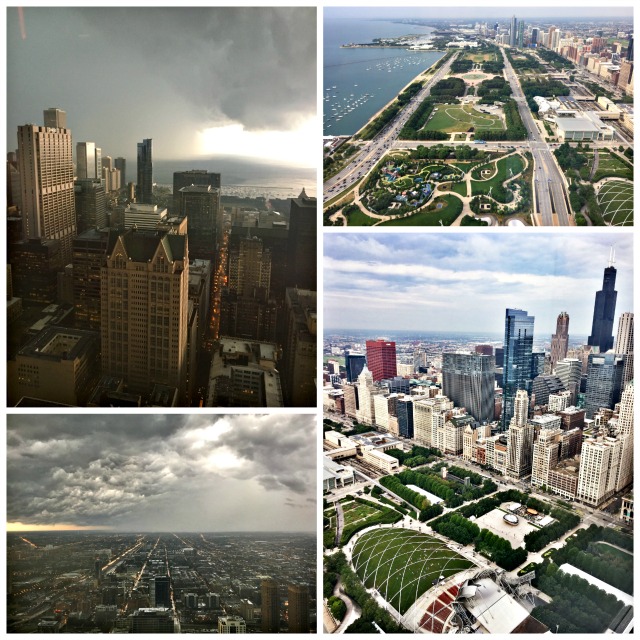 Travel:
I went to Chicago with my department for a work conference, and it was pretty great! We had our meetings at big law firms, so instead of looking at a conference room wall all day, I got these amazing views. I was also excited to walk to and from work – urban pedestrian living is my lifelong dream.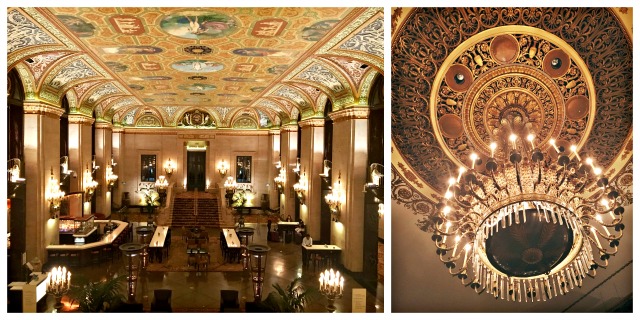 We stayed downtown at the Palmer House. Their resident historian gave us a fascinating lecture and behind-the-scenes tour. I had never heard of Bertha Honore Palmer and am shocked that her story isn't widely told. She used her privilege to support the rights of women and immigrants before it was much of a thing.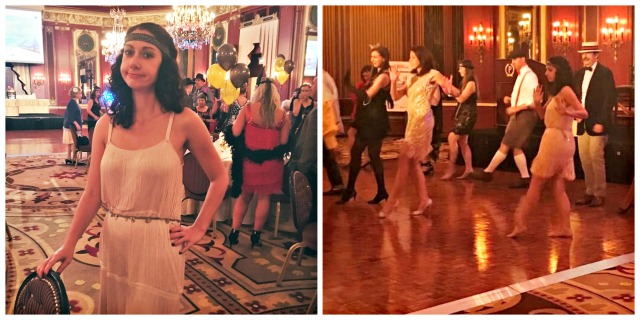 On the final night, we had a Roaring 20s party with dance lessons!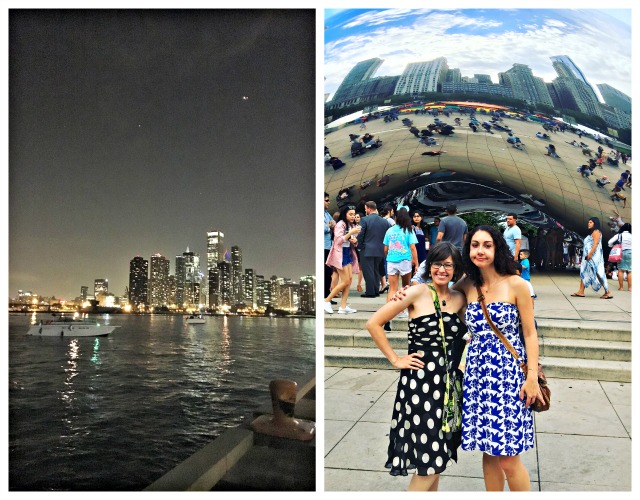 On Friday, my longtime friend Becca and her husband picked me up for the weekend! We had lunch at Eataly and visited Millennium Park and the Art Institute (it was only enough time for the highlights – you could easily spend days in that museum).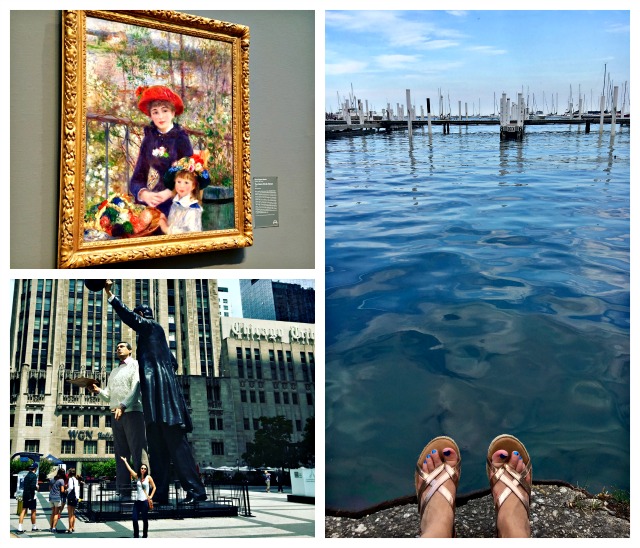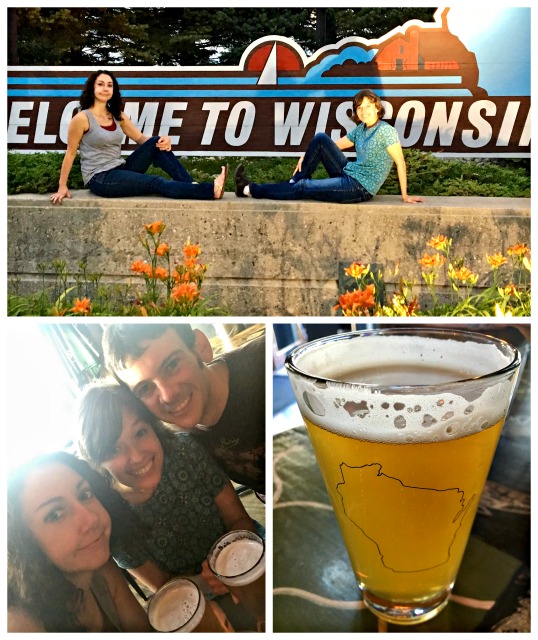 I'd never been to Wisconsin and wanted to cross it off my list, so we drove to Kenosha and ended up at a place called Mike's Chicken & Donuts, where we had glazed chicken wings (and top-notch local beer). It was a hilarious adventure. The following day, July 15, will live forever in my history as THE DAY I FIRST SAW HAMILTON!!! ♥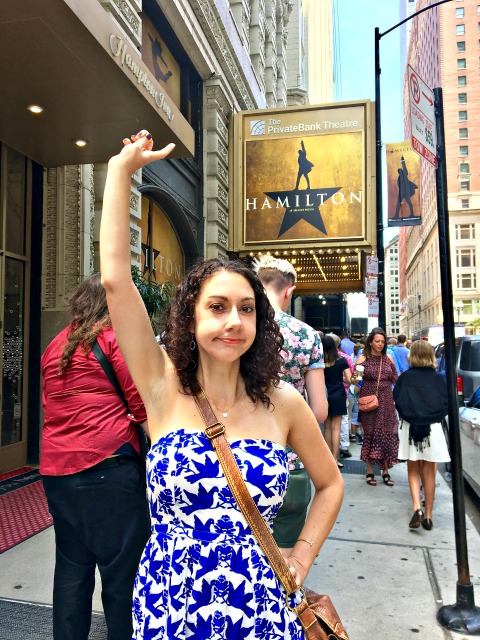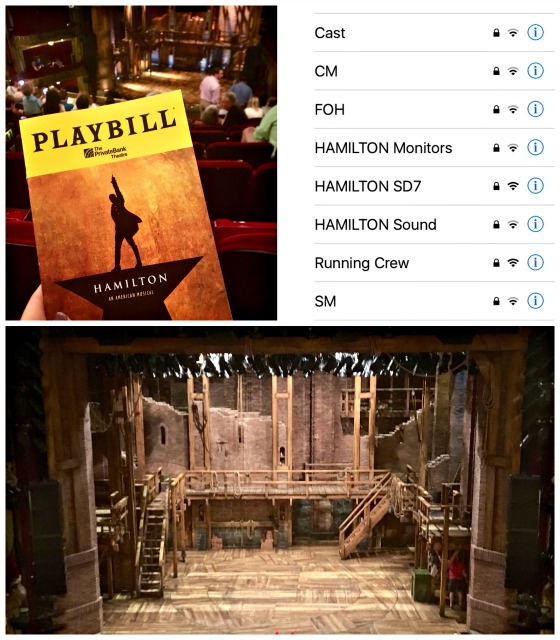 It was even better than I had hoped. The Chicago cast is wonderful (I especially liked Daniel Breaker's different take on Burr), and seeing the show in person after listening obsessively for a year was like meeting my favorite celebrity. I was so starstruck I even took a screencap of the wifi. Thankful I got to share the experience with equally-thrilled friends. We spent the rest of the evening saying in fancy theatre voices, "Well, when I saw Hamilton…"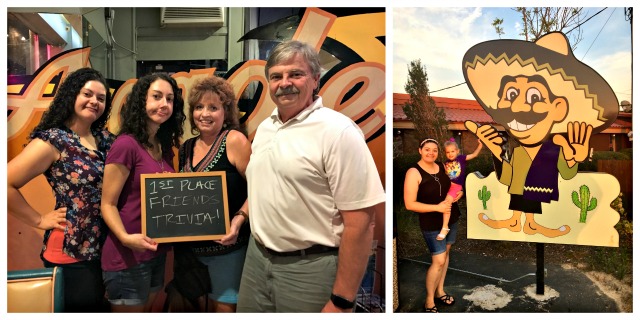 Around Town:
Meanwhile, back at home, Debra and my nieces visited twice this month – for a week around the Fourth, and again toward the end of the month. We won Friends trivia at Arcade with my friend Paula and her husband, went to the zoo, and had dinner at the original Pancho's in West Memphis!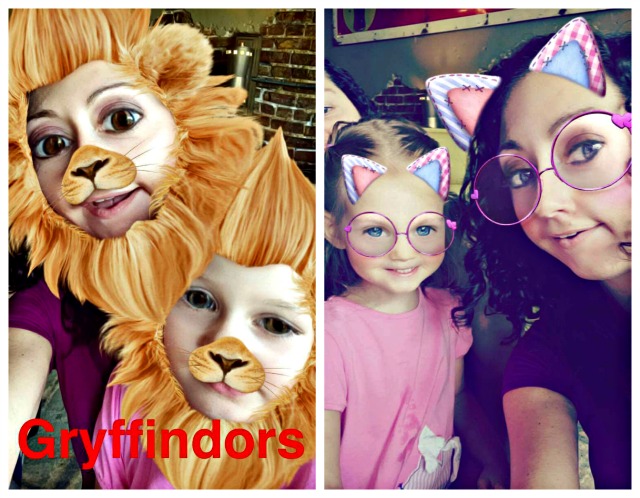 And there's always time for silly Snapchats.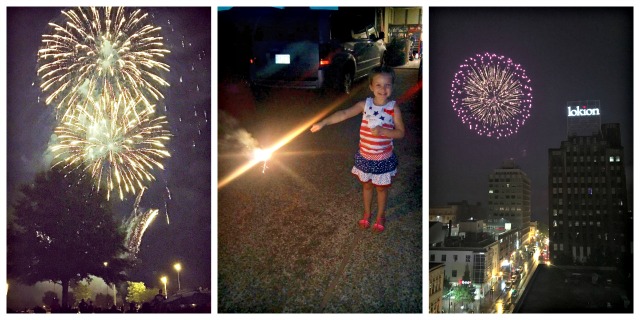 Taylor and I intended to watch the downtown Fourth of July fireworks from the Peabody rooftop with some friends, but when they went off half an hour early, in the rain, we had to hustle up the closest parking garage. We still saw most of the show, and it was actually pretty fun and romantic.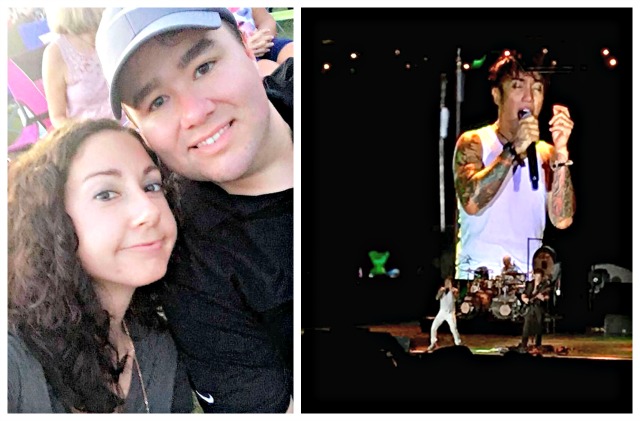 We went to the Journey concert, which was a big deal for me as you might guess from the title of this blog. During Don't Stop Believing, the lead singer held up a Believe Memphis growl towel, and I truly felt I was living my best life.
My SIPster/Alanna's actual sister Katharine (mentioned previously) visited last weekend! Alanna and I took her to some of our favorite local places and just enjoyed being together. I hadn't seen her in almost three years!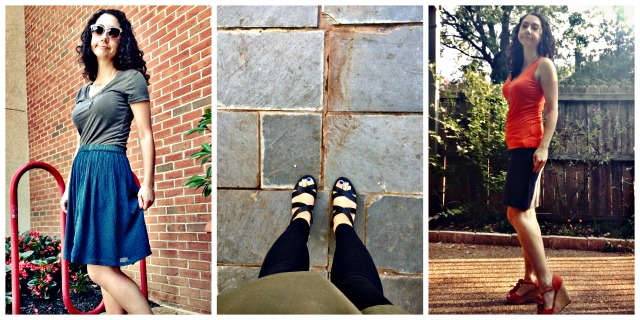 Wearing:
After pinning endless style blog photos of knee-length flowy skirts, I finally scored one I love at Plato's Closet and have been wearing it a lot. I needed some black sandals with a little heel, and found these Abella wedges in the basement of a Chicago DSW. They're so comfortable and look good with everything. I also discovered my perfect v-neck tank top at Macy's!
Your Monthly Rufus: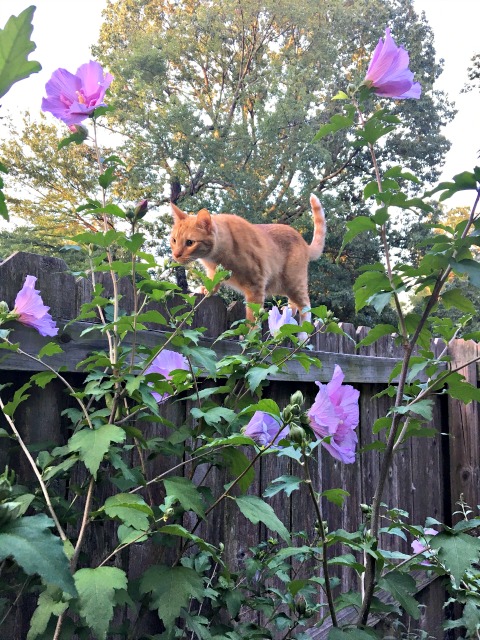 Pin of the Month: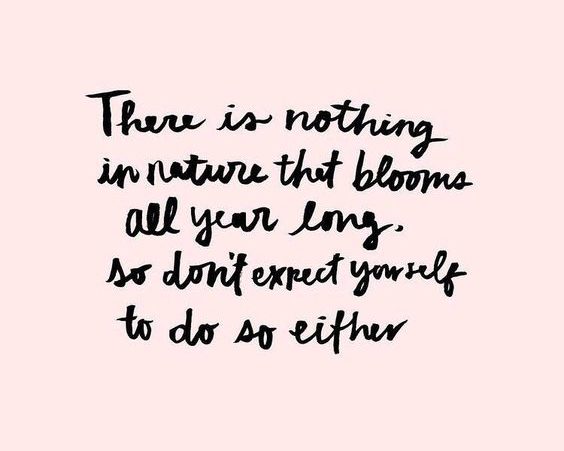 Good Reads:
♥ Rickey Dobbs at Scary Mommy: This Shiplap Is Killing Me: 8 Things I Hate About HGTV
♥ Captain Awkward: "How do I have the 'is this a real relationship?' talk with someone without messing up the relationship?"
♥ Nomi Kane at The Nib: My Life with a Pre-Existing Condition
♥ Laura Turner at Catapult: On Anxiety, Writing, and Taking the Nature Cure
♥ Liam Stack in the NYT: Patton Oswalt Announces His Engagement — and Strikes Back at 'Grub Worm' Critics
♥ Laura Jean Truman: WWJD! What Could Go Wrong? [Mark 6]
♥ Troy L. Wiggins in the Flyer: Letter to My City
♥ Jen Clarke in the Flyer: Farewell, Grit 'n Grind
About Brenda W.
Christian. Memphian. Reader. Writer. True blue Tiger fan. Lover of shoes, the ocean, adventure, and McAlister's iced tea.
View all posts by Brenda W. →
August 1, 2017
Posted in
what i'm into