What I'm Into: September 2017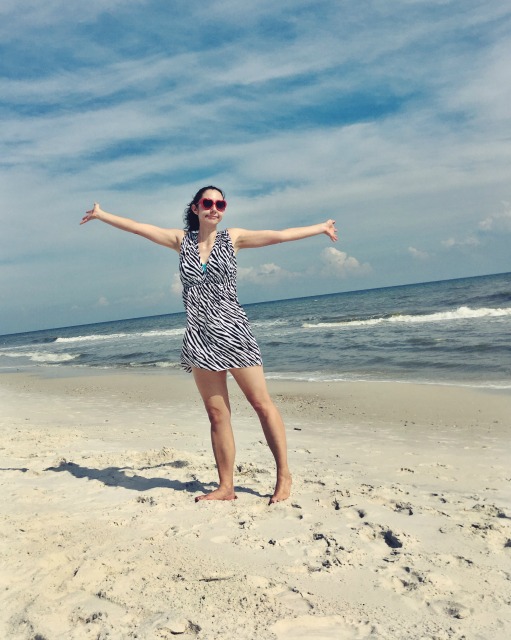 Main Events:
I waited all summer for some beach time, and finally got it over Labor Day weekend when Taylor and I went to Orange Beach! We spent several days alternately staring at the ocean and enjoying great food. I bought a straw fedora and didn't want to take it off. It was just the break we both needed.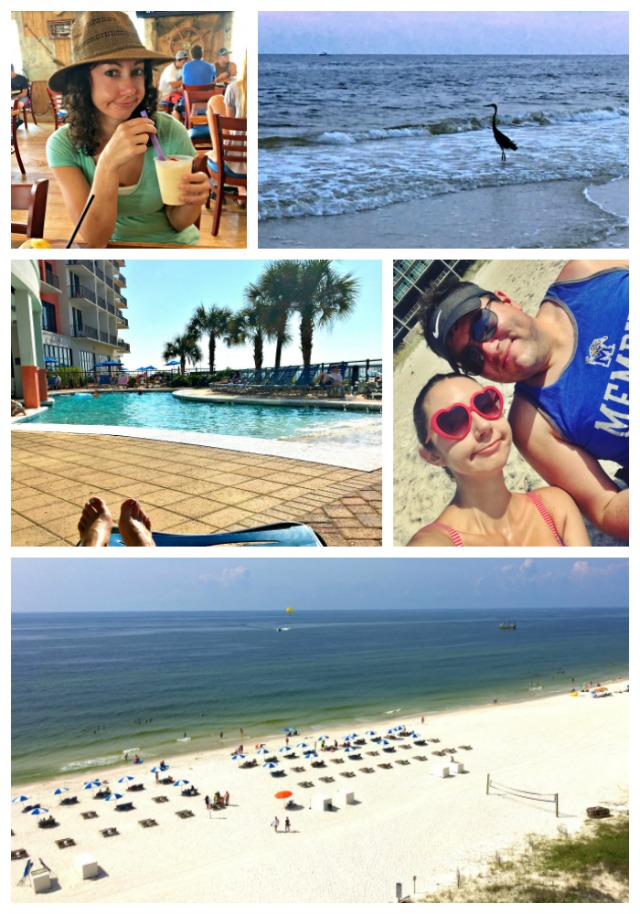 We also went on a dolphin cruise that exceeded my expectations. After we spotted a dolphin, the captain said we were going to pull alongside another boat to create a wake for the dolphin to play in. I gave him some side-eye because I'd never seen this before and he was talking like he and the dolphin had a business agreement. But it leaped and jumped and gave us a great show, just like he said! Later we came upon THREE dolphins and they did the same thing. I was enthralled. ♥ (Full disclosure, that run ended when some hothead from a nearby jetski group decided to try to jump the wake and almost landed on one of the dolphins. As far as I could tell, they were all okay, but it was an upsetting end to an otherwise great experience.)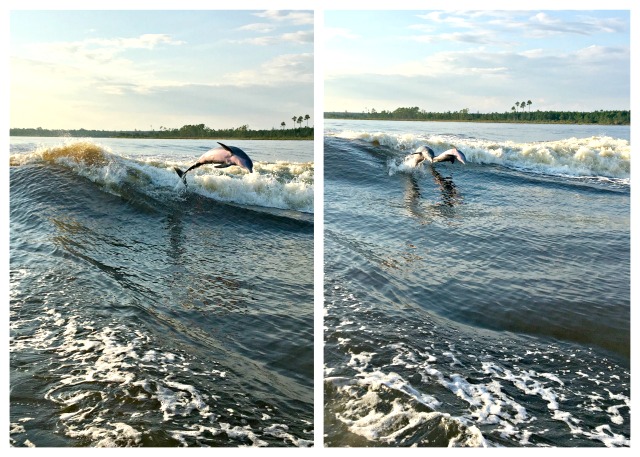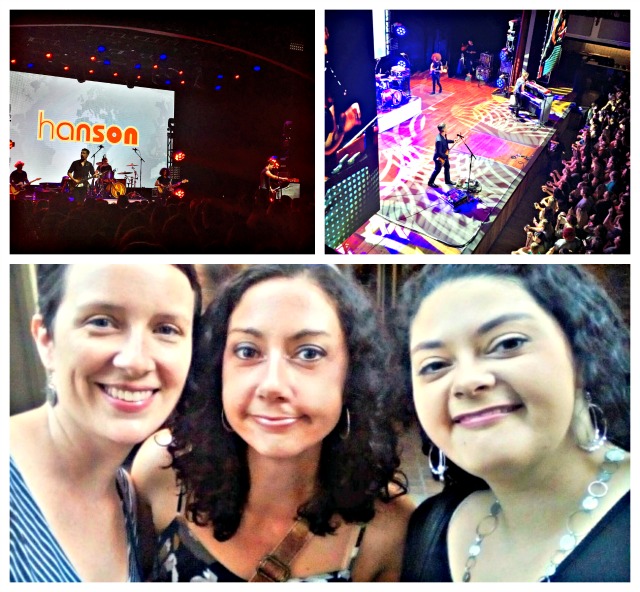 Mid-month, I went to Nashville for the sold-out Hanson Middle of Everywhere tour at the Wildhorse with my sister, and Bethany, who flew in from Jacksonville. I've been an unashamed Hanson fan for most of my life, and this was my fifth show (at least – I feel like I'm forgetting one) and second with Bethany! Somehow Debra had never seen them live, and I assured her there is nothing like being in a packed house of women in their 30s people who love Hanson and know every word. She had a blast and is now catching up on the last 17 years of their discography.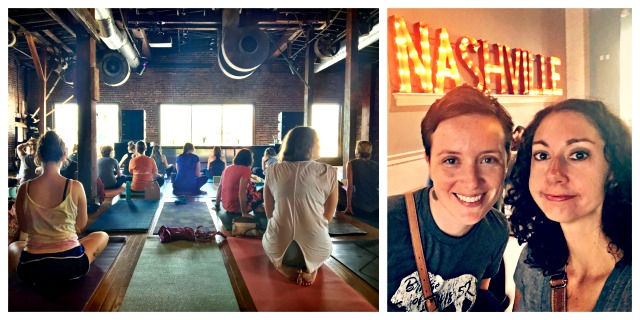 When I saw that I would be in Nashville the same weekend as Yoga With Adriene, I bought a ticket to her morning session immediately. It was enough for me to do yoga in the same room with her, but I actually had a couple of minor breakthroughs in my practice during the class. I'm so thankful I got to go. After, Bethany and I had an excellent late brunch at Biscuit Love and did a little thrift shopping before I headed back to Memphis.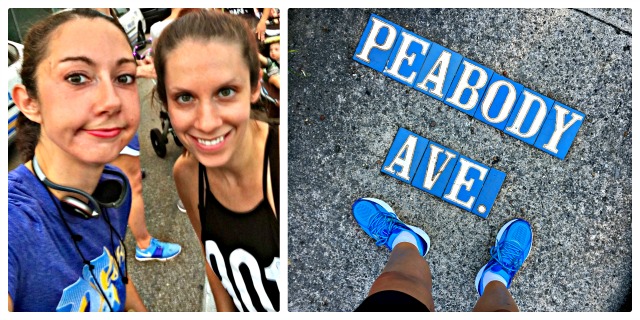 Lingering heat continues to impede my running progress, but I'm slogging along three days a week. I was excited to run one of my favorite races, the Cooper-Young 4-Miler, and felt better than I did last year. When I bought new shoes this month, I decided to switch from my usual Asics to these more supportive-feeling Sauconys. I'm glad I didn't wait to do so, because adjusting to a new style of shoe has set me back even more. Just over two months to go. I had a goal to cut ten minutes off my St. Jude time this year, but as of now I'm like HA HA LET'S JUST MAKE IT ACROSS THE FINISH LINE.

Reading:
I've eliminated "should" reading for the time being and am only picking up books that really engage and/or relax me. In September, that translated into a lot of cozy mystery, the latest Shadowhunters novel, and a unique love story (which is not, I discovered, a retelling of Beauty and the Beast).
Listening:
Demi Lovato's latest burn and Macklemore's "Glorious" have been my favorite running jams this month. You can listen to my 2017 playlist so far on Spotify (I've been adding to it all year, but keep forgetting to link to it)!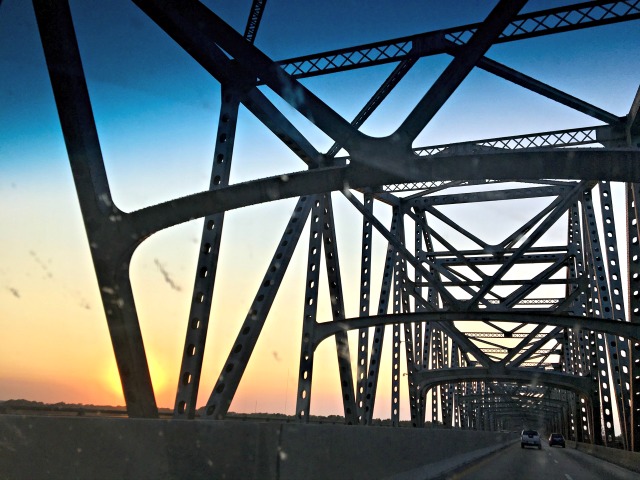 Around Town: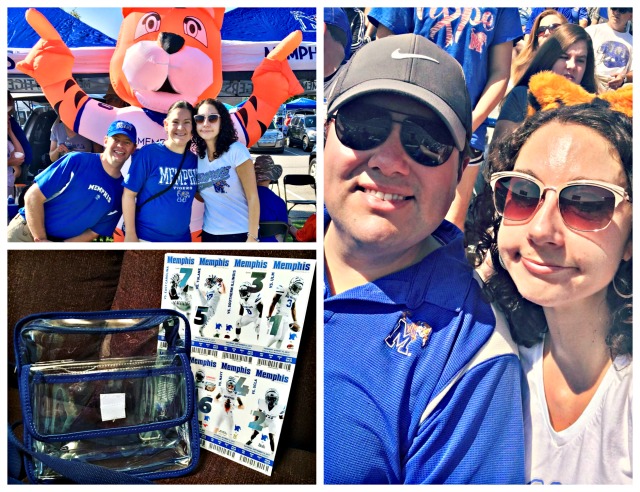 Tiger football is back! The Tigers played their first game in the remnants of Hurricane Harvey (we had great intentions of going and toughing it out, but ultimately did not attend), then landed in Orlando to play UCF moments before the game was canceled due to Hurricane Irma. But we've since beaten UCLA and SIU at home, and it's great to be back on Tiger Lane.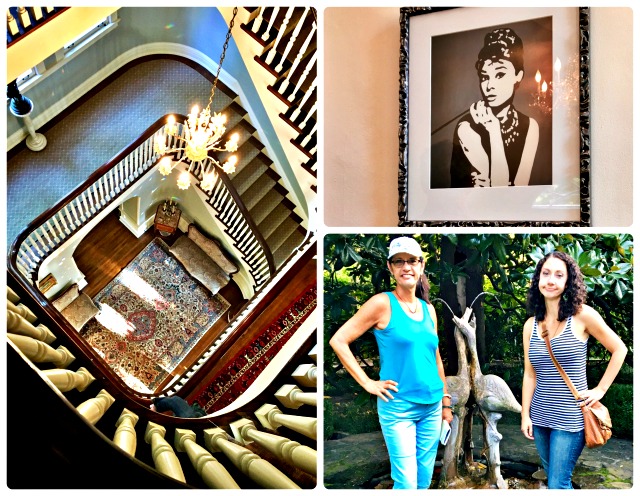 My mom and I were excited about our second Central Gardens Home Tour! This year there was an interesting mix of truly historic and updated homes. (I also scored a new book about neighborhood history and talked to the author!)
The Redbirds won the Pacific Coast League Championship! Taylor, Brandi, and I went to one of the playoff games. I haven't been to the Shell much lately, but I saw Brian Owens & The Deacons of Soul with my mom and Ashley, and they were fantastic.
At Home:
For over a decade, I've stored sugar in a standard round ceramic canister, consistently spilling it everywhere when I make iced tea several times a week. Well, it finally occurred to me to purchase a container designed to store and dispense sugar. GAME CHANGED for less than $15. I'm not so much with the spatial awareness.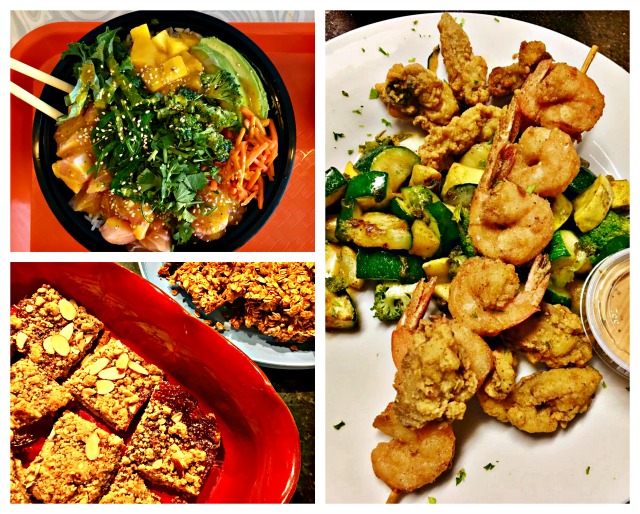 Cooking/Eating:
We just got a new Hawaiian place, Ono Poke. I had lunch there with Dianne and it was DELICIOUS. More proof that Hawaii may be my heart's true home.
I made some almond jam bars for our Tiger breakfast tailgate, and they were ridiculously good. The pumpkin oat bars I also brought came in a distant second.
I organized this month's Supper Club – just a casual dinner at Mardi Gras, a Cajun place I had noticed near Crosstown. We all really enjoyed it, the staff was very hospitable, and the bread pudding is legit (though I took a picture of my shrimp and oysters instead.)
In an attempt to eat well and not gain weight this training cycle, I ordered a Runner's World cookbook. It's categorized by when the food is best to eat (pre-run, recovery, etc). I'm looking forward to trying more of the recipes.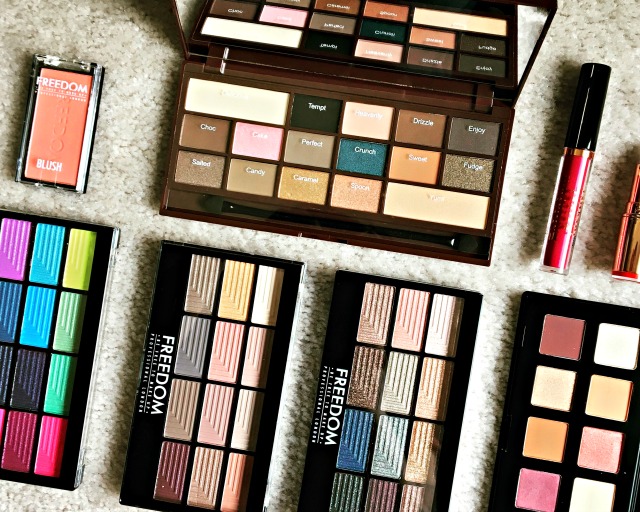 Beauty:
I really went for it when placing my annual Makeup Revolution order (the prices are great, but shipping from England will kill you). I got the Salted Caramel palette I'd been eyeing forever, plus a few Freedom palettes (this is my favorite so far), a blush, and a couple of lip products. I also scored a free NYX Happy Birthday Palette from Ulta and was pleasantly surprised by the quality!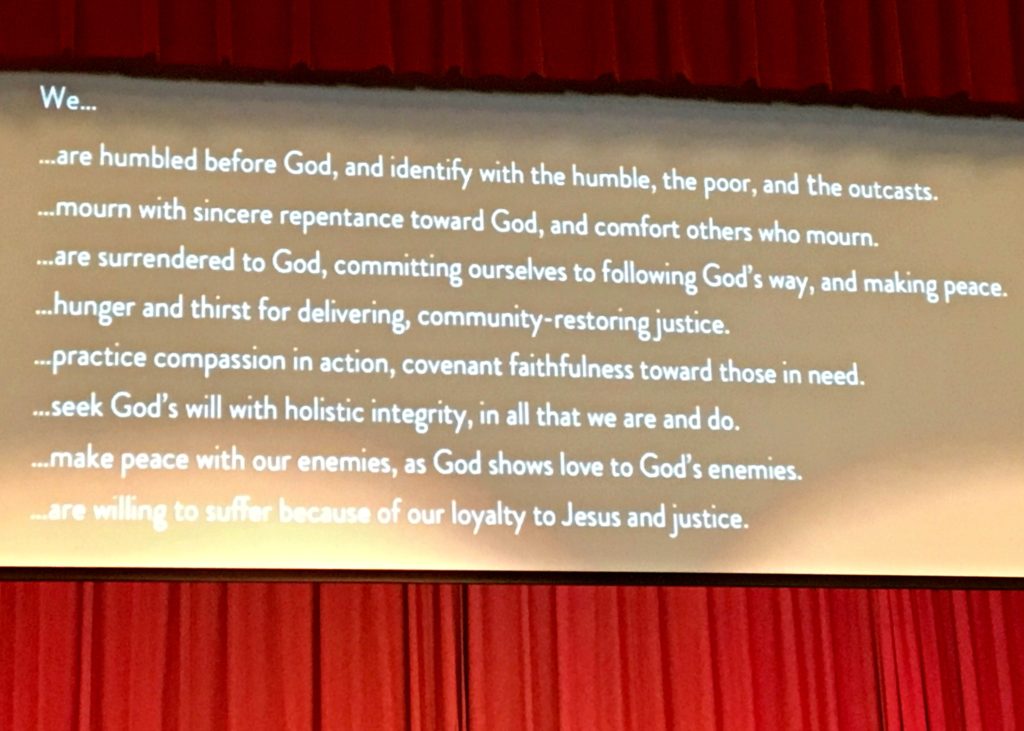 Random Happiness:
I'm thankful to go to a church that makes declarations like these. We had a seventh-birthday service at Playhouse on the Square this month (we normally meet in a school auditorium), and it was a great time. In related news, after being the coffee hospitality person at church for two and a half years, I've handed over the reins to the hospitality team. I'm not even trying to hide how happy I am about this. I took over the job shortly after becoming a member at Christ City, so I never got to experience much of attending as a regular person, or even NOT GOING sometimes when I needed a break. I recently joined the (very low-key) prayer team, and am looking forward to participating in that and otherwise chilling out for a while. Shoutout to my friends Stacey and Katie for being my faithful subs and pushing the issue with leadership to get me some relief.
Your Monthly Rufus:
Targeted advertising is getting a little scary.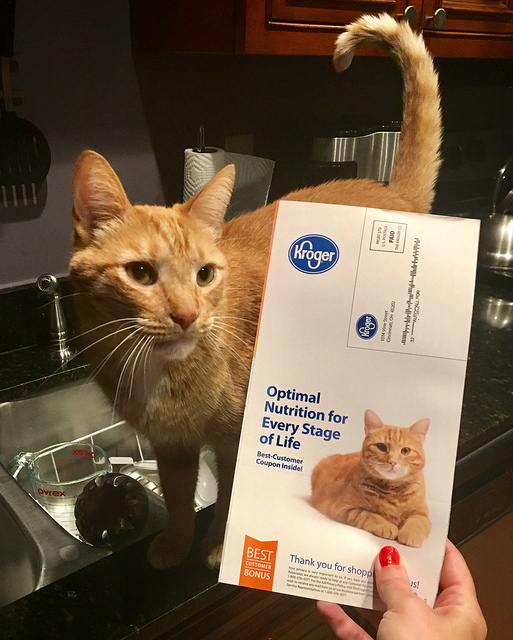 BONUS CUTENESS: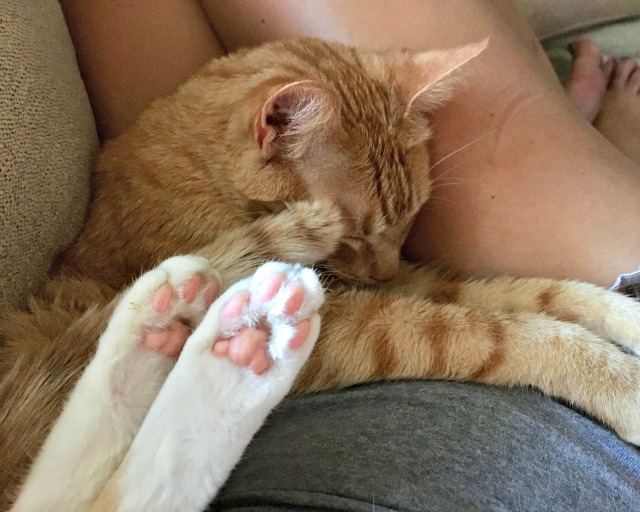 Quote of the Month:
From an old Captain Awkward post that I found at just the right moment.
My Writing:
I wrote about running tips and resources for Hills and Harvest, and shared Memphis travel recommendations at the Hilton Suggests blog.
Good Reads:
♥ Katee Forbis: Tony Allen Forever.
♥ 5 Simple Running Tips That Don't Matter Anymore Because We're All Going to Die in a Nuclear War Maybe as Soon as This Week
♥ Abby Norman: I wasn't anxious at the Apple Orchard: On coping with high functioning depression.
♥ Laura Jean Truman: Bonfire Night
♥ I've so appreciated Perfect Number's posts leading up to her wedding, and this one gave me the most thoughts and feels: I Told Them We Already Live Like We're Married
♥ Beth Woolsey: How I Became a Heretic (or How the Evangelical, Conservative Church Lost Me)
♥ Anastasia Basil at Think Progress: Ketchup sandwiches and other things stupid-poor people eat
About Brenda W.
Christian. Memphian. Reader. Writer. True blue Tiger fan. Lover of shoes, the ocean, adventure, and McAlister's iced tea. View all posts by Brenda W. →
September 29, 2017
Posted in
what i'm into