What I'm Into: October 2017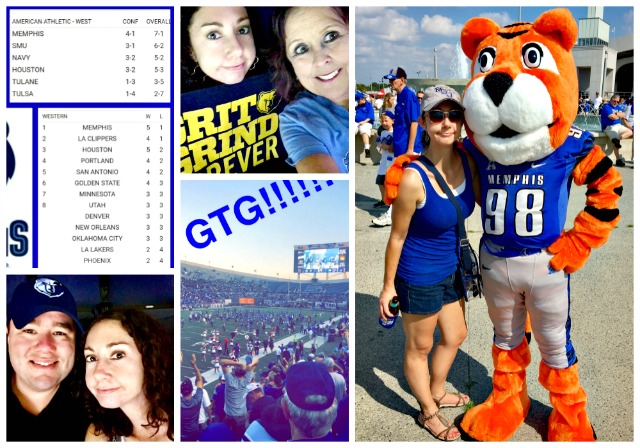 Main Events:
It's an exciting time to be a Memphis sports fan! Tiger football is 7-1 and on track to play in (and possibly host!) the conference championship and then a good bowl. The "rebuilding year" Grizzlies are currently 5-2 and first in the Western Conference. Taylor's family has season tickets and I'm really enjoying tagging along. Memphis Vs. Errrbody.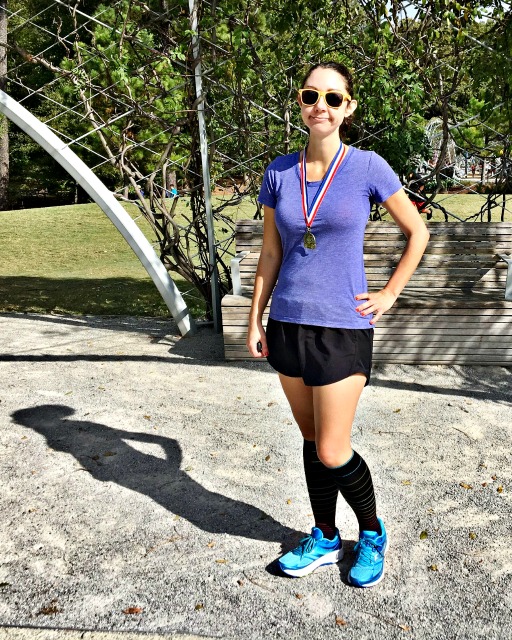 St. Jude training continues (if you're not already running or supporting another runner, please consider donating!). For my other two half-marathons, I counted back from race day and added a mile per week to my long run. This time I'm trying a Runkeeper plan that jumps around in mileage and allows for shorter short runs, usually four or five miles (I used to do six-plus). Even on a good day, I'm still slower than I was last year and have more aches and pains, so I've given up on a PR and just want to finish well. Maybe I'll get my fire back some other time. Anyway, I also did a 5K for Operation Broken Silence, a local organization I support that helps Sudanese refugees.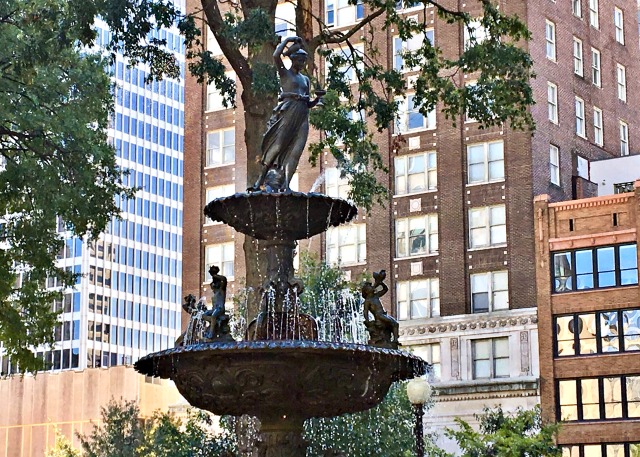 I attended our paralegal association's annual fall seminar and got a full day of CLE hours. The presentations were really interesting, and I loved working downtown for the day.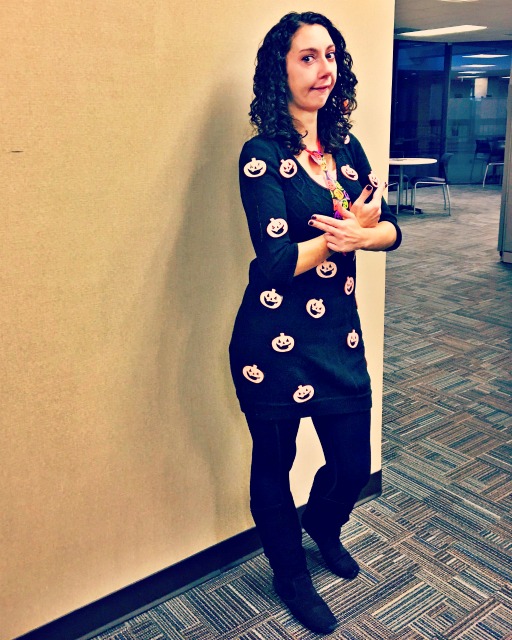 Oh and I'm Brenda S. Pumpkins today. ANY QUESTIONS?!?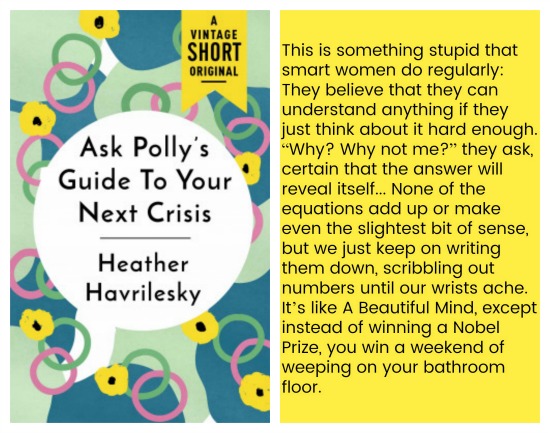 Reading:
My sister's BFF hired me to edit her 270-page manuscript! I told myself I couldn't read anything substantial until I finished the job, so the only book I read in October was this short collection of Ask Polly columns by Heather Havrilesky. I love her.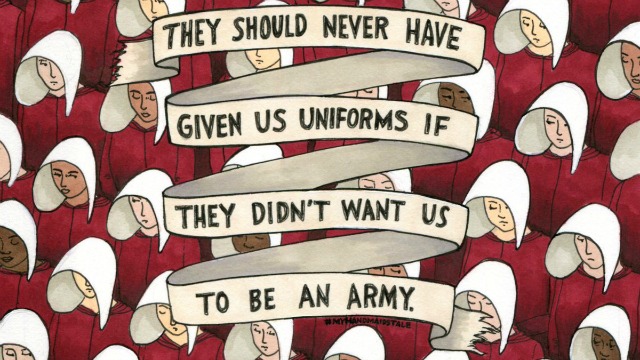 Watching:
After months of uncertainty about whether I could handle it, I finally started The Handmaid's Tale and am taking it a couple of episodes at a time. It deserves all the awards it's won, and I always turn it off with renewed gratitude to be a free woman who can take care of herself. I'm also looking forward to starting season 2 of Stranger Things ASAP!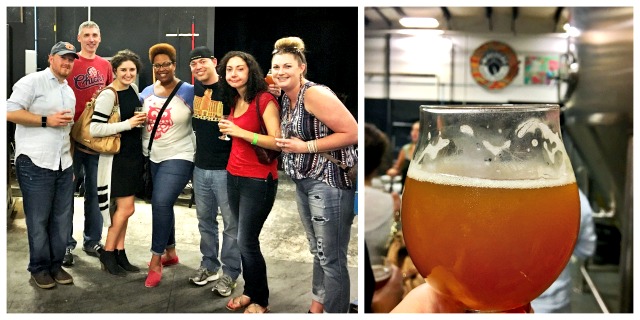 Around Town:
I hadn't been to a Wiseacre tasting tour in a while, but most of our old gang reconvened for a Witches' Brew event with an exclusive candy apple beer that I went CRAZY over. Dangerous. We learned how all the accoutrements historically attributed to witches were actually used to make and sell beer, because until the 1500s, brewers were women. Currently there are only four female craft brewer CEOs in America. Let's get on it, ladies.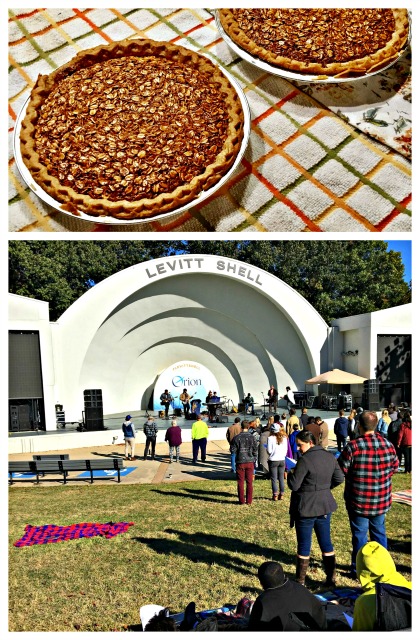 We had church at Levitt Shell last week, followed by a chili cookoff and pie cookoff. I contributed black bottom oatmeal pie, chosen at random from my Pinterest desserts board. It turned out okay, but pie isn't my area of expertise.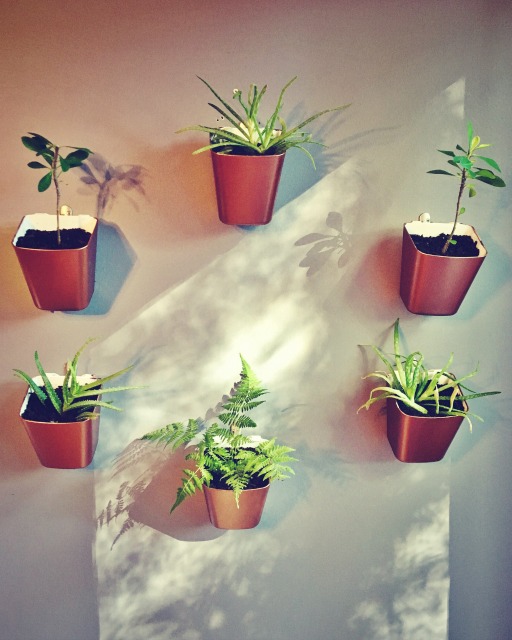 At Home:
It took me at least a month to figure out and execute this plant wall in my dining room, but it came together piece by piece. These are 75-cent plastic pots from IKEA, painted with metallic craft paint via sponge brush, filled with plants a woman was selling out of her yard near the Liberty Bowl, hung on hooks drilled into the wall. Originally I planned to hang the pots on a metal grid like so, but when the grid arrived, the squares were too small and I decided I didn't like the look anyway. The plants get a couple of hours of direct sun in this spot, so fingers crossed that they do okay. Otherwise I'll have to patch a lot of holes.
I also bought some cheap shelf units from IKEA and started working on the closets in my guest room/office, which have been a jumbled mess since I moved in over two years ago. I'm not finished but can already find things more easily.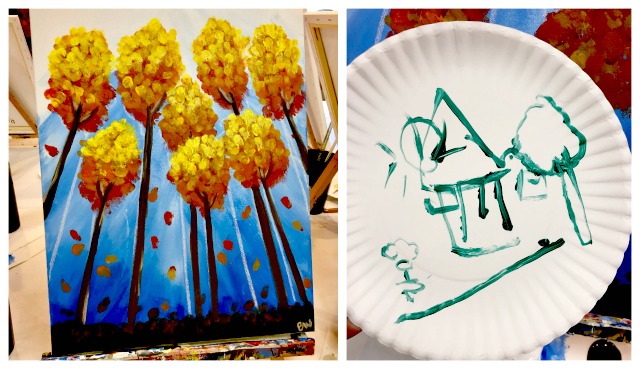 Making:
This fall tree scene is my favorite painting I've ever done at one of those painting-and-wine places. We also played a game where you painted a house on a paper plate on top of your head, and I was pretty impressed with myself.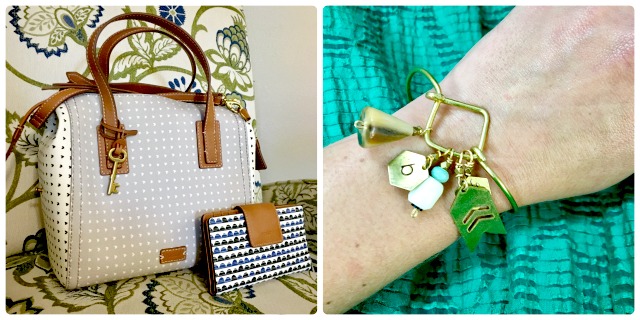 Wearing:
Before this month, I think the fanciest purse I'd ever purchased was my last one, from Kohl's. I loved it and wore it out for a year and a half. But, realizing it and all my secondhand purses were falling apart, I splurged on a brand new Fossil Emma Satchel and Fossil wallet. I'm still excited about it!
I'm going through a weird body phase (please let it be a phase) and have been struggling to find jeans that fit. I was not expecting Levi's Denizen jeans at Target to be my salvation, but I now have two pairs and might go back for another. Definitely worth a try if you're a pear or hourglass.
A while back I ordered a Sseko Brave Bracelet, but couldn't get the charms into the center where they belonged. A co-worker who makes jewelry took care of it for me in minutes and now I can wear it happily. These charms stand for Bravery, Generosity, and Perseverance.
Random Happiness:
My department at work had a really nice dinner at The Kitchen to celebrate my former boss's 50th (not a typo, FIVE OH) anniversary at the company. She's fighting liver cancer and is doing great, well enough to come to the party. We're all thankful for her.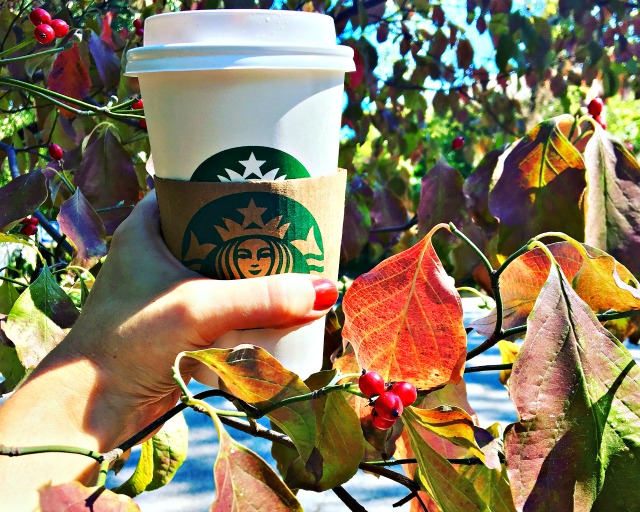 It was finally cool enough to get that First PSL! (On the same day, while working on my closet reorganization, with the cup still on my desk, I printed a label "Ribbons" with my label maker and suddenly felt like the most basic white girl ever.)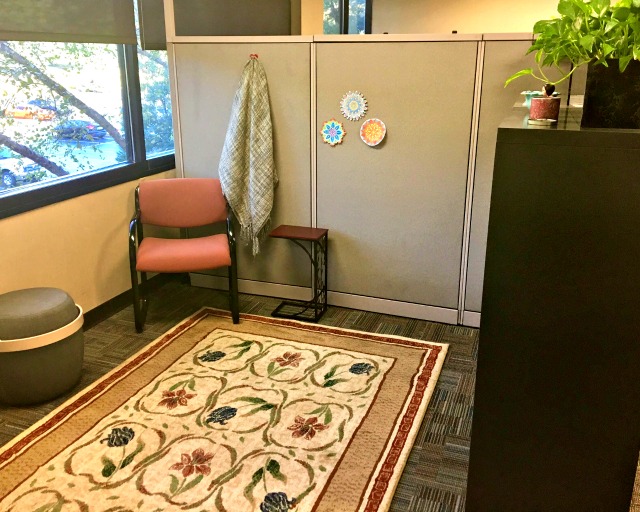 At work I'm the department representative on our "thrive committee." I proposed a quiet area where people can meditate, pray, or collect themselves alone for a few minutes – it was something I wanted for myself! Surprisingly everyone liked the idea and we had it set up within a few days.
All of a sudden I'm very into hippos, particularly our zoo's Winnie and the famous Baby Fiona. They just make me happy. Fiona photobombed a couple's engagement this month. ♥
Your Monthly Rufus: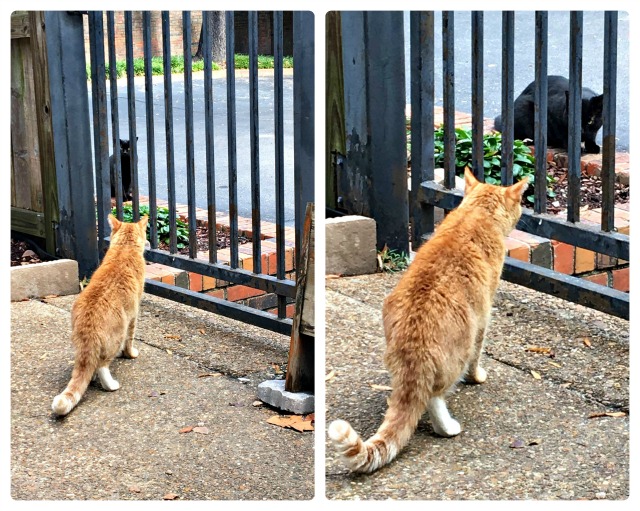 Rufus is mostly an indoor cat, but most days I supervise him roaming outside for a few minutes. There are three outdoor cats in my complex. Last week one of them saw Rufus on the patio and ran across the parking lot to my gate, where they stared at each other for ten minutes before a car startled the other cat away. Stay tuned for the next episode of Real Housecats of Central Gardens.
Pinterest Quote of the Month: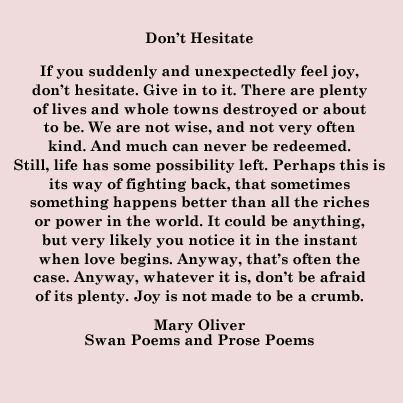 Good Reads:
Lots of heavy and long pieces here, but we're living in heavy times.
♥ Tara Bender: OK Being the Moon
♥ Rachel Monroe in the New Yorker: How Essential Oils Became the Cure for Our Age of Anxiety
♥ Maureen Ryan in Variety: A TV Executive Sexually Assaulted Me: A Critic's Personal Story
♥ Constance Grady at Vox: The YA dystopia boom is over. It's been replaced by stories of teen suicide.
♥ Lindsey Coates: The Economy of Fear
♥ Jim Wright: The Myth of Judeo-Christian Values
♥ Michael Frost at Missio Alliance: A Christian Male Response to #MeToo: Smash the Patriarchy
♥ Avital Norman Nathman at Grok Nation: Is being childfree really the "selfish" choice many think?
♥ Alana Massey at Longreads: How to Replace a Ghost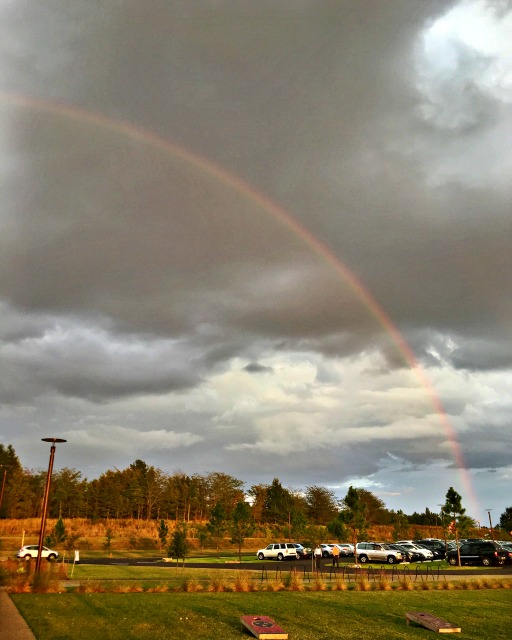 About Brenda W.
Christian. Memphian. Reader. Writer. True blue Tiger fan. Lover of shoes, the ocean, adventure, and McAlister's iced tea. View all posts by Brenda W. →
October 31, 2017
Posted in
what i'm into