The 2017 Survey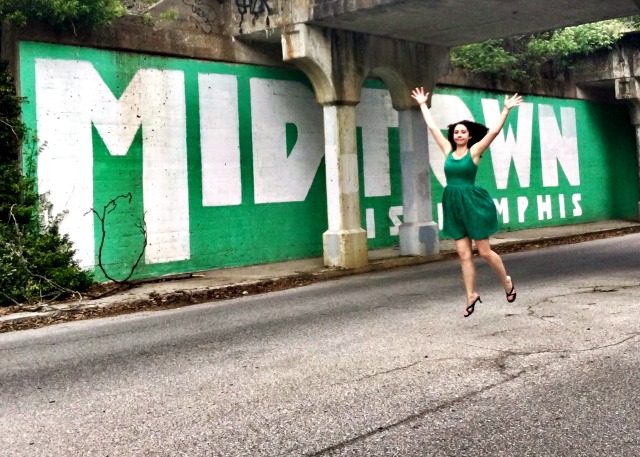 I've completed this survey every year since 2001! This time, I'm incorporating my favorite pictures from the year. Most of them have been posted here previously at some point, but So What, Who Cares?
1. What did you do in 2017 that you'd never done before?
Saw a total solar eclipse; left my full-time job for a new one at a new company; attended a vow renewal (my parents'!); shopped at IKEA; marched and protested; contacted my representatives regularly; got a sister-in-law; participated in cat yoga, and was in a short film about it; almost got hit by a truck, and was on the news about it; went on a family vacation with someone I'd been dating for less than a month (a gamble, but I won); hosted Easter dinner; attended a gala; hired a regular house cleaning service; volunteered at legal clinics; joined a CSA; registered for the M-Town summer race series, and only missed one race; went moderately viral on Twitter; visited Chicago for real.
2. Did you keep your New Year's resolutions, and will you make more for next year?
My One Word for 2017 was Abundance. It felt like an audacious choice, and it was. But MAN DID IT DELIVER. Or I guess I should say God delivered. My word for 2018 came to me earlier than usual… more on that after the new year!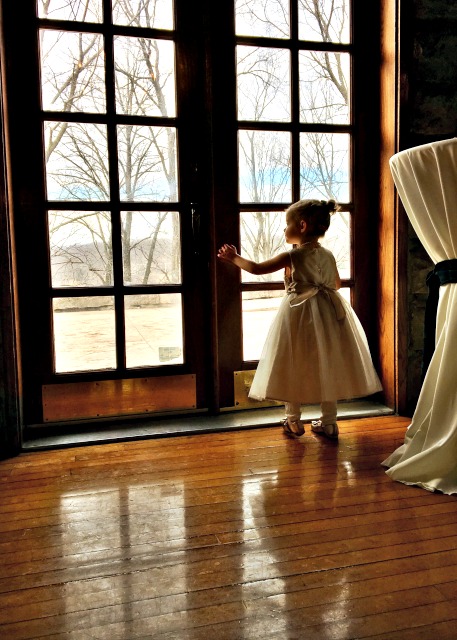 3. Did anyone close to you have a child?
This feels like a trick question, because I don't think so?
4. Did anyone close to you die?
Thankfully, no.
5. What countries did you visit?
I stayed in the USA again, but new states: Oklahoma and Wisconsin! And my jaunt to Kenosha with my friend Becca and her husband was a BLAST. Four words: donut glazed chicken wings.
6. What would you like to have in 2018 that you lacked this year?
More margin in my schedule. A better balance of cardio and strength training. Another "big" trip – I stayed pretty close to home this year.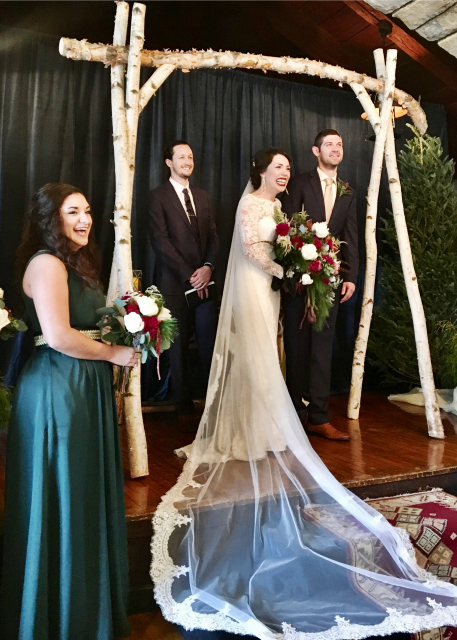 7. What dates from 2017 will remain etched upon your memory, and why?
January 1: Not just New Year's Day anymore – my brother got married! February 16: Emergency church member meeting where we got some bad news that would change our church forever. April 25: Taylor's and my first in-person meeting. We had drinks at Slider Inn, one of my favorite hangouts. I realized after the fact that it was the perfect date. :) July 15: I saw Hamilton in Chicago with Becca! November 17: I gave notice at my job of 16 years. December 11: My first day at my new job!
8. What was your biggest achievement of the year?
Protecting myself against further burnout: recognizing unhealthy and unsustainable situations, naming them, and doing something about it. Learning to endure the disapproval of a variety of authority figures for what I believe to be right and for the sake of my own health. Two huge accomplishments for a people-pleaser like me.
9. What was your biggest failure?
Always leaving something important undone. Over the last few years I've felt capable of less and less in my daily life; to quote a Twitter definition of adulthood, "overbooked and failing everyone all the time." I keep waiting to bottom out and start getting "better," but it still hasn't happened. I struggle every day. On a related note, I'm constantly burdened that I'm not doing enough to help refugees, the homeless, etc.
10. Did you suffer illness or injury?
I'm still healthy, other than some mild sinus problems and running injuries!
11. What was your best purchase?
Two boring but impactful items: my Shark Lift-Away vacuum and my three-compartment recycling bag. I was going to add a few beauty purchases, but I might indulge in a whole Brenda's Best Beauty 2017 post!
12. Whose behavior merited celebration?
My former boss, Janell, for functioning amazingly well with stage four cancer while marking her 50th (FIVE OH) anniversary at the company. My friend Katie from church for helping out and going to bat for me when I really needed it. Also, ALL THE MOMS AND TEACHERS. You have the hardest jobs in the world.
13. Whose behavior made you appalled and depressed?
It's 2017, so that's a long list, but a few big ones: The leader of the free (?) world and his enablers. Gannett Media for systematically killing Memphis's local newspaper. The host of my first (and last) Airbnb stay, who put me in an extremely shady situation.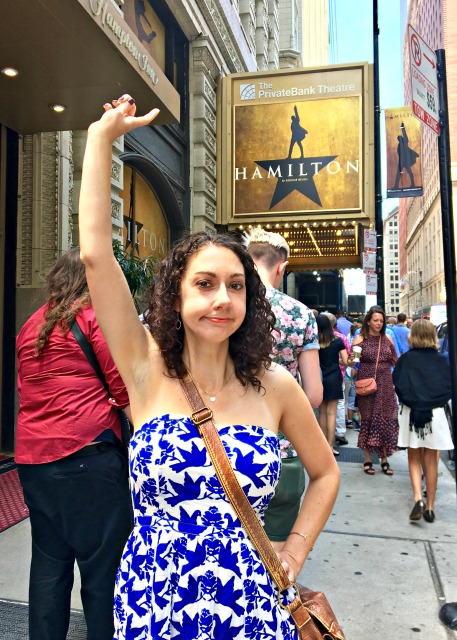 14. Where did most of your money go?
Nothing really stands out, but I know I bought a lot of clothes and shoes. :\ And a quality purse, finally.
15. What did you get really, really, really excited about?
Seeing Hamilton. Witnessing a total solar eclipse with family and my boyfriend. Redoing my guest room/office and my own bedroom without spending too much. Seeing Hanson again with my sister and Bethany. Tiger football going 10-2. Take That For Data. Doing Yoga With Adriene WITH Adriene on her FWFG Roadshow. Baby hippos – I'm a big fan of both Fiona and our zoo's Winnie!
16. What song will always remind you of 2017?
Some years I struggle to answer, but 2017 is a no-brainer: Shape of You by Ed Sheeran. Which I can never take seriously again after watching this. Runner-up: Feel It Still by Portugal. The Man.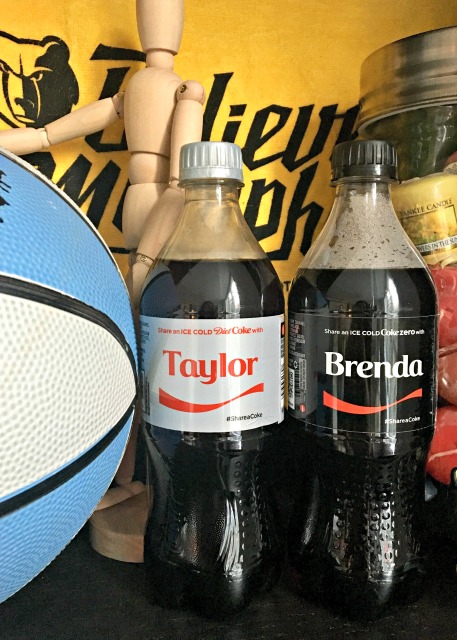 17. Compared to this time last year, are you: a) happier or sadder? b) thinner or fatter? c) richer or poorer?
Happier; fatter (ugh); richer.
18. What do you wish you'd done more of?
Reading and writing – I've scaled way back on both, which isn't good for me. Spending time with my friends. See also #9.
19. What do you wish you'd done less of?
Mindlessly and excessively checking social media. I'm happier when I stick to my second 2017 guiding principle, "Never read the comments."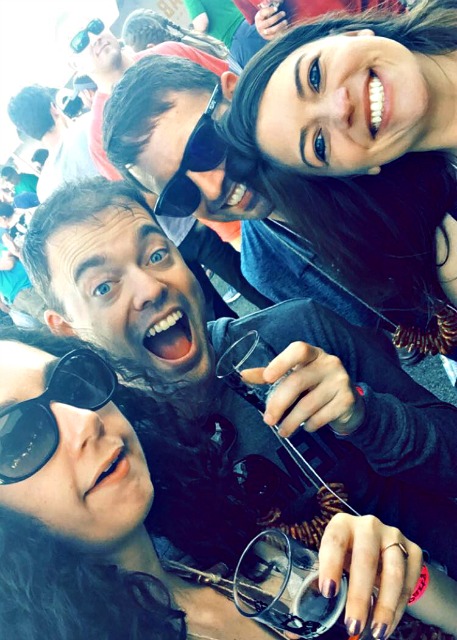 20. How did you spend Christmas?
I'll spend it here in Memphis with my parents, then with Taylor and his parents. (Note: I've been single for seven Christmases and am really enjoying this holiday season! ♥) My siblings and nieces are arriving later next week.
21. Did you fall in love in 2017?
Yes. :)
22. What concerts did you attend this year?
Garth Brooks; Ben Folds; Johnnyswim; Norah Jones; Journey; Hanson; James Taylor and Bonnie Raitt. At Beale Street Music Fest this year I saw The Strumbellas, Grouplove, Jill Scott, Dawes, Jimmy Eat World, Snoop Dogg, Kings of Leon, X Ambassadors, Death Cab for Cutie, Ani DiFranco, Ben Harper, and Soundgarden. Yep – I saw Chris Cornell for the first time two weeks before he died. Still a little stunned by that.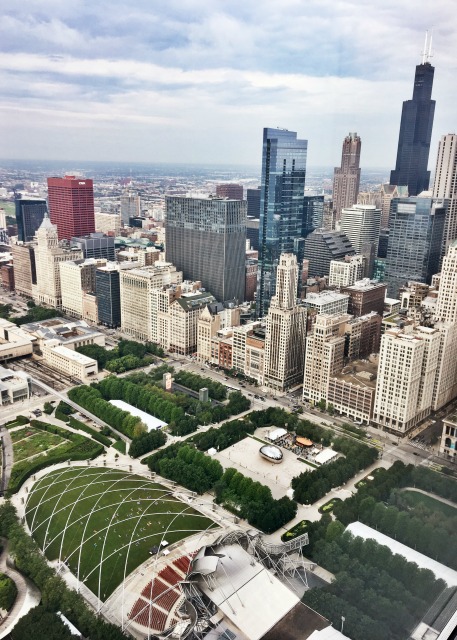 23. What was your favorite TV program?
This Is Us for the second year in a row!
CHANGING QUESTION 24 because it's really negative and I've never liked it: 24. What was the best gift you received?
A few weeks after we started dating, Taylor bought me a set of Moscow Mule mugs. I'd offhandedly mentioned that I wanted some, and it was a great surprise!
25. What was the best book you read?
I think I'll do a best books post too, but my instinctive #1 choices are All Our Wrong Todays by Elan Mastai (fiction) and Girl at the End of the World by Elizabeth Esther (non-fiction).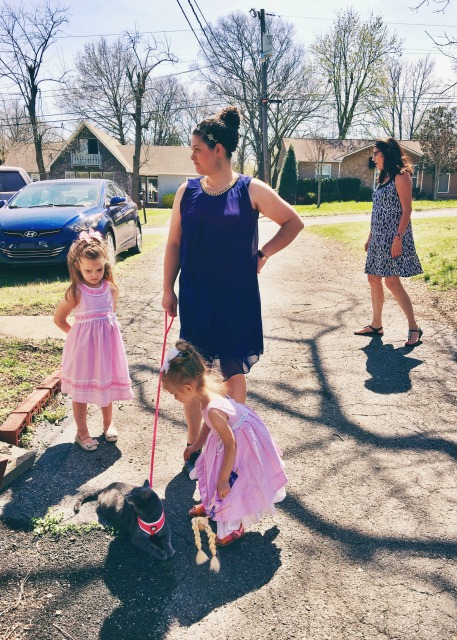 26. What was your greatest musical discovery?
As I mentioned in my 2017 Soundtrack post, I became a Kesha fan this year, which I definitely never expected.
27. What did you want and get?
Last year, my answer to "What did you want and NOT get?" was "Career progress. A longer-term relationship. A reliable, functioning vacuum cleaner." I remain gratefully shocked that I GOT ALL THREE OF THOSE THINGS IN 2017 and so many others.
28. What did you want and not get?
Spiritual "progress," even though I don't even know anymore what that looks like. At this point, I'm letting a lot stuff lie dormant and not forcing it. I think I just need to rest longer before trying to bloom again faithwise.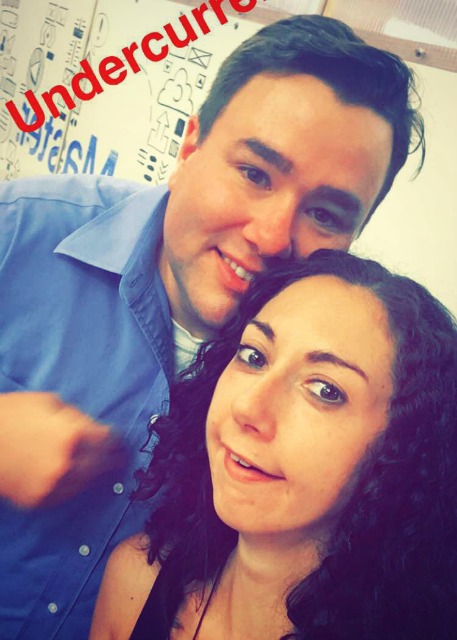 29. What was your favorite film of this year?
Hidden Figures. I saw it twice! I also LOVED The Last Jedi, and enjoyed Lady Bird, and Kedi, a documentary about street cats in Istanbul.
30. What did you do on your birthday, and how old were you?
I turned 38. It was a Wednesday, so per my Wednesday routine at the time, I went to early-morning yoga and then worked from home. My mom and I had lunch at Casablanca. After work, Taylor took me to a nice dinner at the Majestic, followed by Belle Bistro for British Bingo.
31. What would have made your year immeasurably more satisfying?
Not living under a cloud of legitimate anxiety about the future of my country.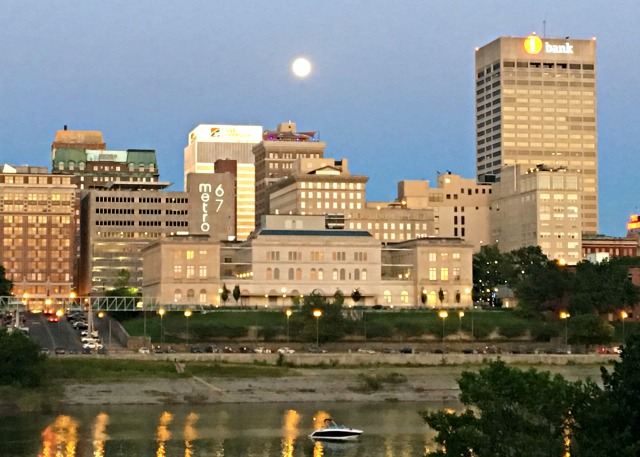 32. How would you describe your personal fashion concept in 2017?
I continued to narrow down my preferences and make my wardrobe a little more simple, cohesive, and appropriate for my age. After several years of "casual attire" at my old job, my new job is in a more traditional office environment, so I'm still reassessing and filling in gaps.
33. What kept you sane?
My sister. Taylor. Yoga. Stephen Colbert.
34. Which celebrity/public figure did you fancy the most?
I feel overwhelmed by this question, so I'll just say Mindy Kaling – I'm excited for all her projects coming up next year (and congrats on her new baby girl!).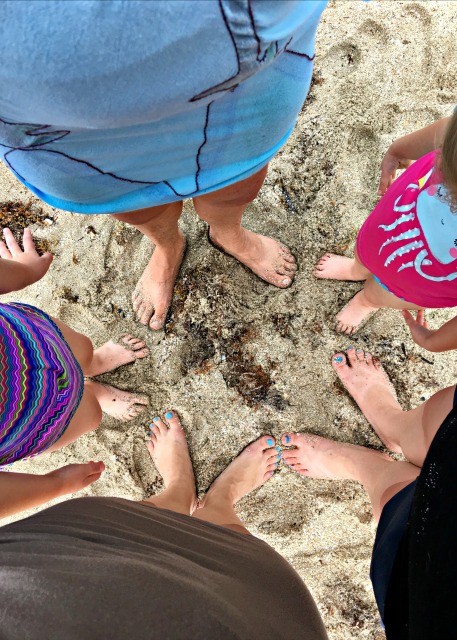 35. What political issue stirred you the most?
Keeping last year's answer: I am unable to choose just one in a year when the world was an ongoing dumpster fire.
36. Who did you miss?
As always, my siblings and nieces, but my brother especially.
37. Who was the best new person you met?
Taylor. :) I also genuinely like all my new co-workers, which is nice!
38. Tell us a valuable life lesson you learned in 2017.
I've been learning this for most of my 30s, but I really settled into it this year: doing everything right and not making any mistakes is not the goal of life.
39. Quote a song lyric that sums up your year.
We gon' be alright, put that on my life
When I open my eyes, hope I see you shine
We're planting our flag, they don't understand
The world is up for grabs
I feel glorious, glorious
Got a chance to start again
I was born for this, born for this
It's who I am, how could I forget?
I made it through the darkest part of the night
And now I see the sunrise
Now I feel glorious, glorious
I feel glorious, glorious. – Macklemore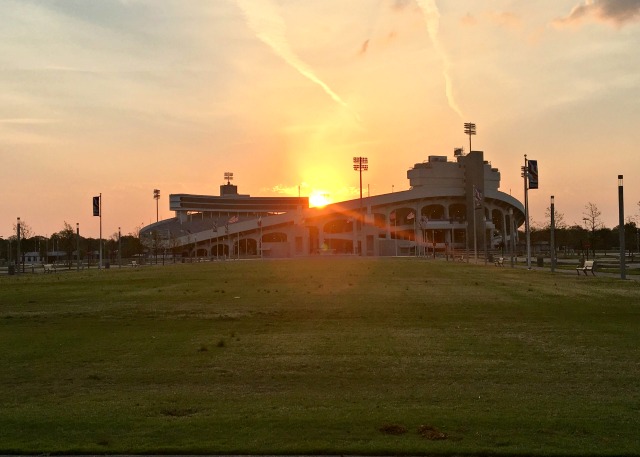 About Brenda W.
Christian. Memphian. Reader. Writer. True blue Tiger fan. Lover of shoes, the ocean, adventure, and McAlister's iced tea.
View all posts by Brenda W. →
December 21, 2017
Posted in
year end