What I'm Into: January 2018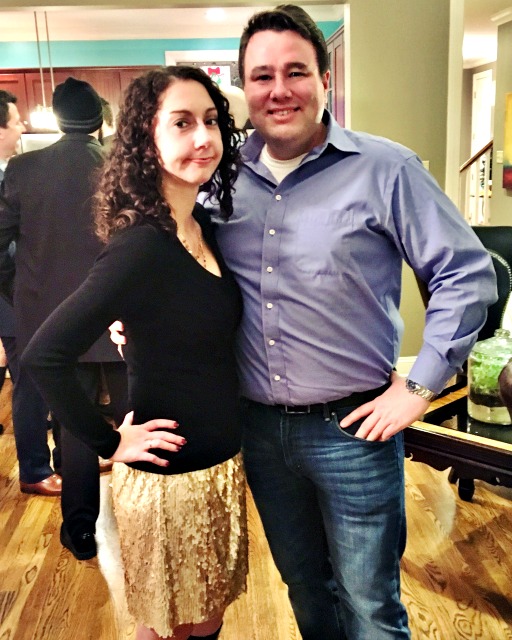 Main Events:
Happy New Year! I rang in 2018 at a house party with Taylor, then spent New Year's Day eating waffles and organizing my house in my pajamas. Pretty great start! Even-numbered years give me a better gut feeling than odd-numbered ones, so I'm hopeful for good things this year.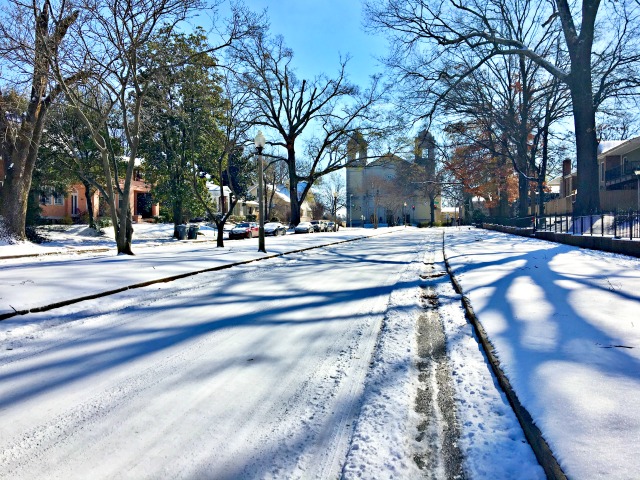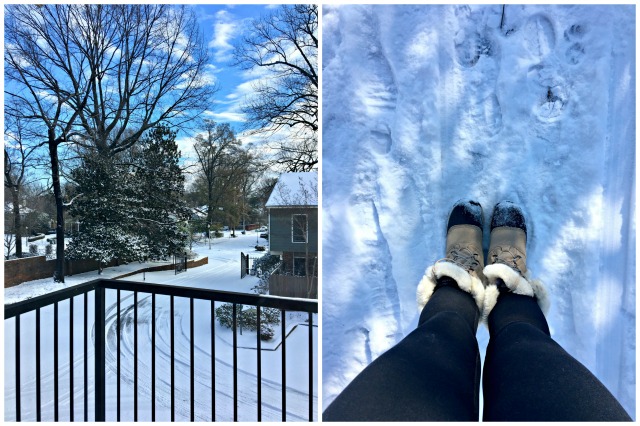 We had two winter events in quick succession this month. MLK weekend brought a layer of ice followed by a layer of snow and temperatures in the single digits. It warmed up enough for things to start melting; then we got several more inches of snow. I enjoy snow, but by Wednesday I had a little cabin fever and was excited to go back to work! I don't think I could survive in a place where everything is frozen all winter.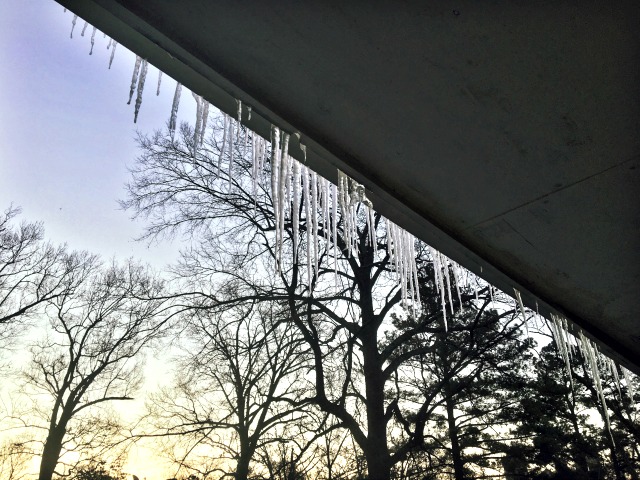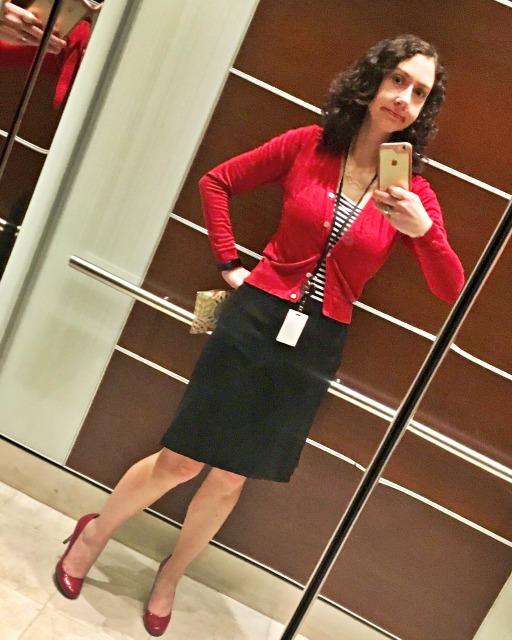 I'm settling into a more consistent routine at my new job. I finally had my new-hire orientation and am feeling more at home. As a recovering perfectionist, not having high productivity or mastery over my job is tough, but I'm gaining some ground, and my new co-workers are great. I know this was the right next step for me and feel much better than I did a few months ago. My blood pressure has literally dropped 20 points.

Reading:
In an effort to read more intentionally this year, I refined a "2018 reads" list on Goodreads from my general TBR of over 500 books. I'm also making a point to read on my lunch breaks, now that I'm not exercising at lunch anymore. Hopefully 2018 won't be another record low book total. I kicked off the year with two memoirs and two novels, and enjoyed them all.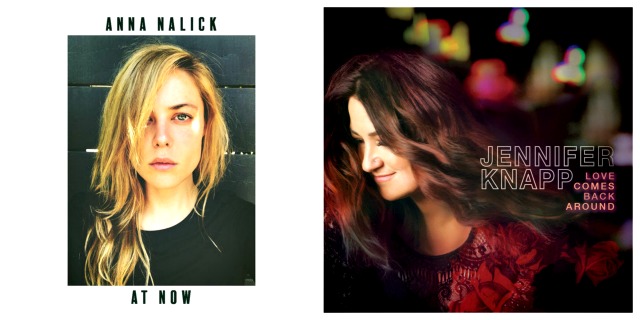 Listening:
Jennifer Knapp's Kansas and Anna Nalick's Wreck of the Day are two of my top-ten favorite albums of all time. I just discovered both artists released new albums last year! Still deciding how I feel about them. My emotional resonance with Knapp remains strong, but Nalick seems to have gone further down a self-destructive yet musically intriguing road a la Lana Del Rey or Sharon Van Etten.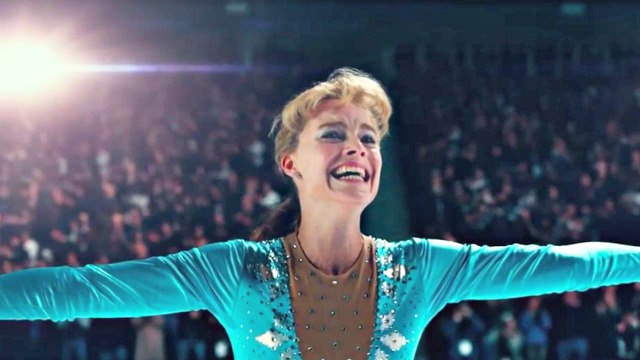 Watching:
Ashley and I fittingly ventured two miles on ice-covered roads to the movie theater to see I, Tonya. It was fascinating and well-acted by all (Sebastian Stan can make even a straight-up D-bag somewhat sympathetic). I think things would turn out differently for Tonya if her story played out today, in a culture more aware of long-term abuse and how it can affect your choices and future.
Now that I work at a paper company, I've been rewatching The Office in bursts. I also watched most of the first season of Portlandia. Some of it is brilliant, but my threshold for really awkward comedy is low, so I'm not sure I'll make it through the whole series.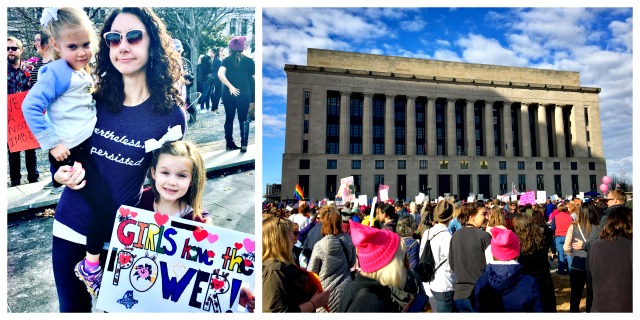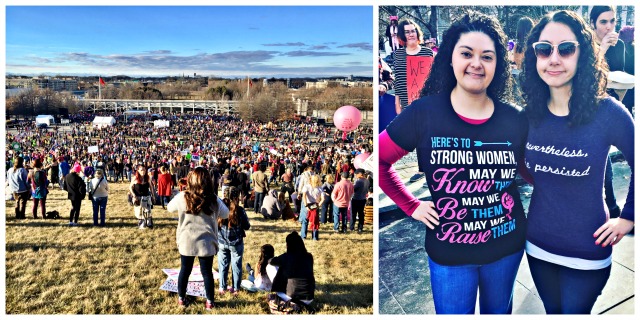 Travel:
I went to Nashville to participate in the Women's March with my sister and her family. She and my older niece came to Memphis to march with me last year, and we all loved the experience. The atmosphere was great in Nashville too! Fifoo made her own sign and was excited to be a "girl march" veteran at five years old. After the march, we got ice cream at Mike's on 2nd Avenue, and it was some of the best ice cream I've ever had.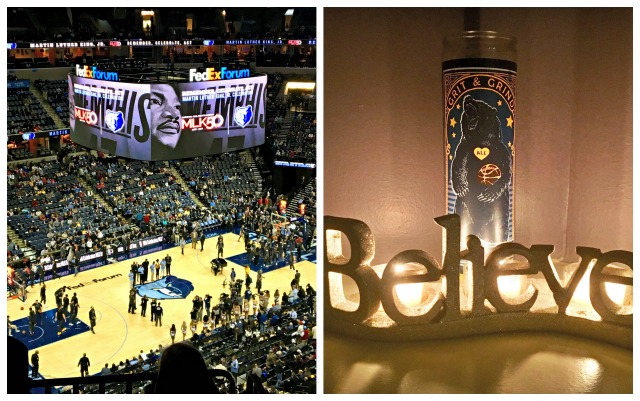 Around Town:
All I did around town this month was watch basketball – the Grizzlies had a home-heavy month with several three-game weeks, and then there were Tigers games too. Sadly, neither team is doing great, but there are flashes of potential here and there. The high point of Grizz January was the annual MLK game. This year's uniforms were inspired by the iconic I Am a Man signs, and I liked them a lot.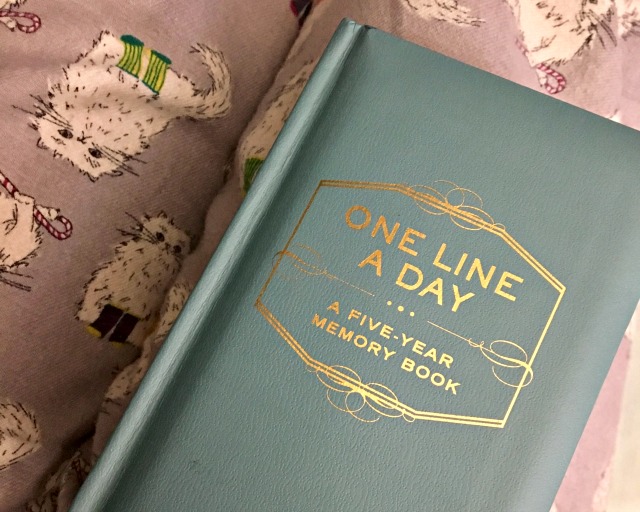 At Home:
For Christmas I got two essential oil diffusers/humidifiers. It was great timing since my regular humidifier was impossible to keep clean and too far gone. I also splurged on a good air purifier, mainly because Taylor seemed to be having a reaction to something in my house. It turned out he was just getting the flu. (He's fine now!) But with a cat, and carpet in half my house, it's a good thing to have anyway.
Last summer I gave my friend Stacey a One Line a Day journal from her wedding registry, and my parents got me one for Christmas! I can handle writing a few sentences each night, and it'll be fun to look back. But it's not an ingrained habit yet, so sometimes I have to catch up a few days at once.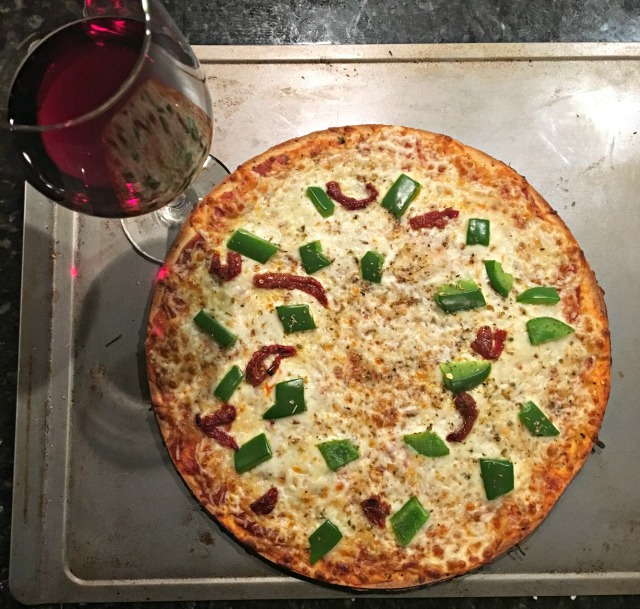 Cooking/Eating:
As is typical in the winter months, I cooked a decent amount in January. I tried a camarones enchilados recipe I've had saved forever, a stir-fry recipe, and a few soups. Taylor's area of expertise is pizza, and he made a nice one for me one weekend.
Beauty:
My adult acne is acting up, and I've been feeling down and embarrassed about it. I started Googling oily skincare routines and heard about a blogger who uses Keeva Tea Tree Oil Acne Treatment Cream and Skinfood Black Sugar Mask Wash Off Exfoliator. Despite reading for years that oily skin does need moisturizer, I've always been horrified by the idea of putting anything hydrating on my shiny-by-9-am face. But her before and after pics convinced me to take a chance on these two items. I've been applying the Keeva morning and night for almost two weeks and am amazed by how much better my skin already looks and feels. The black sugar mask makes my face smooth in a totally new way. I plan to keep using this for as long as it works. Summer will be the real test!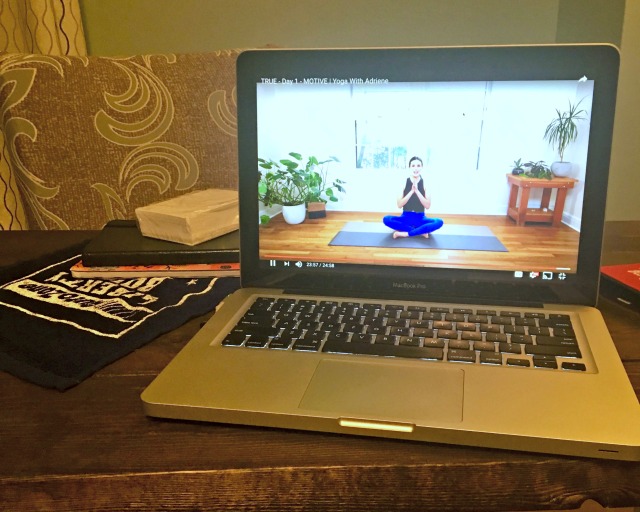 Wellness:
I hate to be a cliché, but this has been a big month for wellness! Changing jobs in December completely upended my fitness routine, so I joined a basic gym near my house and have been doing cardio and weights there 2-3 times a week. It's working for me right now. I'm also proud to say I did yoga for 30 straight days! I signed up for Yoga with Adriene's TRUE series almost as an afterthought. I'm used to tough hour-long yoga classes, so I didn't think 20-40 minute videos would be that impactful, but I've been pleasantly surprised. Rufus participated too. He really seems to look forward to rolling around on the floor with me listening to Adriene's calming voice.
Meanwhile, I'm registered for a 5K < 10K < 15K < half series and am totally unprepared. I missed the opening 5K when I went to Nashville. Between SAD, my eternally-painful left hamstring, and hatred of both the treadmill and running in the dark, I have done exactly one training run. I should be able to manage the 10K this weekend, but after that it's going to start getting interesting. Once this series is over, I'm probably taking a long break from "distance" running. I hoped my hamstring pain (diagnosed by my last yoga teacher as "yoga butt") would go away on its own, but it's been over a year, and massages and stretching have done nothing. I guess it's time to see an orthopedist.
Your Monthly Rufus:
Quote of the Month: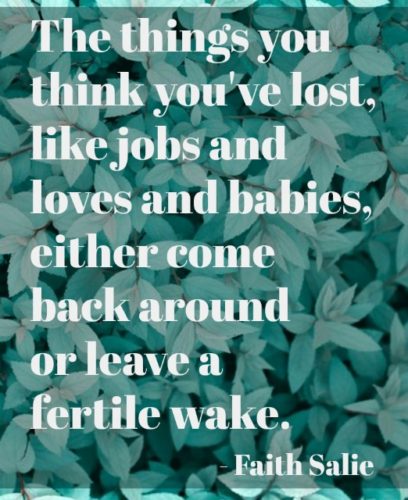 On The Blog:
I talked about my One Word for 2018, Fearless. I'm in a better headspace these days and want to write and blog more, but I've forgotten how to pull topics out of thin air. If you have anything you want me to write about, I'm all ears!
Good Reads:
♥ Margaret Felice: What Grows in Winter
♥ Jen Clarke: I'll Stick with Water, Thanks
♥ Annie Mueller at Catapult: 8 Exercises to Help You Let Go of the Things that No Longer Serve You
♥ Mark Manson: How to Let Go: Learning to Deal with Loss
♥ Frank Murtaugh in the Memphis Flyer: The Three Types of Tiger Basketball Fans (I used to be Type A but am veering Type B)
♥ Alejandra Ramos: The Clothes That Got Away
♥ Fearless Post of the Month: Laura Jean Truman: When Queer Christians Doubt. Relatable for anyone who's ever set long-held beliefs aside.
♥ Abby Perry at Christ and Pop Culture: The Church Needs a Masterclass in How to Apologize for Sexual Assault
♥ This is a long and intense read, but its many implications have continued to blow my mind for days. Lili Loofbourow in The Week: The Female Price of Male Pleasure
About Brenda W.
Christian. Memphian. Reader. Writer. True blue Tiger fan. Lover of shoes, the ocean, adventure, and McAlister's iced tea.
View all posts by Brenda W. →
January 31, 2018
Posted in
what i'm into