About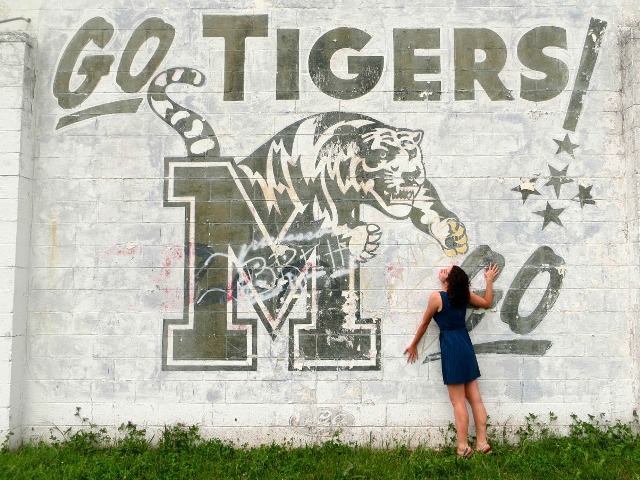 About Me
My name is Brenda and I'm 37 years old. I am a dual citizen of Memphis, Tennessee (where I've lived for most of my life) and South Florida (my family's native land, which I visit as often as possible). I share my happy Midtown home with an orange tabby named Rufus. I'm the oldest of three kids and aunt to two wonderful nieces. I pay the bills as a legal professional in the hospitality industry, and am a contributing writer to Memphis Type History. As an an extroverted introvert, I'm constantly torn between my relational nature and my need for downtime. I am a proud alumna of The University of Memphis, obsessed with Tiger basketball, and a firm believer that I will live to see a national championship. My Grizzlies love also runs deep. I have a nautilus tattoo. I run, bike, and practice yoga. I was once fluent in Spanish but have deteriorated to passable Spanglish. I have a degree in broadcasting (because I wanted to be a meteorologist… long story) and am a certified storm spotter authorized for all local weather-related hashtags. I can relate almost any situation to a Friends episode or an SNL sketch. I read Entertainment Weekly cover to cover every weekend. Mix tapes are my love language. For most of my adult life, I've been mentally assembling a high school musical of pop songs. I used to take a lot of dance classes, and am sometimes a second-row flutist in the Bartlett Community Concert Band. Band nerds don't die, they just get old.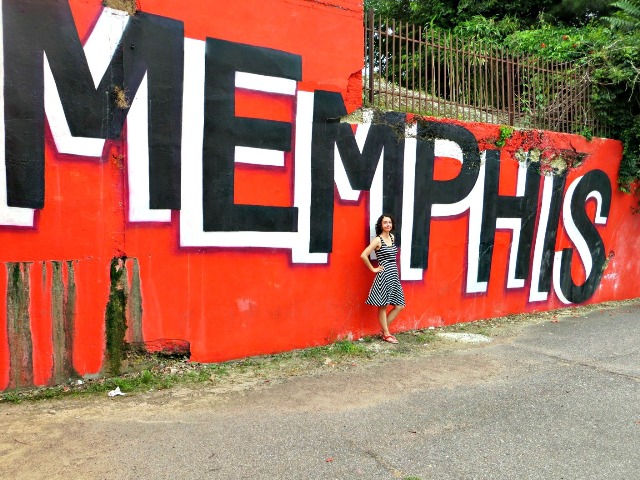 About This Blog
I started a public blog in the spring of 2010. Shortly thereafter, my husband of five years officially decided that monogamy wasn't for him and walked out and ended our marriage. My divorce was legally final three months later. This is not a Divorce Blog, but since that event drastically changed me and my life path, I write about and around it a fair amount.
I've always loved the Journey song Don't Stop Believing, but during my divorce, I listened to it constantly. Underneath my grief, I was overflowing with hope… like the song. It inspired me to rename my blog and unintentionally adopt a new theme for my life.
I often write about faith and being a Christian. In a sense, I consider this blog to be my ministry. I'll never have it all together, but by sharing what I'm learning in my own life, I hope to encourage others and help them feel less alone. I believe isolation and shame are the devil's greatest tools.
I also post a lot of book reviews, glimpses into Memphis life, and whatever brings me joy: fashion, music, sports, domestic pursuits, gardening, crafts, etc.
Here are 35 quotes that guide my life.
Some of my most popular posts:
A Letter to the Separated
My Testimony
That Time I Told eHarmony to Shove It
Elegy For A Black Cat
The Pretty Police
People Sometimes Stay
Many of my posts feature photos found via weheartit and Pinterest. I'm happy to credit the original source when it's provided, but unfortunately it's often impossible to determine the source. If you see an image on my blog that belongs to you, feel free to e-mail me.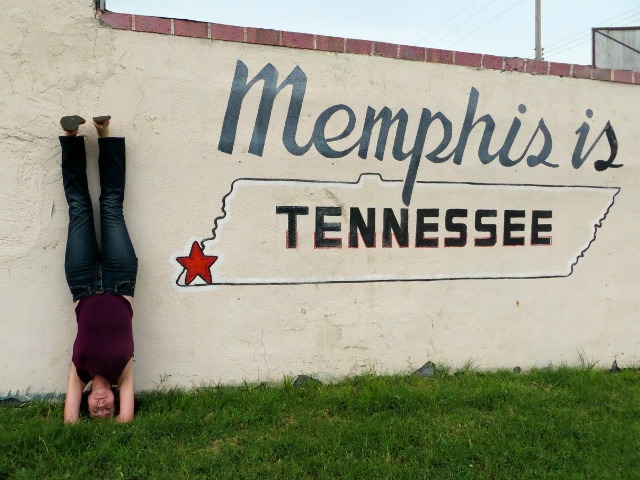 Fun Facts
Favorite number: 7
Dream car: my Tiger blue 2013 Hyundai Elantra!
Sonic Happy Hour drink: Coke Zero with cherry
Actual Happy Hour drink: mango margarita
Favorite smells: the ocean, tea brewing, sunscreen, Kai, Yankee Candle Autumn Leaves
Top Tunes: Paramore, U2, Sara Bareilles, NEEDTOBREATHE, Sarah Harmer, Florence + The Machine, Hanson, Miranda Lambert, Tegan & Sara… to name a few.
Must See TV: The Mindy Project, New Girl, SNL
Celebrity crushes: Jimmy Fallon, Bill Hader, and Josh Groban
Movie crush: Guy Patterson from the 1996 masterpiece That Thing You Do!
Favorite holiday: Independence Day
Disney princess: Belle with a big dash of Giselle
Hogwarts House: Gryffindor
Favorite book of the Bible: Isaiah
Role models: Shauna Niequist, Brene Brown, Eowyn from Lord of the Rings
Fashion muse: Gwen Stefani, mid- to late 90s
Gift cards welcomed to: Banana Republic and DSW
Favorite months: May and October